I may receive commission if you purchase through links in this post.
Page 7
The Difference Between Active Sourdough Starter and Discard
In my recipes I use the term "active sourdough starter" to indicate a starter that is at its peak fermentation. This is the best time to use the starter for baking breads and in recipes that will undergo further fermentation. The starter is active, has doubled or peaked, and is ready for more fermenting.
But I also use "discard" in many of my recipes! Sourdough discard is fully fermented and therefore it is extremely digestible. It has usually spent some time in the refrigerator so it will be deflated, thicker, and more sour. Some people choose to throw discard out before refreshing their starter but I choose to use this extra fermented flour in some of my recipes. Discard is my solution to having wheat flour baked goods that don't need any extra fermentation time or those that will be fermenting for a very long time. If you are baking often enough, then discard doesn't really need to be discarded! Waste not, want not!
How to measure your sourdough starter for consistency in a recipe.
Always stir your sourdough starter down to release trapped gas!
Here is why:
One cup of active, bubbly, 100% hydration sourdough starter weighs approximately 165 grams.
One cup of flat, fully fermented, 100% hydration sourdough starter weighs approximately 250 grams.
This is a noticeable difference and the reason why all sourdough recipes should use a common hydration percentage, be stirred down before measuring, and be weighed for accuracy.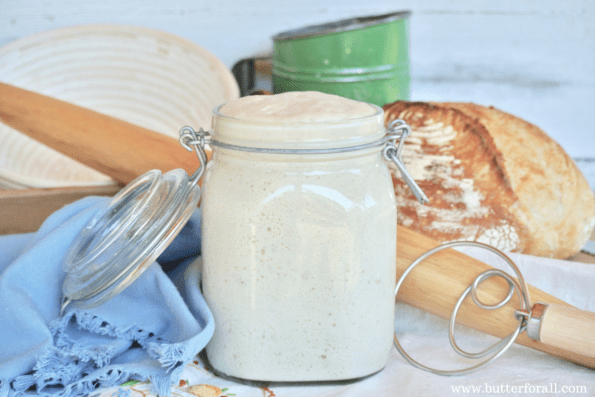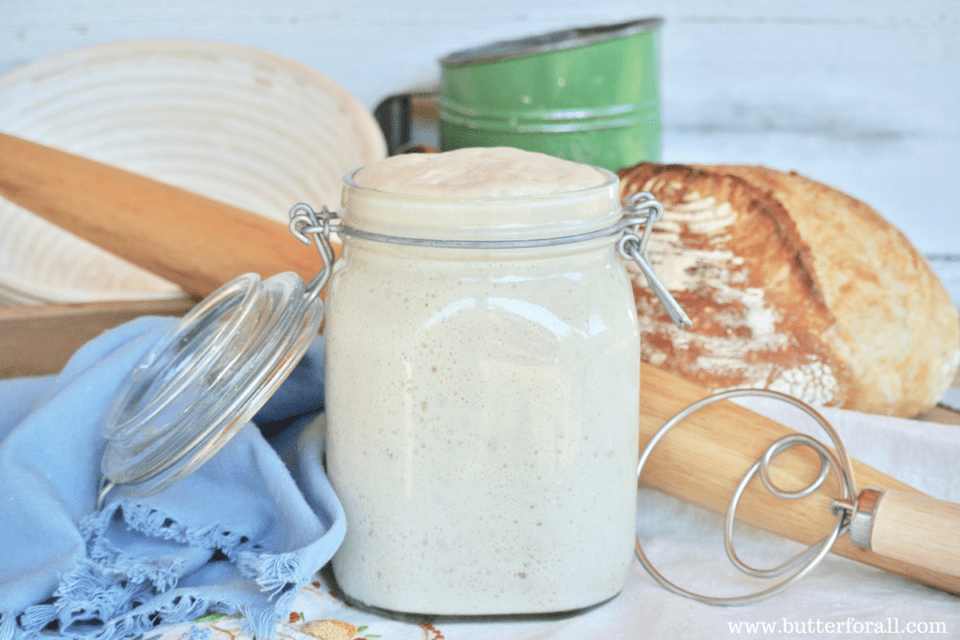 Page Guide