I may receive commission if you purchase through links in this post.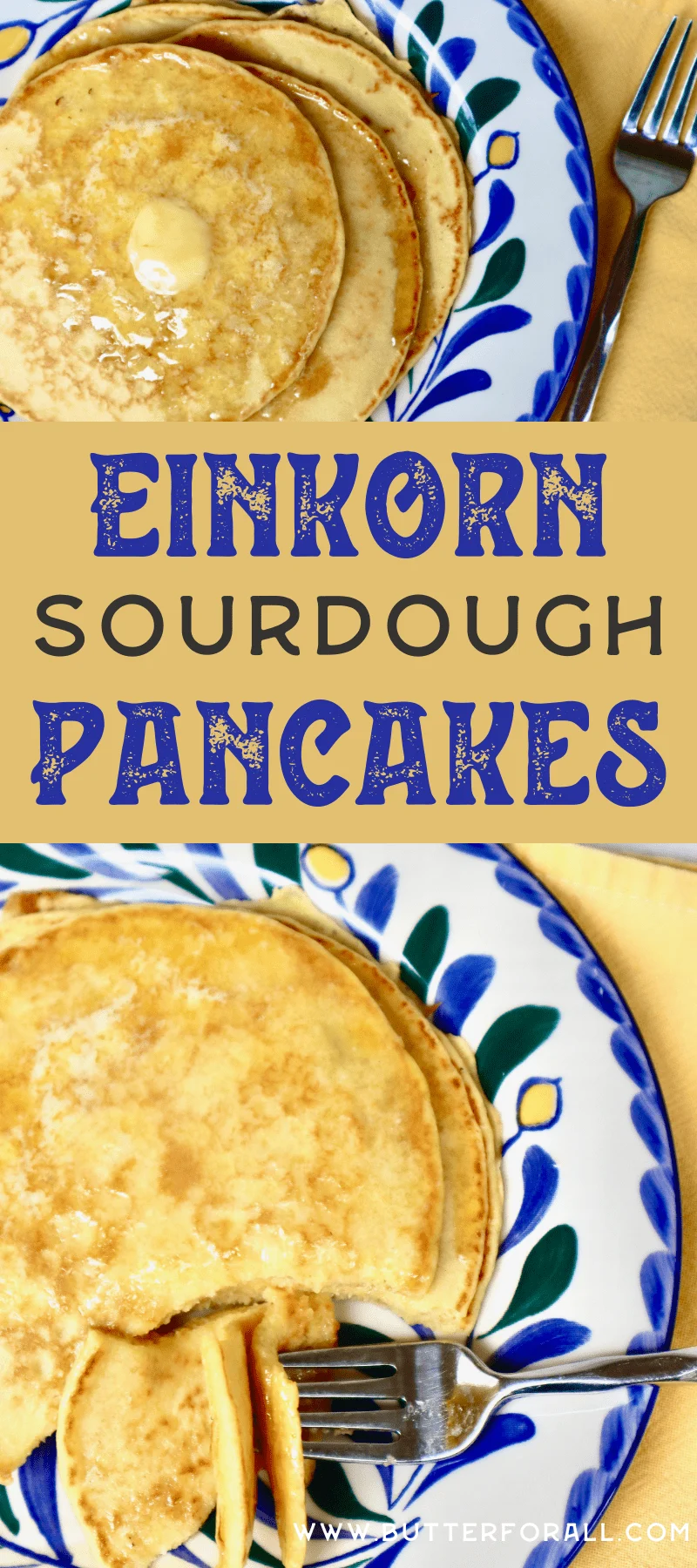 Einkorn: Not So Modern, Not So Difficult to Digest
Many people who are sensitive to the gluten in modern wheat can enjoy ancient-grain einkorn wheat without issue. Einkorn has less gluten than its modern hybrid relatives, and souring the batter through fermentation breaks down gluten proteins even further. Interestingly, einkorn has never been hybridized and still consists of its original two sets of chromosomes.
For those suffering from modern wheat sensitivity, einkorn sourdough pancakes can be a welcome addition to the menu rotation.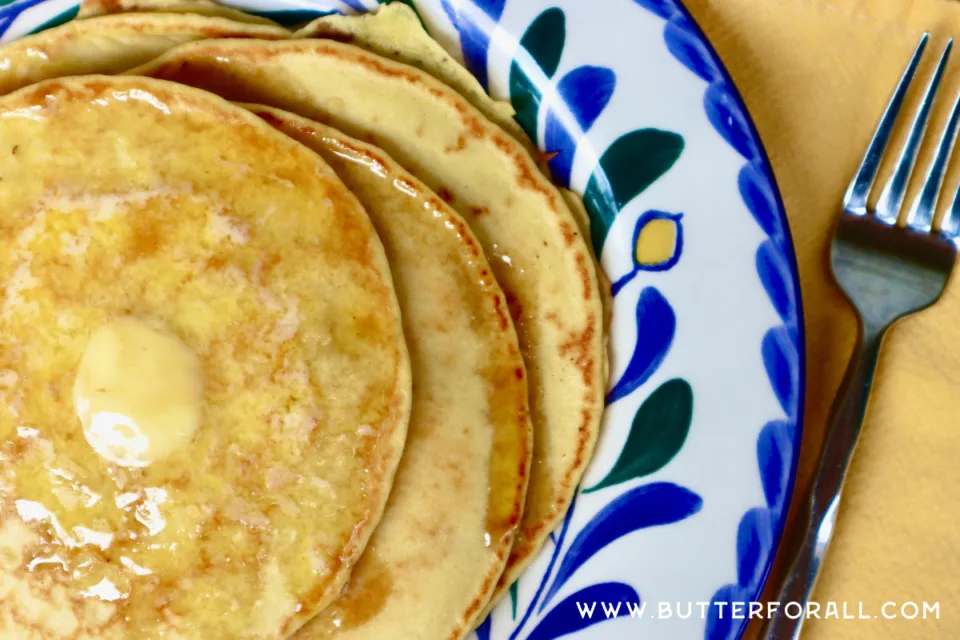 A Golden Grain
Einkorn has a subtle nutty and buttery flavor and a beautiful golden hue from loads of antioxidants like beta-carotene, lutein, vitamin A, and riboflavin.
Bread and other baked goods made from einkorn flour have a tender, close crumb due to the lower percentage of gluten.
In einkorn's case, lower gluten does not equal less protein. In fact, this fabulous ancient grain actually has a protein content upwards of 18%!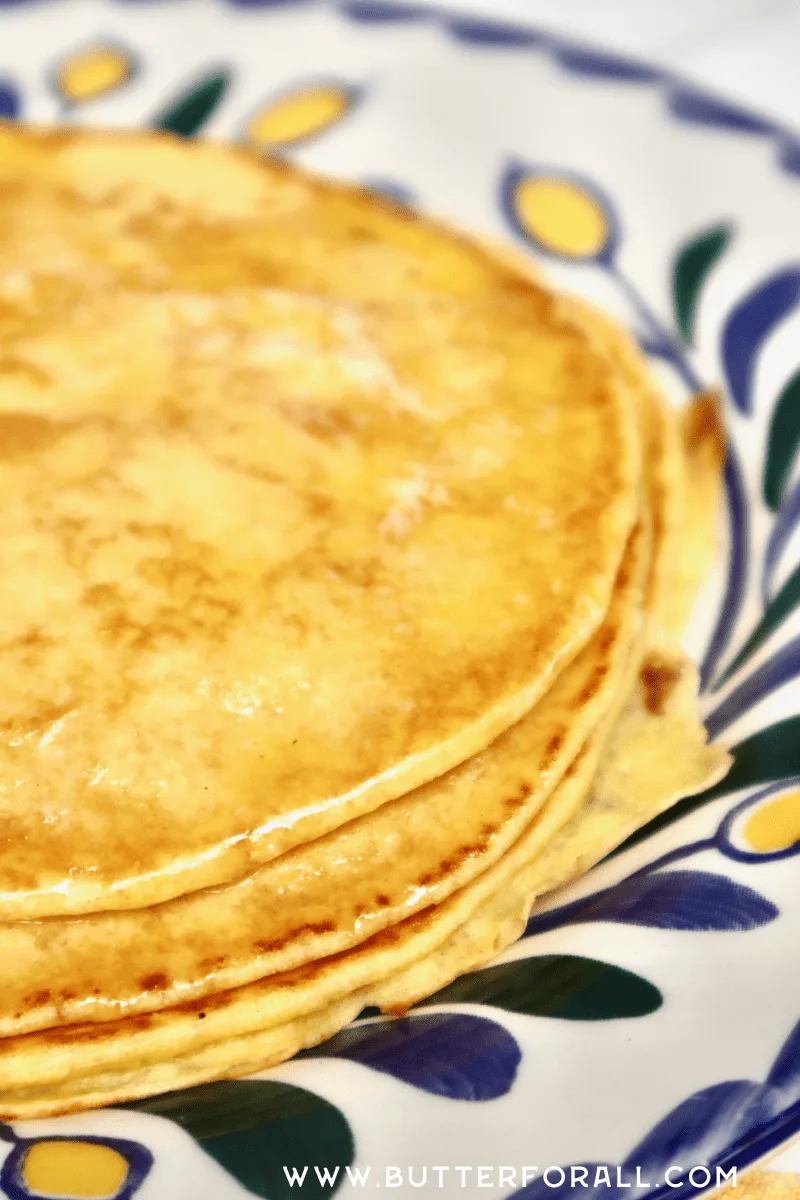 A Long-Fermented Overnight Batter
This recipe is kin to my original sourdough pancake recipe that uses a thick overnight leaven of flour, water, and sourdough starter. This happy mixture ferments overnight, aiding in the ease of digestion of these scrumptious pancakes. In the morning, the batter is ready to be mixed with the additional ingredients.
A happy bubbly einkorn batter will make the best pancakes!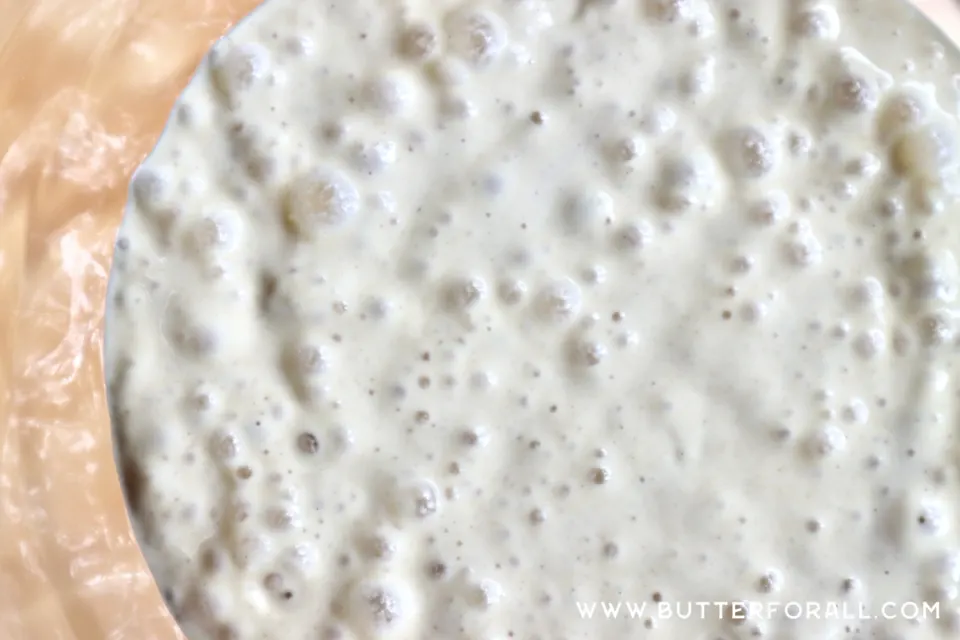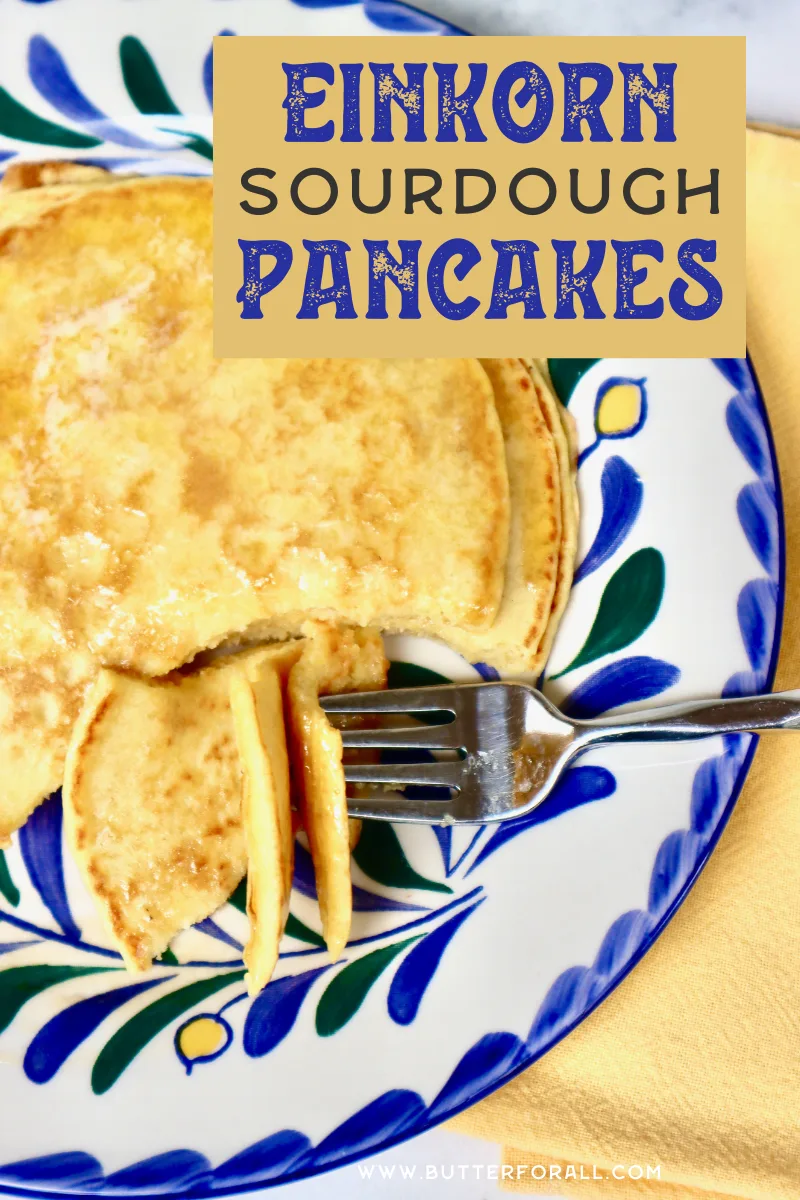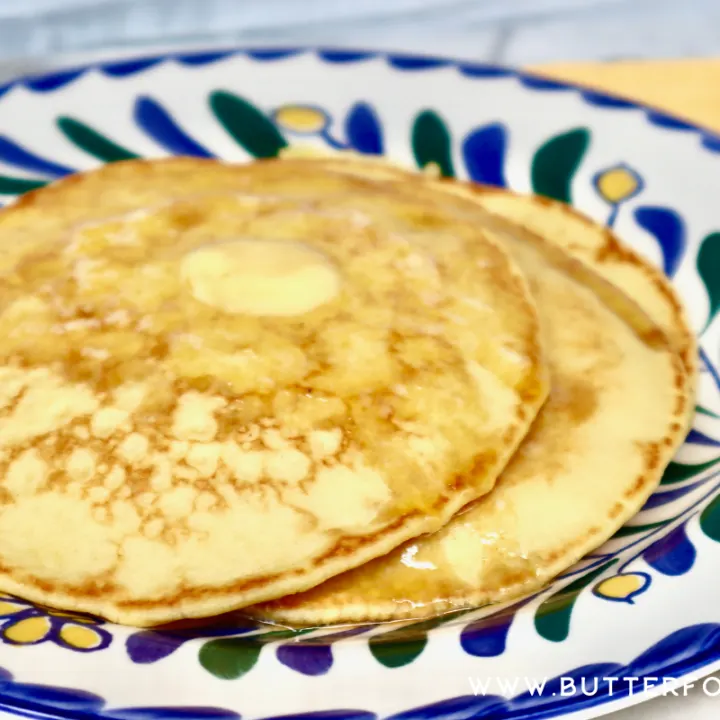 Long-Fermented Einkorn Sourdough Pancakes
Fermenting Time:
12 hours
Total Time:
12 hours
20 minutes
These tender and flavorful einkorn pancakes will become a favorite from the first bite.
Ingredients
Overnight Batter
125 grams all-purpose einkorn flour
125 grams water
50 grams sourdough starter
Morning Additions
2 eggs
40 grams (1 tablespoon) coconut sugar or preferred sweetener
28 grams (2 tablespoons) melted butter
7 grams (1 teaspoon) salt
Milk as needed
Instructions
The evening before, mix the overnight batter ingredients together in a large bowl.
Cover the bowl and allow the batter to ferment overnight on the counter. An ambient temperature of 60-65℉ is preferable.
The next morning, add the eggs, sugar, butter, and salt to the batter and whisk well.
Thin the batter with milk if needed.
Allow the batter to rest for a minimum of 15 minutes.
Preheat a griddle over medium heat.
Once the griddle begins to smoke slightly, start cooking your pancakes.
Each cake will be approximately 60 grams (2 ounces) of batter.
Adjust the heat as needed.
Serve the pancakes warm with plenty of butter and toppings of choice.
Notes
Substitutions:
300 grams of active or mature starter can be substituted for the overnight batter.
Whole wheat einkorn flour may be used. Please note that whole wheat ferments faster and may require less fermenting time, and/or a cooler temperature to keep it from over-fermenting.
Scaling:
This recipe can be doubled, tripled, or more.
Keeping the batter cool overnight:
If you live in a warm climate, use a cooler with a little blue ice to keep your batter chilled for a long ferment.
Or, ferment the batter for a few hours until it's bubbly and then refrigerate the bowl until you are ready to mix in the additional ingredients.