I may receive commission if you purchase through links in this post.
These sourdough banana nut butter muffins are really easy to make. A little fermenting, a little mixing, and a little baking are all it takes.
I love this recipe because it is so easy and it has very little added sugar. These muffins can be whipped up and eaten as a breakfast muffin, a snack muffin, or even a dessert muffin. I chose to use unrefined coconut sugar in this recipe. Coconut sugar is very low on the glycemic index and has a wonderfully deep, earthy flavor. The small amount of coconut sugar is more than enough with the added sweetness from the bananas.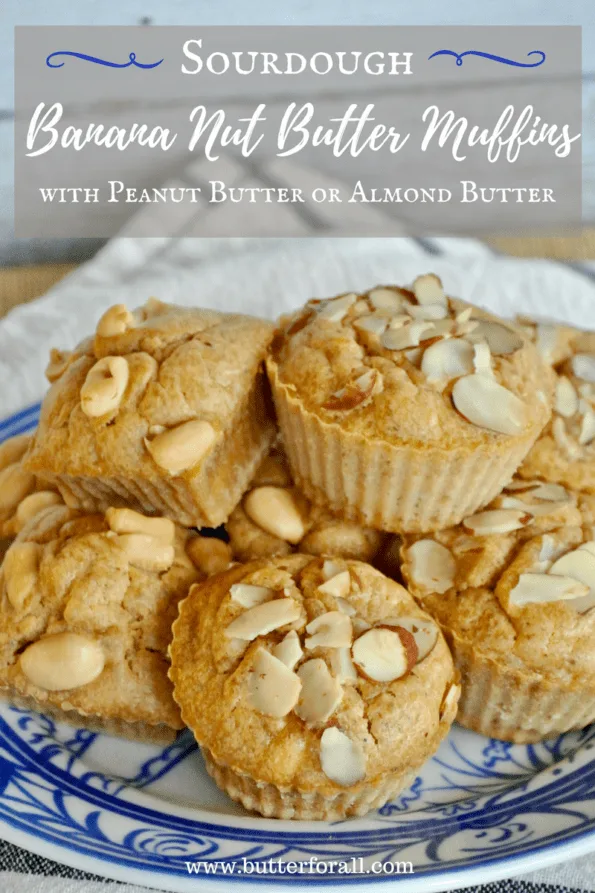 Bananas and Nuts Just Seem To Go Together.
Whether you are a fan of the classic banana and peanut butter combination or you prefer some less inflammatory almond butter, you're in luck because these muffins can be used with either! I have yet to try cashew, walnut, or pecan butter, but don't let that stop you if that is what you prefer!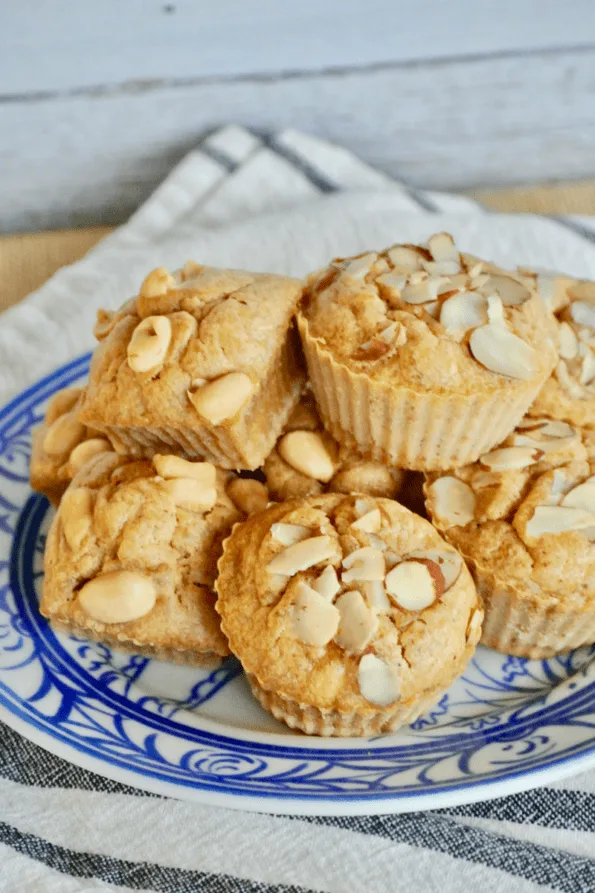 Just How Easy Are They?
Well, I'm snacking on one from my fourth or fifth batch. So maybe too easy! Let's get right to the recipe to find out.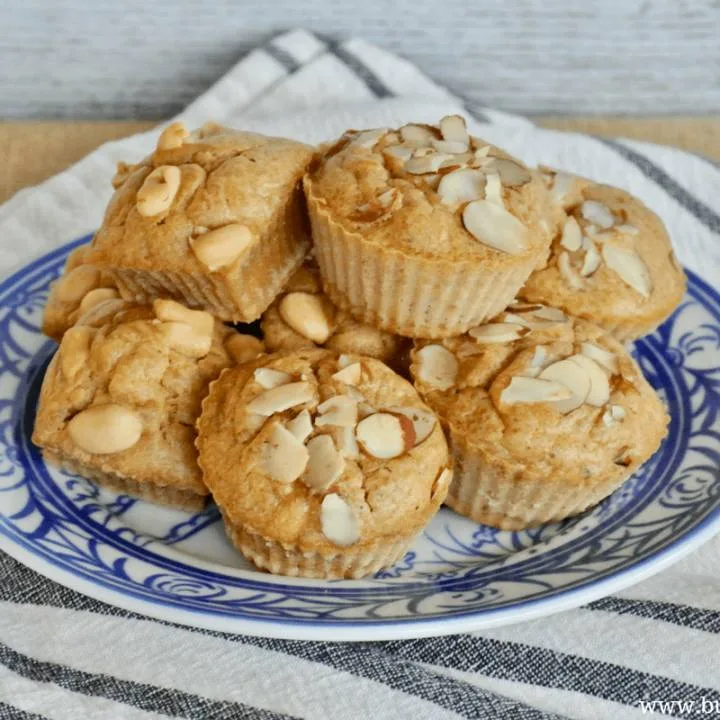 Sourdough Banana Nut Butter Muffins
Total Time:
1 day
25 minutes
A very easy fermented wheat recipe that yields soft, tender, and sweet banana nut muffins.
Ingredients
Fermented Batter
100 grams (2/3 cup) all-purpose flour
Banana Nut Butter Batter
2 large ripe bananas
1/4 cup almond butter or peanut butter
2 large eggs
Garnish
3 tablespoons sliced almonds or peanuts
Instructions
The Night Before
In a medium-size ceramic or glass bowl mix the flour, water, and sourdough starter into a thick batter. Cover this mixture and let it ferment overnight at room temperature or until it has at least doubled.
The Next Morning
Preheat oven to 350°F.
In a second larger bowl mash the ripe bananas with a fork or whisk. Add the rest of the banana nut butter batter ingredients and whisk until a smooth batter forms.
Add the fermented flour batter into the banana batter and whisk until smooth.
Grease your baking cups or line them with paper cups. Fill each cup with the batter to just below the rim.
Sprinkle the tops of the muffins with nuts.
Bake the muffins for 25 to 27 minutes or until a toothpick inserted in the center comes out clean.
Cool the muffins completely before serving.
Notes
I like to eat these muffins within two days or store them in an airtight container in the refrigerator to keep them fresh tasting.
Want To Learn Everything About Sourdough?
Start with this free guide:
Demystifying Sourdough – Everything You've Ever Wanted To Know About Sourdough Starter – Why It's Better For You – And How To Start One