I may receive commission if you purchase through links in this post.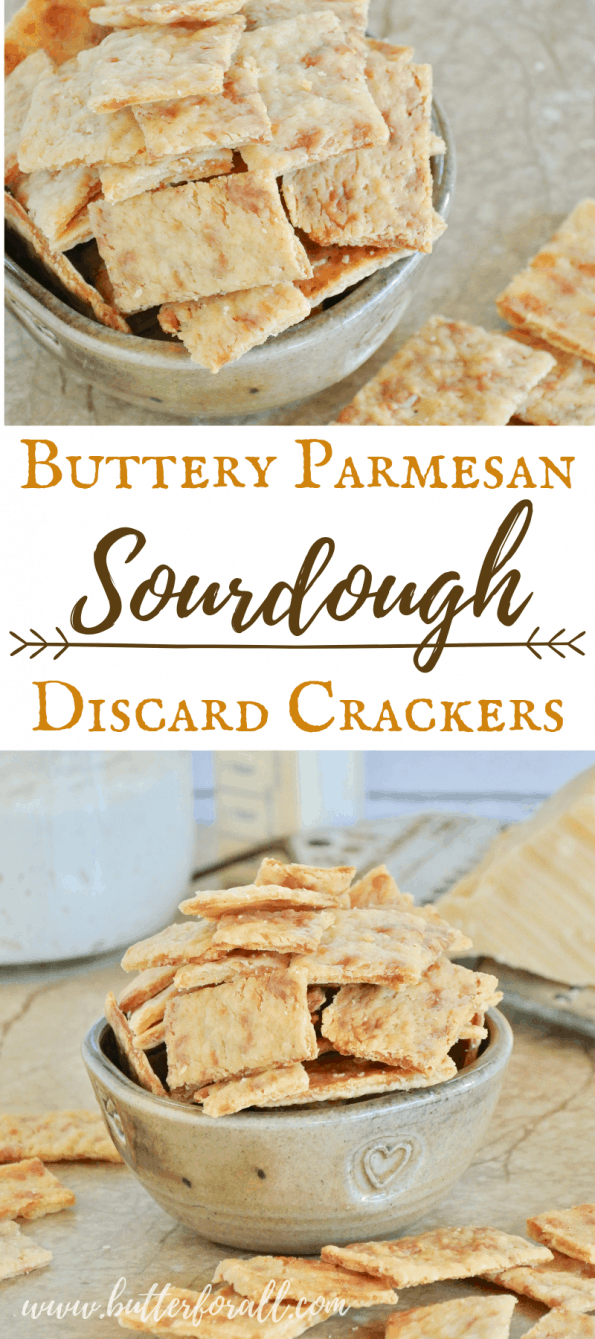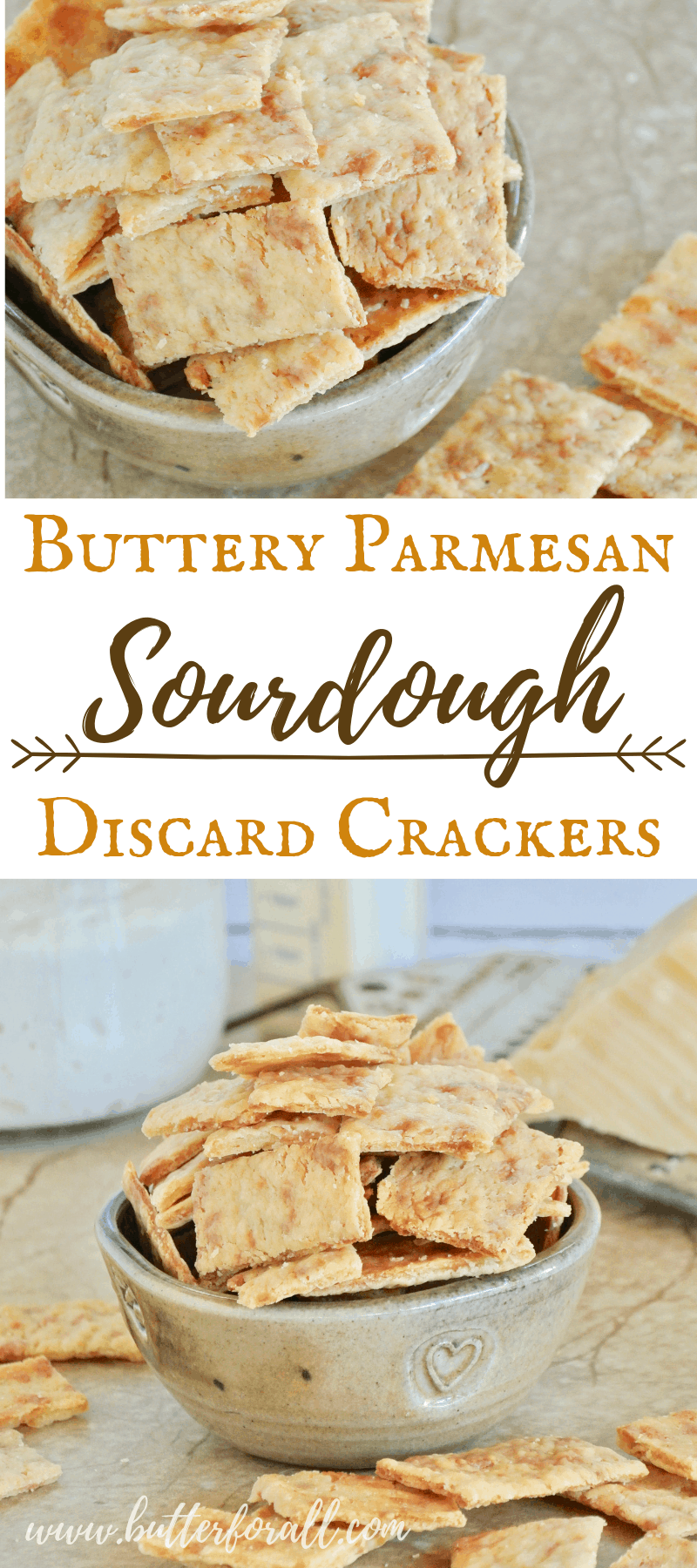 No way! Once I realized what a huge success my discard crackers were I wanted to make all the flavors. This recipe takes four ingredients and turns them into a super cheesy, super crunchy, super healthy sourdough snack!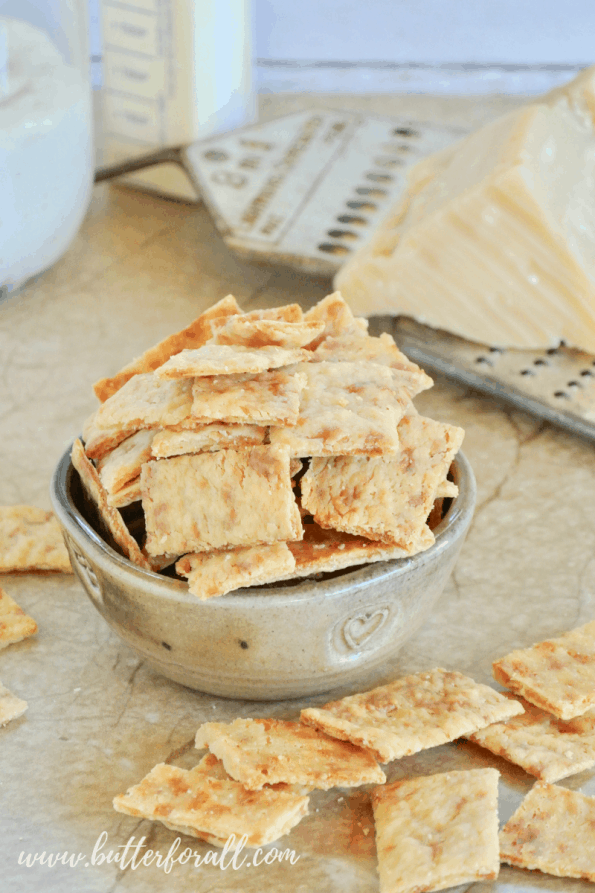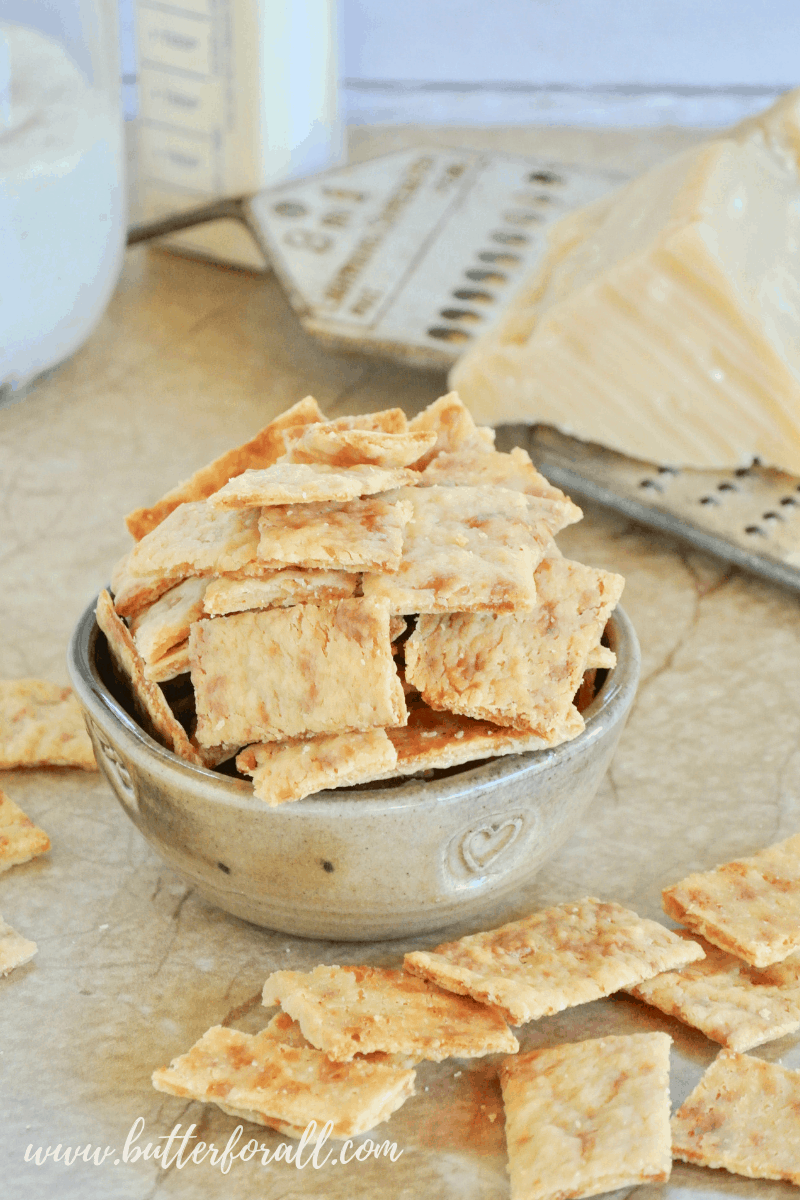 Did I mention that sourdough discard crackers are a batter cracker?
Yep, you read that right! This recipe uses a batter so no rolling is required!
Watch the technique in my YouTube presentation.
Find all the other sourdough, gluten free and low-carb cracker recipes here.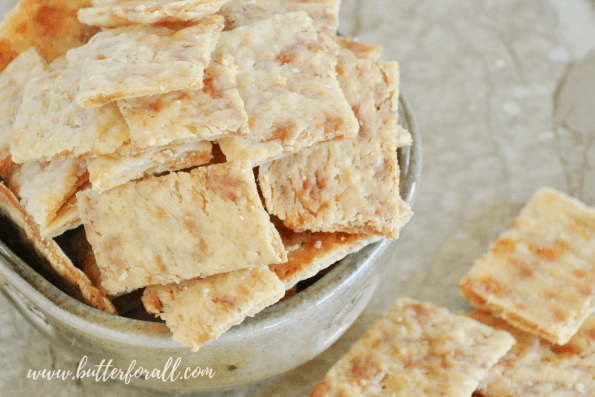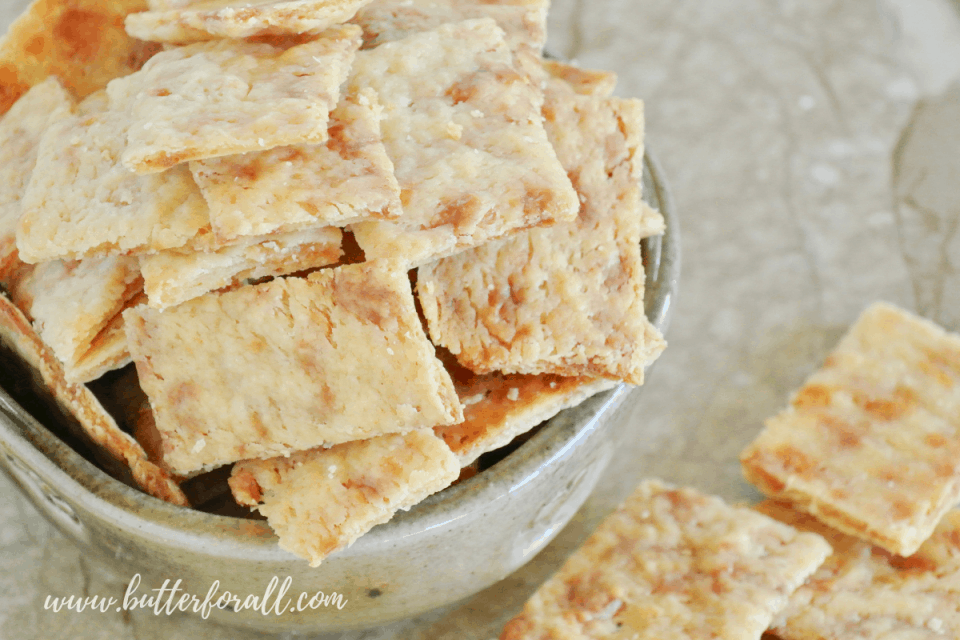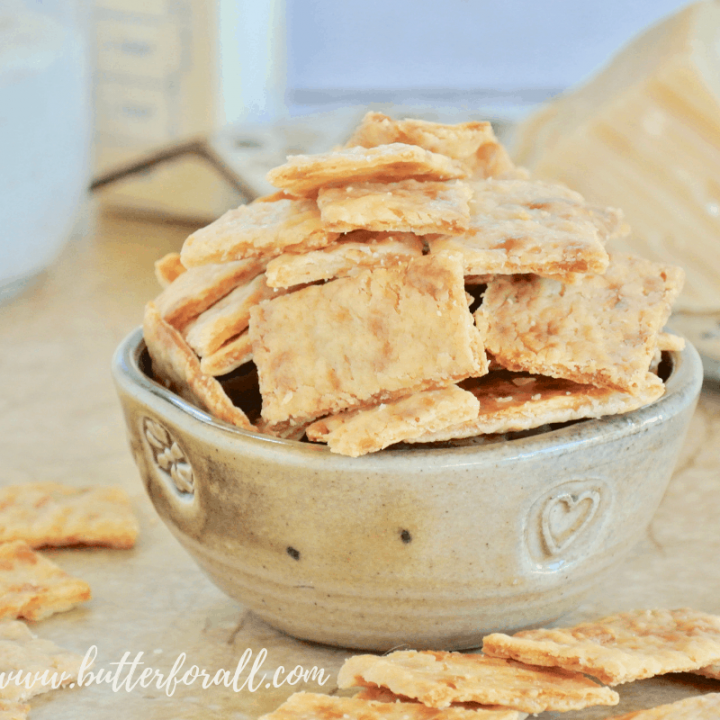 Buttery Parmesan Sourdough Discard Crackers
Total Time:
1 hour
5 minutes
A crispy, cheesy, fermented sourdough snack cracker.
Ingredients
340 grams Sourdough Discard, (1 1/3 cup, 100% hydration)
56 grams Melted Butter, (1/4 cup)
80 grams Grated Parmesan Cheese, (1 cup)
Instructions
Melt the butter and let it cool it to room temperature. This step is very important, if the butter is not fully cool it will not incorporate into the batter.
Preheat your oven to 325°.
Mix the starter, butter and salt together with a whisk. Whisk briskly until the batter is smooth with no visible oiliness. If the batter is breaking, the butter may have been too warm. Stick the batter in the fridge for 20 minutes and then try whisking it again!
Add the grated Parmesan cheese and stir it in evenly.
Line a half sheet pan (18"x13") with parchment paper. Using a rubber spatula, spread the batter to the edges of the pan in a smooth even layer.
Place the sheet pan in the midle of the preheated oven and bake for 30 minutes.
After 30 minutes, remove the pan and score the batter with a pizza cutter, making cracker sized squares. Or skip this step and break the crackers later.
If the crackers are noticeably brown at this time your oven may be running hotter than mine. Turn your oven down to 300° and continue with the rest of the recipe.
Return the pan to the oven and continue baking for 30 more minutes.
Turn the oven off and open the door 1/4 of the way. Let the crackers cool completely in the warm oven.
Store the finished crackers in an air tight container.
Notes
Please note: I have changed the quantity of butter in this recipe since its original publication date. I apologize for any inconvenience and sincerely hope you have an amazing experience making these crackers.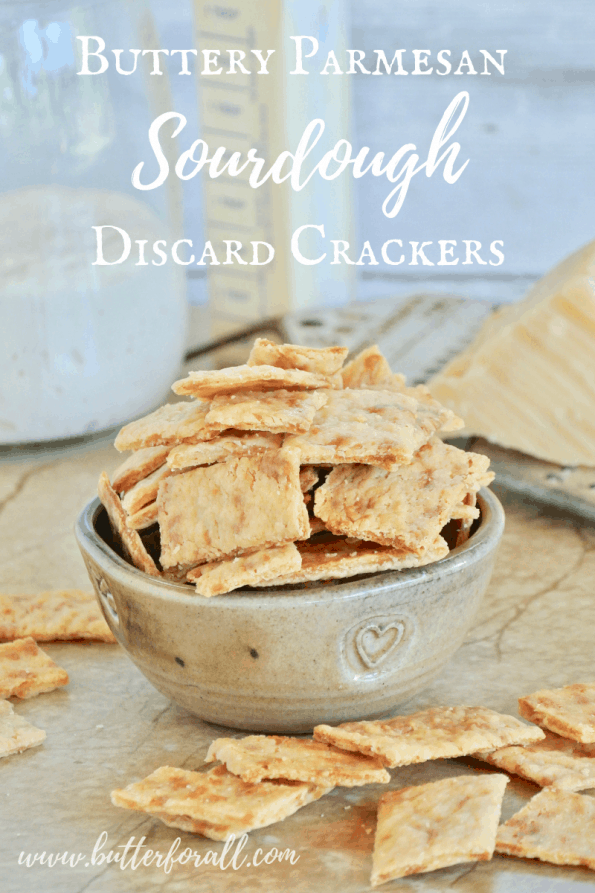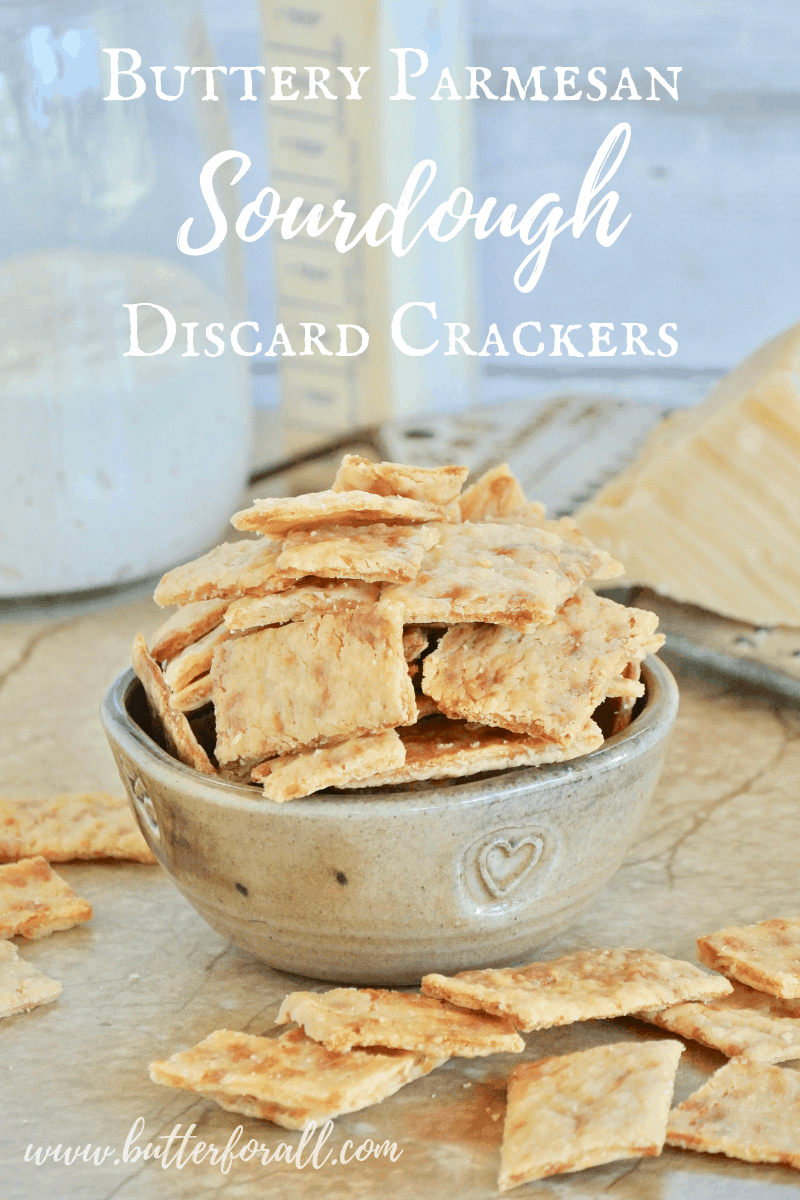 Want to learn everything about sourdough?
I have a free 13 page guide for you!