I may receive commission if you purchase through links in this post.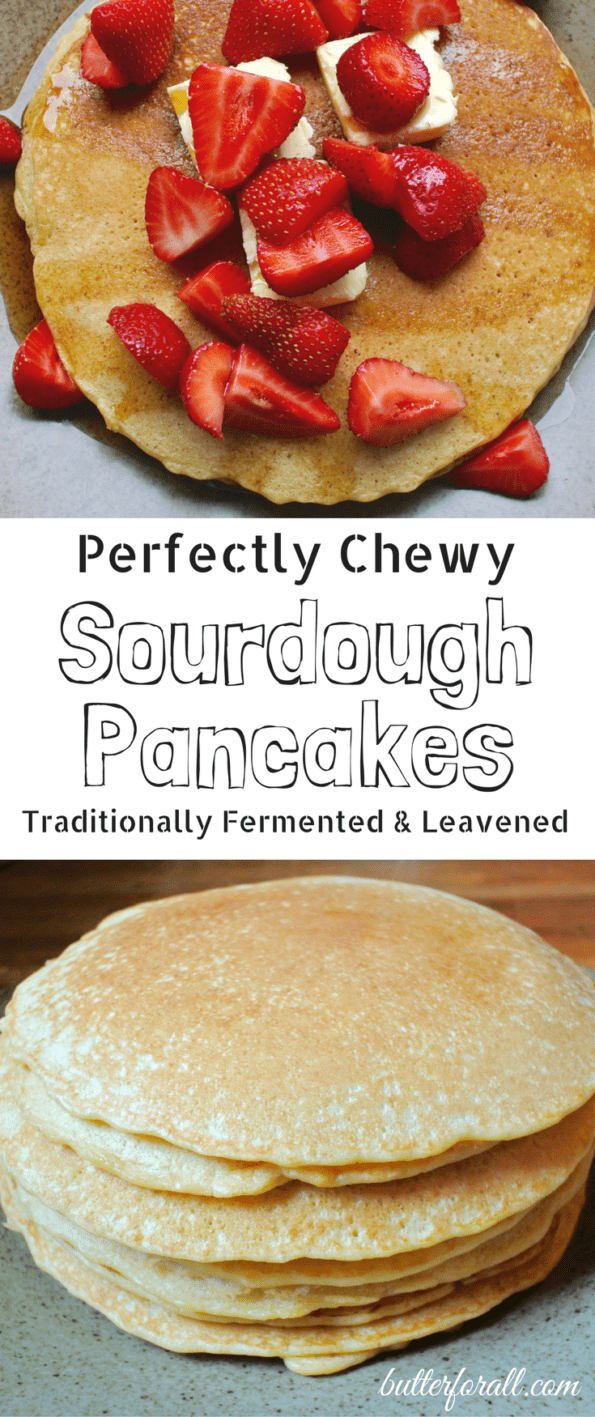 Chewy, fluffy, light and puffy.
These are just some of the ways to describe these irresistible sourdough pancakes.
If you don't have a sourdough starter going you better get on that ASAP. These real fermented sourdough pancakes are a treat you don't want to be missing out on.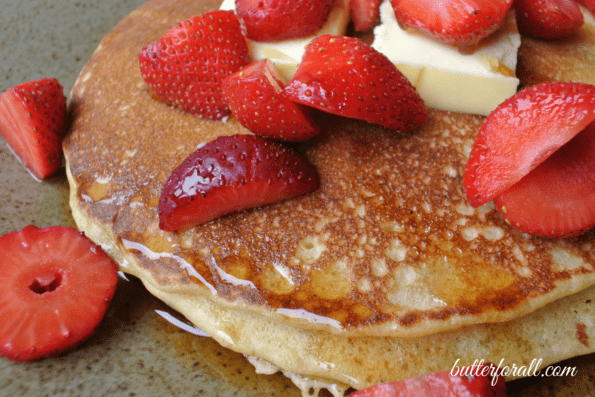 What Makes This Sourdough Pancake Recipe Unique?
My technique uses a thick overnight sourdough batter of flour, water and sourdough starter. This thick batter ferments overnight night at room temperature. The next morning you will add the additional ingredients and continue fermenting the batter until is bubbly.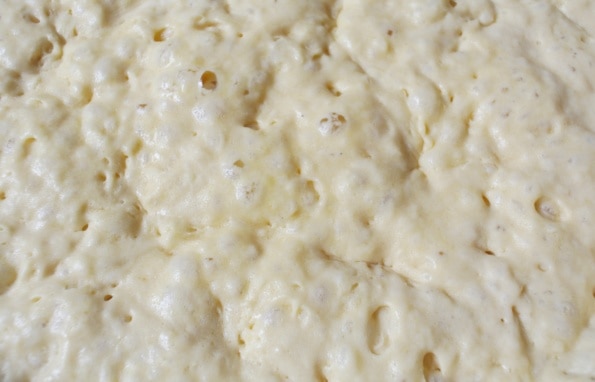 This special technique allows you to make pancakes without any leavening besides the wild yeast in your sourdough starter!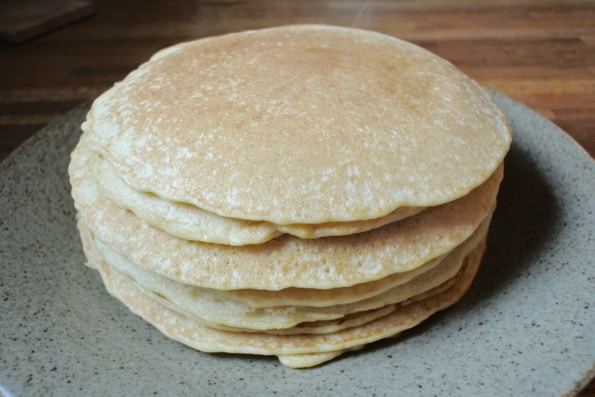 Think of this recipe as a guide!
I've found that with the many variables of sourdough, following someone else's recipe is almost impossible. I will try my best to describe things and give examples but in some cases you will have to use your judgement. Always know that I'm only a few clicks away to answer questions!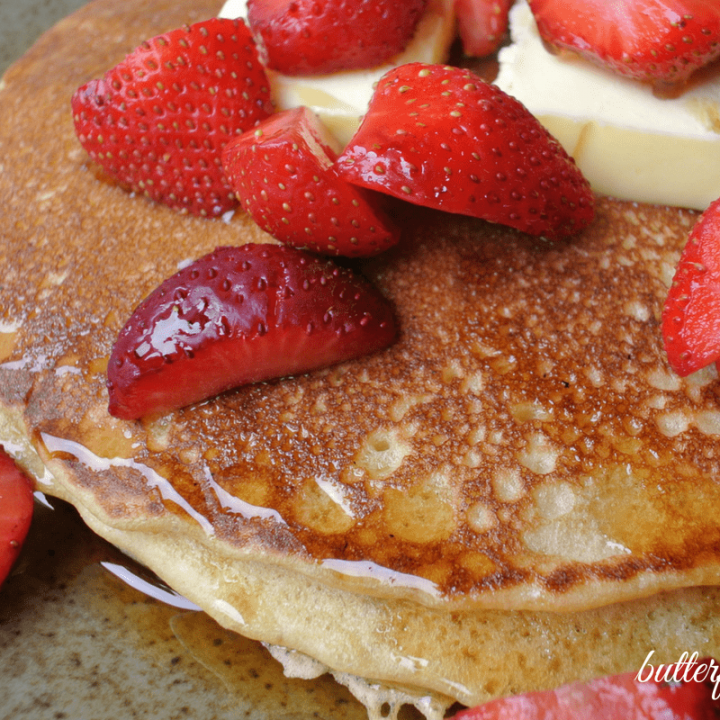 Perfectly Chewy Sourdough Pancakes
Total Time:
12 hours
40 minutes
Traditionally Fermented Sourdough Pancakes
Ingredients
Pancake Starter Batter
4 Cups Organic AP Flour, 560 grams
Secondary Additions
1/2 Cup Milk, 115 grams
4 Eggs
Instructions
The Night Before
In a big ceramic or glass bowl mix the flour, water and starter into a sticky, thick batter. Depending on the consistency of your starter you may need to adjust the flour or water measurements. Think almost as thick as a muffin batter. Cover with plastic wrap and let this ferment overnight on your counter, or in the oven with the light on if your house is kept on the cooler side.
The Next Morning
First thing in the morning check on your batter. Hopefully it will have lots of bubbles and a pleasant sour odor. If this is the case proceed with the next steps. If not, you may need some help troubleshooting your starter and I am here to help with that! Just reach out to me.
Melt the butter and whisk it with the milk, sugar, eggs and salt. I like to use a glass measuring cup for this step. Slowly incorporate the butter mixture into the fermented flour mixture. Whisk until the mixture is smooth and evenly distributed. This will take some elbow grease! The consistency should be like a typical pancake batter. If it looks thin add some flour 1 Tablespoon at time. If it seems too thick add a little more milk. This is when judgement comes into play. Cover again and let the mixture ferment for at least one hour.
Preheat your griddle over medium heat (I use a cast iron griddle) and season it with a light coating of coconut oil. Cook your pancakes to golden brown.
Serve your sourdough pancakes with any of you favorite toppings.
Want to learn everything about sourdough? Well, I have the free guide for you!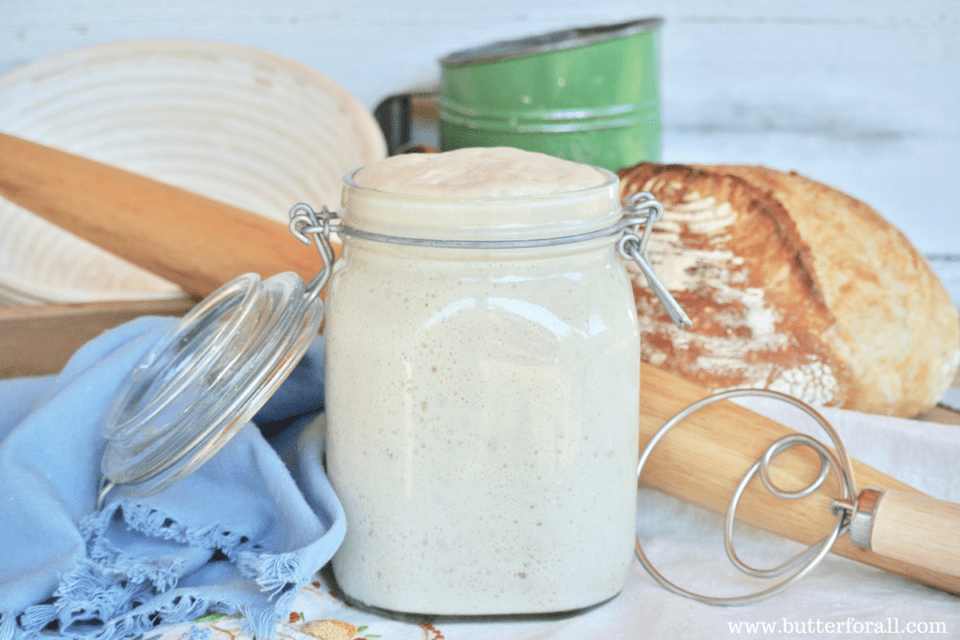 Demystifying Sourdough – Everything You've Ever Wanted To Know About Sourdough Starter – Why It's Better For You – And How To Start One