I may receive commission if you purchase through links in this post.
Homemade sourdough corn tortillas don't get better than this.
If you have ever had a homemade tortilla made with both wheat flour and corn flour then you know that the thick, soft, chewy tortillas that result from this combination are to die for. Don't be afraid to really load these sourdough corn tortillas up with your favorite toppings because they're strong enough to hold it all!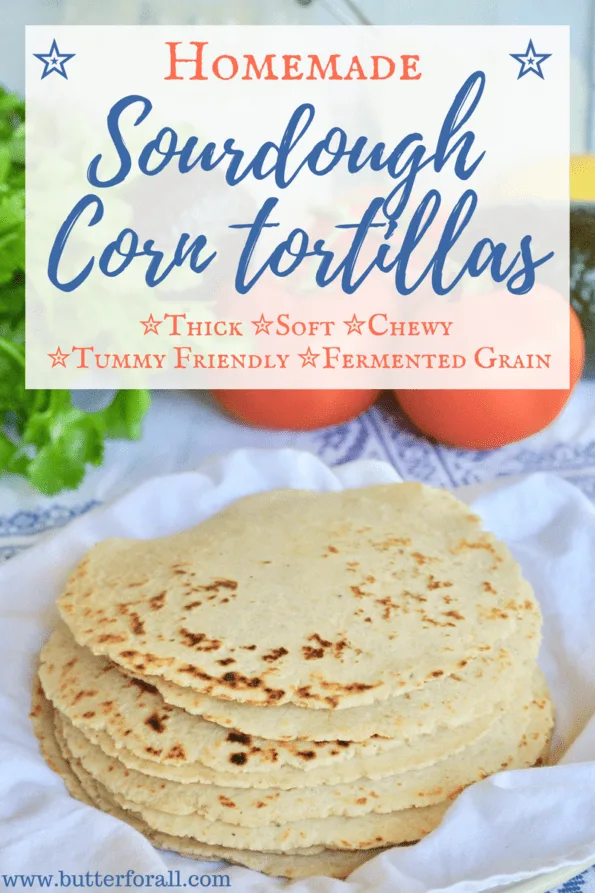 Fermented Wheat and Traditionally Soaked Corn Flour
This recipe uses sourdough discard, the portion of fermented sourdough mother that you remove before feeding your sourdough starter. Typically this sourdough discard is thoroughly fermented, resulting in better digestion of the grain.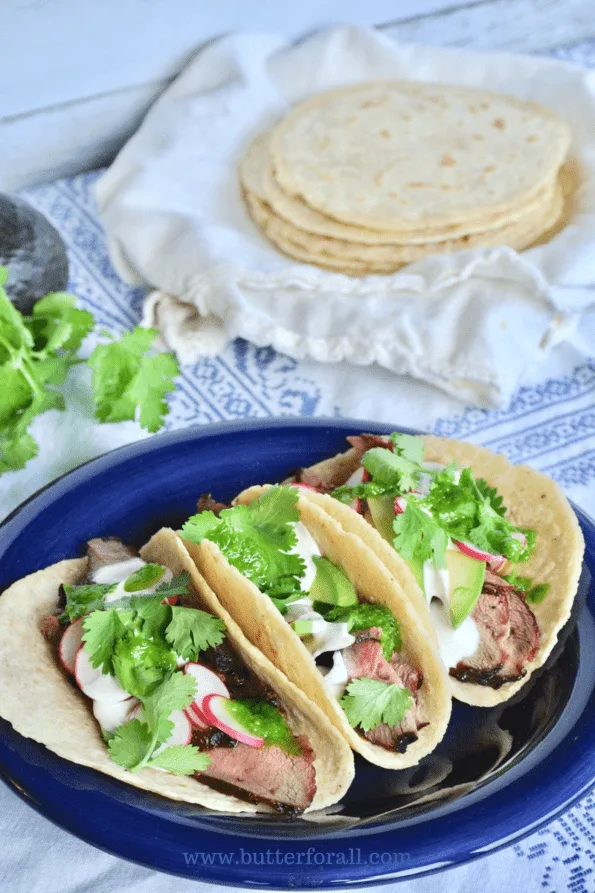 The recipe also calls for traditional corn flour, or masa harina. Masa harina flour is corn that has been soaked in lime water, dried, and ground into flour in the traditional way. Lime water is actually made from dolomite powder, the powdered form of limestone!
Dolomite powder is mainly made up of calcium carbonate, magnesium carbonate, and other minerals. Soaking the corn in lime water releases vitamin B₃ and improves the amino acid content of the grain. You can make your own corn masa and other forms of soaked corn at home by using dolomite powder. Please see "Sources" for more information on dolomite powder, its uses in traditional cooking, and where to buy it.
Find Masa Harina on Amazon: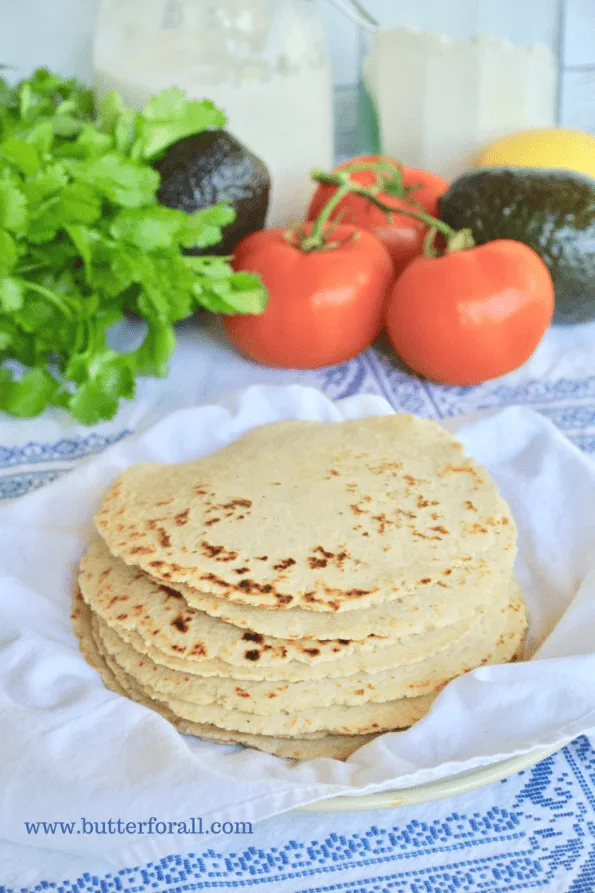 Special Equipment:
While you could roll these tortillas by hand, a tortilla press is inexpensive and if made from cast iron will last a lifetime.
I also recommend using a cast iron griddle to cook your tortillas. Cast iron will give the evenly distributed heat that is ideal for cooking tortillas, pancakes, English muffins, eggs, and more.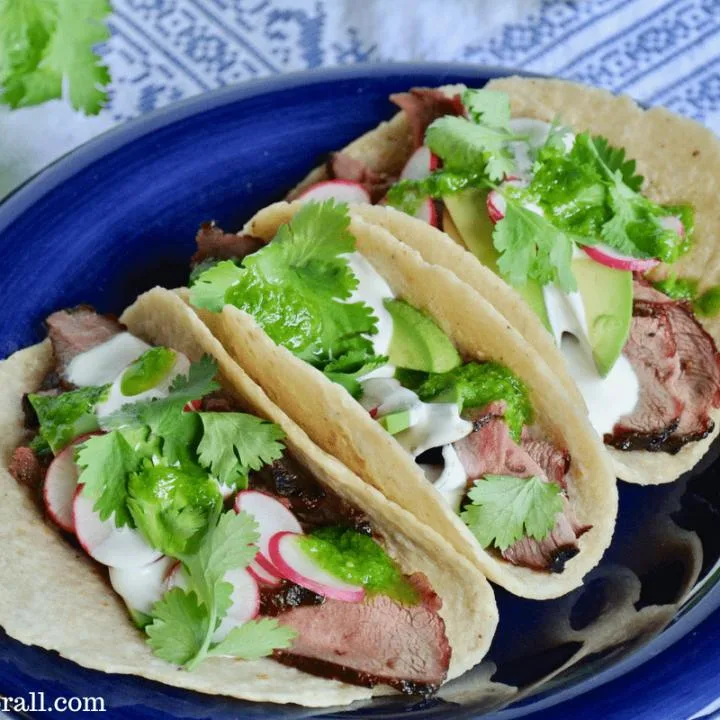 Homemade Sourdough Corn Tortillas
Get the best of both worlds by using fermented wheat sourdough discard and traditional masa harina to make these thick, soft, chewy tortillas.
Ingredients
250 grams (1 cup) sourdough starter at 100% hydration
60 to 90 grams (4 to 6 tablespoons) warm water
Instructions
Add all ingredients to a big mixing bowl. Start with 4 tablespoons of warm water and only add more if needed.
Mix the dough with your hands until it comes together in a soft pliable dough. Add warm water as needed. It should be moist but not sticky. If you add too much water you can always add a little extra masa to get the right consistency.
Pat the dough into a round ball and let it rest for at least 5 minutes.
Heat a griddle over medium-high heat.
Prepare your tortilla press by cutting two pieces of waxed parchment or thick plastic (think ziplock bag thick) to fit under and over each tortilla. While I don't like to use plastic that much it does work the best in this case.
Divide the dough into ten 2-ounce (56-gram) balls. Working one at a time press the ball in your tortilla press.
Peel away the plastic and cook the tortilla in the center of your griddle. Cook for approximately one minute per side, just until the tortilla starts to brown.
Lay a large cotton napkin or towel over a small plate and stack the cooked tortillas on the towel. Fold the towel over the tortillas while cooking so they stay hot and soft.
Serve the tortillas with your favorite filling. They make great quesadillas and mini pizzas too!
Notes
I've been known to spread butter on the warm tortillas for a delicious snack!
Want To Learn Everything About Sourdough?
Start with this free guide:
Demystifying Sourdough – Everything You've Ever Wanted To Know About Sourdough Starter – Why It's Better For You – And How To Start One