I may receive commission if you purchase through links in this post.
Page 12
Recipes That Use Pre-Made or Leftover Sourdough Bread
Sometimes I'm baking so much that there will be leftover bread from the previous loaf. When this happens I just throw the heels and leftovers in a bag in the freezer. Every time I have an old piece of bread I add it to my freezer stash. I use this leftover bread to make bread crumbs!
To Make Bread Crumbs – Spread out the frozen heels and leftover pieces of bread on a baking sheet and defrost them at room temperature. It's ok if they dry out a little, in fact it is better. That is why I always freeze the bread prior to making crumbs. Frozen bread is always drier after being defrosted.
Tear the defrosted bread into bite-size chunks and place them in your food processor. Pulse the food processor until the crumbs are small and uniform in size. For stuffing or dressing you can leave the crumbs larger, but if you want to use the crumbs like panko make sure they are small and uniform.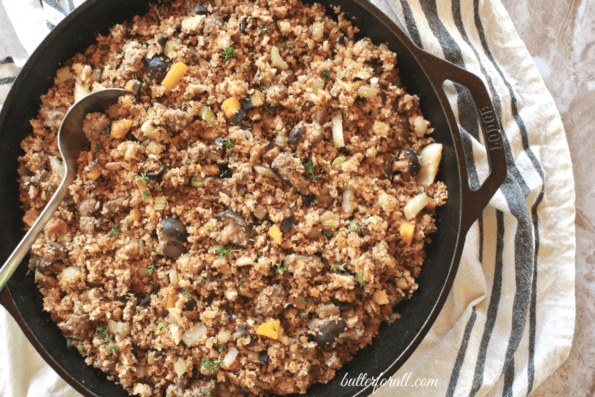 Sourdough Stuffing With Wild Mushrooms, Spicy Sausage, and Thyme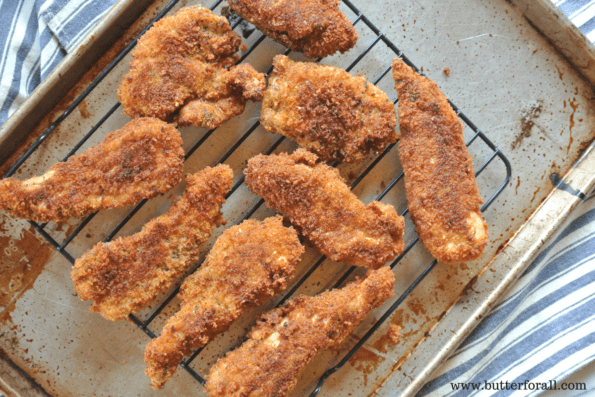 Parmesan and Sourdough Crusted Chicken Strips – Fried in Healthy Avocado Oil
Page Guide