I may receive commission if you purchase through links in this post.
This delicious tahini dressing is a great accompaniment to so many dishes.
It is perfect served on salads, falafels, grilled vegetables, with raw crudité vegetables, mixed into hummus or baba ghanoush, served with warm sourdough pita, and so much more.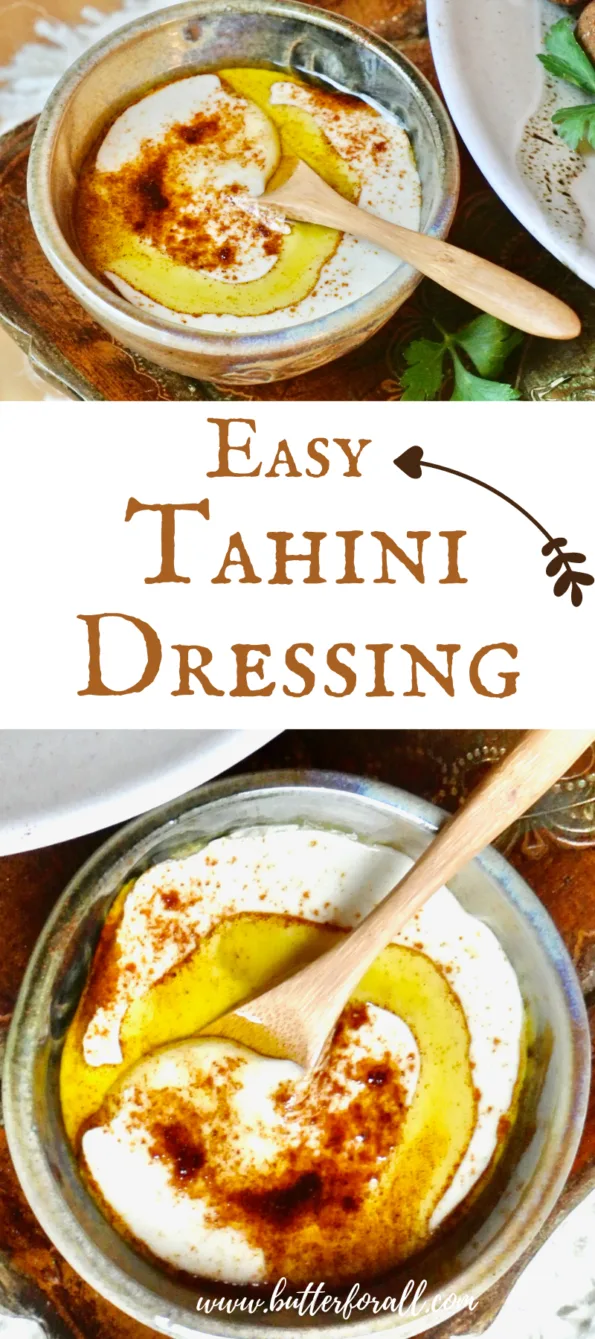 Sesame Seed Tahini
Sesame seeds are about 50% oil by weight. The oil is rich in vitamin E and antioxidants and resists rancidity, making it a fairly good choice as far as seed oils go.
To make sesame seed tahini the whole or hulled seeds are ground into a thick rich paste similar to nut butter.
There are many varieties of tahini on the market, including raw, sprouted, and roasted. The different preparations will have different flavors and textures.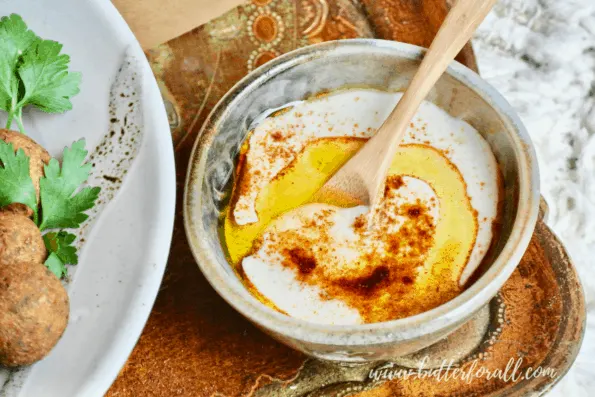 Raw Tahini
I use raw tahini for my dressing and in other recipes. The texture is thick and it doesn't take much stirring to have the sesame butter freeze up into a solid mass. That makes it great for these cookie dough bites.
Raw Chocolate Chip Cookie Dough Halva Bites – Raw Tahini, Raw Honey, Raw Cacao, and Salt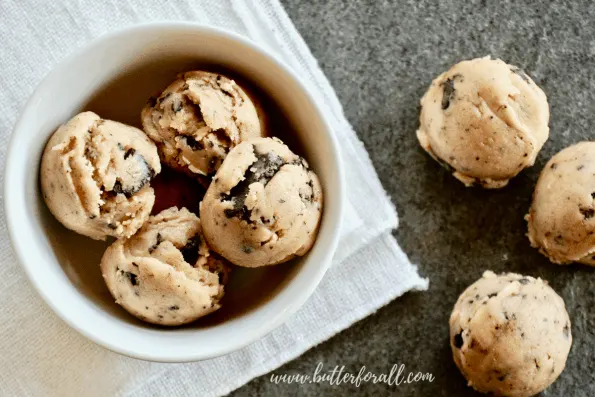 The raw tahini can be thinned with lemon juice and water, making a suitable dressing for garden salads, falafel balls, falafel salads, and more.
Sprouted Chickpea Falafel Balls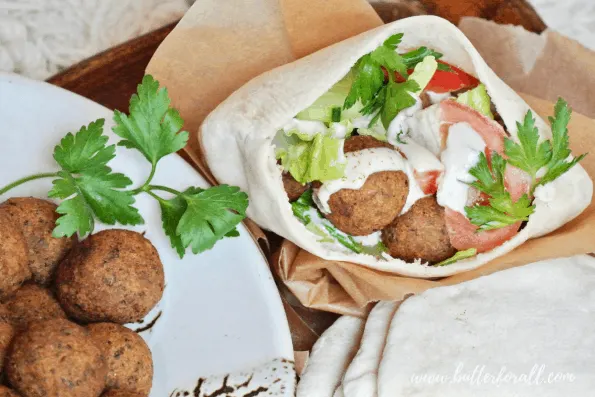 Sprouted Tahini
Sesame seeds are a seed, so inevitably they have their fair share of oxalic acid, phytic acid, and enzyme inhibitors in the hull. Sprouting the seeds can help mitigate this issue. If you eat a lot of tahini you may consider buying it sprouted or making your own with sprouted sesame seeds.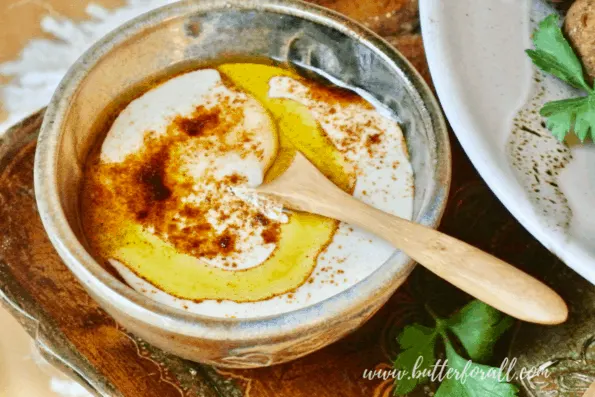 Roasted Tahini
Roasted tahini has a toasty, nutty flavor and can be less bitter than raw tahini.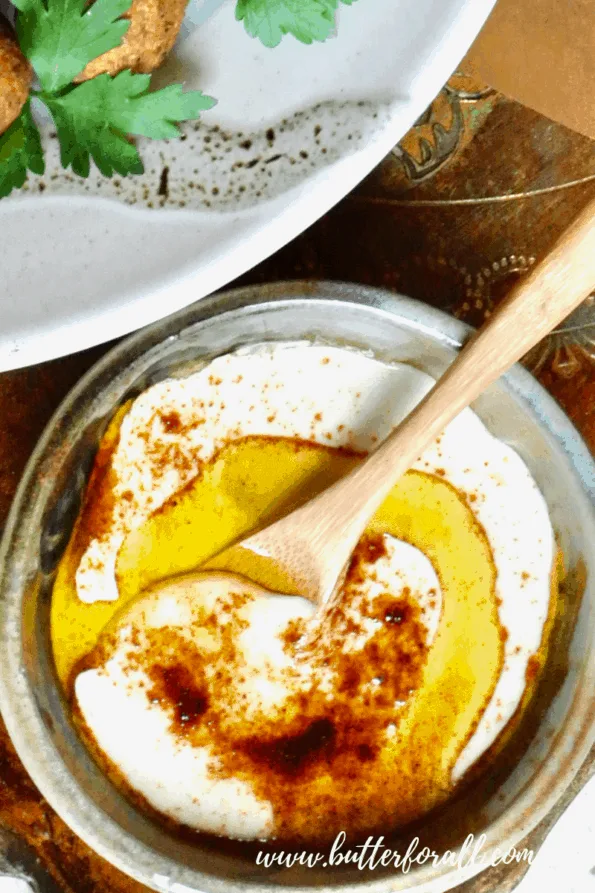 Other Recipes That Use Tahini
Curried Lamb Meatballs With Soaked Farro Pilaf and Raw Tahini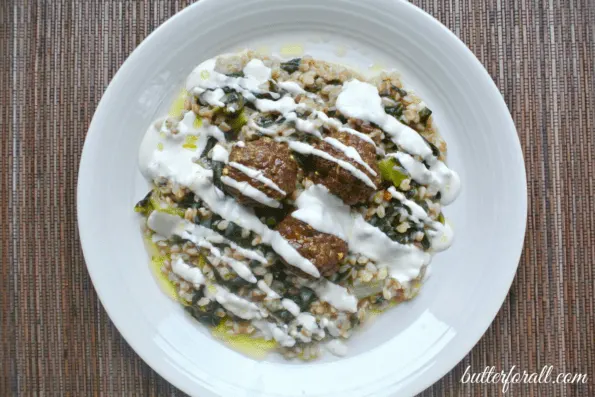 Detoxifying Green Goddess Soup With Spring Garlic and Tahini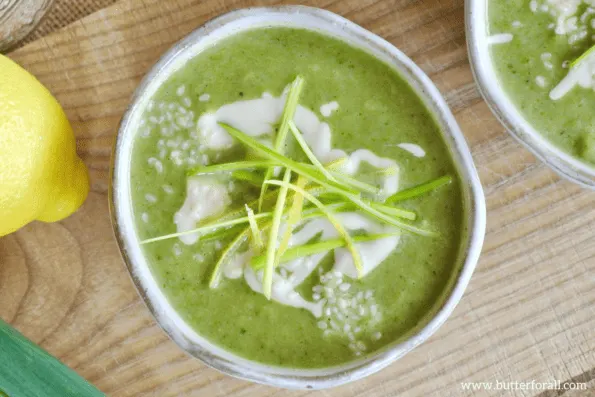 Tahini-Marinated Grilled Veggies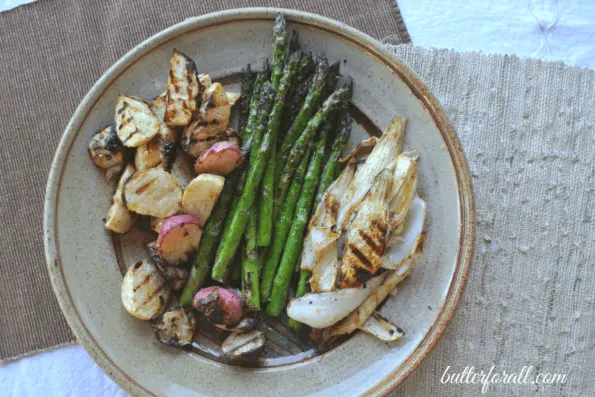 Fire Roasted Eggplant Baba Ganoush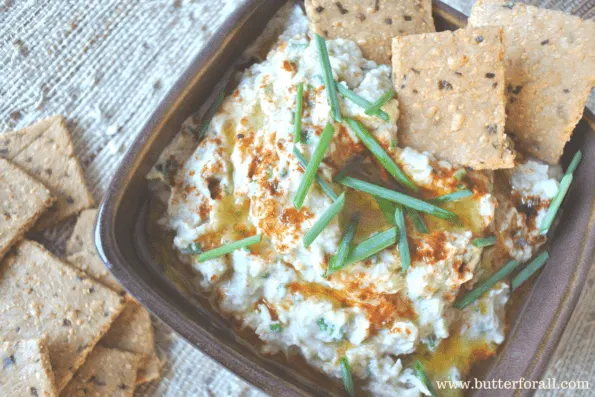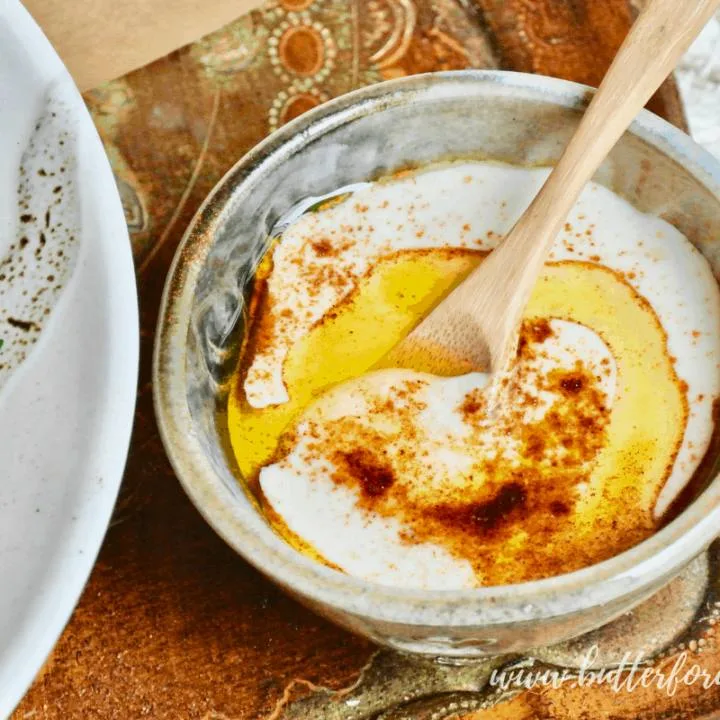 Easy Tahini Dressing
Yield: 12 ounces

Prep Time: 2 minutes

Total Time: 2 minutes

Tahini dressing is the perfect sauce for crisp salads, homemade falafel balls, or warm sourdough pitas! However you serve it, it will surprise you with its easy preparation yet complex flavor!
Ingredients
1/2 cup raw sesame tahini
Juice from 1/2 lemon
1/4 to 1/3 cup filtered water
1 to 2 teaspoons salt, adjust as needed
1/4 cup extra-virgin olive oil
1/2 teaspoon smoked paprika
Instructions
Mix the tahini and lemon juice.
Slowly add the water while stirring until the consistency resembles heavy whipping cream. It may take some or all of the water depending on the tahini you buy.
Salt the sauce to taste.
Incorporate some or all of the olive oil into the dressing. Drizzle the top with oil and sprinkle it with paprika for a beautiful presentation.
Recommended Products
As an Amazon Associate and member of other affiliate programs, I earn from qualifying purchases.