I may receive commission if you purchase through links in this post.
This is a recipe I come back to time and time again. You might call it a "signature dish."
I make these curried lamb meatballs with soaked farro pilaf for friends and family alike and it's always a huge success because it's visually stunning, easy to prepare, and tastes amazing.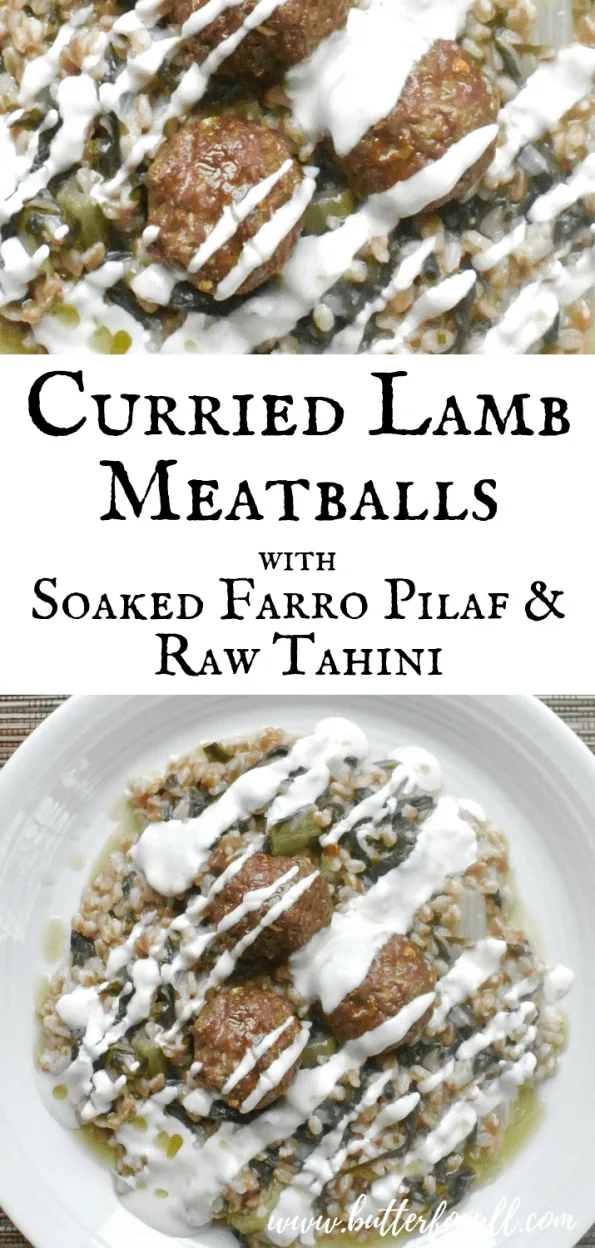 A surprising amount of lamb is grown in Oregon on the fresh green pastures here, so finding quality grass-fed lamb is not difficult. If you can't find quality grass-fed lamb grown in your location, then opting for grass-fed New Zealand lamb would be the next best thing. I prefer to purchase as locally as I can to keep my environmental footprint as small as possible.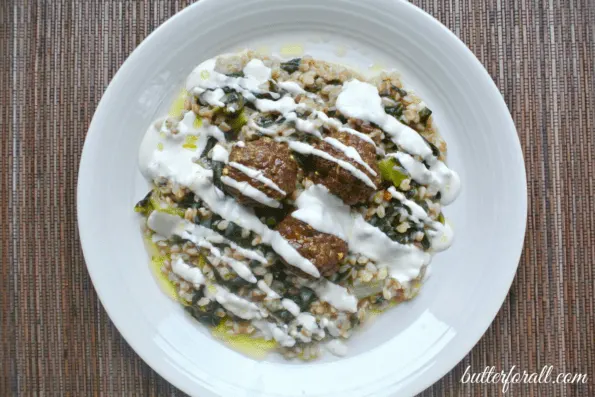 What Is Farro?
Farro is a wonderful wheat grain to use as pilaf. It keeps its shape and has a chewy toothy texture and nutty flavor when cooked.
There are several varieties of farro on the market and any of them will work in this recipe. Typically, farro refers to varieties of wheat that are not suitable for bread flours but are suitable for eating whole in soups, salads, and side dishes.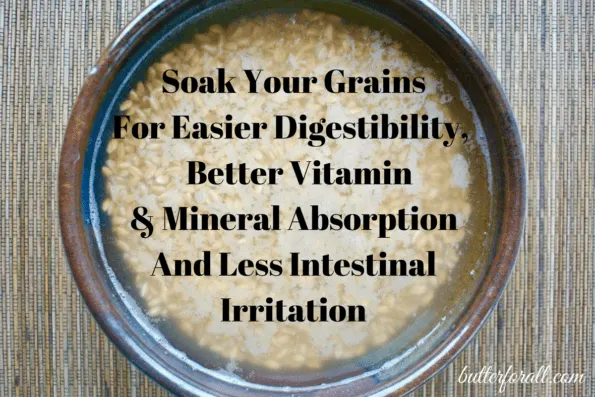 This recipe calls for soaked farro. Grains can and should be soaked before being cooked. Traditionally and historically many cultures ate only soaked and soured grains. Soaking and souring grains will unlock essential vitamins and minerals, aid in digestion, and reduce inflammation. The souring liquid used can be whey (the liquid that drains off of yogurt), lemon juice, raw apple cider vinegar, kefir, or buttermilk. I prefer using whey from my homemade raw milk yogurt or apple cider vinegar. The process is really very simple and I will outline it in the following recipe.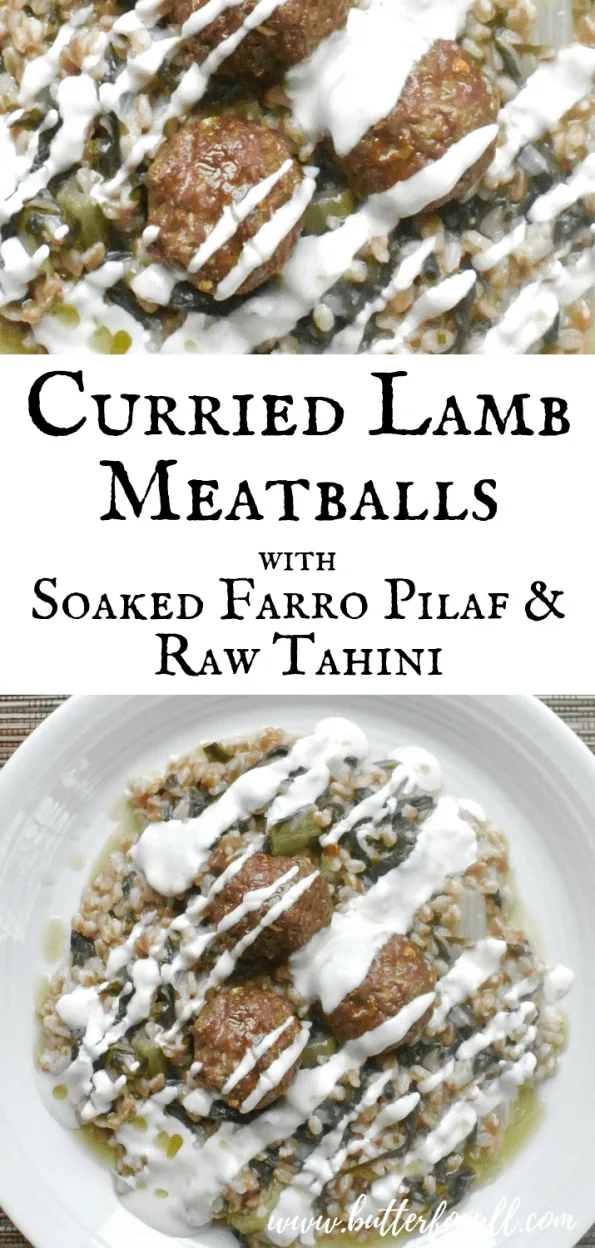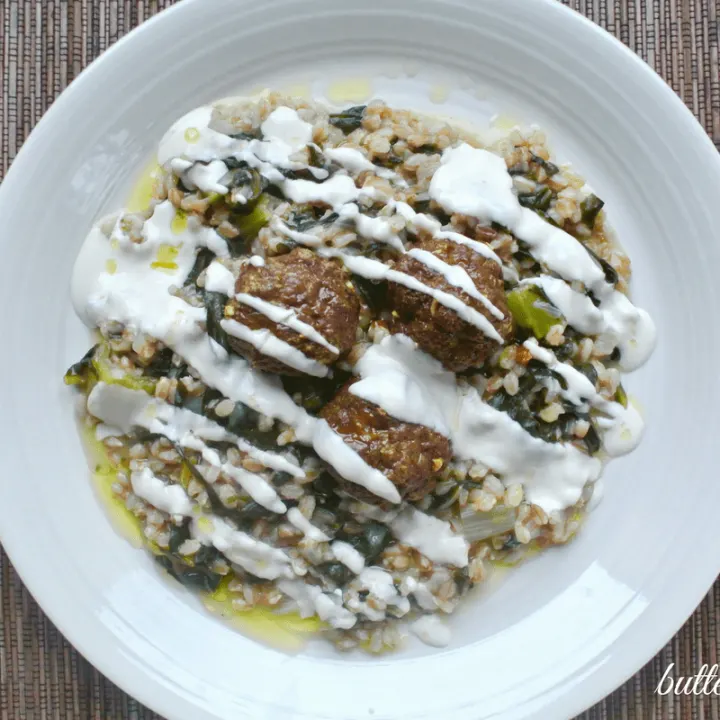 Curried Lamb Meatballs With Soaked Farro Pilaf and Raw Tahini
Total Time:
1 hour
20 minutes
The perfect meal to impress company, these curried lamb meatballs are incredibly flavorful and nourishing!
Ingredients
1 large white onion
1 large bunch fresh chard (about 6 to 8 large stalks)
4 cups stock or water (if using a dark stock use 1/2 stock to 1/2 water)
For the curried meatballs
1 pound ground grass-fed lamb, preferably organic and pastured
3 tablespoons minced garlic
For the tahini sauce
Juice from 1/2 lemon
1/4 cup extra-vigin olive oil for garnish
Instructions
The night before, soak the farro in a large ceramic bowl with the whey and water.
About an hour before you want to serve this dish, preheat the oven to 400°F. Dice the onion and cut the chard into bite-size pieces. Melt the coconut oil in a medium-sized pot over medium heat. Add the onion and sauté for 5 minutes. Add the chard and cook it down for an additional 5 minutes, stirring occasionally. Drain the soaked farro and add it to the pot along with the salt and stock. Bring it to a boil and then cover it for about 30 to 45 minutes, stirring occasionally. The farro will be done when it has absorbed all the liquid and is tender.
Combine the lamb, curry, garlic, and salt in a bowl and mix thoroughly using your hands. Line a baking sheet with parchment paper and roll out 12 equally sized meatballs. Arrange them on the baking sheet and bake them for 20 minutes. The meatballs should be golden brown when done.
While the pilaf and meatballs are cooking, start on the tahini sauce. Mix the tahini and lemon juice. Slowly add the water while stirring until the consistency resembles heavy whipping cream. It may take some or all of the water depending on the tahini you buy. Salt the sauce to taste.
Arrange the farro on your plates using a large spoon. Top with 2 to 3 meatballs apiece and drizzle each plate liberally with tahini and olive oil.
Other Recipes To Try That Use Soaked Grains
Cinnamon Maple Pecan Granola – Made With Properly Prepared Soaked Oats and Nuts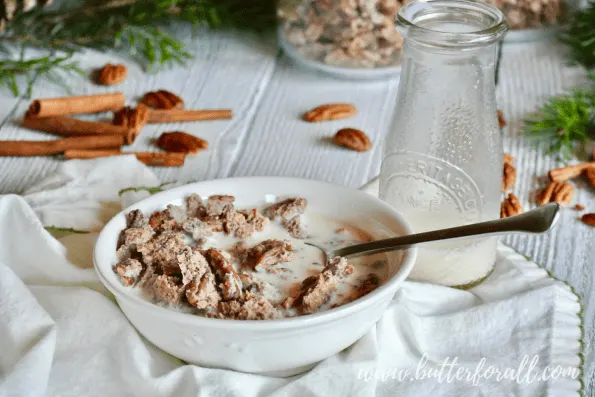 Sourdough and Masa Harina Cornmeal Pizza Crust – Made With Fully Fermented Sourdough Starter and Traditionally Soaked Masa Harina