I may receive commission if you purchase through links in this post.
I had a hard time naming this recipe. I'm still questioning whether calling it raw chocolate chip cookie dough halva bites is fair.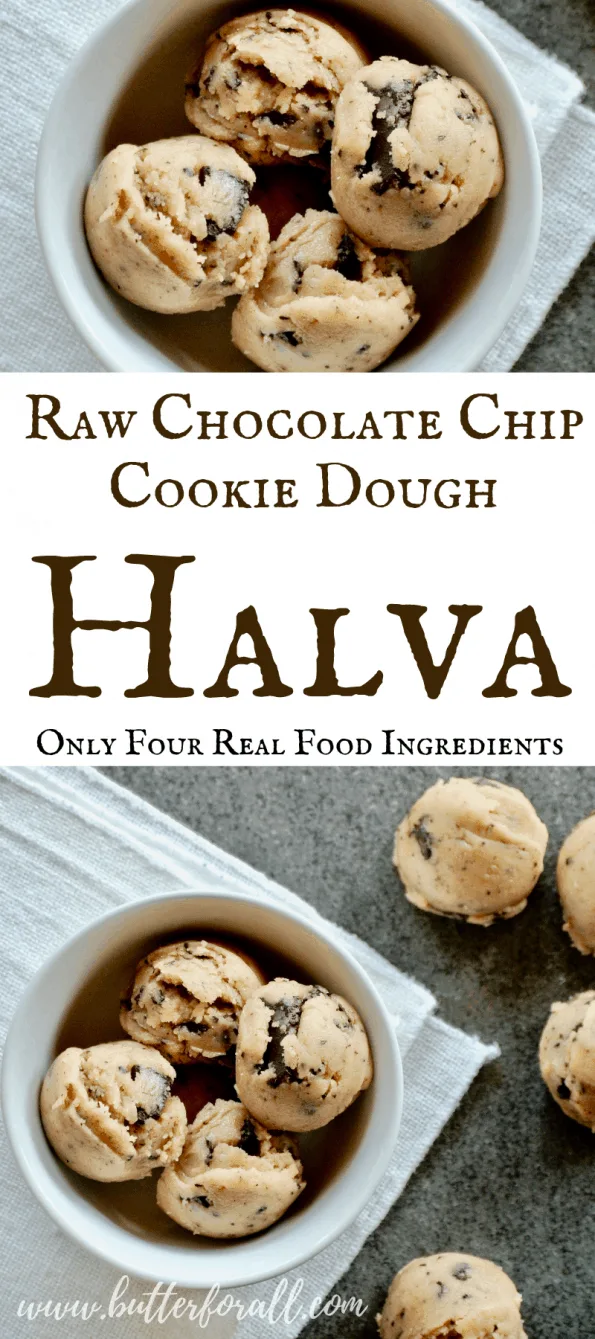 It's not really anything like the flaky traditional tahini halva made with cooked sugar or honey, or like real chocolate chip cookie dough made from flour, sugar, and eggs. Instead the combination is the best of both worlds. You get the flavor of tahini halva and the texture and taste of raw chocolate chip cookie dough in one guilt-free, healthy raw treat. So, I guess it is fair and accurate!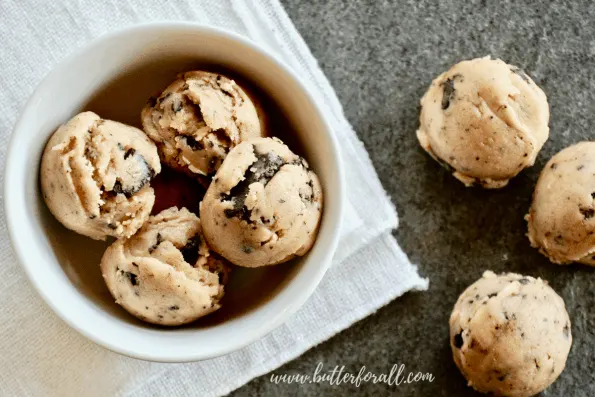 Keeping It Raw
Keeping the ingredients in my cookie dough halva bites raw created a whole new texture. It has the soft, melty, grainy mouthfeel of raw cookie dough without the flour or eggs! Not to mention keeping the honey, tahini, and chocolate in their raw state is the best way to get the enzymatic and antioxidant action of these ingredients.
Other Recipe That Use Raw Cacao Paste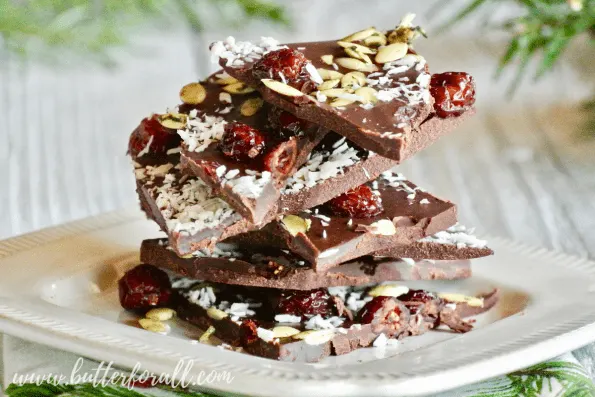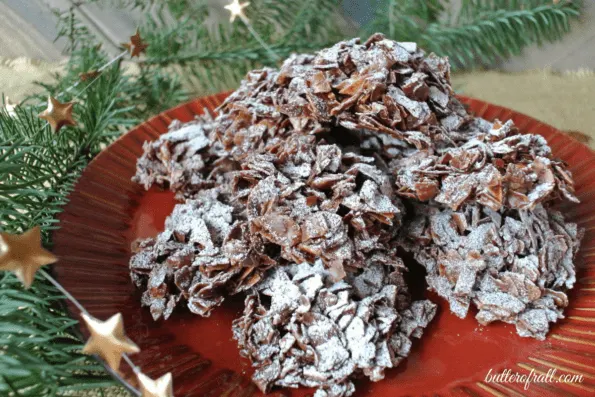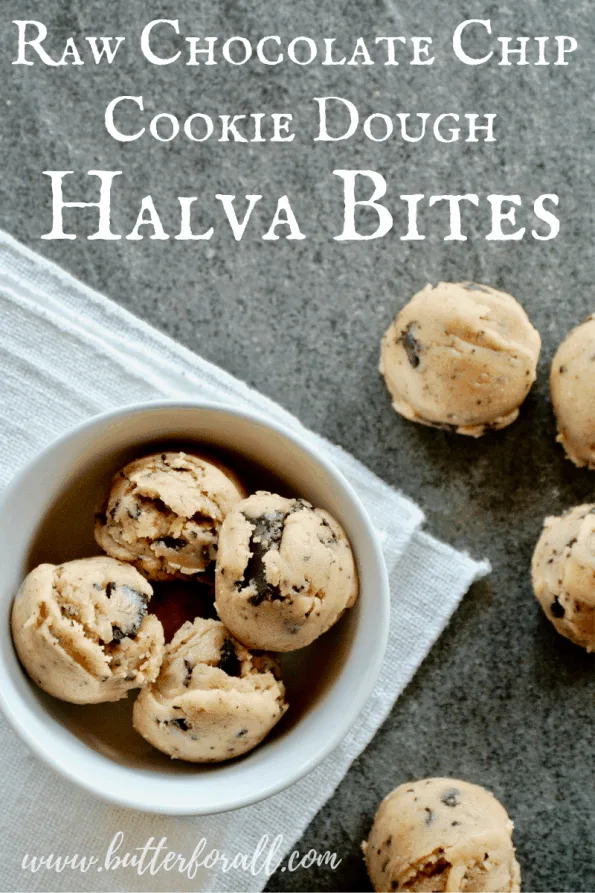 Raw Chocolate Chip Cookie Dough Halva Bites
These tempting four-ingredient cookie dough bites are made with raw tahini, raw cacao, raw honey, and salt.
Instructions
Have all the ingredients at room temperature.
Mix the tahini, honey, and salt until a thick paste forms (see note).
With a sharp knife chop the raw cacao paste or chocolate into small pieces. Stir the chocolate into the tahini mixture.
Use a small scoop or spoon to portion the "cookie dough" into .5-ounce portions. Use your hands to roll them into balls if desired.
Refrigerate before serving.
Notes
What to do if your tahini is too runny and never becomes a thick paste.
1. Consider using the recommended Artisana brand.
2. This suggestion comes from a reader, Cara. She added a little tigernut flour until the tahini was a dough-like consistency. A little almond, cassava, or coconut flour may also work.
Want To Learn Everything About Sourdough?
Start with this free guide:
Demystifying Sourdough – Everything You've Ever Wanted To Know About Sourdough Starter – Why It's Better For You – And How To Start One