I may receive commission if you purchase through links in this post.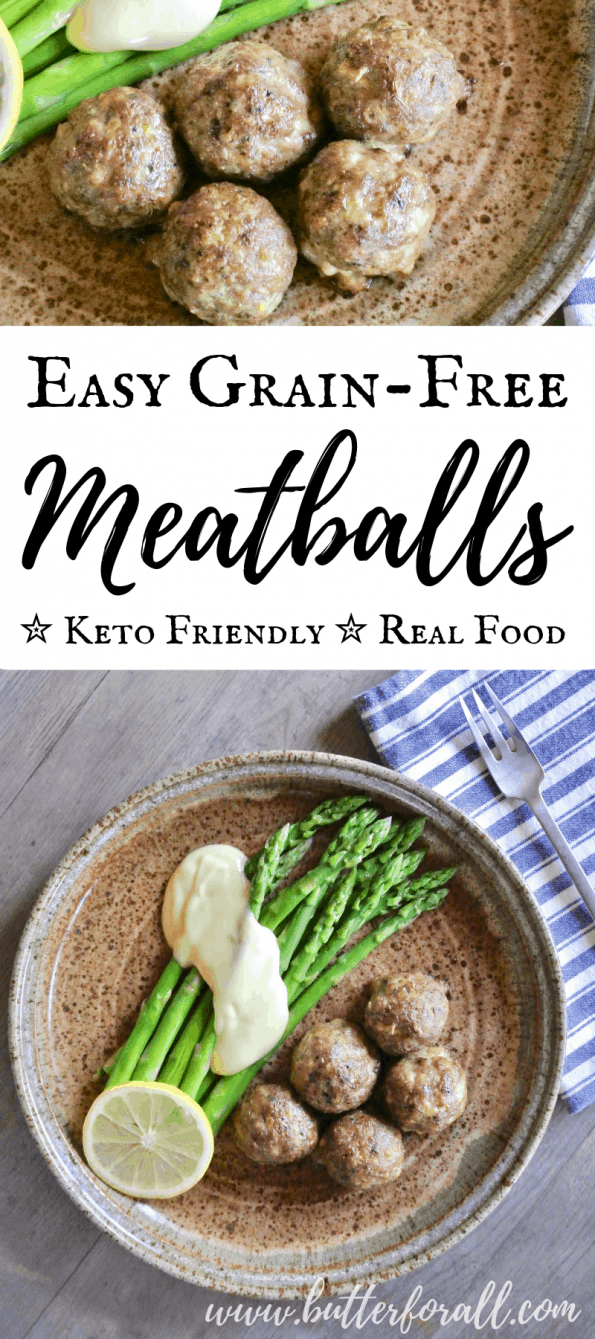 A real food dinner shouldn't be stressful or time consuming.
There are plenty of days when I need an easy recipe that pleases a crowd, nourishes the soul, and keeps all the bellies full. That is why I adore these easy grain-free meatballs! They are so much quicker than meatloaf and a lot more versatile! This recipe yields 30(!) 2-ounce meatballs, perfect for dinner and packable snack-able lunches. Serve them along side a simple steamed veggie with Homemade Probiotic Mayonnaise, with my Low-Carb Garlic Butter Cabbage Noodles, or on top of a beautiful bowl of Sourdough Pasta.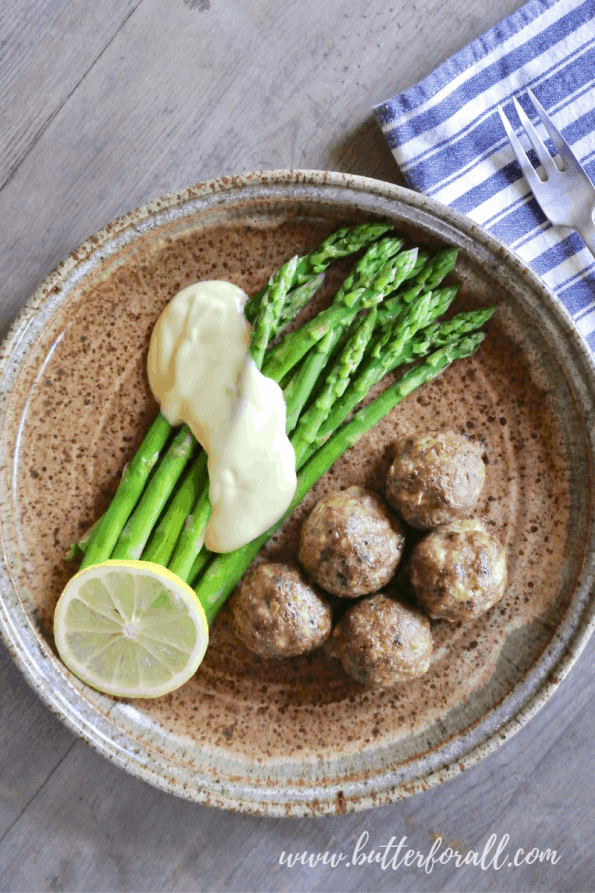 This same recipe will alternatively make 60(!!!) 1-ounce meatballs that are perfect as finger food for feeding partygoers. Serve them with everyone's favorite sauce, Extra Creamy Low-Carb Ranch Dressing.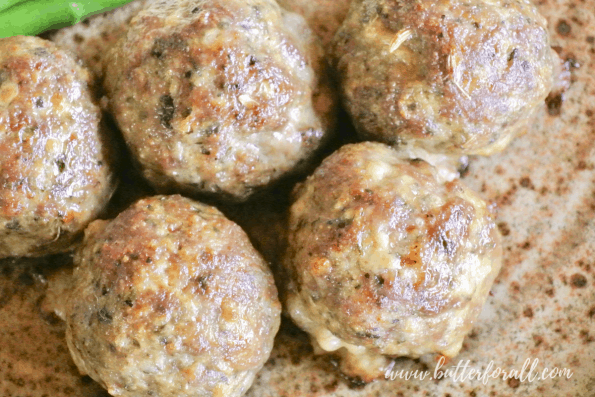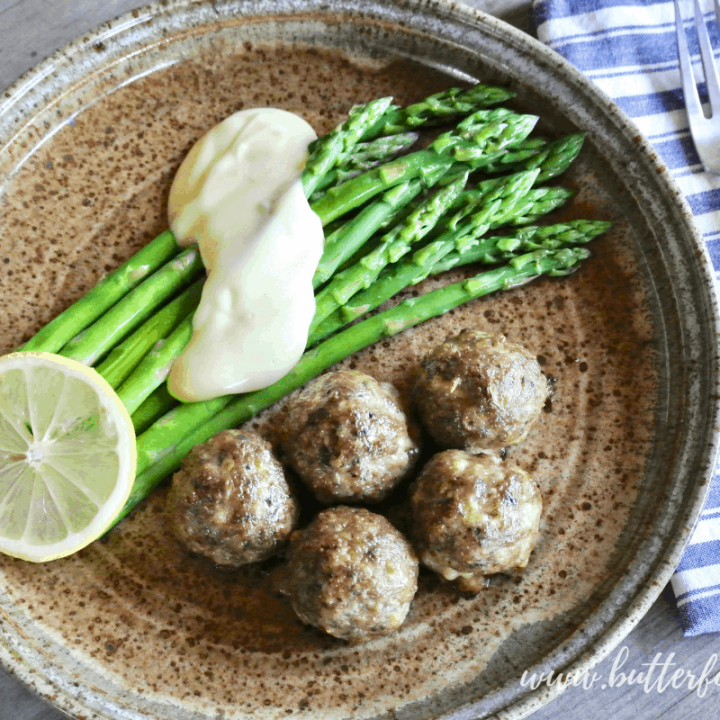 Easy Grain-Free Meatballs
A classic beef and pork meatball without the bread crumbs! This low-carb version is sure to please everyone in the family or at the party!
Ingredients
1 Pound Ground Pork
1 Pound Ground Beef
3 Eggs
1 Tablespoon Dried Oregano
1 Tablespoon Dried Basil
1 Tablespoon Fennel Seeds
1/2 Teaspoon Chili Flakes, double for medium heat, triple for spicy!
1/2 Teaspoon Garlic Granules , or 1 Tablespoon fresh minced garlic
1/2 Teaspoon Black Pepper
Instructions
Preheat the oven to 375° with the rack in the upper third.
In a large bowl combine all the ingredients, and using your hands, mix them well.
Line a large baking sheet with parchment paper. Use a 1oz or 2oz scoop to portion the meatballs onto the baking sheet.
Once all the meat mixture is portioned use your hands to roll each scoop into a nice ball. Position the meatballs on the baking sheet so they are not touching.
Bake the meatballs for 10 minutes.
Turn the oven to high broil and broil the meatballs an additional 5 minutes or until golden brown.
If you are making 1oz meatballs watch them closely to make sure they don't overcook!
Serve the meatballs hot or add them to marinara or other sauce for service.
Notes
These meatballs can and should be made with the addition of nutrient dense organ meats. These meatballs have 10% ground beef liver and 10% ground beef heart in addition to the ground meats! A mixture of up to 25% pastured offal by weight is optional and encouraged!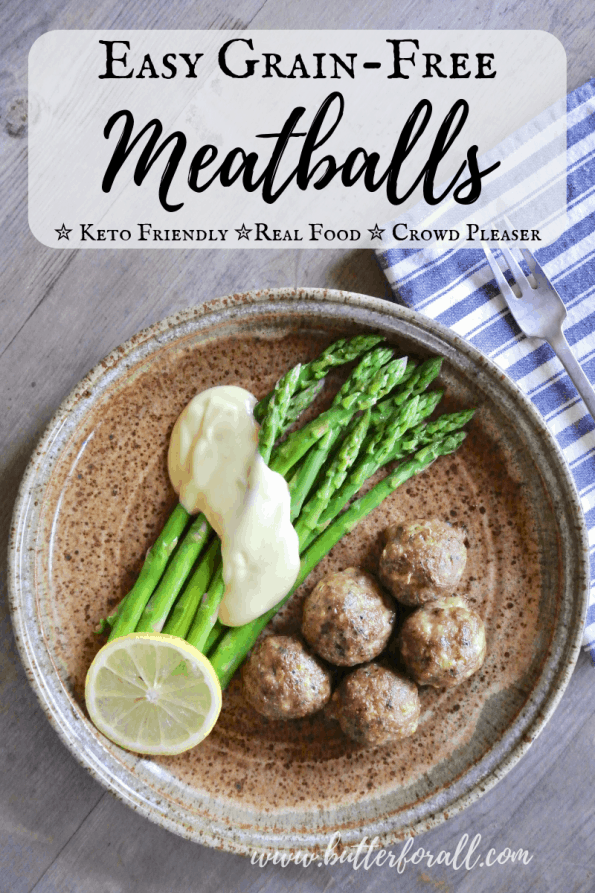 Recommended Products
Want to learn everything about sourdough? Well, I have the free guide for you!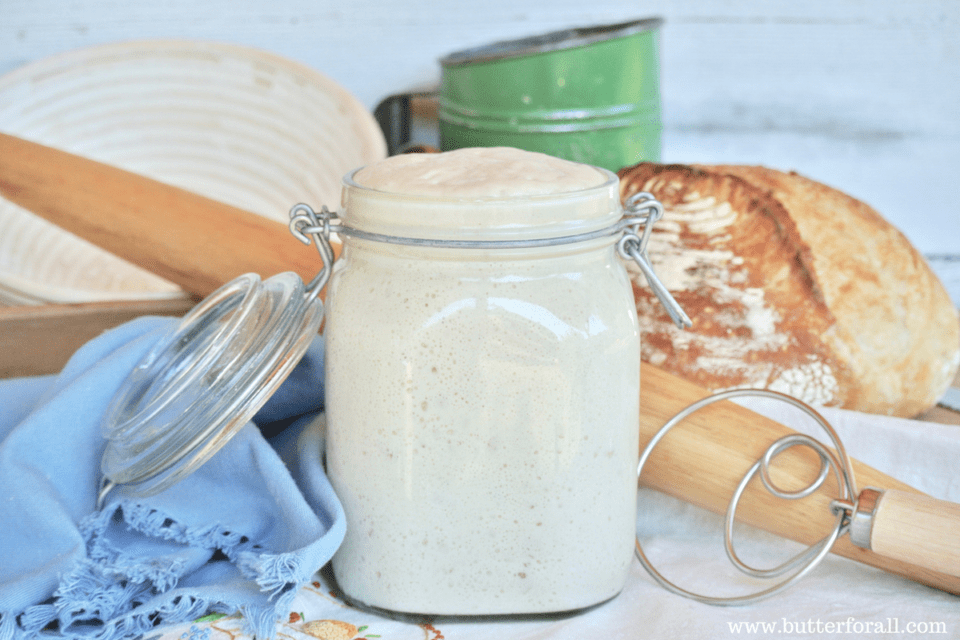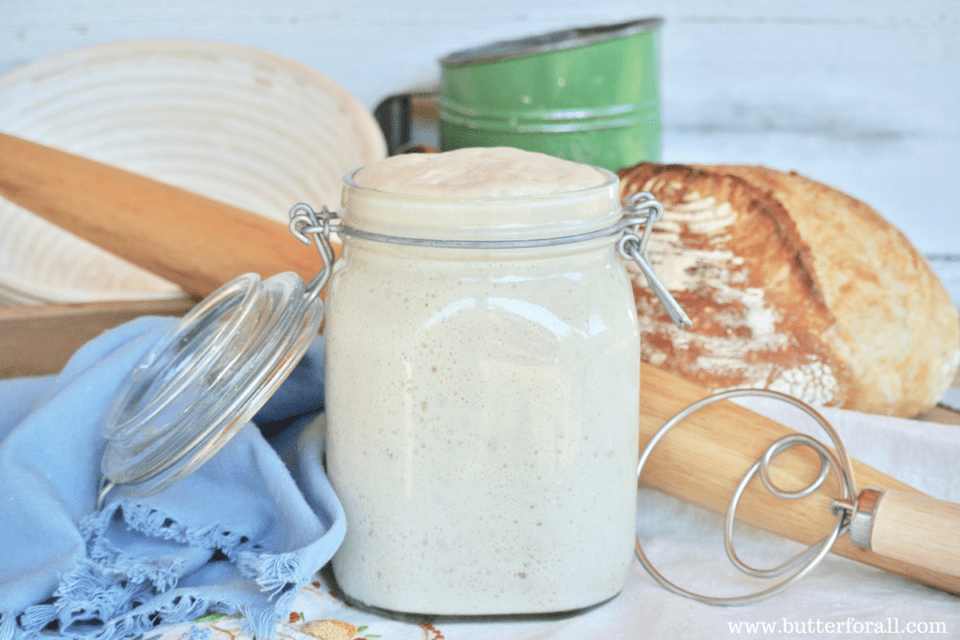 Demystifying Sourdough – Everything You've Ever Wanted To Know About Sourdough Starter – Why It's Better For You – And How To Start One