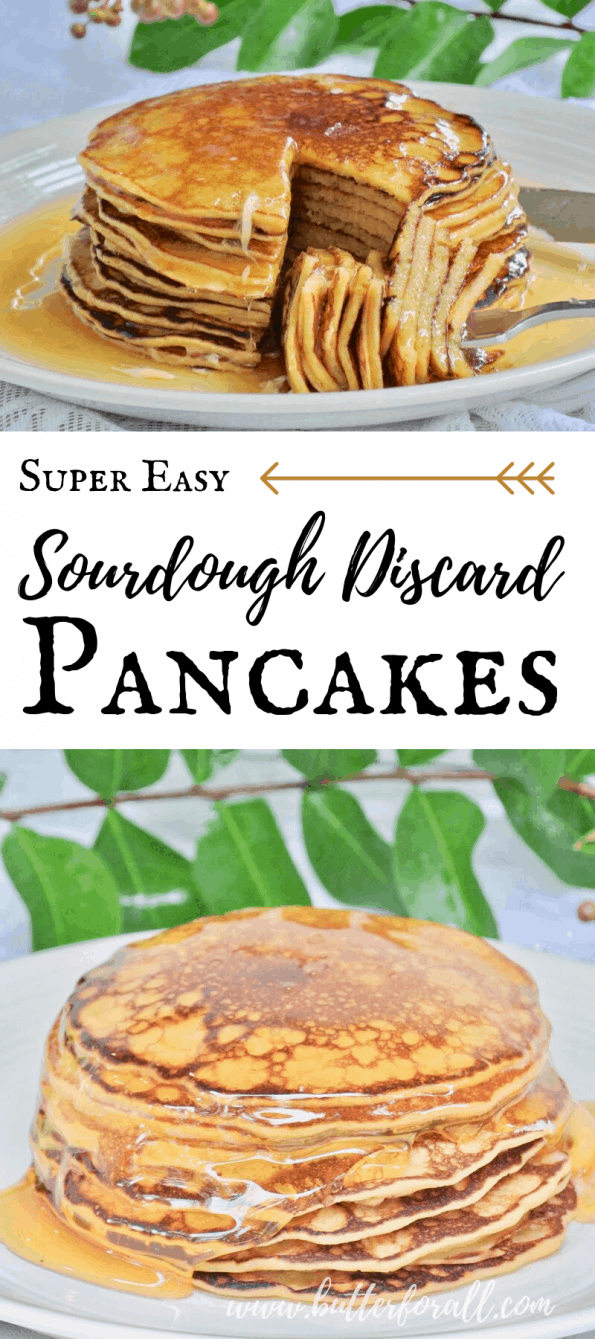 My whole family loves Sourdough Pancakes and I'm often asked to make them on a busy morning. With this easy recipe I can say "Yes" every time!
The trick to making sourdough pancakes simple is to have a recipe that can be mixed and cooked within minutes. This recipe uses fully fermented sourdough starter straight from the refrigerator. Adding in real butter, eggs, milk, and unrefined sugar will result in an easy batter with all the nourishment of real traditional food!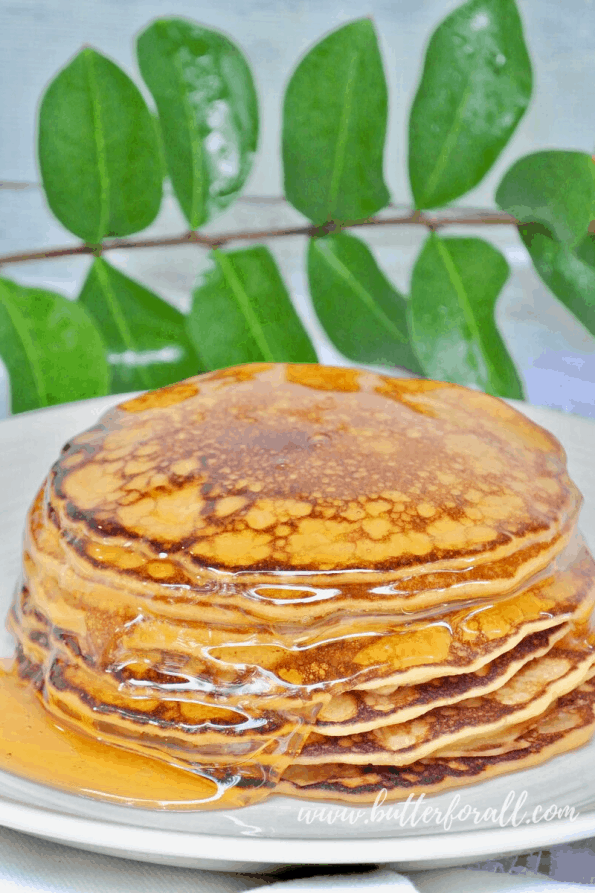 Building Up Your Sourdough Starter
The only thing you need to do in preparation of this recipe is build your starter up over 500 grams. I almost always keep at least 500 grams of 100% hydration starter in my jar now for projects like these easy pancakes, Discard Crackers, Pasta, or even fast Pizza Crust! After using my starter I feed it with enough equal weight flour and water to build it up over 500 grams, let it ferment for a few hours, and then stick it in the fridge. When I pull the starter out I use some for a project that calls for discard, feed it, allow it to peak, and then use that really fresh and happy starter to make bread! For more information on caring for a sourdough starter please refer to my guide: Demystifying Sourdough – Everything You've Ever Wanted To Know About Sourdough Starter – Why It's Better For You – And How To Start One.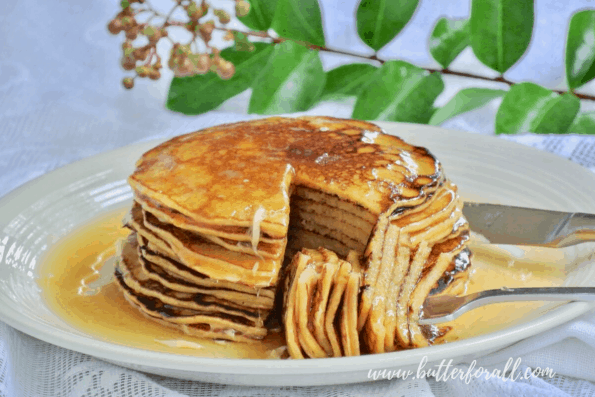 Did someone say "Super Easy"?
Watch me mix up my Super Easy Sourdough Discard Pancake batter in this 2 minute video! Make sure to subscribe to my YouTube channel so you will see all my new videos as they are published!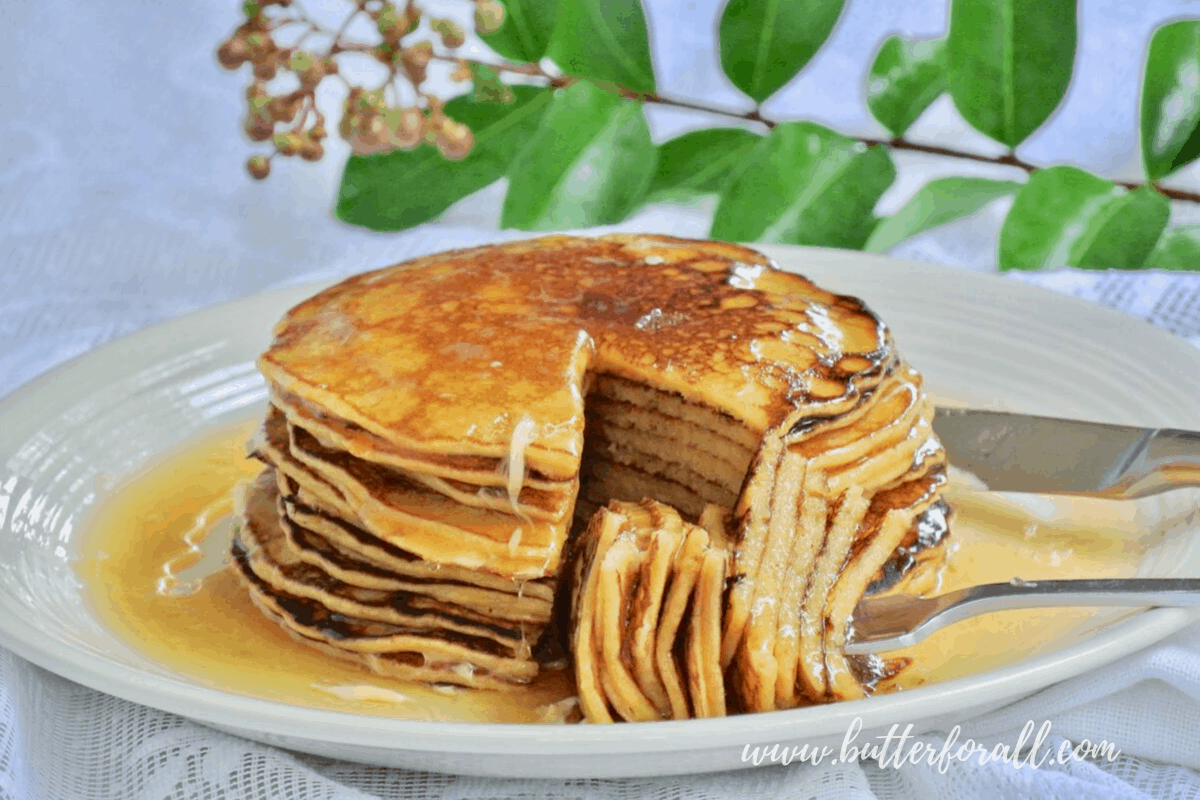 Super Easy Sourdough Discard Pancakes
Whip up a batch of real sourdough pancake batter in under 5 minutes!
Ingredients
500

Grams

Sourdough Starter Discard

2 cups, 100% hydration starter stirred down

3

Eggs

40

Grams

Coconut Sugar

1/4 cup

100

Grams

Milk

about 1/3 cup, use half for thicker pancakes

6

Grams

Salt

1 teaspoon

1/4

Pound

Butter

1/2 cup, melted
Instructions
In a large bowl whisk all the ingredients together except the melted butter.

When fully combined, slowly whisk in the melted butter.

Set the batter aside for 15 minutes.

Heat your griddle over medium heat. When the griddle is completely hot and it just starts to smoke add the batter and reduce the heat if needed.

Cook the pancakes until golden brown on each side.

Serve with butter and honey or maple syrup.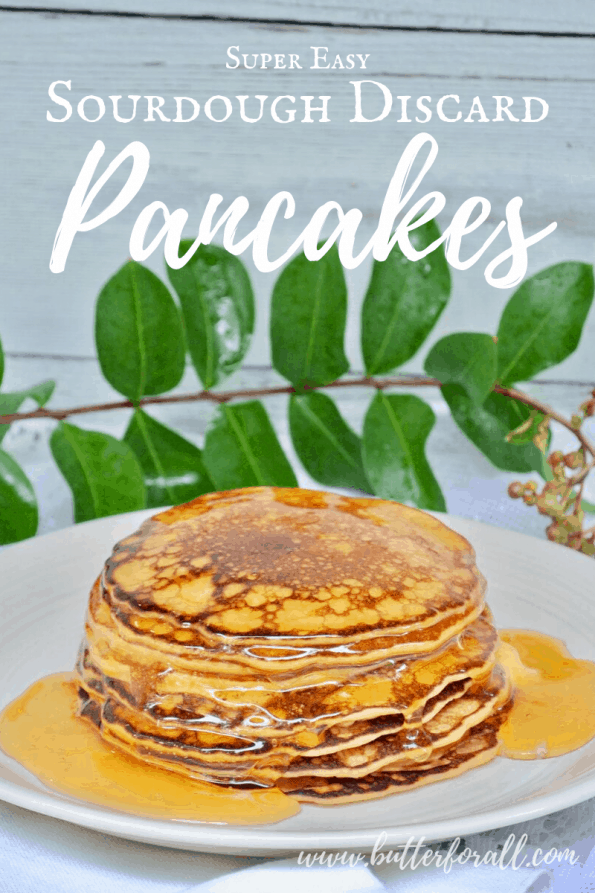 Want to learn everything about sourdough? Well, I have the free guide for you!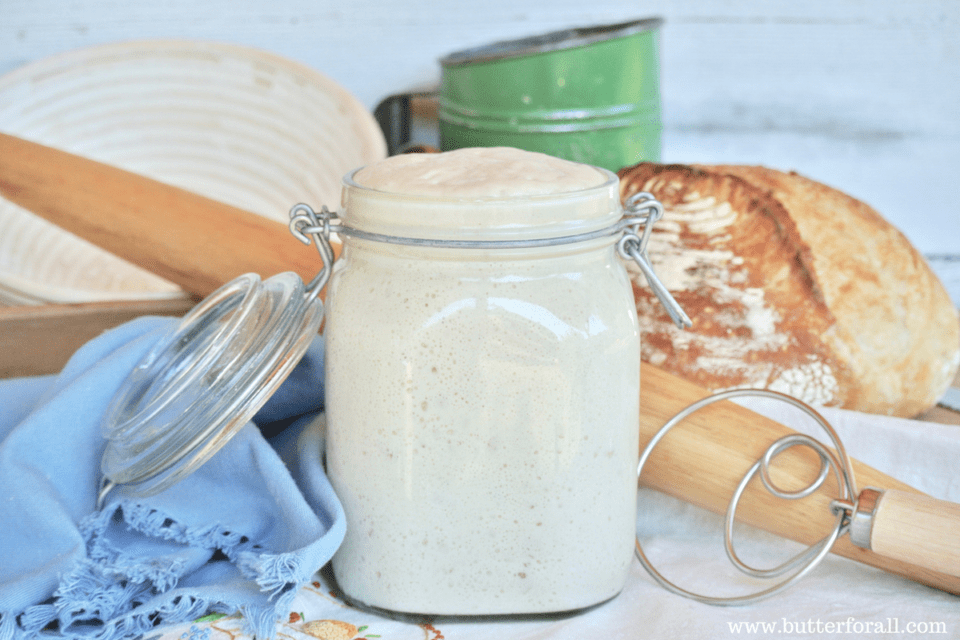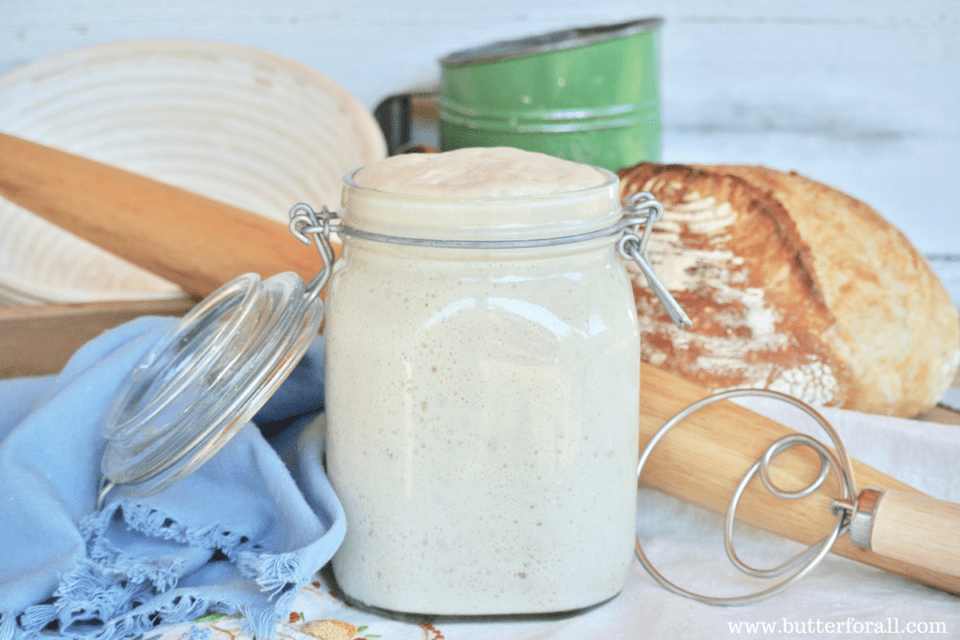 Demystifying Sourdough – Everything You've Ever Wanted To Know About Sourdough Starter – Why It's Better For You – And How To Start One