I may receive commission if you purchase through links in this post.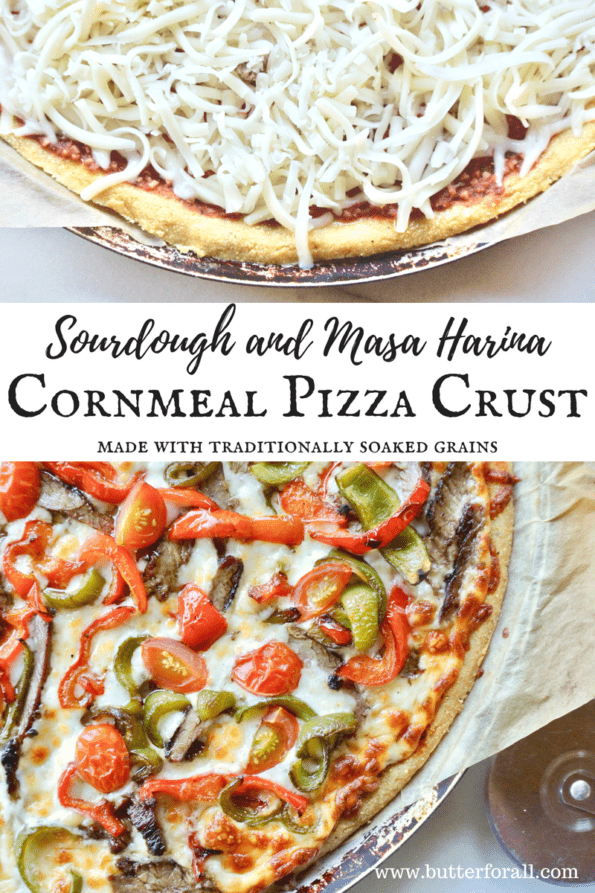 You Know By Now That I'm All About The Soaked Grains
This sourdough and masa harina cornmeal pizza crust is no exception. This easy crust comes together in a matter of minutes so it's perfect for those busy weeknights when you don't have time to prepare a fermented sourdough crust in advance. And the crust is made with fully fermented sourdough starter discard and traditionally prepared masa harina so it's super easy on digestion and delivers all the nutrients that only soaked grains can.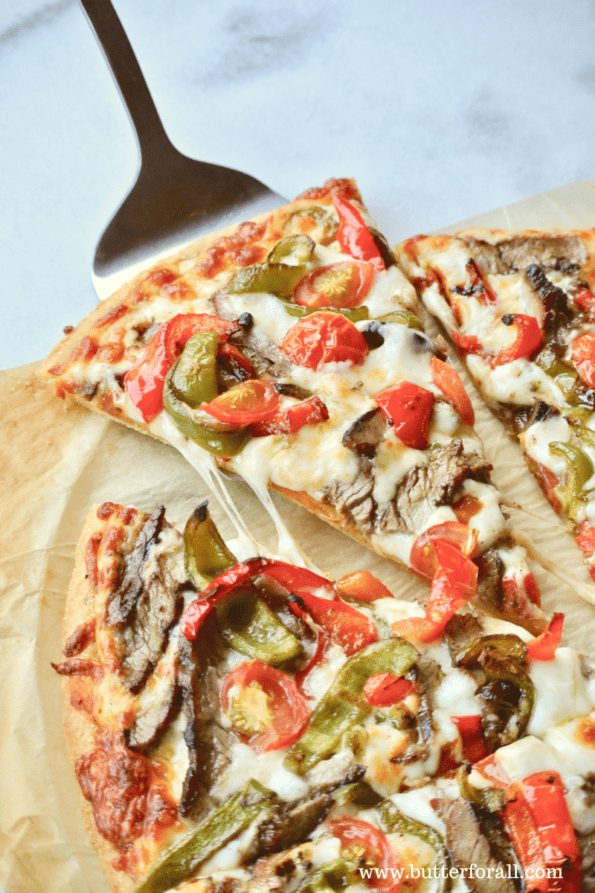 Thin And Crispy, Strong And Stable
Go ahead and load up on the toppings, this crust can handle it. Nobody likes a floppy, soggy pizza. This crust is a workhorse and will hold all your favorite toppings. As you can see I didn't shy away from sauce, extra cheese, steak, peppers and tomatoes. Even after all those toppings the crust stays tender with a crispy edge.
Let's Look At The Process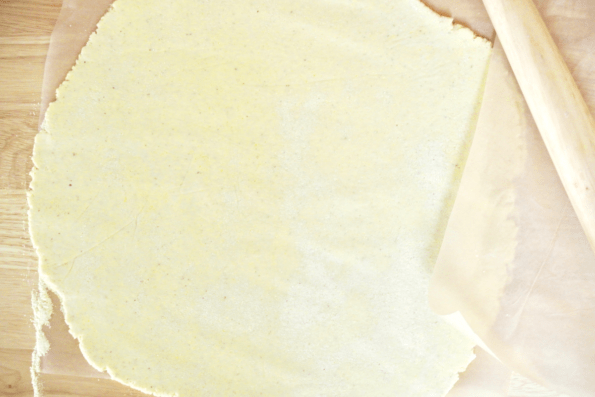 The dough is easily rolled between two sheets of parchment paper.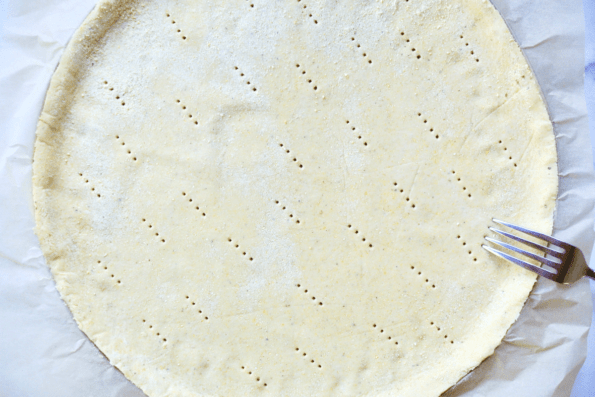 Leave the bottom parchment on and easily slide the crust into a pizza pan. Par-bake the crust for 15 minutes.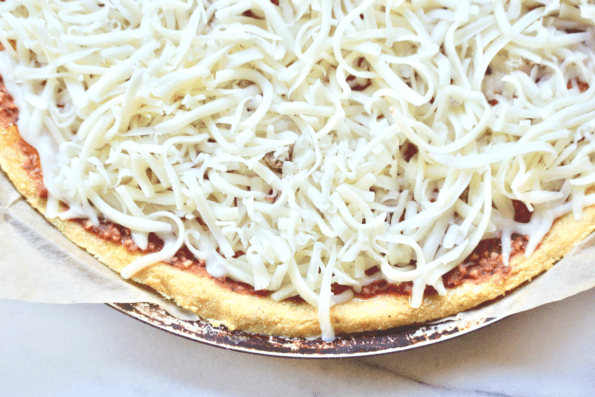 Top the crust with all your favorite pizza ingredients. And bake it for 15 more minutes.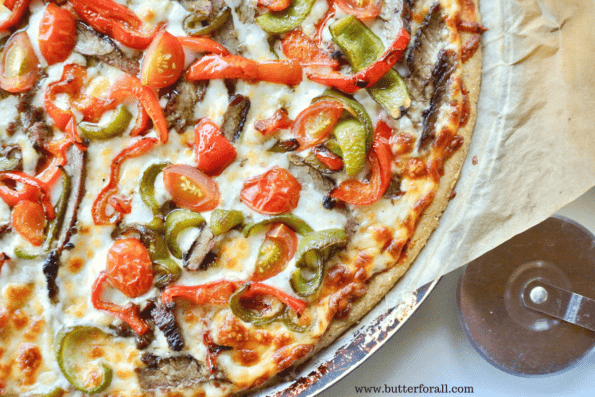 Oolala, doesn't that look good!
The Difference Between Cornmeal And Masa Harina
Cornmeal is just dried corn that has been ground. Masa harina is corn that has been dried and then soaked in lime water (from limestone, lye or ash) dried again and then ground. This process is called Nixtamalization. According to the study Nixtamalization, a Mesoamerican technology to process maize at small-scale with great potential for improving the nutritional quality of maize based foods, Wacher Carmen, (2003) these extra steps are the traditional preparation of maize and help to make the nutrients in corn more available while reducing phytic acid and mycotoxins.
This is why I choose traditionally prepared masa harina cornmeal over conventional cornmeal, polenta or corn flour.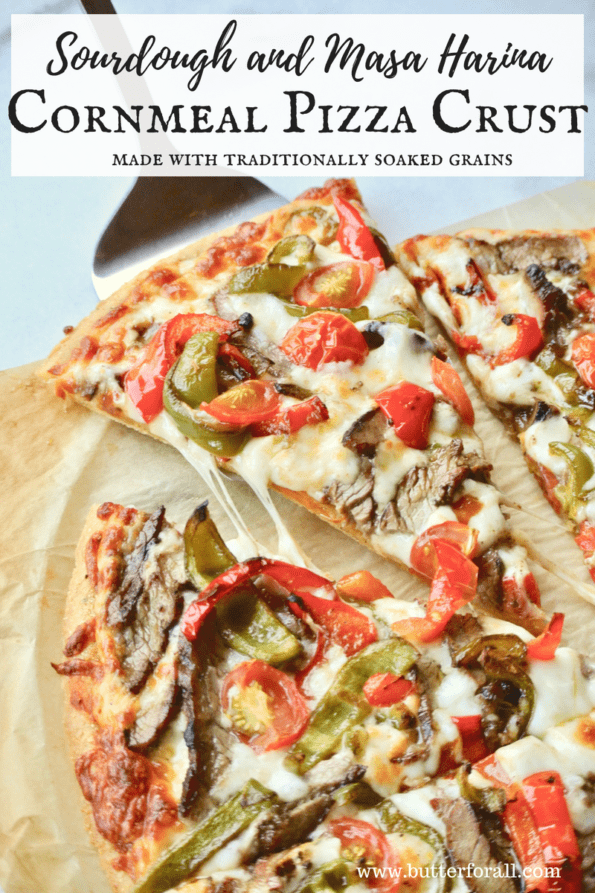 Get The Recipe For My Sourdough And Masa Harina Cornmeal Pizza Crust Right Now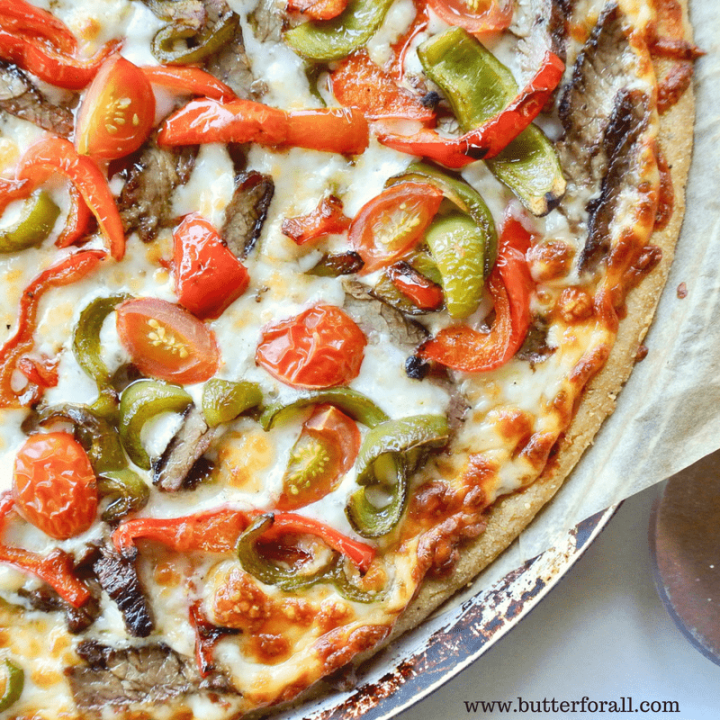 Sourdough And Cornmeal Pizza Crust
A perfect pizza crust that comes together in minutes and is made with traditionally fermented and soaked grains for better digestion and overall health!
Ingredients
1 Cup Sourdough Discard, 250g at 100% hydration
1/4 Cup Olive Oil, 60g
Instructions
In a large bowl, mix all the ingredients together to form a soft dough. Let the dough rest for 5-10 minutes.
Preheat you oven to 350°.
Pat the dough into a disk and set it aside.
Cut two pieces of parchment paper to fit your baking pan or pizza pan.
Place the dough disk between the parchment sheets and roll the dough out to 1/2-3/4 inch thick. If you're using a pizza pan roll a circle, if you are using a baking sheet roll a rectangle.
Remove the top parchment and slide the bottom parchment with the dough onto your baking sheet. If the dough overhangs the pan you can cut it off for a clean edge.
Using a fork, dock the dough to keep it from bubbling up in the oven while baking.
Par-bake the crust without any toppings for 15 minutes.
While the crust is baking prepare your toppings.
Remove the crust from the oven and set it aside.
Increase the oven's heat to 450°.
Spread the pizza with sauce, cheese and favorite meat and veggie toppings.
Return the pizza to the oven and continue baking for 15 more minutes.
Once the pizza is bubbly and brown, remove it from the oven and let it cool slightly before cutting it into slices.
Serve the pizza hot and enjoy!
Need An Easy Pizza Sauce Recipe?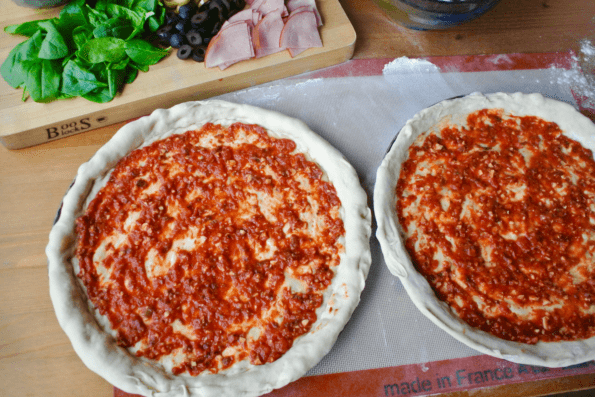 Check out my Chewy Sourdough Pizza Crust for an easy sauce recipe.
Learn How To Live A Truly Nourished Life And Feel Great
Want to learn everything about sourdough? Well, I have the free guide for you!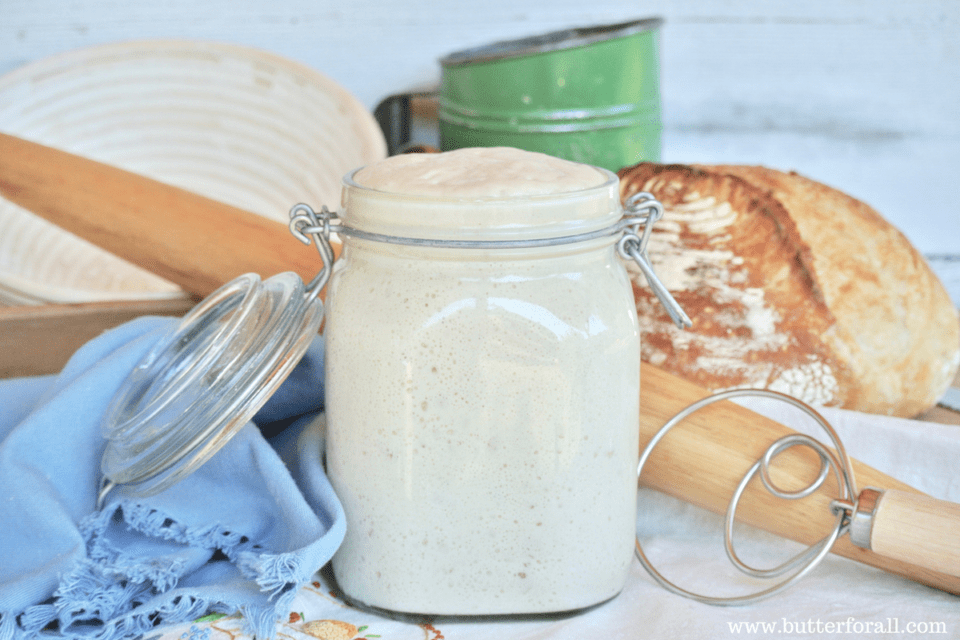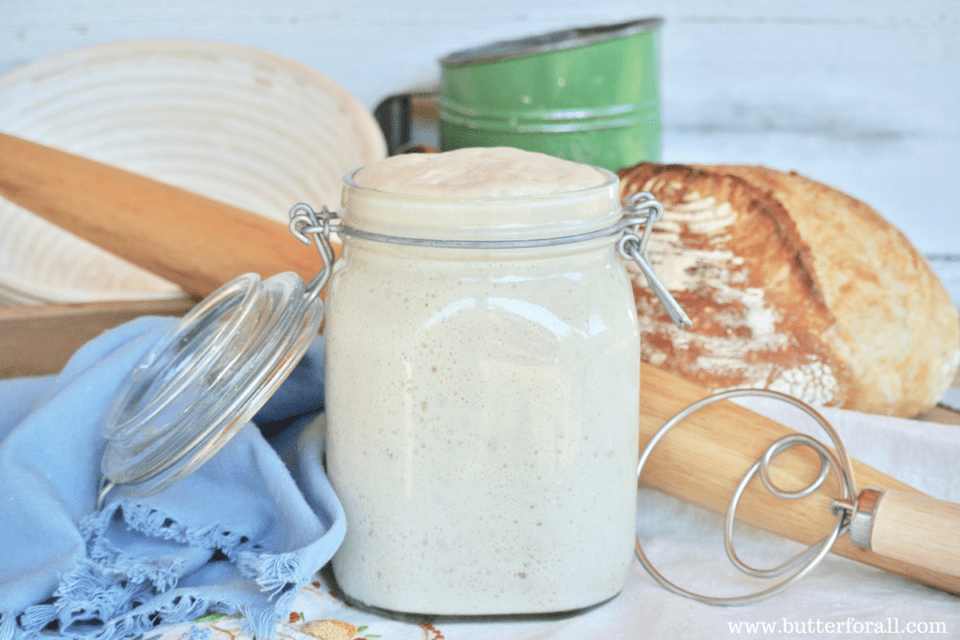 Demystifying Sourdough – Everything You've Ever Wanted To Know About Sourdough Starter – Why It's Better For You – And How To Start One