I may receive commission if you purchase through links in this post.
I've been playing around with sprouted whole wheat a lot lately.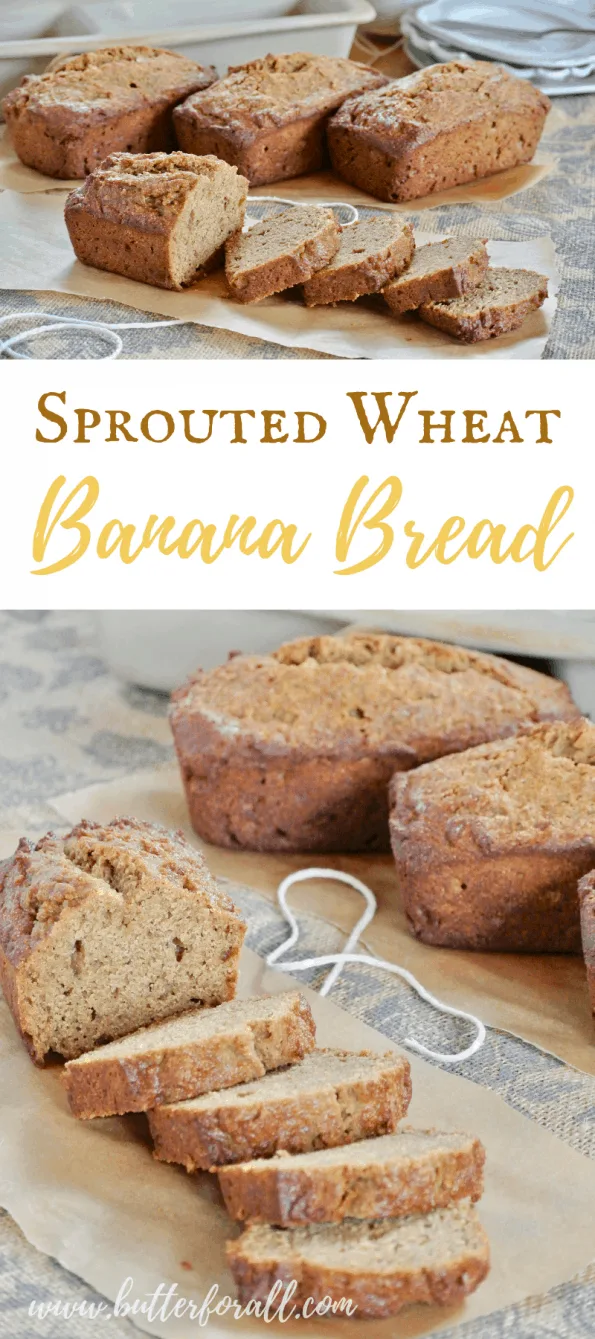 I'm really digging the fact that like sourdough, sprouted wheat is better for your health and digestion. The sprouting process breaks down enzyme inhibitors, neutralizes phytic acid, and releases vitamins and minerals that make the grain more nutrient dense.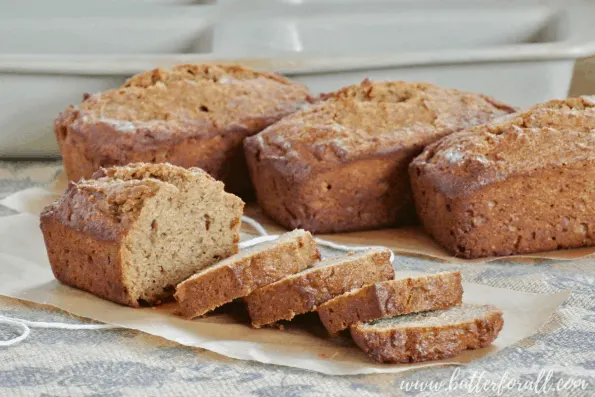 Buying sprouted flour is an easy way to bake with sprouted grain as the grains have already been sprouted, dried, and ground into flour prior to being packaged.
Unlike sourdough breads that require a long fermentation to achieve similar nutritional results, sprouted wheat can be used in quick breads without any further soaking or souring.
If you are looking for a quick and easy banana bread made with sprouted flour, then this is your recipe!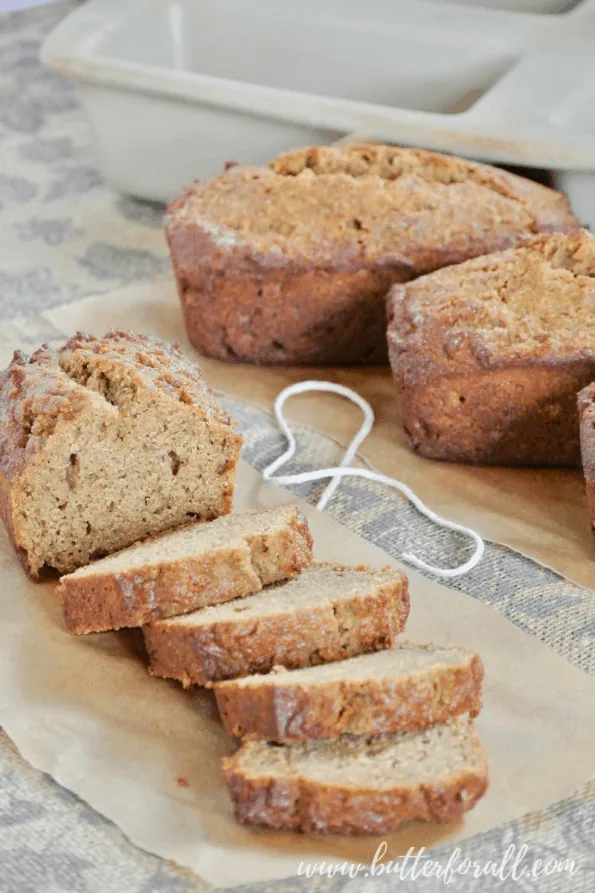 What You Bake in Matters!
I choose healthy long-lasting bakeware made from ceramic, stoneware, iron, or glass.
Here are some examples.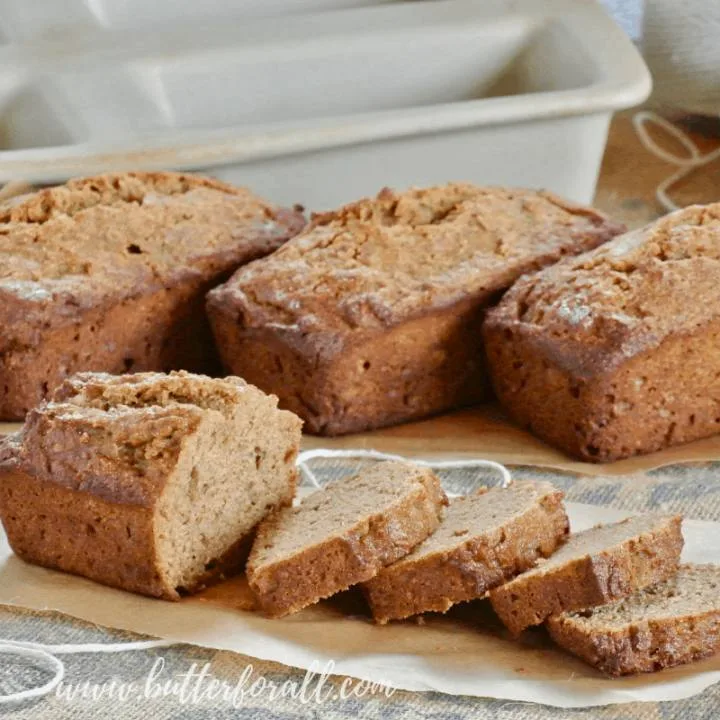 Sprouted Wheat Banana Bread
This deliciously easy banana bread is made with sprouted whole wheat and unrefined coconut sugar.
Ingredients
2 cups mashed ripe banana (5 large)
4 eggs
Instructions
Have all ingredients at room temperature. Preheat your oven to 350°F. Grease four mini loaf pans or two normal loaf pans and set them aside.
In a large bowl whisk the flour, coconut sugar, baking powder, and salt.
In a separate bowl or stand mixer beat the butter, coconut oil, and banana together. Add the eggs one at a time while beating. Beat on high speed until the mixture is light and frothy.
Stir the dry ingredients into the banana mixture just until combined.
Portion the batter evenly into your prepared pans and bake in the center of the oven for 45 minutes. If you are using a larger loaf pan increase baking time to 60 minutes or until a toothpick inserted in the center of the loaf comes out clean.
Remove the loaves from the oven and let them rest for 10 minutes before removing them from the pans and placing them on a wire rack to cool completely.
Try some other recipes made with healthy sprouted wheat!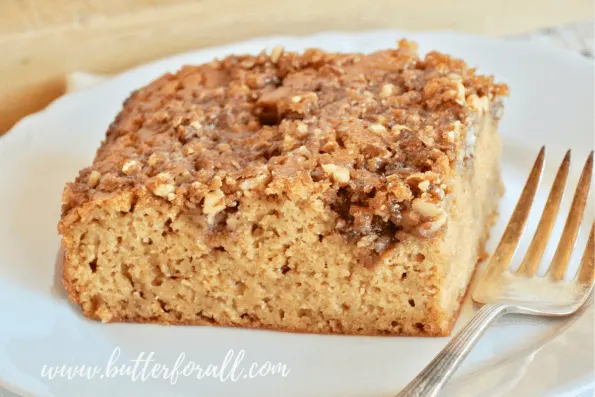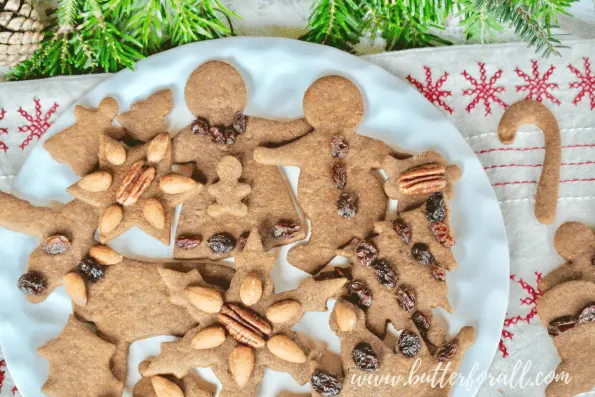 Want To Learn Everything About Sourdough?
Start with this free guide:
Demystifying Sourdough – Everything You've Ever Wanted To Know About Sourdough Starter – Why It's Better For You – And How To Start One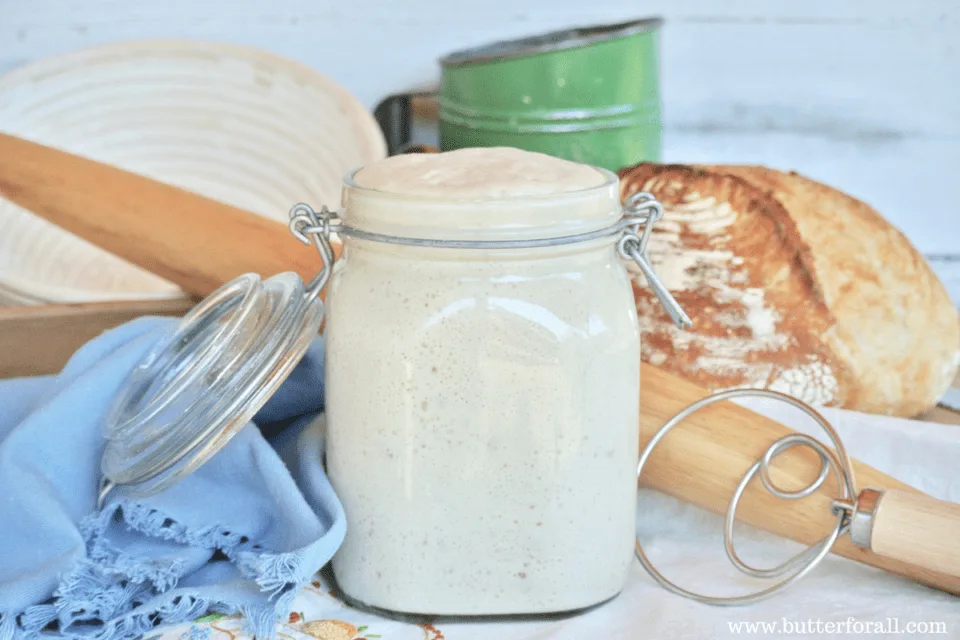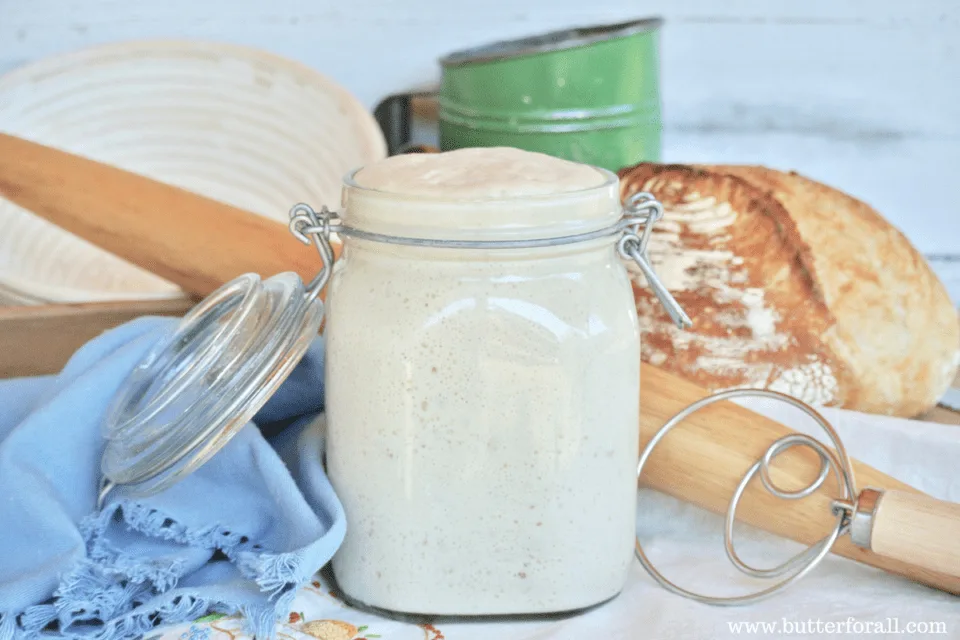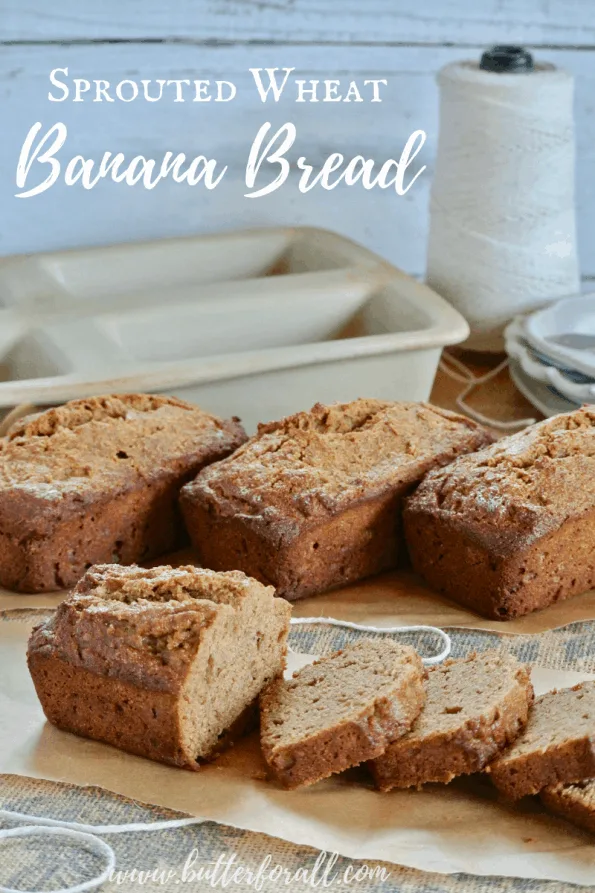 ❤︎
This recipe is dedicated in love to Henry Wayne Keeton
Born Still on May 18th, 2019
❤︎