I may receive commission if you purchase through links in this post.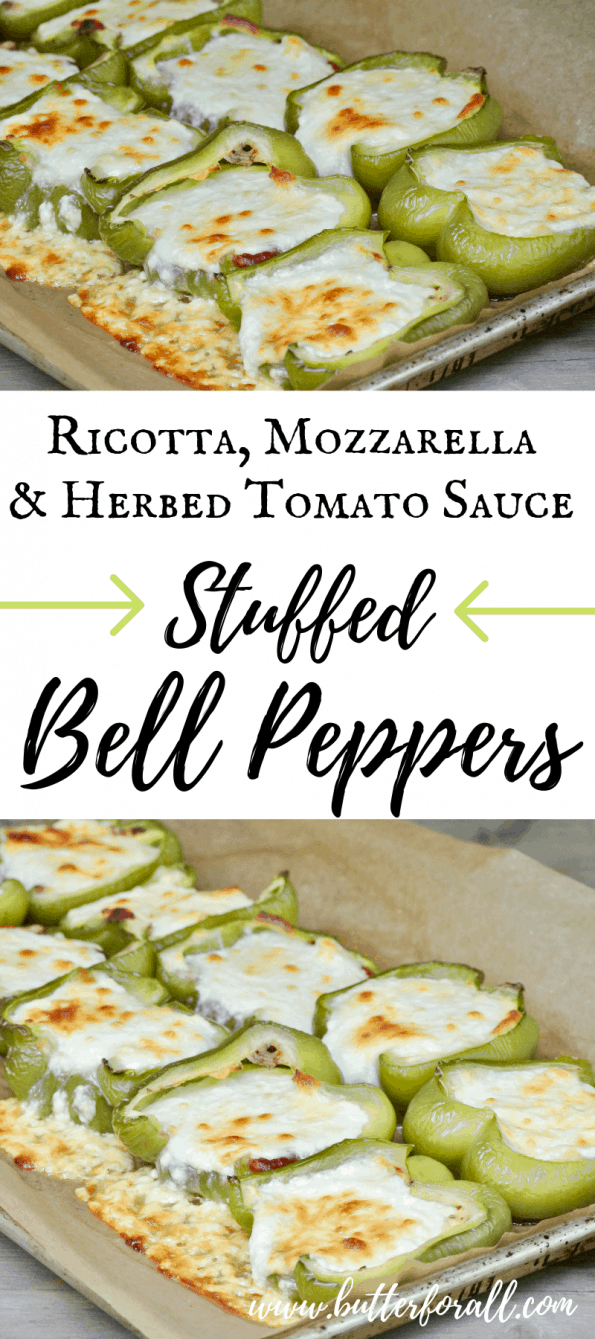 Think of these cheesy stuffed bell peppers as an Italian version of a Chile Relleno.
They are filled with sweet and salty cheese, spicy herby tomato sauce, and then baked to melty perfection. These stuffed peppers are easy to assemble with minimal ingredients and bake up in under an hour!
They have been an easy way for our family to enjoy all the beautiful fresh peppers coming out of our local farms right now. Any color of fresh pepper will work!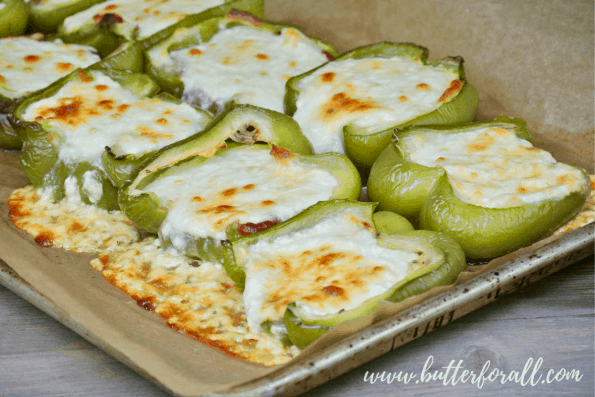 Ricotta is a favorite cheese of mine and I'm always looking for new vessels to hold the sweet creamy goodness without resorting to pasta. This preparation is happily low-carb and Keto friendly (save the carbs for sourdough!).
Make fresh ricotta at home using this recipe – How To Make Homemade Ricotta Cheese
Make fresh farmer's cheese using this recipe – How To Make Farmer's Cheese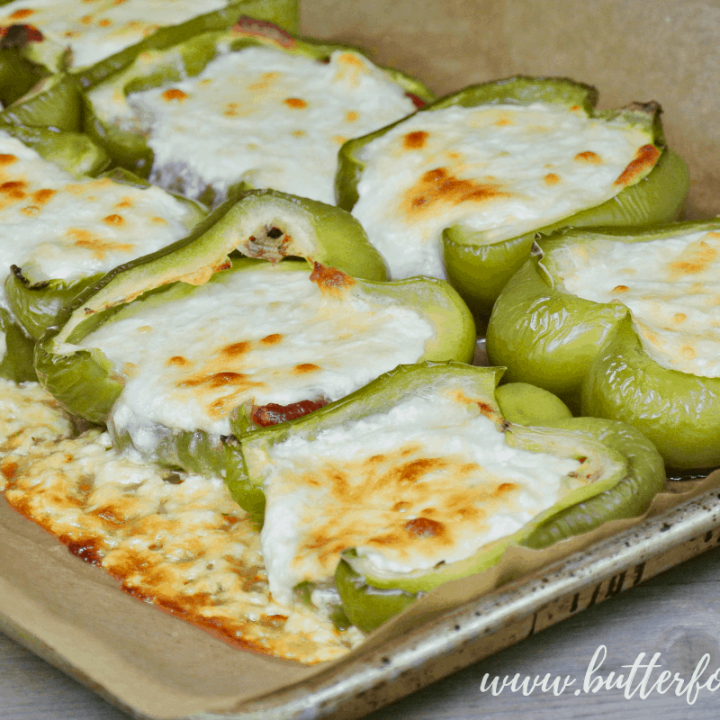 Ricotta, Mozzarella and Herbed Tomato Sauce Stuffed Bell Peppers
Total Time:
1 hour
25 minutes
Bell peppers make the perfect vessel for holding rich sweet ricotta and melty mozzarella!
Ingredients
5 Large Bell peppers
24 Ounces Ricotta Cheese
4 Ounces Mozzarella
Tomato Sauce
1 1/2 Cup Tomato Sauce
1 Tablespoon Dried Basil
1 Tablespoon Dried Oregano
1 Tablespoon Minced Garlic
1 Teaspoon Chili Flakes
Instructions
Combine the tomato sauce ingredients in a small saucepan and simmer, stirring often, over low heat until reduced into a thick sauce.
Preheat your oven to 350°.
Cut the bell peppers in half lenghthwise and remove the stem, seeds and any membrane.
Line a sheet pan with parchment paper and arrange the peppers on the pan, cut side up.
Divide the herbed tomato sauce evenly between the 10 pepper halves.
Add 2 ounces of ricotta to each pepper half.
Mix the grated mozzarella with the remaining ricotta and divide the mixture evenly over each pepper. Gently push the cheeses into the crevices of the peppers.
Bake the peppers for 45-55 minutes. Drain off any liquid from the peppers before serving.
Notes
These peppers reheat really well and are even better after being warmed in the oven again. This dish would be great prepared in advance of a party and then reheated at time of service!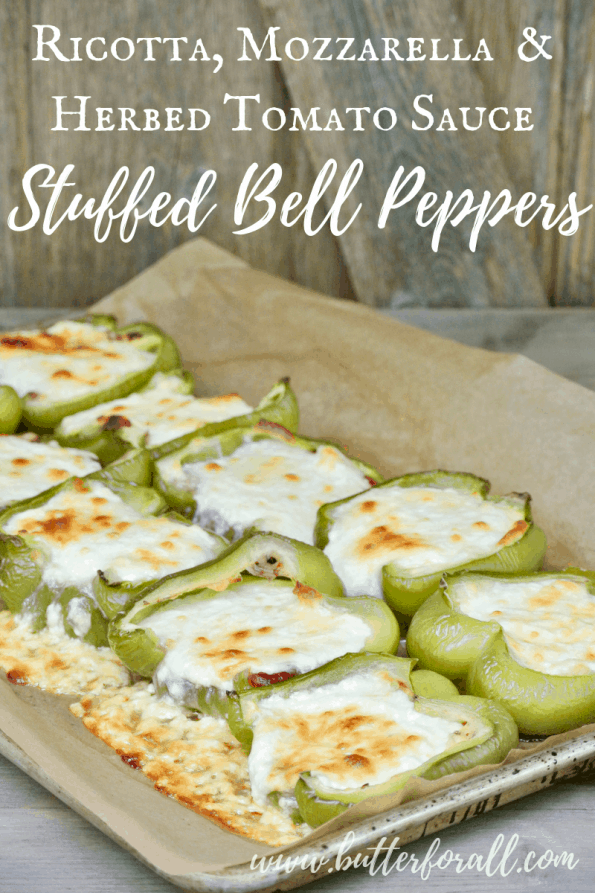 Want to learn everything about sourdough? Well, I have the free guide for you!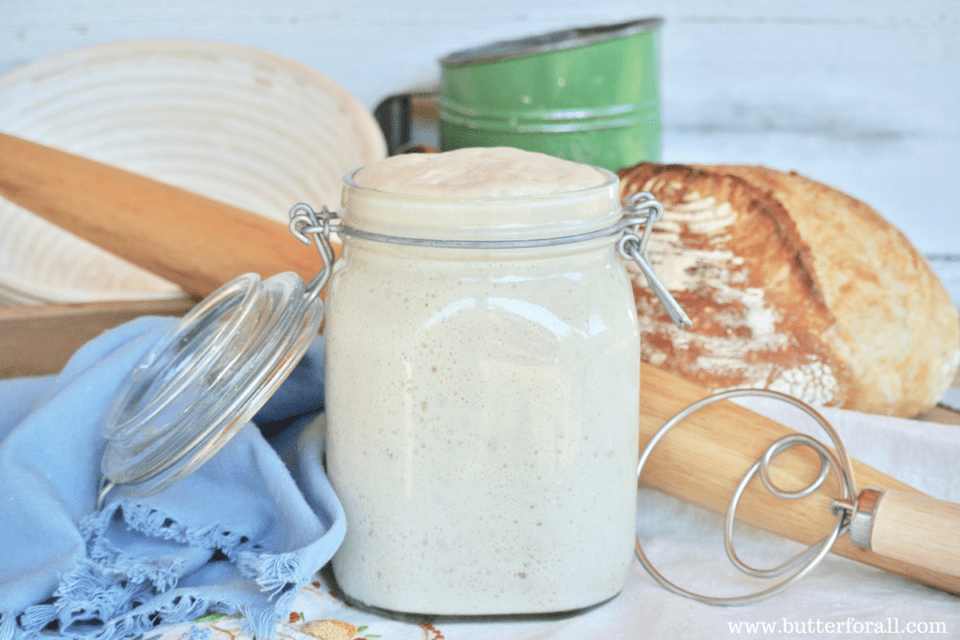 Demystifying Sourdough – Everything You've Ever Wanted To Know About Sourdough Starter – Why It's Better For You – And How To Start One