I may receive commission if you purchase through links in this post.
Sour cream is one of those ingredients that makes just about anything taste better.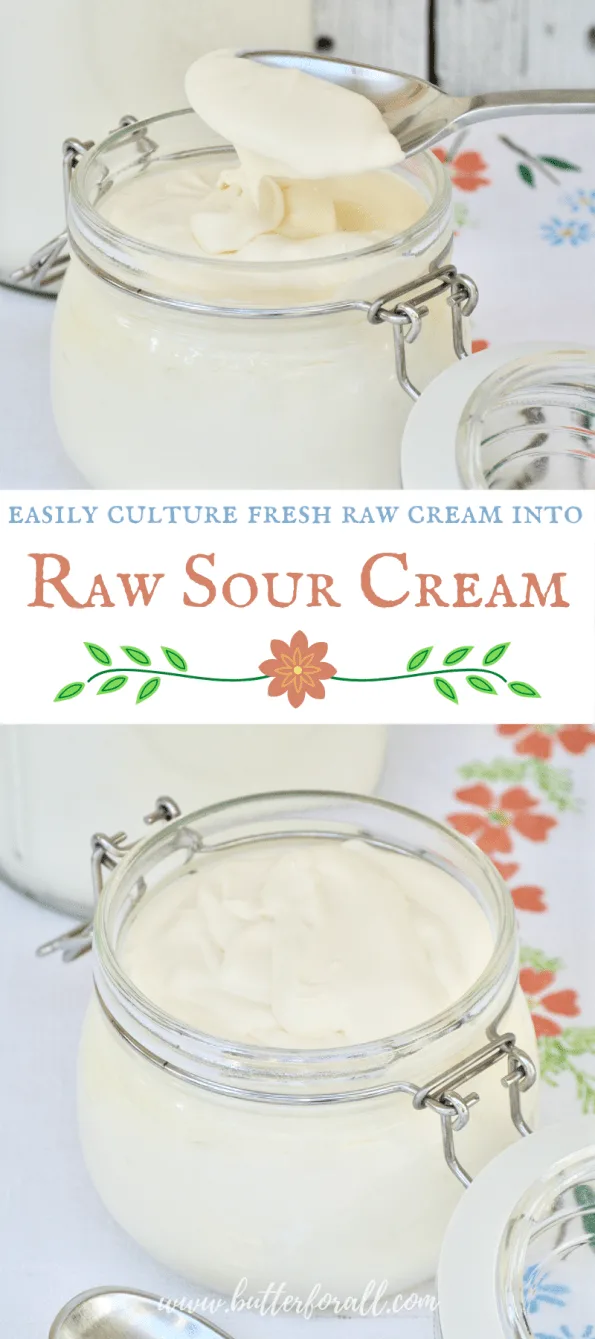 It's right up there with butter in my opinion, especially when it's fresh raw cream that has been cultured to boost probiotics and flavor!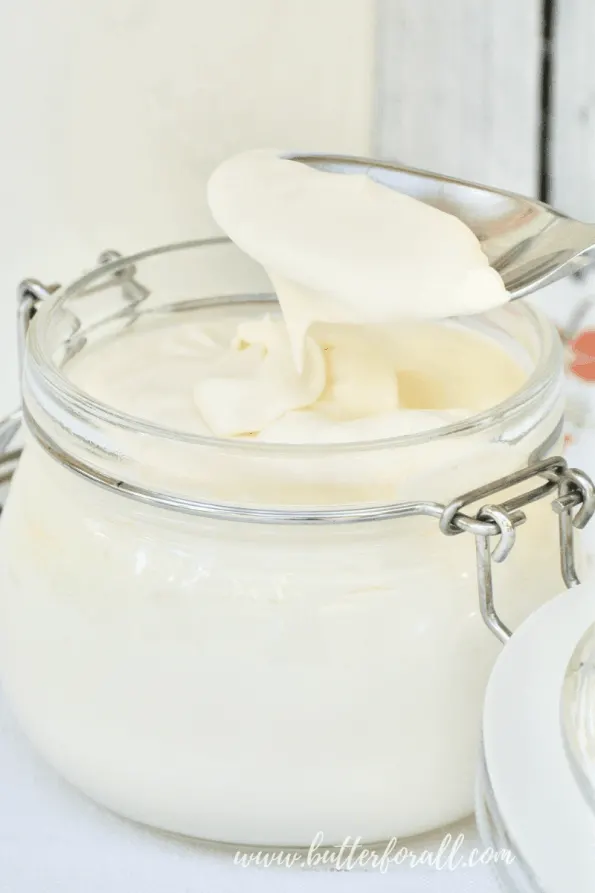 Sour cream is an essential ingredient in so many recipes. This easy technique will transform your raw cream into a thick raw sour cream perfect for use in all of your favorites!
Some of our favorite ways to use sour cream include:
Salad Dressings
There are so many great salad dressings out there. This Homemade Blue Cheese Dressing from Grow Forage Cook Ferment is delicious.
Or try my Homemade Extra Creamy Ranch and the always popular Creamy Garlic Dill Dressing.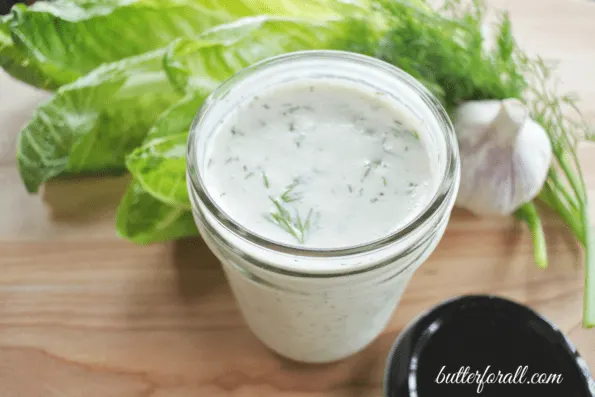 Potato Salad
Sour cream and mayonnaise, baby! That's the ultimate combo for making the best potato salad.
Try this Russian Probiotic Potato Salad from Traditional Cooking School or mix up your own.
Toppings
Things like tortilla soup and latkes just wouldn't be the same without the tangy creaminess of real sour cream!
Try my Nourishing Tortilla Soup for an incredibly satisfying soup experience!
Ashley from Adamant Kitchen has a lovely Zucchini Latkes recipe. Or try my Sourdough Potato Pancakes or even my low-carb version made from Spaghetti Squash!
Baked Goods
Sour cream lends itself exceptionally well to baked goods. It provides a pleasant flavor and keeps muffins, cakes, and biscuits nice and moist.
Try my friend Devon's Blueberry Sour Cream Muffins or my own Sour Cream Strawberry Shortcakes!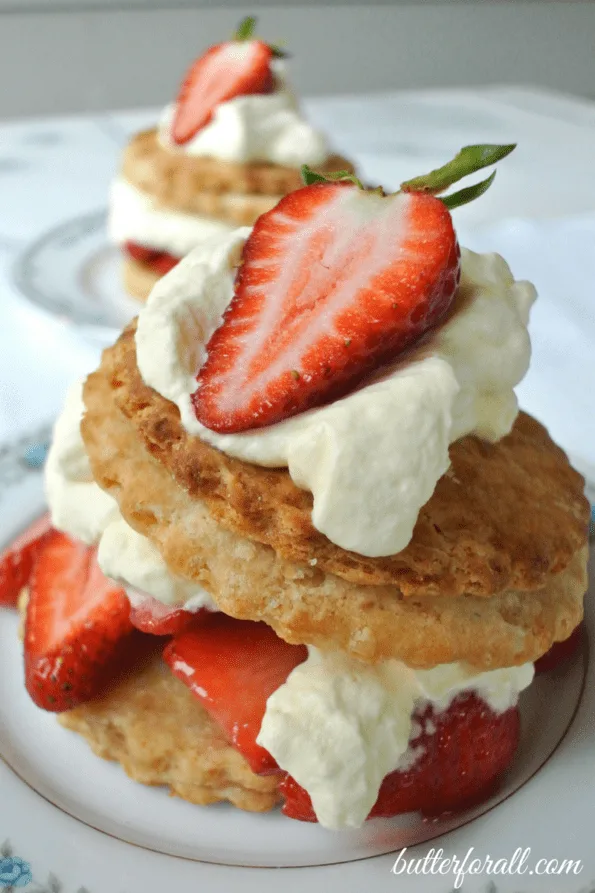 Sour cream has so many possibilities!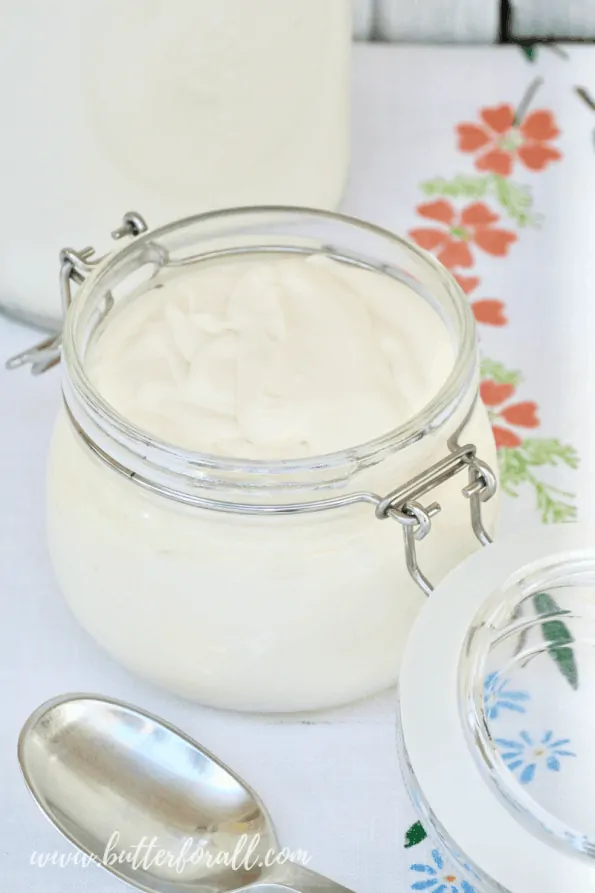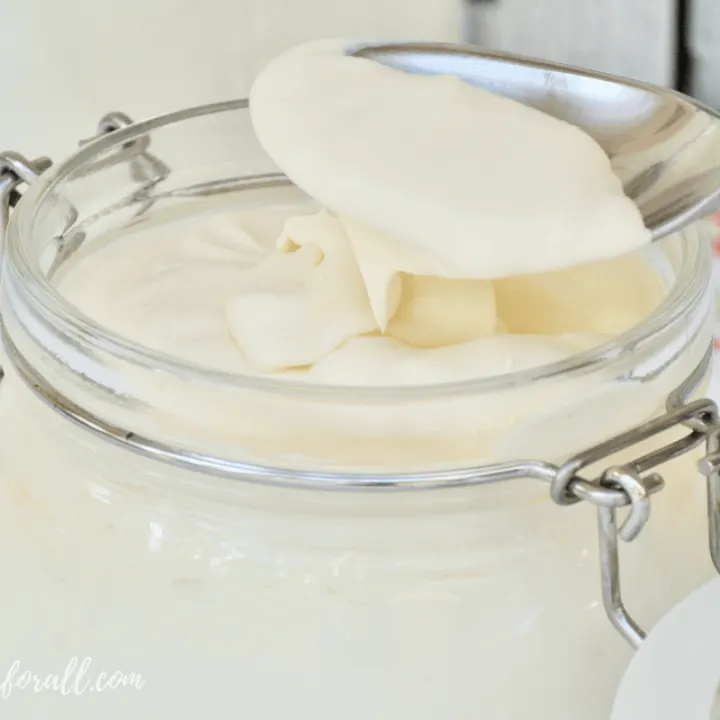 Raw Sour Cream
Total Time:
1 day
5 minutes
This easy technique uses fresh raw cream and raw yogurt culture to make the most amazing sour cream you will ever taste!
Instructions
Place the raw cream in a clean quart-sized jar.
Set the jar in a pan filled with warm water and heat the cream slowly over low heat.
Once the cream is warmed to around 100°F, turn off the heat and whisk in the yogurt.
Place a lid on the cream and let it stay in the warm water until it comes to room temperature.
Remove the jar from the water bath and leave it on the counter overnight.
The next morning refrigerate the cream until completely chilled.
Some separation is normal, especially if your cream is not very thick. If you see separation do not stir the cream, instead scoop off the thickened sour cream into a clean jar, stopping at the line where separation occurs. What is left below will be a creamy yogurt perfect for eating plain or making smoothies.