I may receive commission if you purchase through links in this post.
The sour cream pastry is what makes this recipe different from the millions of other strawberry shortcakes recipes out there.
I think shortcake is divine – it's such a simple and refreshing summer dessert. And, you know me. I can't help but play around with recipes. Even my own!
One of my very own mottos is:
I've never met a recipe I didn't want to change!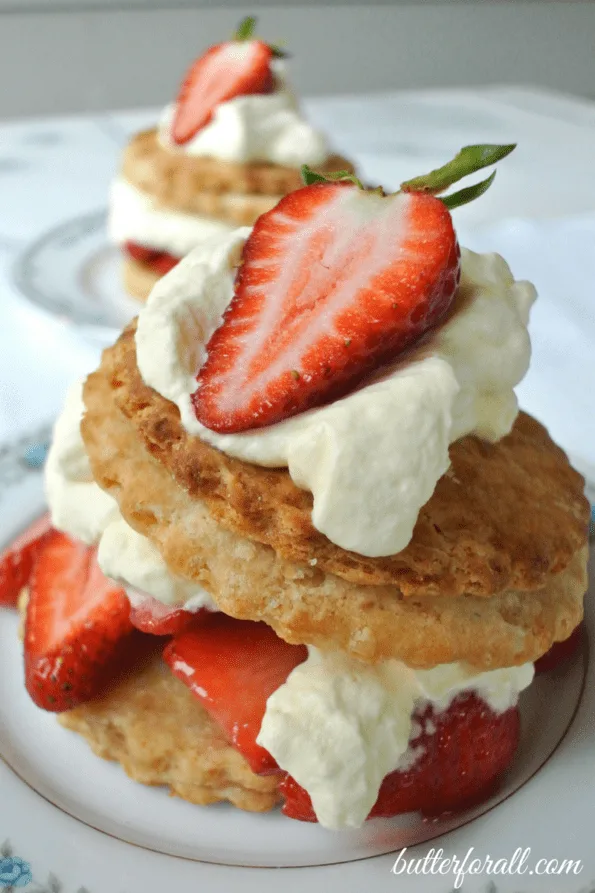 So I went ahead and started playing around with my quick Coconut Oil Drop Biscuit recipe to see if I could come up with a really fine shortcake. It didn't take long to develop when I started adding extra butter and sour cream. So I present you with a new recipe for an old favorite. I hope you enjoy them as much as we do!
Preparing the Shortcakes
Recipe yields 6 large shortcakes.
1 1/2 cups organic all-purpose flour
1 tablespoon baking powder (aluminum free is best!)
1 teaspoon salt
2 tablespoons coconut sugar
8 tablespoons cold unsalted organic butter
3/4 cup organic sour cream
Preheat your oven to 400°F.
Combine all the dry ingredients in your food processor or a large bowl. Process until thoroughly combined. Add the butter and process again until the butter is about the size of peas. Add the sour cream and pulse just until a dough forms.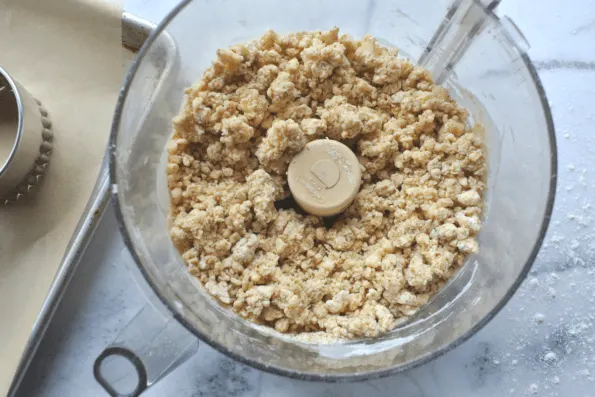 On a floured surface shape the dough into a rectangle by gently pressing it together. Do not overwork the dough.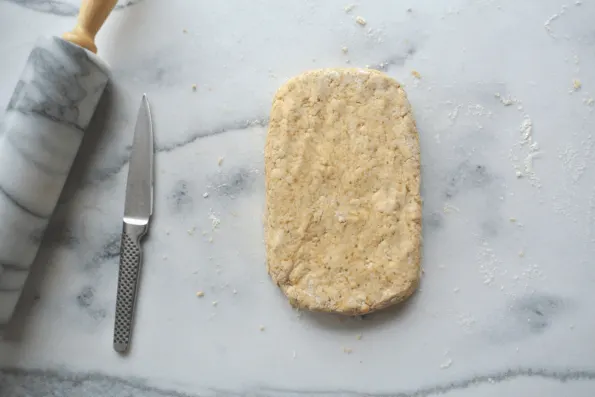 Using just enough flour so the dough won't stick, roll it out into a large rectangle about 1/4 inch thick.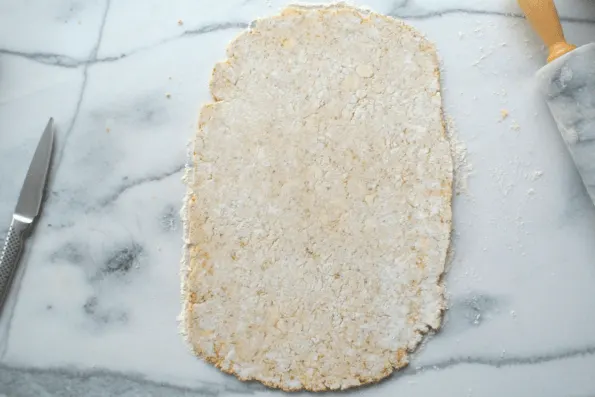 Cut the dough in half and fold it over onto itself and roll it gently together.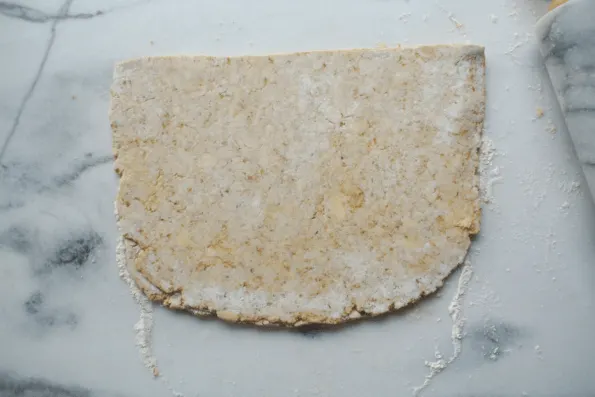 Using a biscuit cutter cut out six medium shortcakes and place them on a baking sheet covered with parchment paper.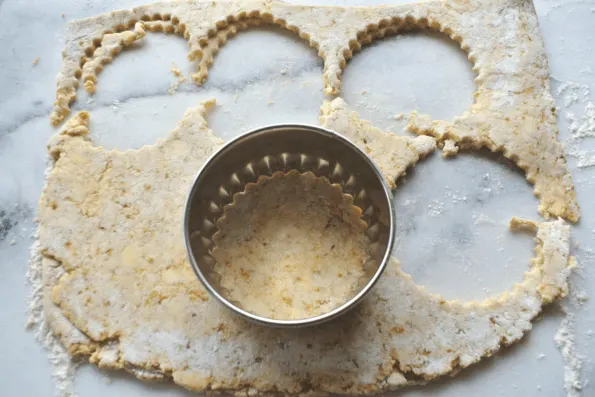 Gather the scraps and follow the same steps to cut six more double-layer shortcakes. Lay these layers on top of the first, creating a total of six 4-layer shortcakes.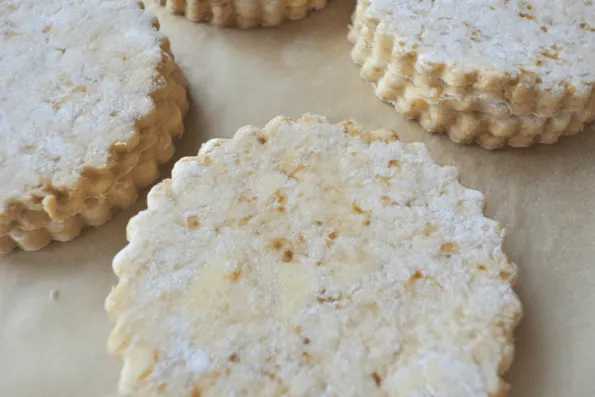 Bake the shortcakes for 17 minutes. Cool them completely on a cooling rack.
Making the Filling for Six Shortcakes
3 cups sliced fresh strawberries (or 1/2 cup per shortcake)
1 tablespoon raw honey
2 cups heavy cream (or 1/3 cup per shortcake)
1 teaspoon vanilla
1 teaspoon maple syrup
Mix the sliced strawberries and honey together in a bowl and set it aside.
Whip the cream with the vanilla and maple syrup until soft peaks form.
Assembling the Shortcakes
Gently split the shortcakes with a butter knife. Scoop the strawberry-honey mixture onto the bottom half. Add a large dollop of whipped cream. Add the top half of the shortcake. Add another smaller dollop of whipped cream and a berry for the garnish. Decadent!