I may receive commission if you purchase through links in this post.
If you want to know how to make beef liver taste like an amazing delicacy, keep reading.
Beef liver has a fairly strong flavor that is not appreciated by many modern humans, but it happens to be one of the most nutrient-dense foods you can eat. Our ancestors, in almost every culture around the world, favored the organ meats from a variety of different animals. They inherently knew that the organ meats were full of powerful nutrition that would help keep them strong both physically and mentally.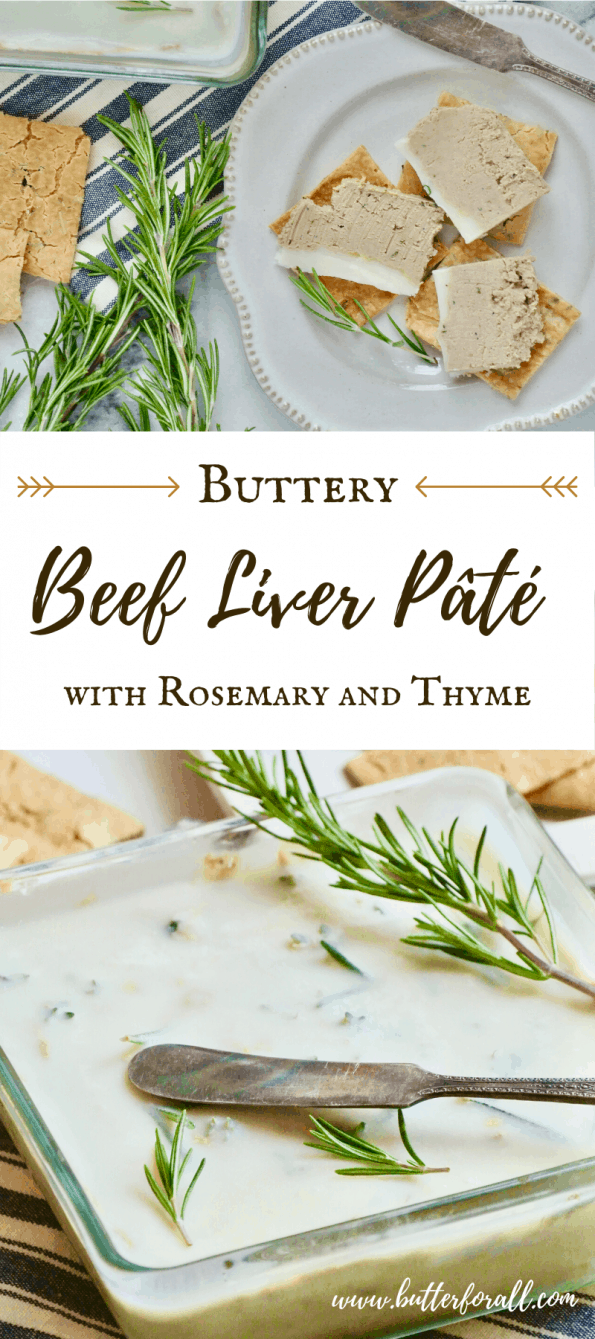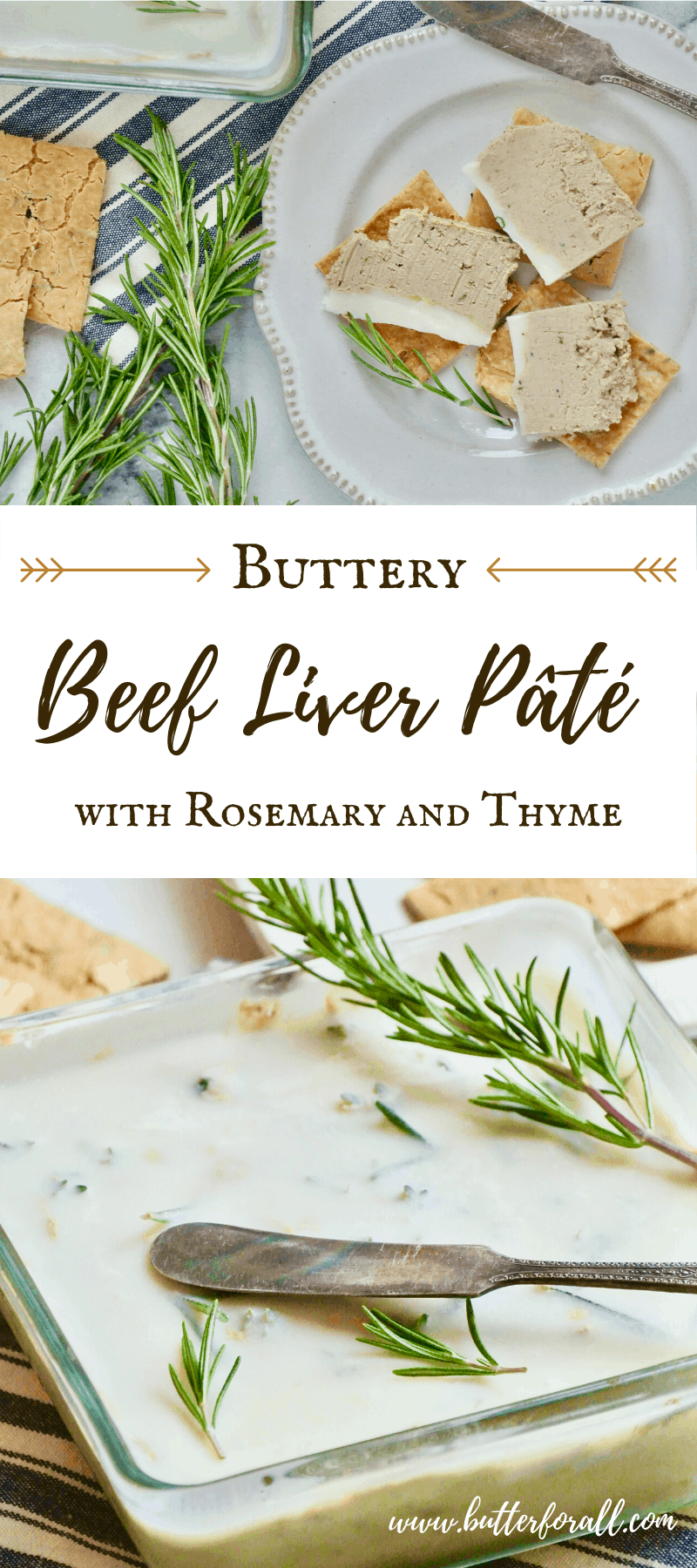 Pairing pastured beef liver with lots of organic grass-fed butter gives us one of the most delicious, healthy, and satisfying foods we can eat: pâté.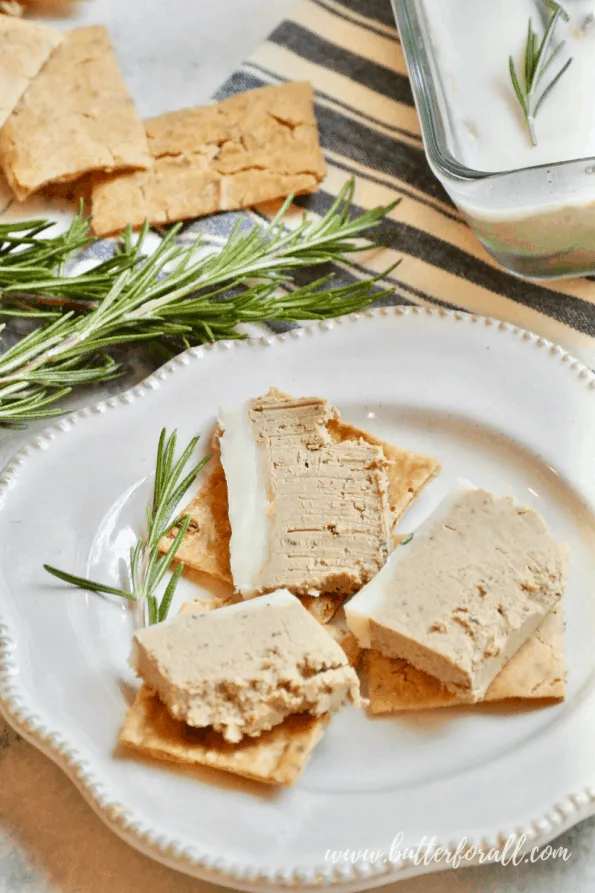 Rich with fat-soluble vitamins, pâté is an excellent choice for anyone looking to improve their health. It is especially wonderful for women who wish to become pregnant, small children who have rapidly growing brains, and the elderly who need plenty of traditional fats and cholesterol in their diets.
Did that last line throw you for a loop? If it did then you should read about the Myths and Truths about Cholesterol.
Not only is pâté one of the easiest and healthiest ways to eat liver, it is in my opinion the best way. That probably has something to do with the fact that it can, and should, be eaten on sourdough crackers.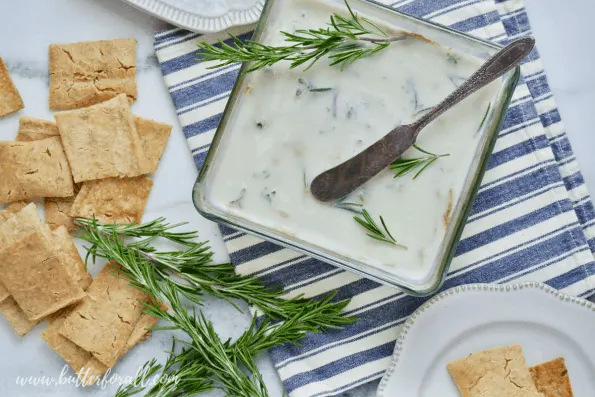 Liver — A Quality Source for Essential Nutrients!
Liver is a great way to get a very complex assortment of nutrients like fat-soluble vitamins A and D, minerals, antioxidants, essential fatty acids, and cholesterol.
When you pair liver with butter you are getting even more nourishment bite for bite!
Why are fats so important? Find out with this incredible resource written by Sally Fallon Morell, President of the Weston A. Price Foundation.
Nourishing Fats: Why We Need Animal Fats for Health and Happiness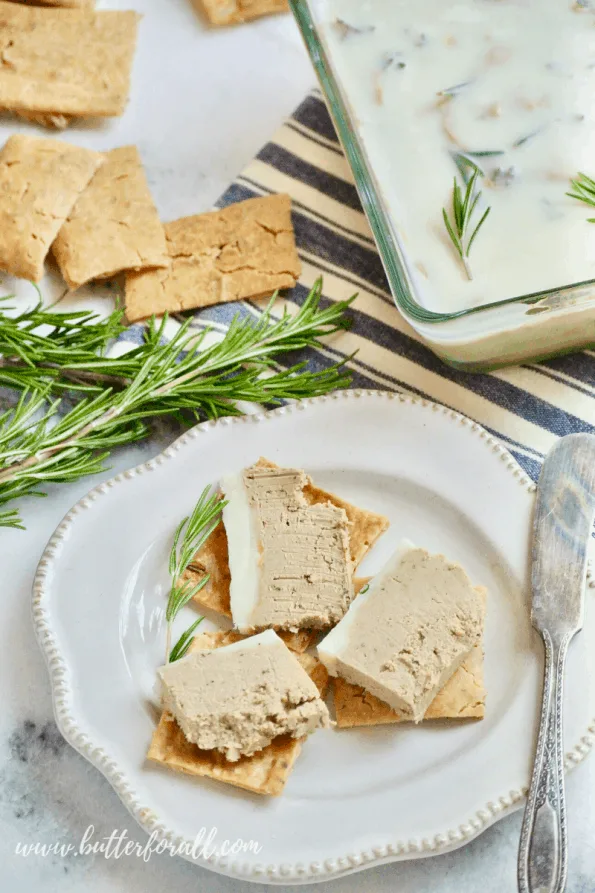 Here Are Some Other Delicious Recipes That Feature Liver and Butter in the Form of a Smooth Spreadable Pâté.
Cranberry Apple Duck Liver Pâté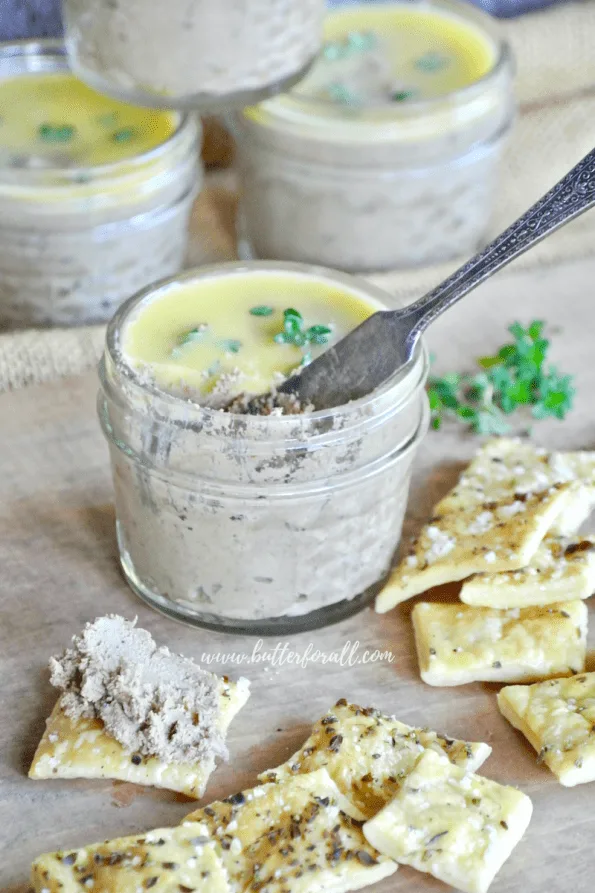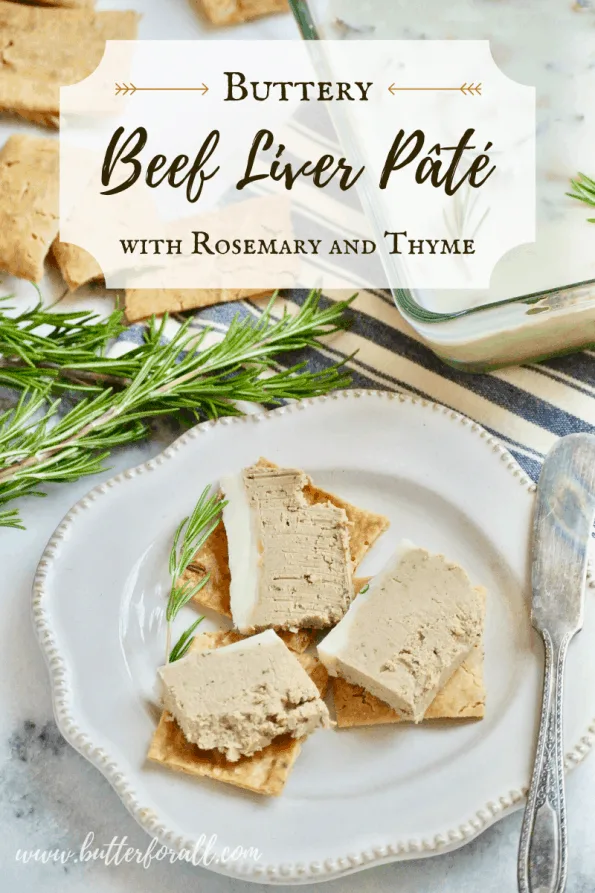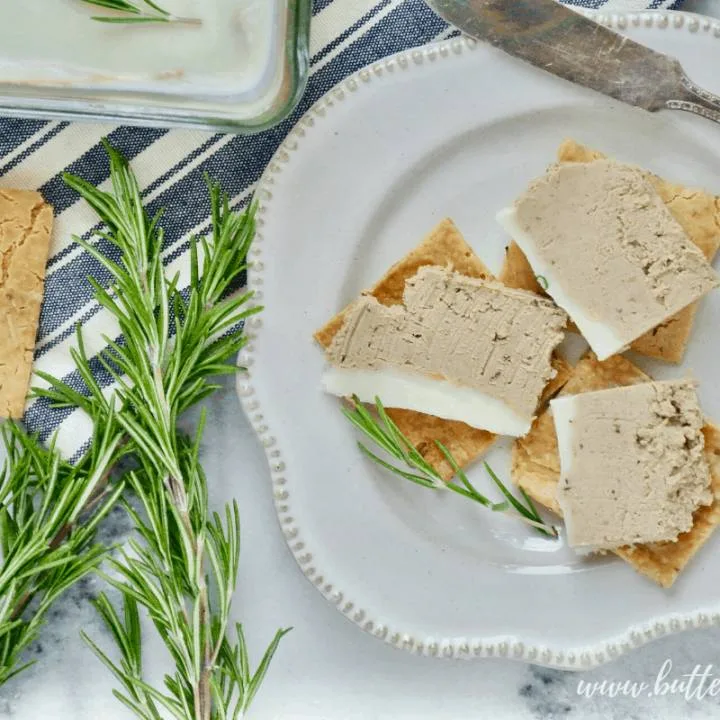 Buttery Beef Liver Pâté With Rosemary and Thyme
Yield: 24

Prep Time: 15 minutes

Cook Time: 30 minutes

Total Time: 45 minutes

This smooth and creamy beef liver pâté is flavored with fresh rosemary, thyme, shallots, and cognac. The addition of lots of pastured butter makes it mild and rich. This delicious pâté is the perfect way to start a sophisticated meal and makes a lovely accompaniment to cheese and charcuterie.
Ingredients
1 pound pastured beef liver
1 cup tallow (suet, lard, or lamb or duck fat can be substituted)
2 large shallots
3 cloves fresh garlic
2 tablespoons fresh rosemary
2 tablespoons fresh thyme
1/4 cup cognac (organic wine, bone broth, or vegetable stock can be substituted)
1 cup pastured butter
Instructions
Slice the beef liver into five to eight thin slices.
Add the tallow to a large frying pan and melt it over low heat.
Dice the shallots and add them to the tallow. Raise the temperature to medium-low and cook the shallots slowly.
Dice the garlic and add it to the pan. Stir this mixture often as you prepare the herbs.
Mince the fresh herbs and add them to the pan with the shallots and garlic. Cook these four ingredients together just until the shallots start to caramelize.
Using a small wire strainer and small bowl, pour off as much fat as possible and reserve it for sealing the pâté later.
Return the pan to the heat and increase the temperature to medium-high. Add the sliced liver to the pan, salt and pepper each piece, and sauté for 1 to 2 minutes per side.
Deglaze the pan with the cognac and cook until most of the alcohol has evaporated.
Remove the contents of the pan to a dish and cool it to room temperature.
Remove the butter from the refrigerator and slice it into 16 1-tablespoon portions.
Put the cooled liver mixture in the food processor and pulse it until finely minced.
Add the butter one to two chunks at a time with the food processor running. Once the butter is incorporated the pâté should be fairly smooth. If not, continue to purée, but only slightly. Too much agitation can break the pâté causing the butter to separate. Taste the pâté and add additional salt as needed.
Spoon the pâté into little jars or other ceramic or glass containers. Smooth the top with the back of the spoon.
Ladle the melted herb-infused tallow over each jar, creating a seal. Sprinkle the tops with a few sprigs of rosemary and thyme.
Cover the containers with airtight lids and store them in the refrigerator for up to 1 week or in the freezer for up to 3 months.