I may receive commission if you purchase through links in this post.
You are going to see a lot of new recipes featuring this rich and creamy coconut yogurt.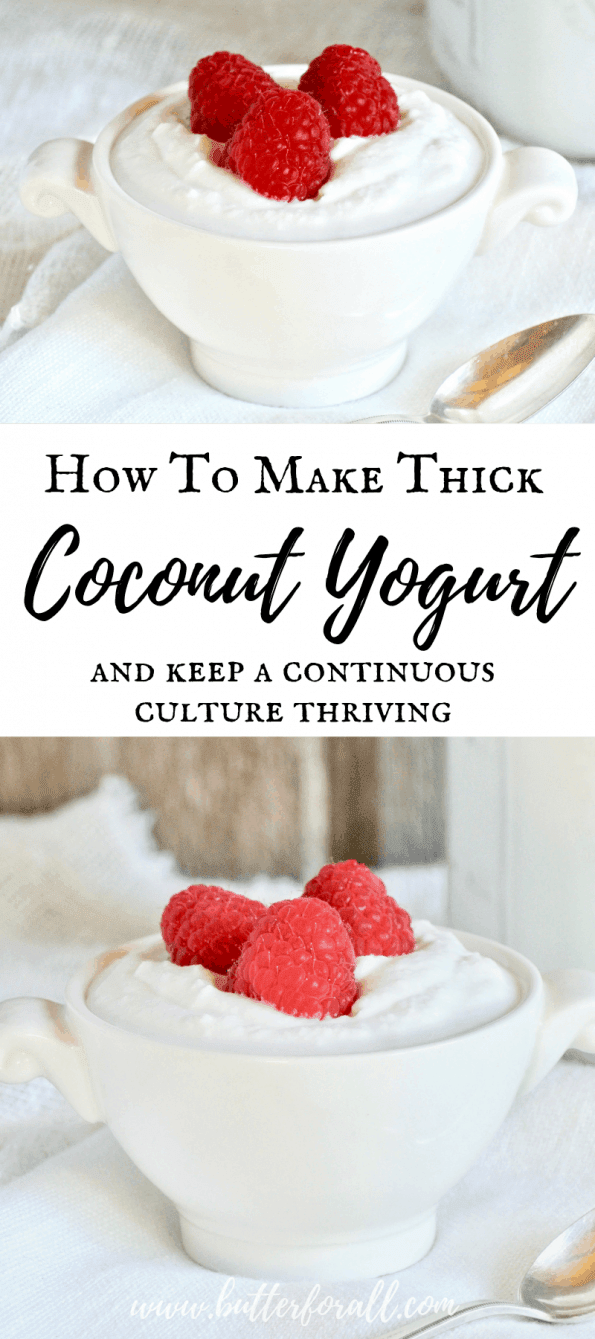 I just can't seem to get enough of this tangy, thick, fermented coconut yogurt. It is full of healthy satiating fats and great gut-friendly probiotics, plus it is completely dairy free! I love my raw cow's milk yogurt but having a second creamy fermented yogurt is a lot of fun to work into new and exciting recipes. It's also extremely easy to keep a continuous culture going so you will always have coconut yogurt on hand.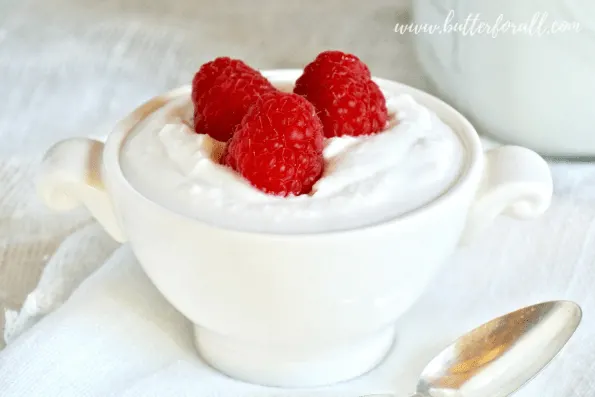 Making Coconut Yogurt With Capsule Probiotics
I've tried the capsulated probiotic method for making coconut yogurt and never had great success. The yogurt was always runny and never got the effervescence of the store-bought coconut yogurts.
So inevitably I was buying the expensive, tangy, beautiful little glass jars of sparkly cultured coconut yogurt from the health food store.
and then it hit me…
I decided to try using the store-bought coconut yogurt as a starter. I have had great success using store-bought yogurt to culture raw milk so why not coconut milk!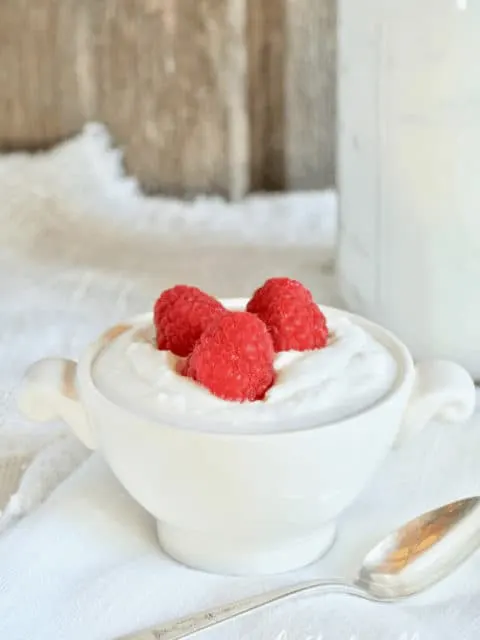 Using and Maintaining a Strong Culture
I chose my favorite brand of coconut yogurt (the one with the greatest fermented fizz) and added 2 tablespoons to 2 cans of organic guar gum-free coconut milk. I mixed it well and let it ferment overnight on the counter with a loosely fitted lid. The next morning I stirred the cultured coconut milk until it was smooth and placed it in the refrigerator where it continued to ferment and thicken. After about 24 hours the yogurt has visible bubbles and had the pleasing effervescence that I was looking for!
I ate that jar of coconut yogurt pretty quickly over the next few days. Before I had eaten it all, I started a new batch the same way I had started the original. The next batch fermented just as well as the first and so did the next few batches after that one. I have no idea how long the continuous starter will last but if it ever fails or wanes in effectiveness I will update you on when and why (if I know).
Try These Recipes That Use Coconut Yogurt
Creamy Coconut Cauliflower Curry Soup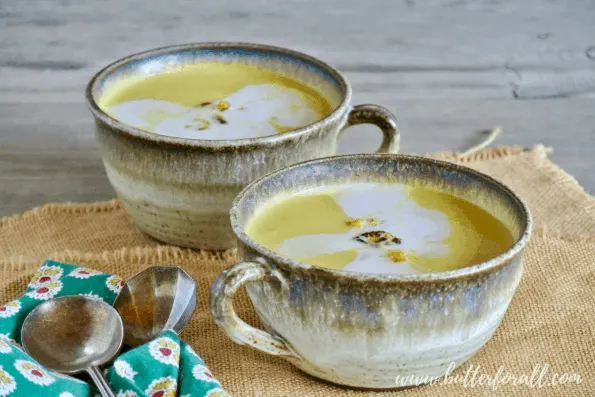 Probiotic Coconut Mango Lassi Popsicles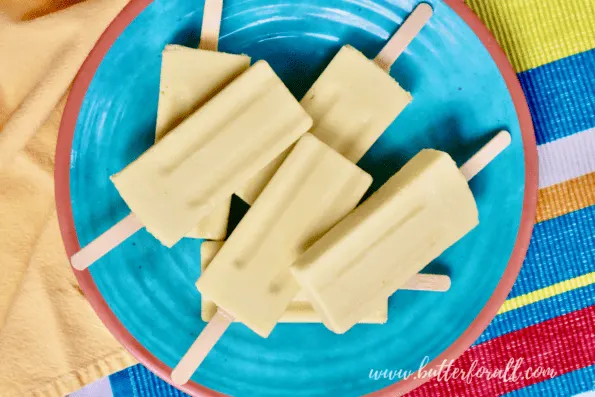 Thick Coconut Yogurt
Total Time:
2 days
5 minutes
This super culture will be the mother to many batches of thick, creamy, healthy, probiotic coconut yogurt.
Ingredients
2 cans (13.5 ounces each) organic coconut milk (guar gum free)
2 tablespoons coconut yogurt (either store bought or prevous batch)
Instructions
Mix the coconut milk and coconut yogurt in a quart-sized jar.
Add a loose-fitting lid and ferment at room temperature overnight.
Stir the yogurt well and refrigerate the jar for at least 24 hours.
Eat the yogurt in smoothies, with fruit, as a topping or dressing, and more.
Remember to save 2 tablespoons to start your next batch!
Notes
There may be a tiny bit of separation at the bottom of the jar. This is normal and you can use the liquid portion in smoothies or just stir it back in.