I may receive commission if you purchase through links in this post.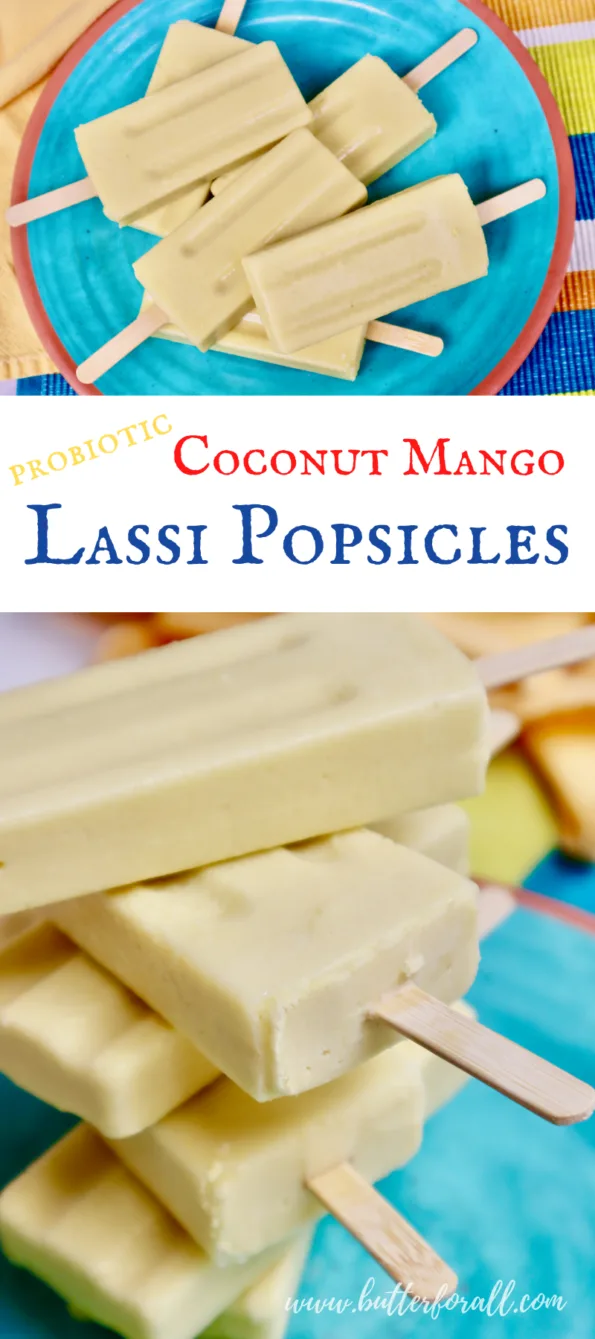 Popsicle season is officially here.
There will be long afternoons in the shade of the porch. There will be days at the river and lake. And there will be probiotic coconut mango lassi popsicles!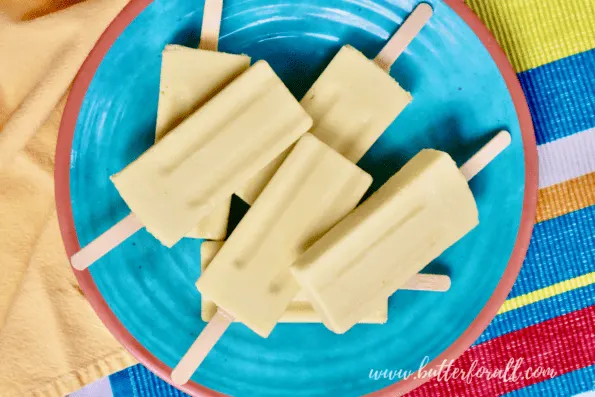 This new popsicle flavor will have everyone begging for another! Mango lassis are creamy, sweet, and tangy.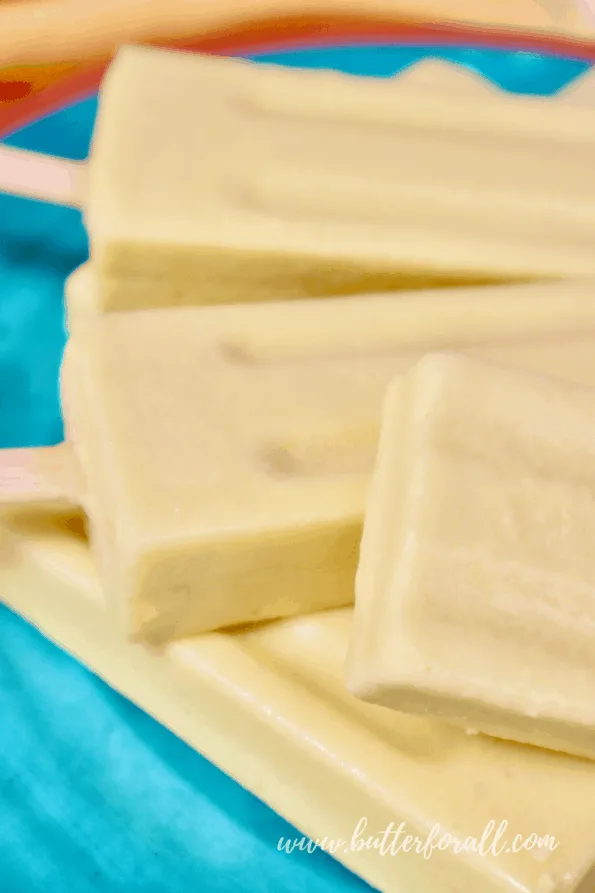 What Is a Lassi?
A lassi is a blended drink from the northern region of India made with dahi, a traditional fermented milk.
Dahi is a lacto-fermented yogurt made from raw cow, goat, or buffalo milk.
Traditional lassis come in many flavors, including mango, sweet, spiced, salty, and even cannabis!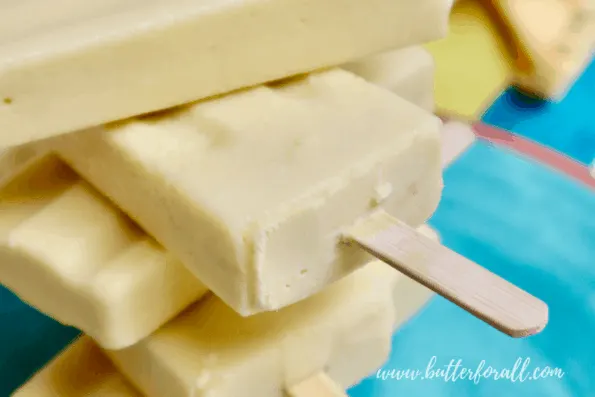 Can You Make a Lassi Dairy Free?
Yes! That is exactly what I have done in this recipe. Store-bought or homemade coconut yogurt replaces the traditional animal milk yogurt for a creamy, healthy, dairy-free treat.
Coconut yogurt also adds a delightful depth of flavor!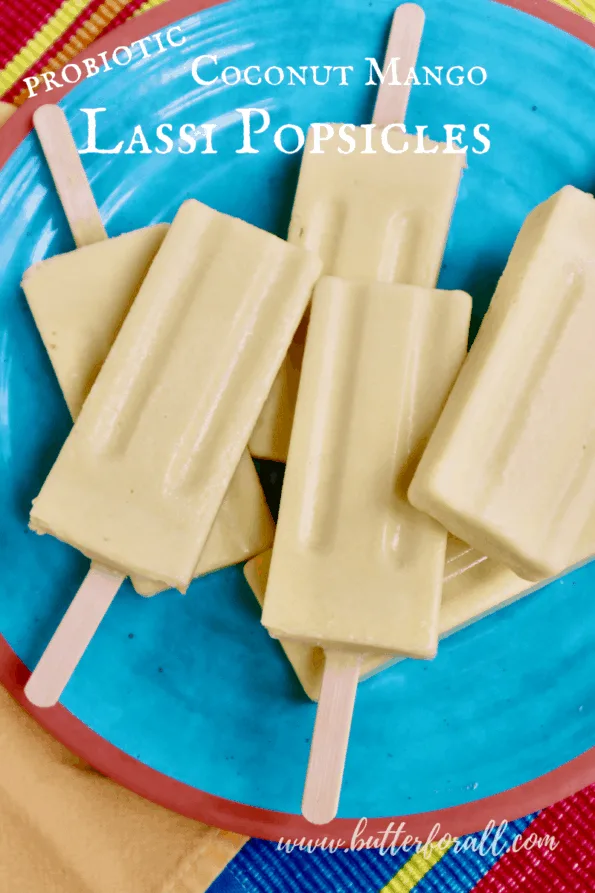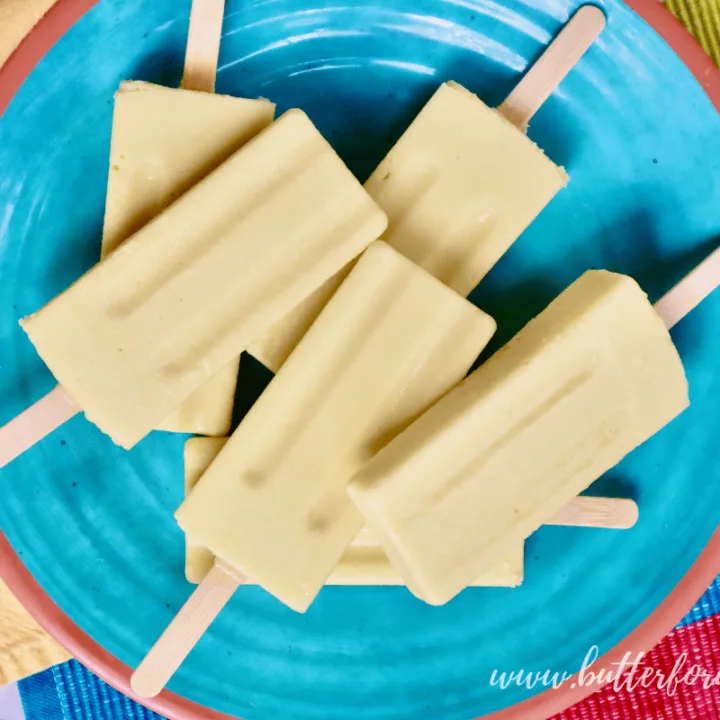 Probiotic Coconut Mango Lassi Popsicles
Total Time:
8 hours
5 minutes
The perfect summer treat! Mango Lassi Popsicles are made with three simple ingredients and are full of healthy fats and gut-friendly probiotics.
Ingredients
2 cups mango, fresh or frozen
1 tablespoon maple syrup or raw honey
Instructions
Combine all ingredients in a blender and blend until smooth. (If using frozen mango let it defrost first.)
Divide the blended lassi into popsicle molds and freeze solid.
Devour!
Recommended Products
As an Amazon Associate and member of other affiliate programs, I earn from qualifying purchases.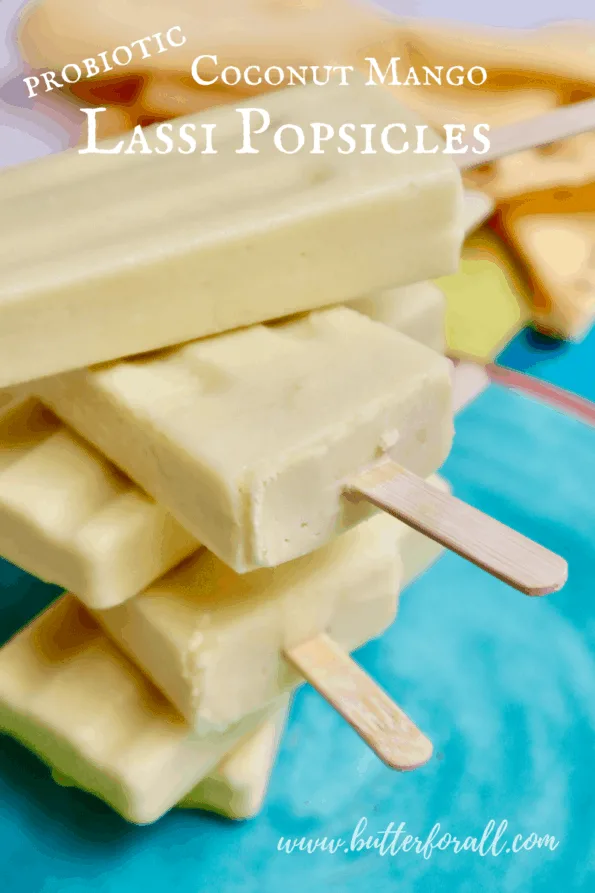 References: