I may receive commission if you purchase through links in this post.
Tart and jammy, this strawberry rhubarb pie recipe is an easy way to enjoy the bounty of summer.
Quite possibly one of the finest summertime flavor combinations is that of sweet, ripe strawberries and tangy, fresh rhubarb. This is one of the simplest fruit pies I have ever put together with absolutely stunning results.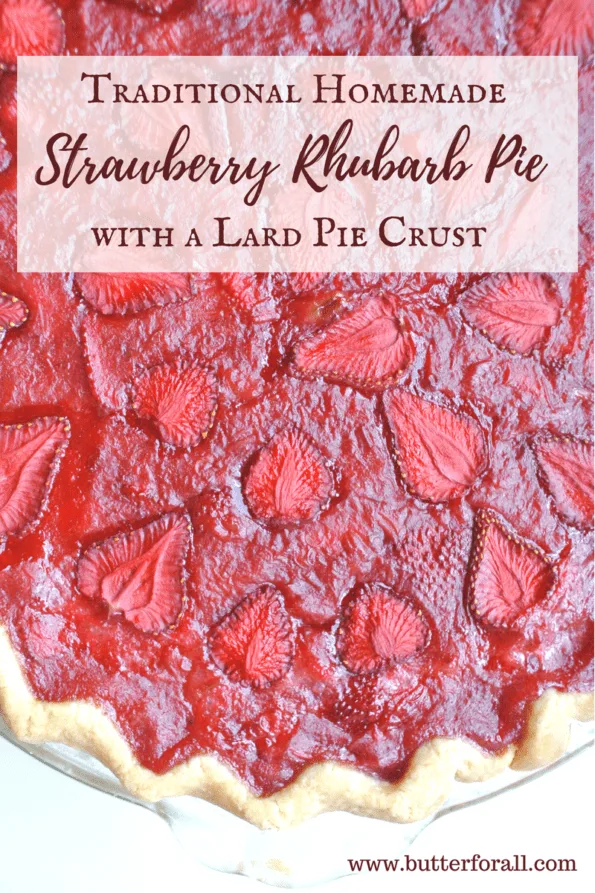 The filling is jammy and subtlety sweet with the classic tart, mouth puckering, wonderfulness of rhubarb.
If you live in an area where you can pick fresh strawberries from a local farm, I highly encourage you to do just that. It's a fun way to get out in the fresh air and have a healthy connection with your food. Not to mention you will probably pay less per pound than in the market.
I was inspired to make this pie when I visited a local u-pick farm with my family. They were also selling this gorgeous rhubarb!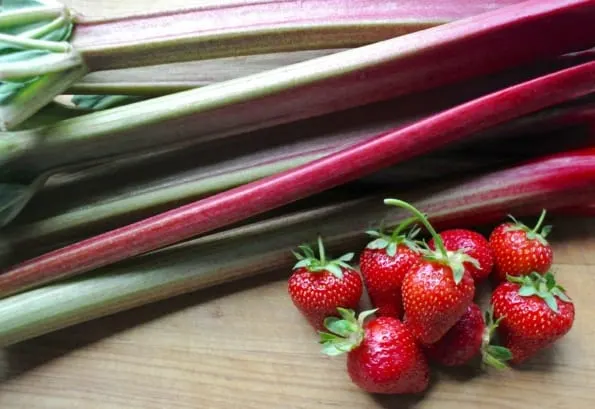 Leftover Strawberry Rhubarb Filling?
You may have a bit of filling left over. Use your leftover filling like you would jam, on toast, scones, or as a topping on ice cream.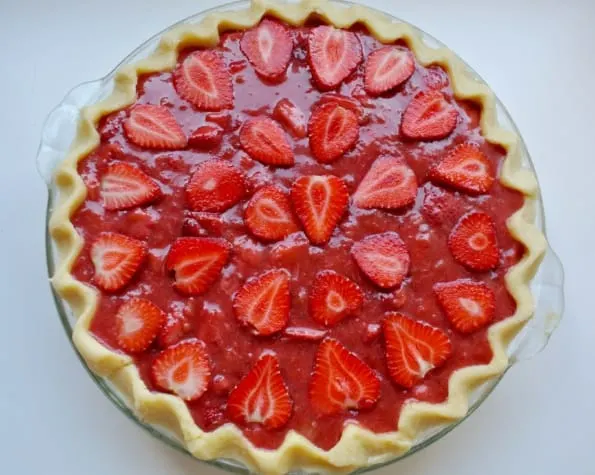 Tried-and-True Pie Crust Variations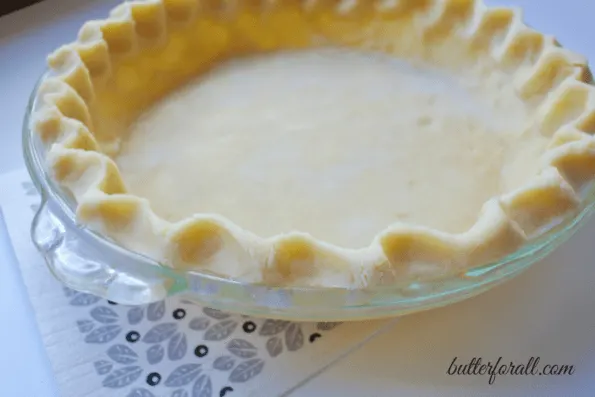 Sweet And Buttery Sourdough Pie Crust – Traditionally Fermented For A Nourished Diet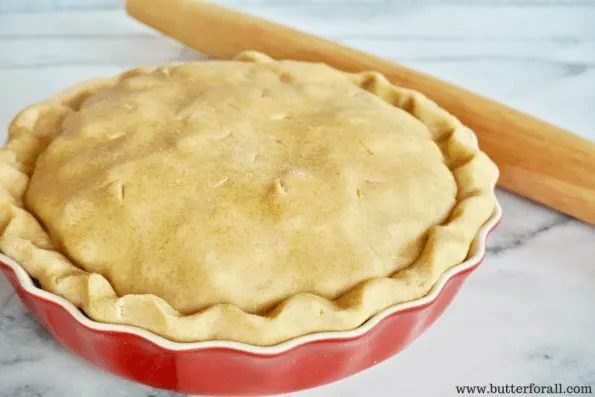 The Perfect Sprouted Whole Wheat Pastry Crust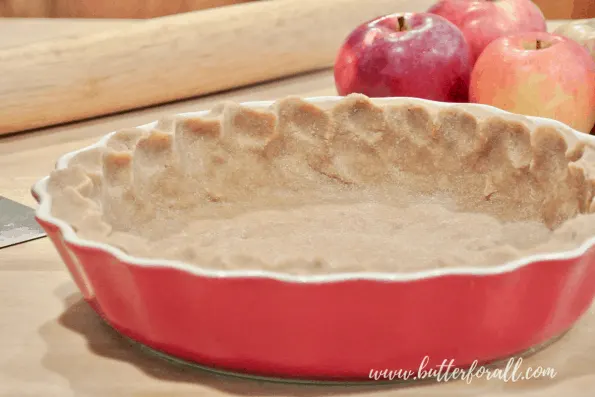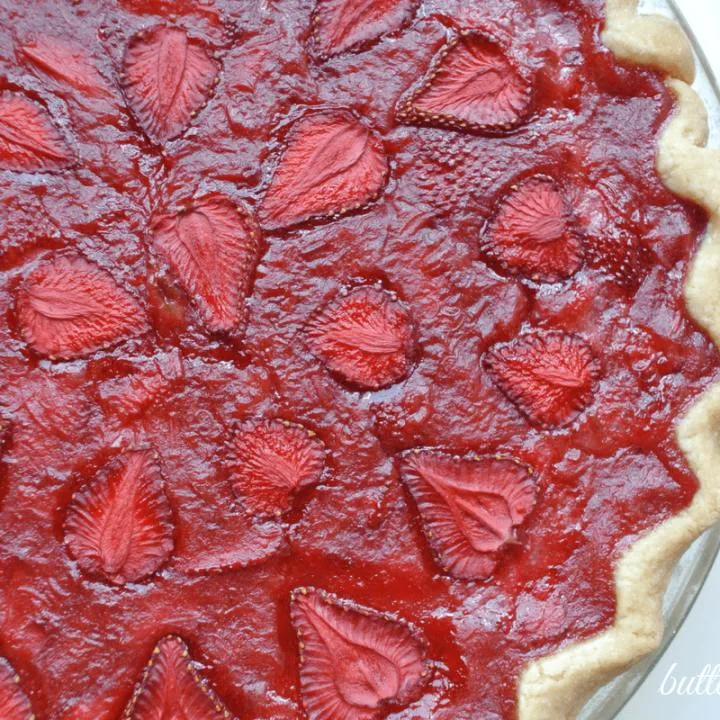 Traditional Strawberry Rhubarb Pie With Maple Whipped Cream
This is a traditional sweet, tart, and tangy strawberry rhubarb pie.
Ingredients
2 pounds fresh strawberries, reserve 8 berries uncut for the top of the pie
1 1/2 pounds fresh rhubarb
4 tablespoons butter
1/2 cup honey
1/2 cup maple syrup
6 tablespoons organic corn starch, plus 1-2 tablespoons of cold water to dissolve
1/2 teaspoon salt
For Maple Cream:
1 cup heavy cream
1 tablespoon maple syrup
1 teaspoon vanilla
Instructions
Prepare your pie dough according to the recipe and refrigerate until needed.
Gently wash, dry, de-stem, and cut your berries (either in half for small berries or quarters for larger berries). Wash and cut your rhubarb into 1/4-inch-thick slices. Discard any leaves or woody bottom stems.
Melt the butter in a large sauce pan over medium heat. Add the rhubarb and sauté for around 5 minutes or until the rhubarb is beginning to get tender. Add the cut berries, honey, and maple syrup, then continue cooking and gently stirring. Meanwhile, dissolve the cornstarch in 1 to 2 tablespoons of water; this mixture should be the consistency of glue. When the filling starts to simmer turn down the heat to medium-low and add the salt and dissolved corn starch. Cook the filling for around 10 to 15 minutes until it begins to thicken into a jam-like consistency. Remove the filling from the heat and set it aside.
While the pie filling cools, roll out and shape your pie crust. Cut the eight reserved strawberries into slices. Preheat your oven to 350°F. Fill the pie crust with warm filling and arrange the cut strawberries on top.
Bake the pie for 50 to 60 minutes depending on size. When the pie is done the crust will start to turn a golden brown and you may see the filling bubble a bit. Remove the pie from the oven and let it cool completely. Please note that if you can't resist the temptation of a warm pie, the filling may be a little soft and won't hold its shape well.
When the pie is cool and you are ready to serve it, make up the maple cream. Just whip the cream, maple syrup, and vanilla together until the cream forms soft peaks.
Recommended Products
As an Amazon Associate and member of other affiliate programs, I earn from qualifying purchases.