I may receive commission if you purchase through links in this post.
Dutch oven whole stewed chicken is one of our family favorites.
My husband is especially fond of this authentic preparation with its rich flavorful broth and tender meat. When I say I'm going to be making this dish, he gets "that" look in his eye. My mom always said, "kissin' don't last, cookin' do!" I guess she is right. Food is love after all!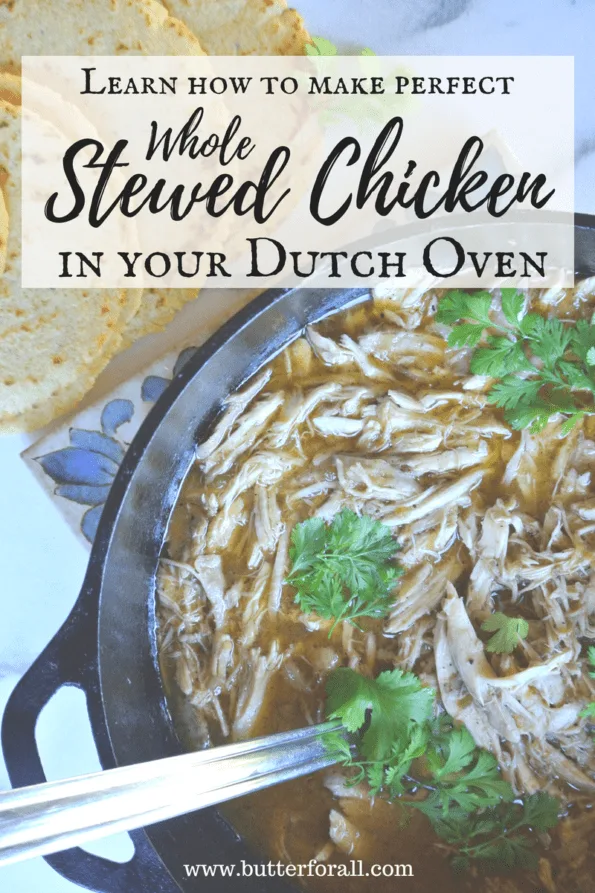 Dutch Oven Whole Stewed Chicken Is a Great Way To Cook a Whole Chicken Without Fussing Over Different Pots and Pans.
Using a Dutch oven allows the whole process to happen on your stovetop, campfire, or wood stove. The chicken is first browned to perfection and then it simmers for several hours in aromatics like garlic, onion, fresh herbs, and chicken stock. The result is a tender succulent shredded meat in a collagen-rich broth.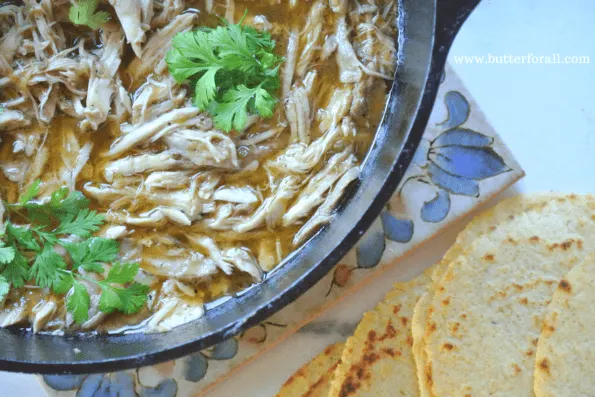 Serve the stewed chicken alongside traditionally prepared rice and beans or with my Sourdough Corn Tortillas.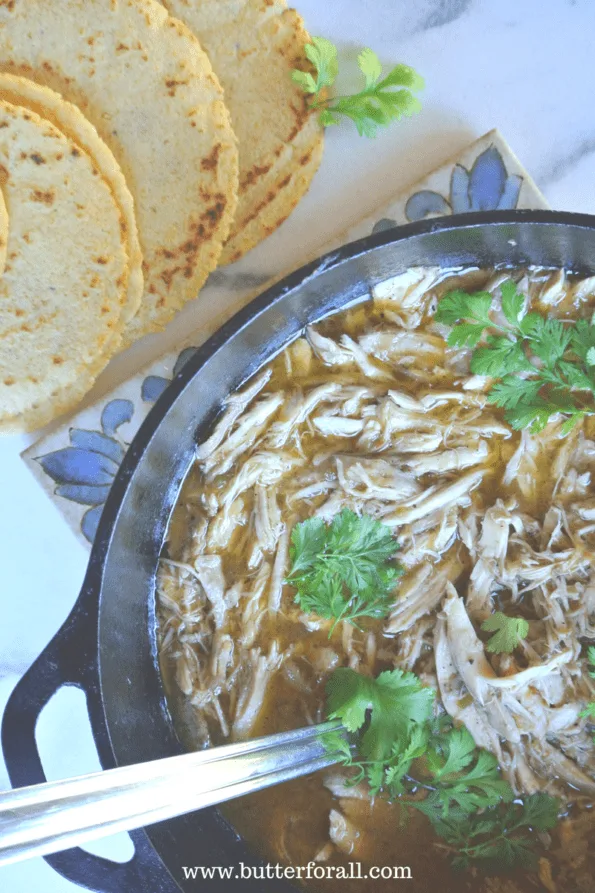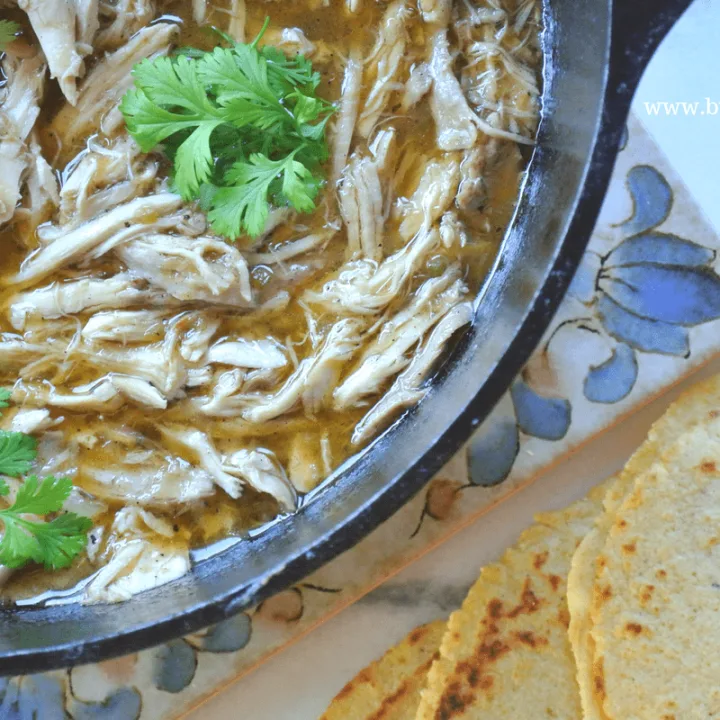 Dutch Oven Stewed Whole Chicken
Total Time:
3 hours
20 minutes
A rich and succulent shredded chicken cooked in one pot.
Ingredients
One 4- to 5-pound whole pastured chicken
2 medium onions, diced
6 to 8 cloves garlic, minced
1 to 2 tablespoons cilantro or oregano, chopped fresh or dried (optional)
Instructions
Generously salt and pepper a clean raw whole chicken.
Heat the Dutch oven over medium-high heat and melt the cooking fat.
Add the chicken and brown all sides evenly.
Add the onion and garlic to the pot and sauté them around the chicken until they start to brown. Add the herbs if desired.
Add the chicken stock and bring the whole pot to a slow boil. Start the chicken cooking breast side down. Skim any fat or impurities from the surface of the stock.
Cover the Dutch oven and simmer over low heat for 45 minutes.
Remove the lid and flip the chicken over in the broth. Cook the chicken breast side up for another 1 hour and 15 minutes. The size of the chicken will affect the cooking time. The chicken is done when a leg bone will pull off easily.
Remove the cooked chicken from the pot and let it cool in a large bowl. Meanwhile, reduce the broth by turning the heat up to medium and leaving the Dutch oven uncovered.
When the chicken is cool enough to touch, pick all the meat from the bones and shred it with two forks. Either freeze or add the bones to a separate stock pot to make another batch of chicken stock.
Add the shredded meat back into the reducing broth. Taste the meat and broth together and season it with additional salt and pepper accordingly.
Notes
This shredded chicken dish is delicious served over Spanish rice or cauliflower rice!