I may receive commission if you purchase through links in this post.
It doesn't matter whether you say "sherbert" or "sherbet," you can't go wrong with this easy, healthy, three-ingredient variation on the old classic!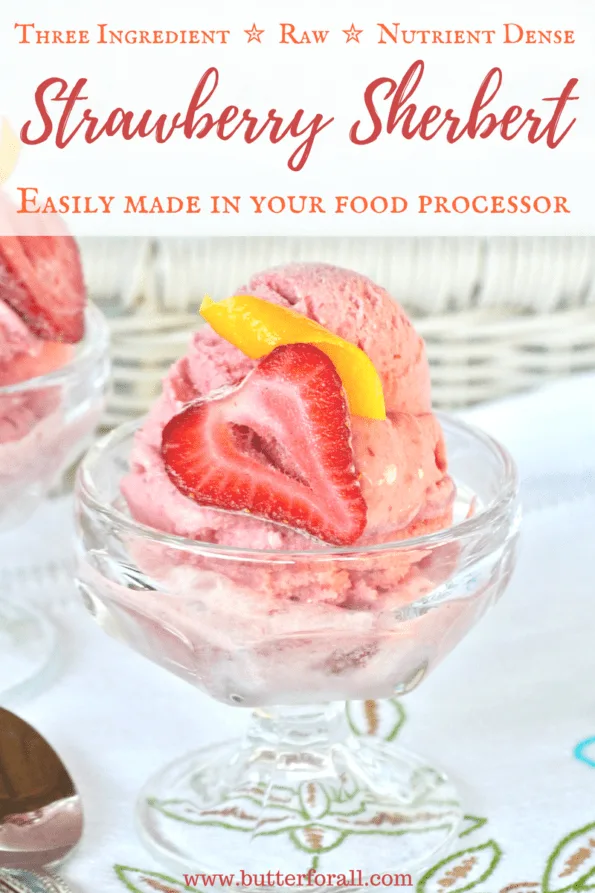 I've always said "sherbert" and I probably will for the rest of my life. Does that make me some uncultured dummy? No! It makes me just like everyone else in America! Words change as people change. Even Merriam-Webster has acknowledged "sherbert" as a variant spelling of "sherbet." Find out why here. So sherbet lovers, before you get all worked up, just remember that it's about the food, not the way we spell or say the words!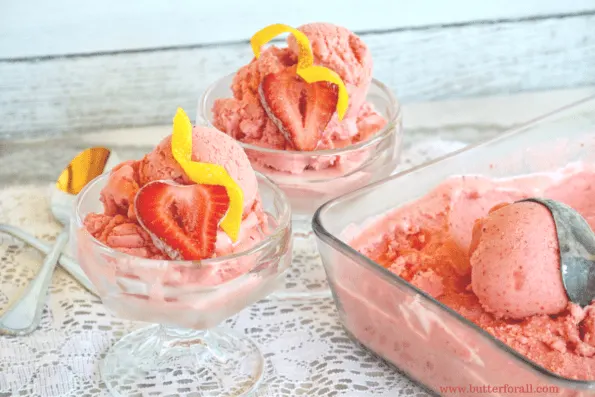 Watch Me Make This 3-Minute Sherbert Recipe Here in All Its Delightful Glory!
Give It a Boost!
Add even more nutrition by adding grass-fed collagen or gelatin to the mix. Try an extra fun flavor kick by adding fresh herbs like basil or lemon verbena (idea from a reader, thanks Pam!). Or make it your own by adding your favorite fruits like peaches, blueberries, raspberries, or blackberries.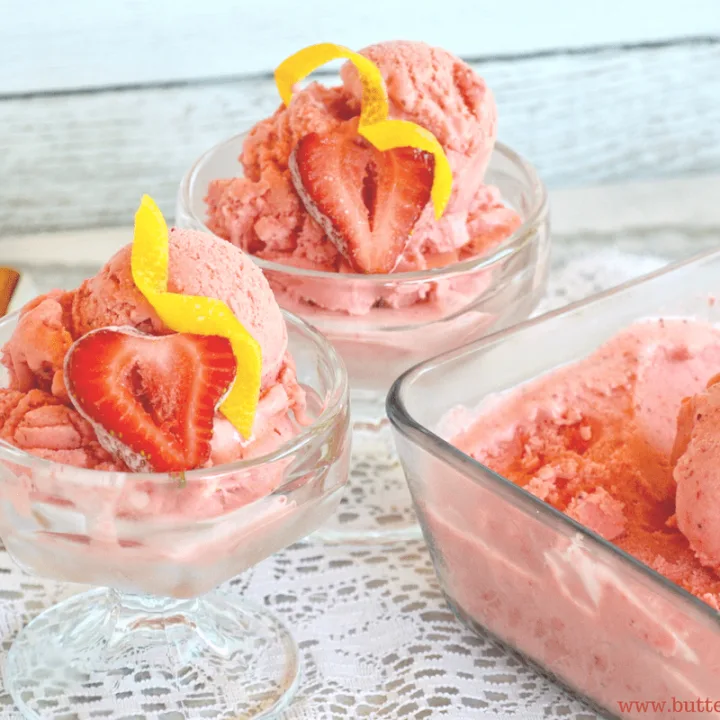 Nutrient-Dense Strawberry Sherbert (Sherbet)
A super easy treat made in your food processor, this three-ingredient sherbert is naturally sweetened and 100% raw.
Ingredients
4 cups frozen strawberries
1 cup fresh squeezed orange juice
1 cup raw cream or coconut milk
Instructions
Remove the strawberries from the freezer and let them sit out at room temperature for about 5 minutes.
Add all the ingredients to your food processor and pulse them until combined.
Scrape down the side of the bowl if needed and let the food processor run until the sherbert is smooth.
Serve immediately or store the fresh sherbert in the freezer.
Notes
Remember to remove your sherbert from the freezer at least 10 minutes before serving.