I may receive commission if you purchase through links in this post.
Cassava flour shines bright in this new super light and crispy cracker recipe.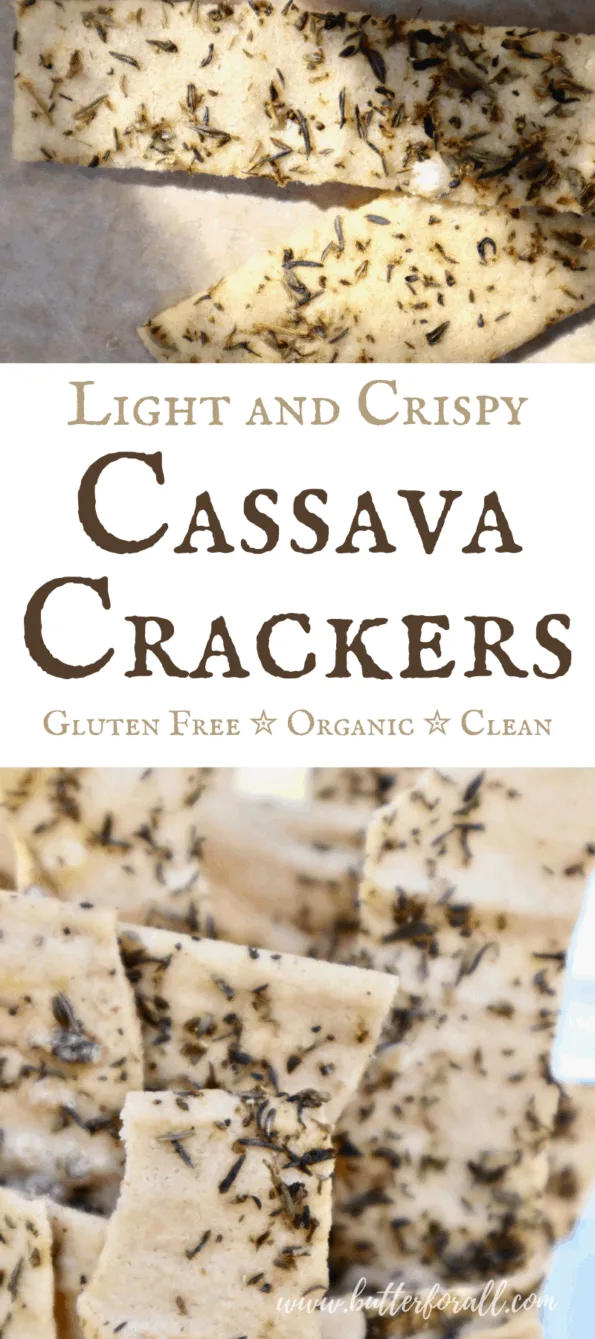 This incredibly easy recipe uses a similar technique to my innovative sourdough batter crackers but without the gluten and grains!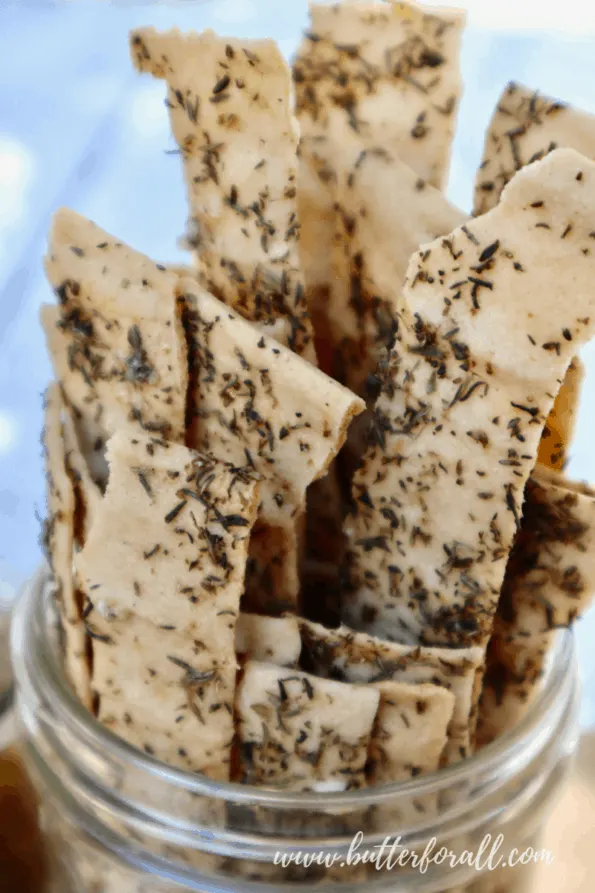 What Is Cassava?
Cassava (Manihot esculenta), also known as manioc or yucca, is an evergreen plant that forms a starchy tuber underground. Cassava is native to South America and is widely cultivated to produce tapioca pearls, bubbles, starch, and flour. It has grown so much in popularity that it is now a staple complex carbohydrate for billions of people worldwide. The hearty tubers can last underground for up to three years, making cassava a reliable food source for fresh harvesting.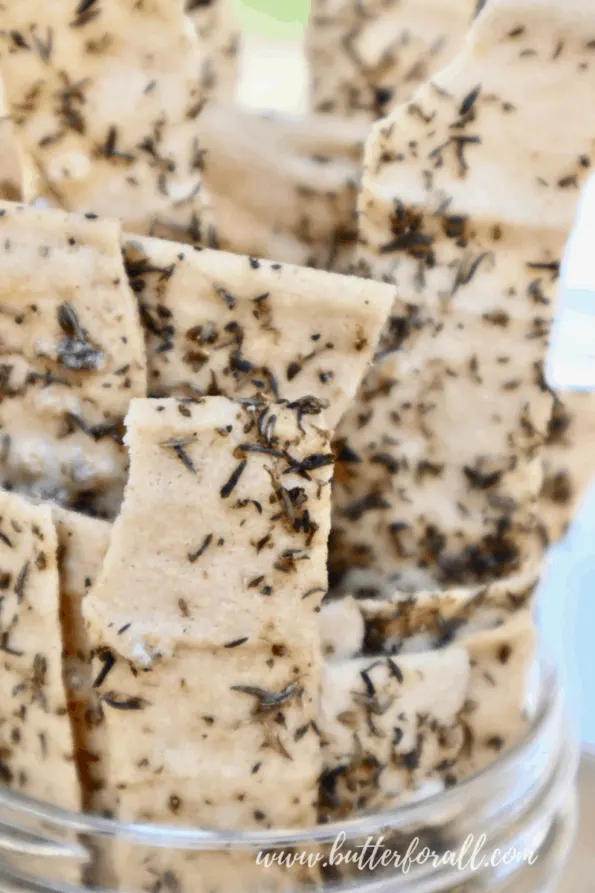 Using Cassava Flour
While fresh cassava requires rigorous processing to remove cyanide and anti-nutrients, the cassava flour products on the market have already been processed and are safe to use.
You can use cassava flour as a gluten-free binding starch for things like pancakes, cakes, cookies, and now, light and crispy crackers! Cassava also benefits from further fermentation! Read more about fermenting cassava here.
Cassava Flour Recipes To Try
Low-Carb Spaghetti Squash Latkes
Topping Your Cassava Crackers
The sky is the limit with what herbs, salts, and spices you can add to these crackers! Check out the incredible selection of organic sustainable herbs and spices from Mountain Rose Herbs!

Complement any cheese or charcuterie board with these simple and satisfying crackers.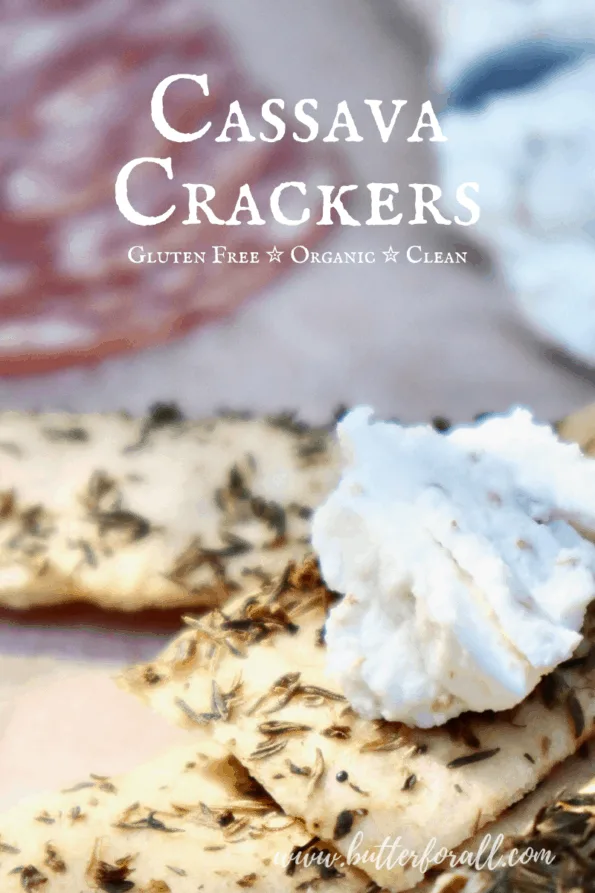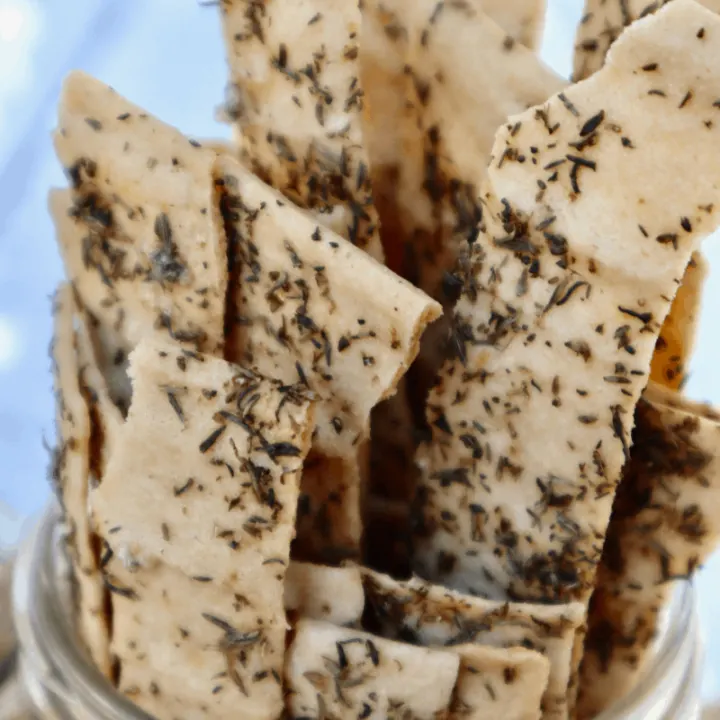 Light and Crispy Cassava Crackers
Yield: 12 servings

Prep Time: 15 minutes

Cook Time: 1 hour 30 minutes

Total Time: 1 hour 45 minutes

These light and crispy cassava flour crackers are the perfect gluten-free accompaniment to cheese and charcuterie, picnics, kid's lunches, or movie nights.
Ingredients
1 1/2 cups water
3/4 cup cassava flour
1/4 cup butter, ghee, or coconut oil, melted
1 teaspoon salt
Optional Toppings
2 teaspoons dried thyme to other culinary herb
1 teaspoon flaky sea salt or flavored salt
1 tablespoon sesame seeds or other seeds
Instructions
Preheat your oven to 325℉.
Line one half sheet pan (at least 18 by 13-inch in size) or two smaller cookie sheets with parchment paper.
Heat the water to a slow simmer.
Measure out the cassava flour, melted butter, and salt into a medium-sized mixing bowl. Whisk these ingredients together into a sandy mixture.
Pour the hot water over the flour mixture and whisk just until well combined and smooth.
Using a rubber spatula, quickly spread the batter in a thin even layer over the entire surface area of the baking sheet.
Sprinkle the surface of the crackers with toppings as desired.
Bake for 30 minutes.
Remove the pan from the oven and cut the crackers with a pizza roller or sharp knife.
Continue baking for 60 more minutes or until completely dry and crisp.
Let the crackers cool completely in the oven by turning it off and cracking the oven door.

Notes
The thinner the better! If you dont have a half sheet pan please use two standard baking sheets and split the batter! It might not go all the way to the edge but the results will be much better when the batter is spread thinly.
Recommended Products
As an Amazon Associate and member of other affiliate programs, I earn from qualifying purchases.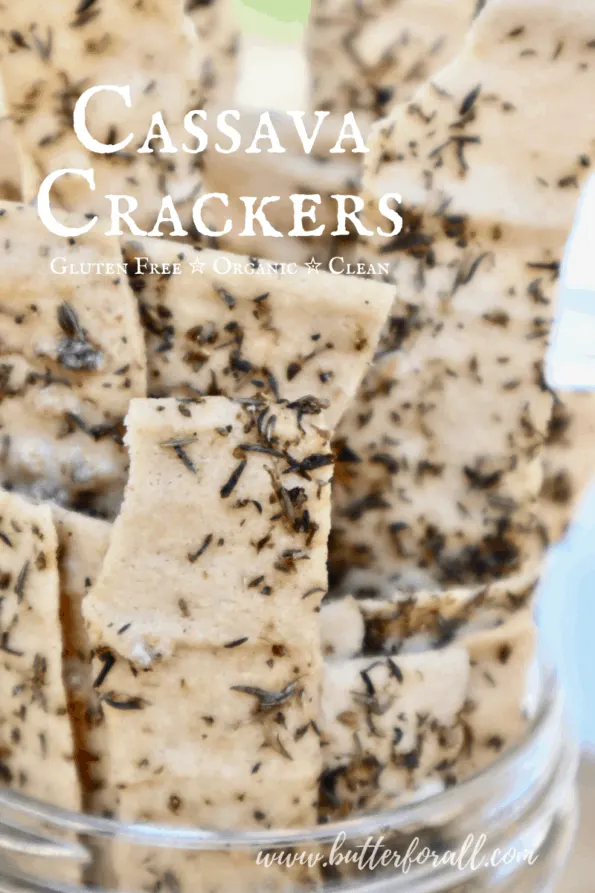 References:
McGee, H. (2004). On Food And Cooking, The Science And Lore Of The Kitchen. New York, NY: Scribner.