I may receive commission if you purchase through links in this post.
This quick, fun, winter treat recipe will teach you the best-tasting way to eat snow!
Is it snowing yet where you are?
We've had two small snowstorms this winter in the Willamette Valley. They are not completely abnormal, but they only happen once every year or so. It's a wonderful place to live for that reason. You get the fun snow days but it doesn't stick around long enough to make you stir crazy.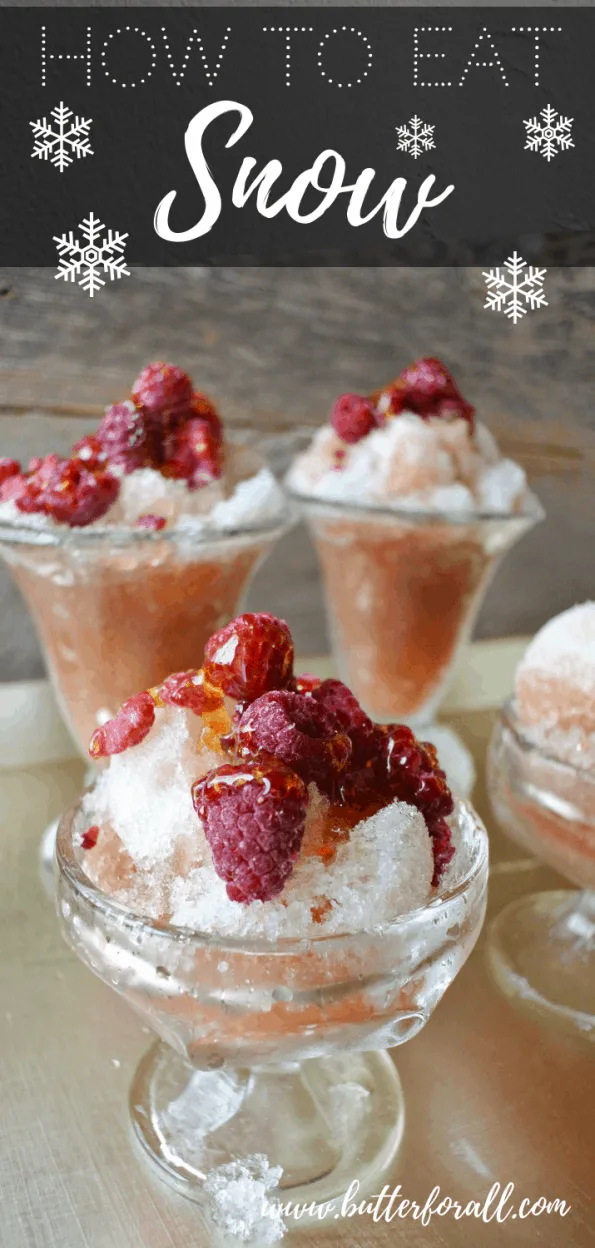 What I learned from the first storm was that my daughter loves to eat snow. No matter where it had fallen she was trying to gobble it up.
Luckily for her, it reminded me of my own childhood and a fun easy treat for winter snow days.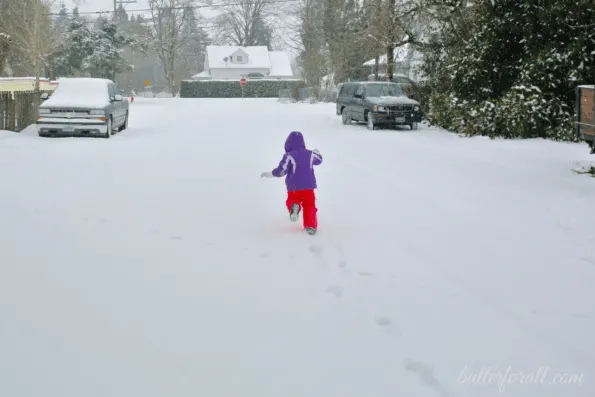 I have a fond memory of my dad driving me up to the mountains. On our way we stopped at the gas station to buy a can of Kern's Nectar – my favorite at the time was guava juice. When we arrived at the snow we filled our cups with fresh snow and poured the guava juice over them. What a treat! I will never forget that sticky sweet snow, so cold and refreshing, or the smiles it created.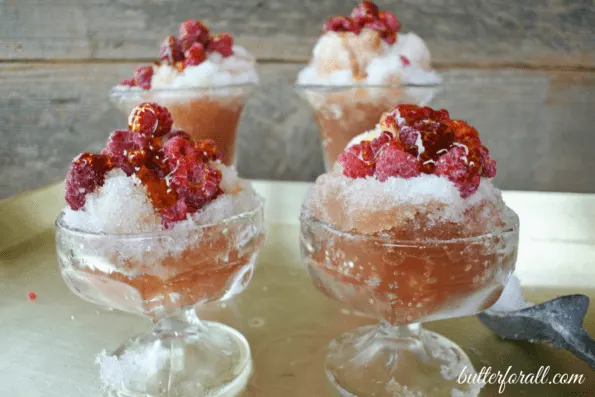 To Create Your Own Winter Smiles You Will Need:
A large clean bowl for collecting snow.
Your favorite organic, no sugar added fruit juice, preferably ice cold. We used organic berry juice.
Some fresh or frozen berries.
Raw honey to drizzle on top.
When it starts snowing, set the bowl out where it can fill with fresh snow. (I don't recommend collecting snow off the ground if you live in town or around animals. You will have to make your own call on what snow is "clean.")
Once your large bowl is full you can scoop it into cups or smaller bowls and pack it down lightly. Then pour the juice over the top and push some berries into it.
Drizzle each bowl with 1 to 2 teaspoons of raw honey.
That's it! A beautiful fun tasty project to do with your kids that will create some good memories and lots of smiles.