I may receive commission if you purchase through links in this post.
If you have ever tried my Coconut Butter Fudge, then you know I'm obsessed with the way honey, coconut butter, and real pastured butter whip up into a smooth lofty cream.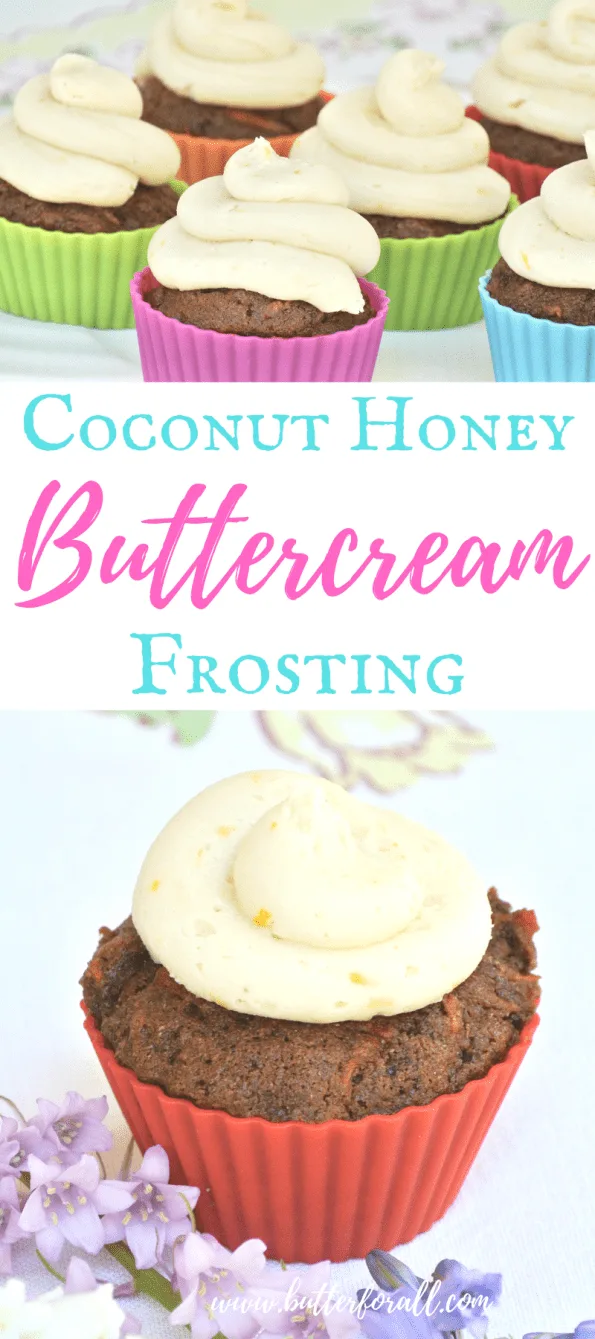 I've actually used my coconut butter fudge as frosting in the past and it works really well.
Those musings are what inspired this recipe!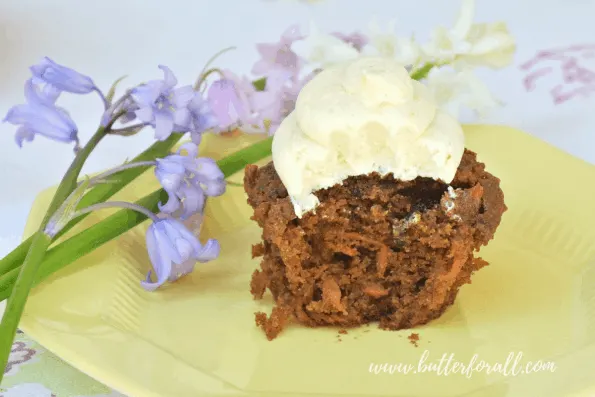 The quantities in this recipe have been adjusted to yield enough frosting to cover a double-layer cake or 36 cupcakes.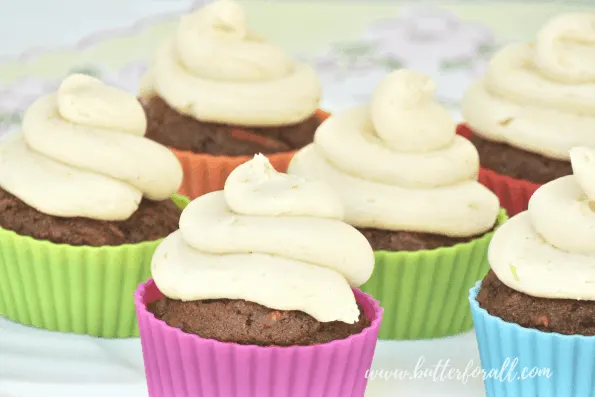 Here I've frosted my Cardamom Date-Sweetened Carrot Cake with this new coconut honey buttercream frosting.
I chose to just lightly flavor mine with fresh orange zest, but you can add almost any flavoring you like to this simple recipe. Think lemon zest and lavender, vanilla and spice, or Mexican chocolate. The sky is the limit!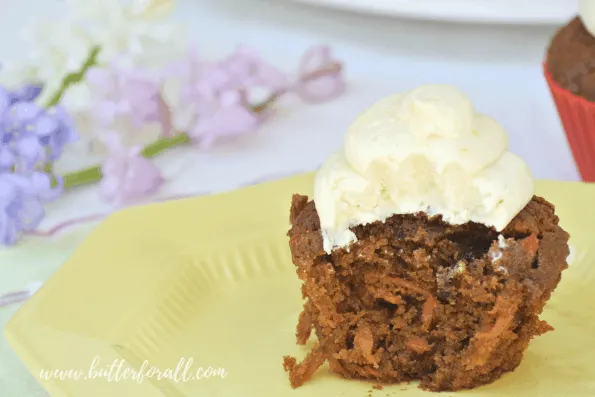 How To Add Different Flavors to Coconut Honey Buttercream Frosting
Once the mixing is complete and your frosting is light and fluffy, gently whip in 1 tablespoon of flavor extract or citrus zest.
When adding dry spices, start with 1 teaspoon and add the spice slowly until you like the flavor.
Chocolate or carob powder can be added 1/4 cup at a time until desired taste is achieved!
Cooled melted chocolate can also be added, starting with 1/2 cup.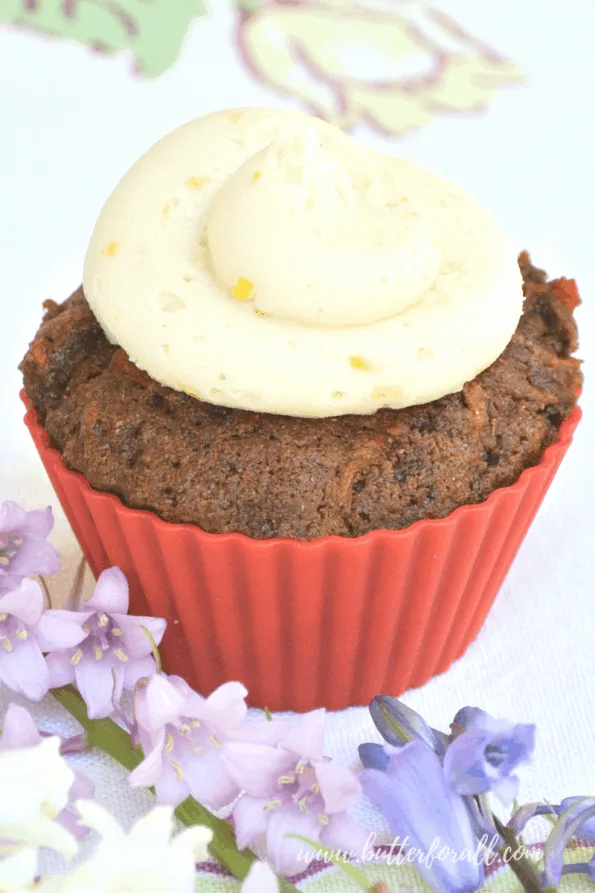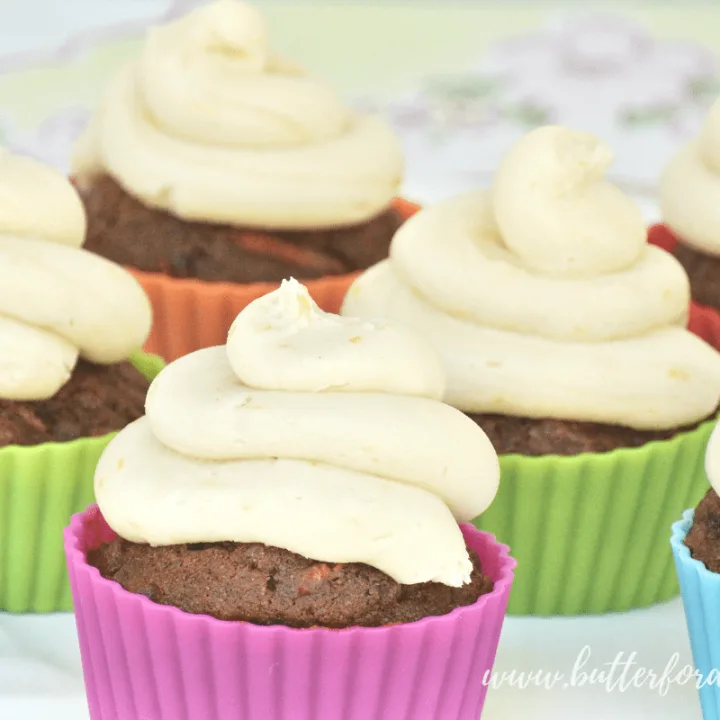 Coconut Honey Buttercream Frosting
Yield: 36

Prep Time: 20 minutes

Total Time: 20 minutes

This light and fluffy buttercream frosting is made with healthy fats and raw honey!
Ingredients
Optinal Ingredients
1 tablespoon citrus zest, to taste
1 tablespoon extract, to taste
1 teaspoon spice, to taste
1/2 cup melted chocolate, to taste
Instructions
Soften the coconut butter in a lukewarm water bath until it is easily stirred but not melted.
Have the butter and honey at cool room temperature.
Put the four main frosting ingredients into a large bowl and whip with handheld beaters or with a wire whisk in a stand mixer.
Whip the mixture until it's light and fluffy. If it seems oily or too warm and won't whip, refrigerate the bowl for 10 minutes at a time until you are able to get it to whip up.
It will be noticeably lighter in color with a smooth creamy texture when done.
Whip in any additional flavorings and make sure to taste as you go!
This frosting melts easily; it is best to frost a cooled cake or cupcakes immediately and then store them in the fridge, removing them 10 to 30 minutes prior to serving.
Notes
I like this frosting best when still slightly chilled, the coconut flavor is more pronounced at room temperature.