I may receive commission if you purchase through links in this post.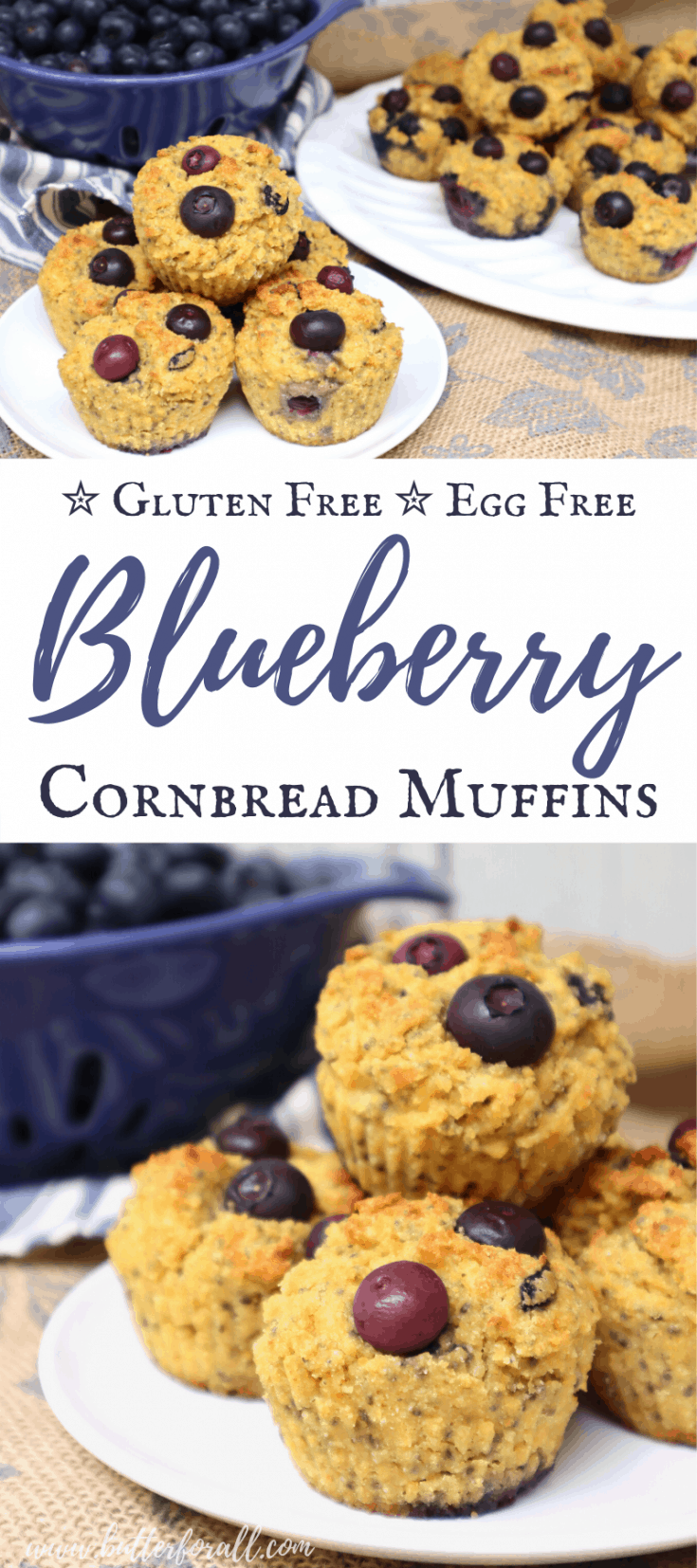 Sometimes inspiration comes from unlikely sources.
I've been feeling pretty down about my need to take a break from wheat while I heal my adrenals. Unfortunately, it means no more sourdough for me for a while.
I am still baking sourdough bread for my family and friends and developing new recipes, but it's really hard to pull beautiful loaves of bread from the oven and not eat them.
Wheat isn't the only ingredient I'm avoiding. I'm also avoiding eggs and that makes baking muffins and quick breads pretty difficult.
But I still need some healthy baked goods around for easy snacks, so I've been experimenting with soaked chia seeds in place of eggs.
I'm getting some really exciting results, and like always, this recipe uses properly prepared Masa Harina and soaked Chia so it won't compromise a nourishing and wise diet!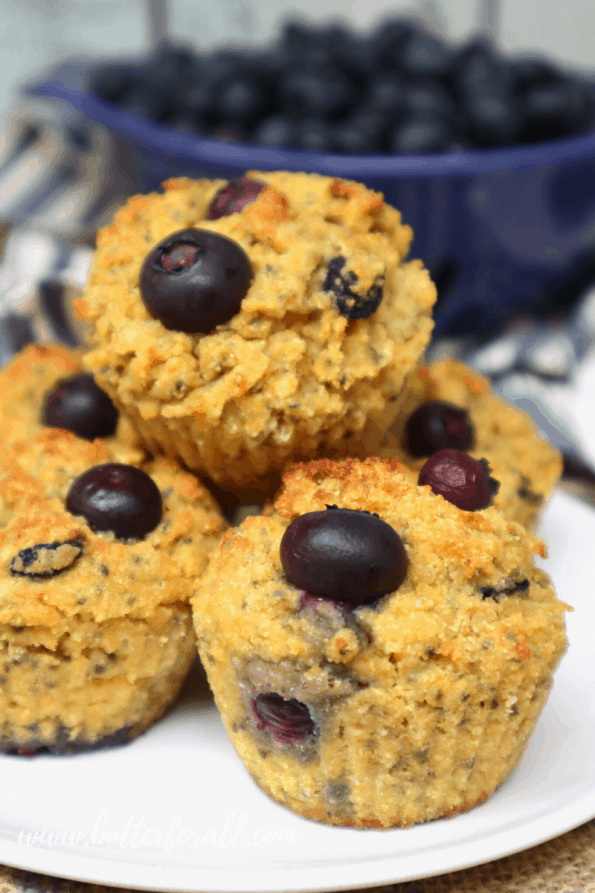 Bring on the Fresh Blueberries!
It's full-blown blueberry season here in Oregon so we went to the local organic U-pick and picked some of the fattest first-of-the-season blueberries I've ever seen.
When I brought them home I knew I needed some sort of muffin. I scoured my pantry shelves for the right combination of gluten-free flours. But it was the organic Masa Harina that I kept coming back to. "Blueberry Cornbread," I thought to myself– "will it work?"
I'm happy to report it worked and worked well!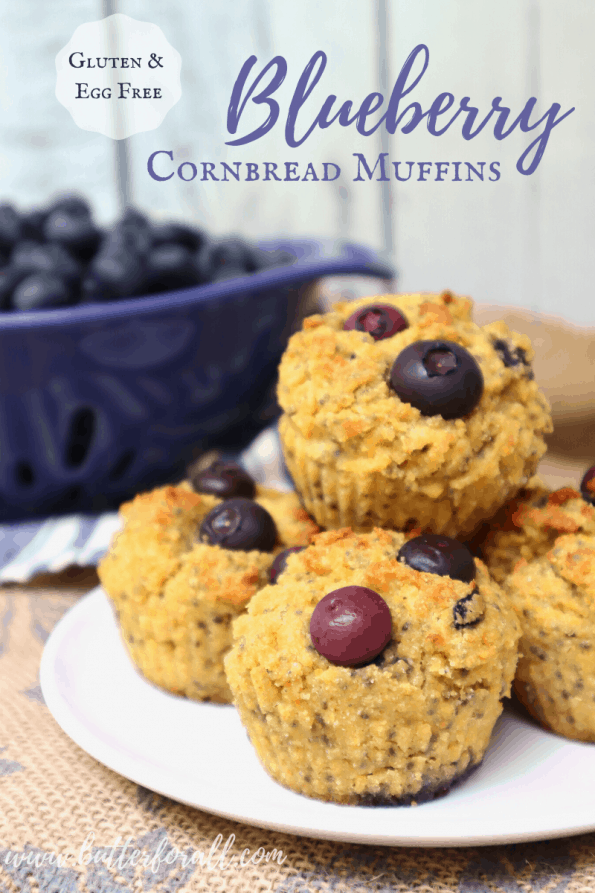 Yes, you can leave out the blueberries if you wish.
If you want a more traditional gluten-free, egg-free cornbread just mix up the batter, minus the blueberries, and spread it into a greased 8×13 casserole dish! Bake at 350°F for 35-40 minutes.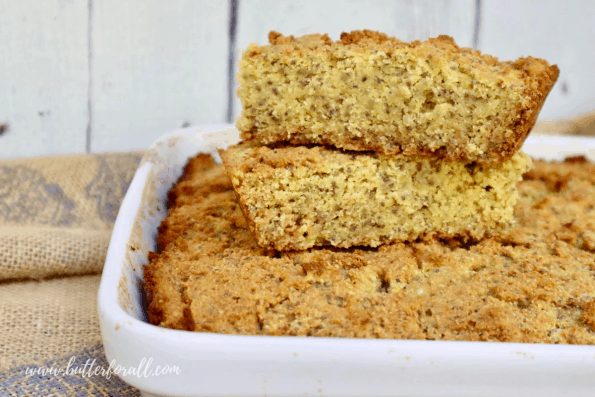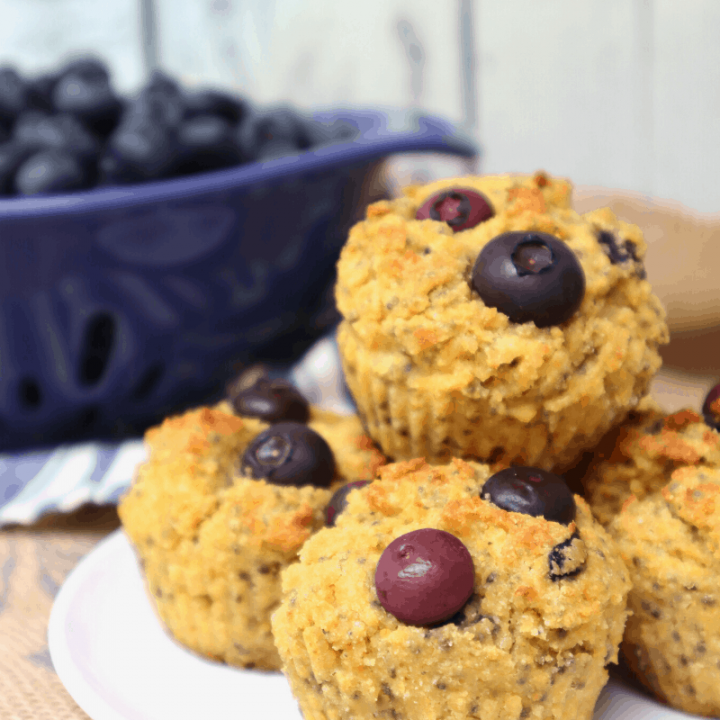 Blueberry Cornbread Muffins - Gluten Free and Egg Free
Additional Time:
12 hours
Total Time:
13 hours
15 minutes
This soft, honey-sweetened cornbread is made with properly prepared Masa Harina flour and soaked chia seeds, and is studded with juicy fresh blueberries for a truly nourishing allergen-free muffin.
Ingredients
Soaked Batter
Additional Ingredients
1/2 Cup Melted Butter
1/2 Cup Raw Honey
1/2 Cup Coconut Flour
1/2 Teaspoon Salt
1 1/2 Teaspoon Baking Soda
2 Cups Fresh or Frozen Blueberries
Instructions
Mix the soaked batter ingredients in a large bowl until thoroughly combined. Cover the bowl and let it ferment at room temperature for at least 4-8 hours. In warm weather you can refrigerate this mixture overnight.
After soaking, remove the batter from the refrigerator and let it come to room temperature if applicable.
Melt the butter and whisk it into the batter.
Whisk in the honey.
In a separate bowl mix the coconut flour, salt, and baking soda.
Fold the dry ingredients into the wet ingredients until thoroughly combined.
Stir in most of the blueberries, reserving a few for topping the muffins.
Preheat your oven to 350℉ and line 24 muffins tins. I recommend the silicone muffin liners. They are reusable and don't need any additional support so they can be placed directly on a baking sheet.
Scoop the muffin batter evenly between all the muffin molds. Top each muffin with a few fresh berries.
Bake the muffins for 30 minutes or until the top is golden brown.
Notes
To bake this recipe as a cake, spread the batter into a greased 8x13 casserole dish! Cover it with more blueberries and bake at 350°F for 40-45 minutes.
Bake This Recipe Like A Cake!
To bake this recipe as a cake, spread the batter into a greased 8×13 casserole dish! Cover it with more blueberries and bake at 350°F for 40-45 minutes.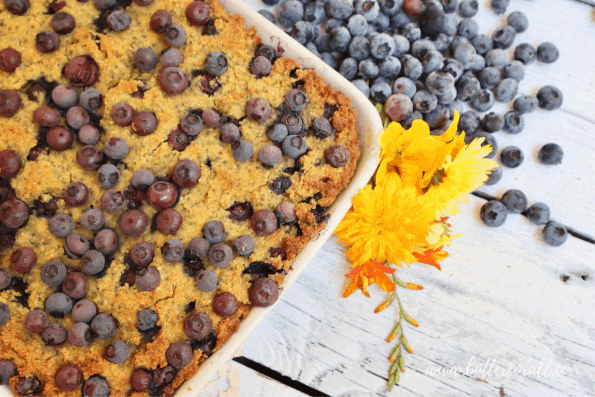 Want To Learn Everything About Sourdough?
Start with this free guide,
Demystifying Sourdough – Everything You've Ever Wanted To Know About Sourdough Starter – Why It's Better For You – And How To Start One