I may receive commission if you purchase through links in this post.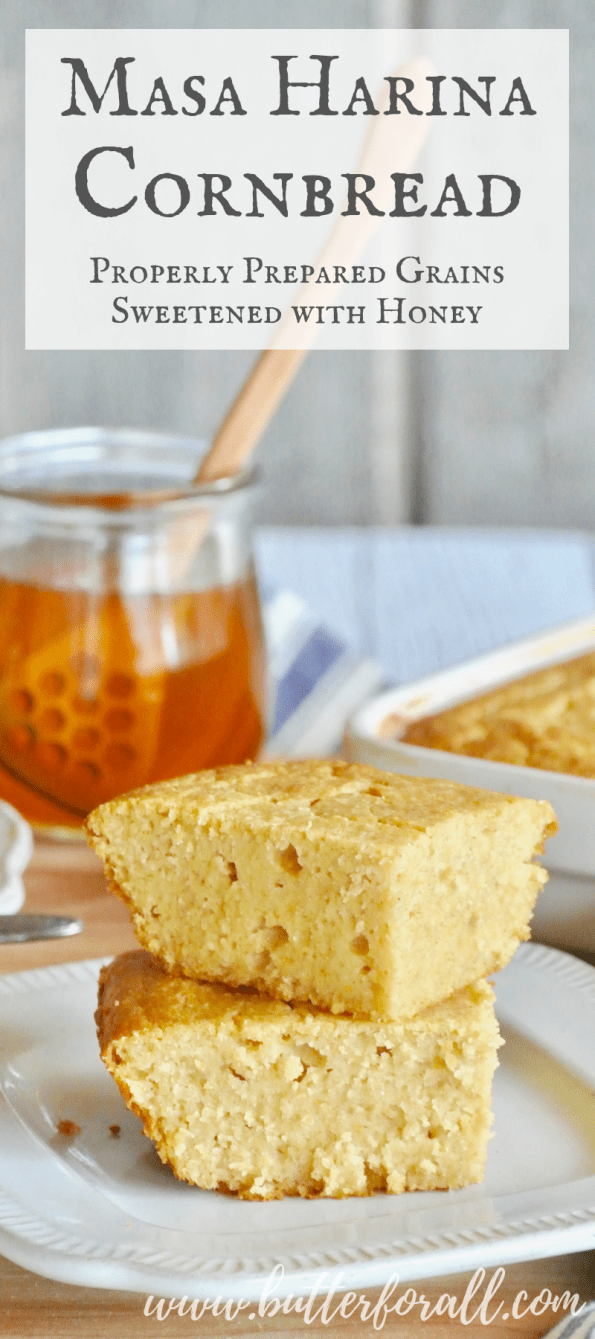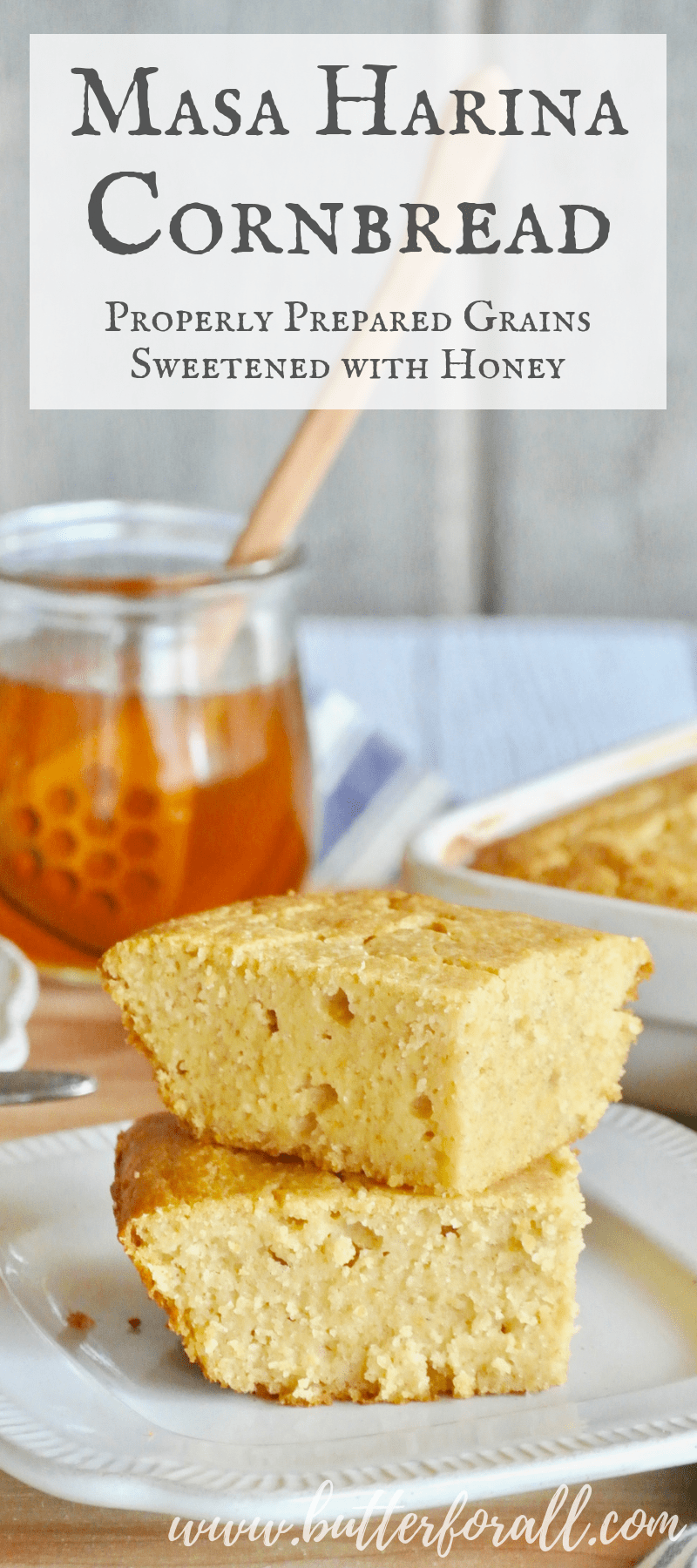 If you love cornbread just wait until you try this easily digestible, properly prepared version.
I've been messing around with this recipe for a few months and it's finally ready to be released to the world. This is not your standard dry and crumbly cornbread. This cornbread is dense and moist and lightly sweetened. Perfect for breakfast or as a side for your favorite chili.
Masa harina is the star of this unique recipe. It is a traditional flour made from corn but treated in a way that helps make the nutrients more bioavailable. Masa harina is traditionally eaten in Mexico, Central and South America where it is used to prepare tortillas, tamales, sopes and more.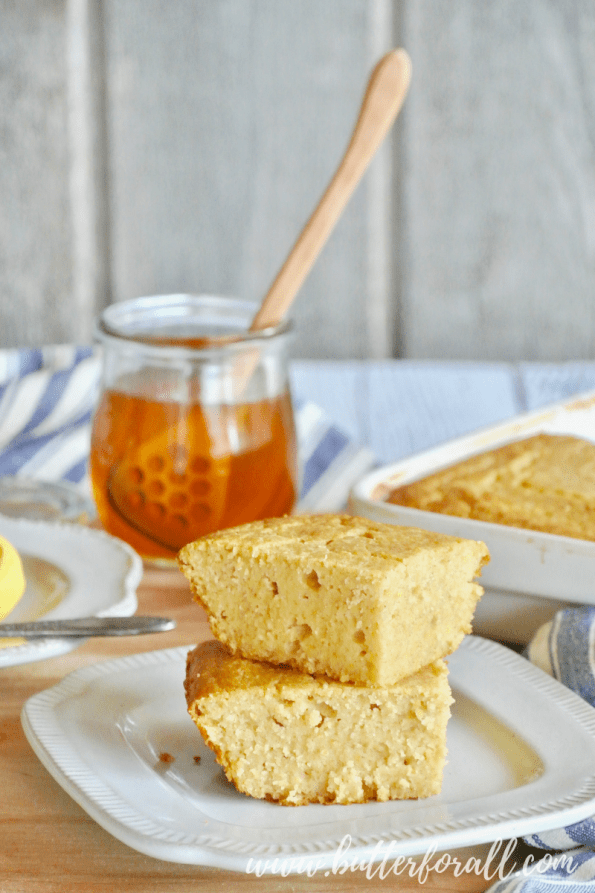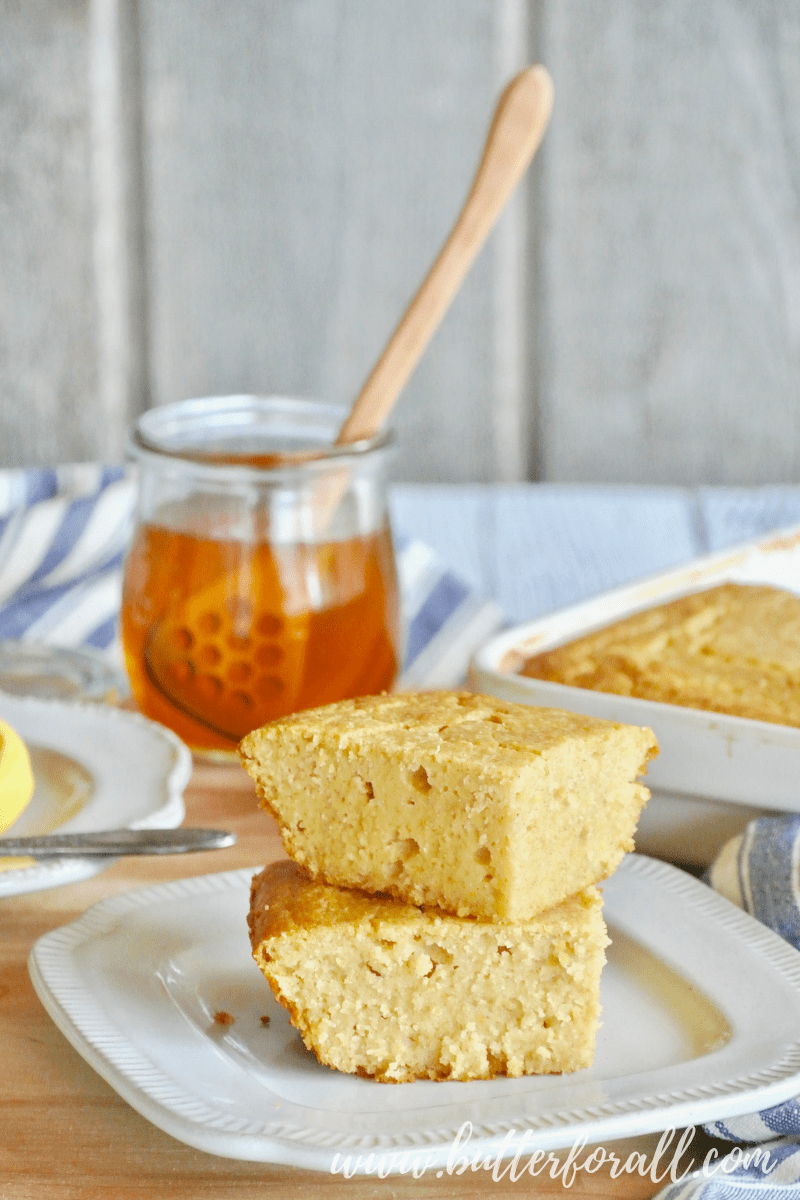 The Difference Between Cornmeal And Masa Harina
Cornmeal is just dried corn that has been ground. Masa harina is corn that has been dried and then soaked in lime water (from limestone, lye or ash) dried again and then ground. This process is called Nixtamalization. According to the study Nixtamalization, a Mesoamerican technology to process maize at small-scale with great potential for improving the nutritional quality of maize based foods, Wacher Carmen, (2003) these extra steps are the traditional preparation of maize and help to make the nutrients in corn more available while reducing phytic acid and mycotoxins.
This is why I choose traditionally prepared masa harina cornmeal over conventional cornmeal, polenta or corn flour.
Other Recipes To Try That Use Masa Harina
Sourdough And Masa Harina Cornmeal Pizza Crust – Made With Fully Fermented Sourdough Starter And Traditionally Soaked Masa Harina
and
Homemade Sourdough Corn Tortillas – The Best Of Both Worlds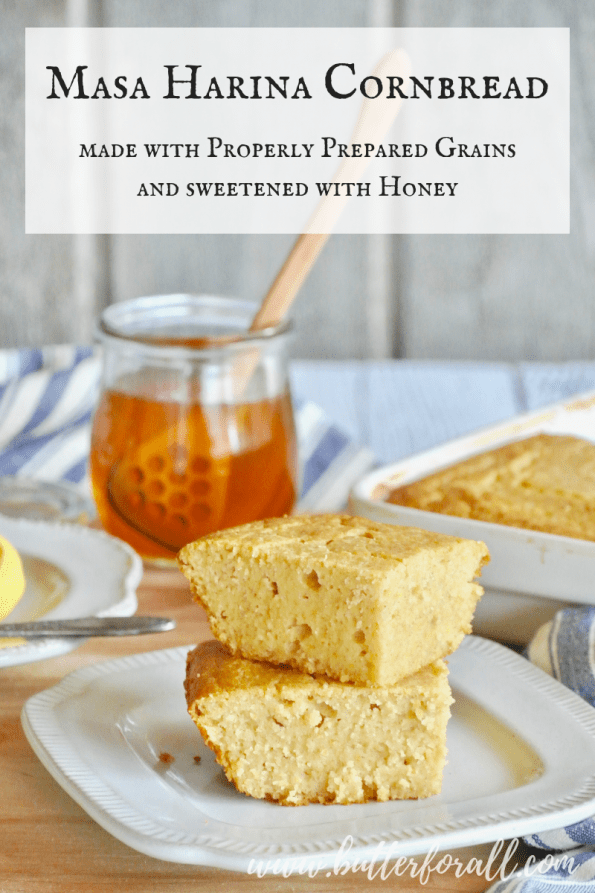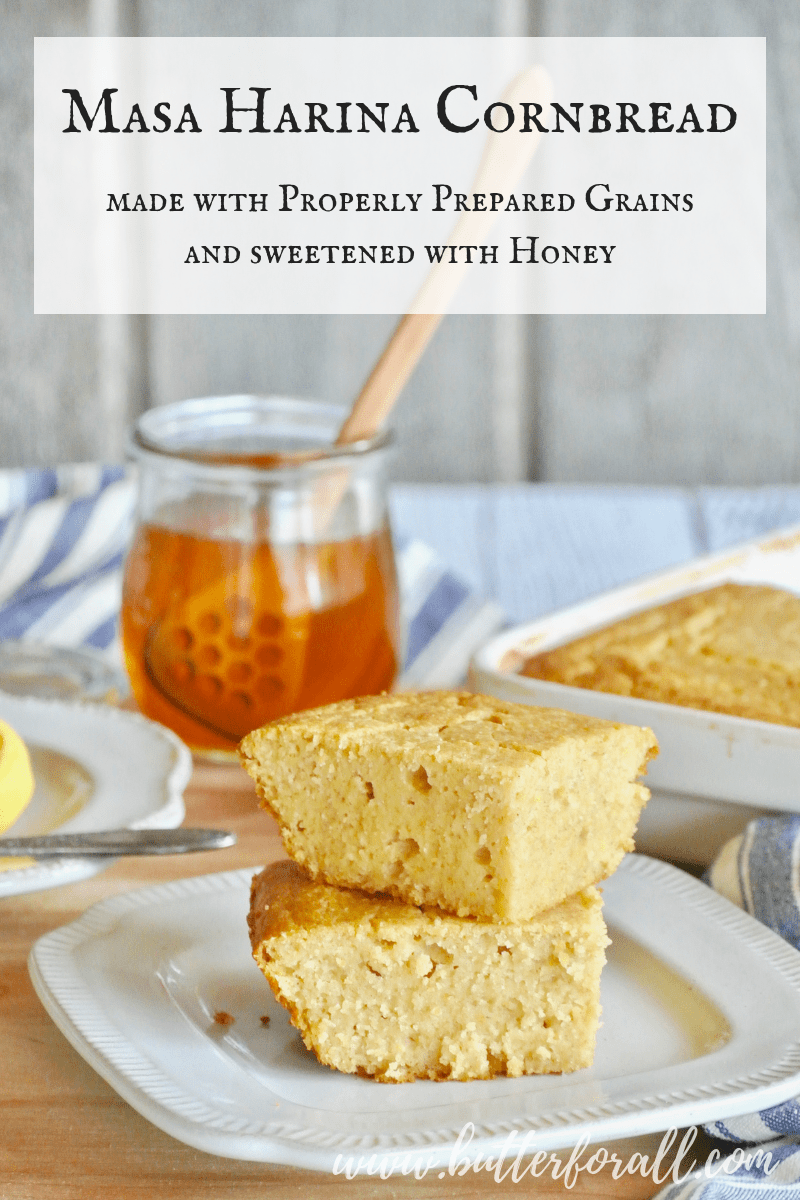 Why To Use Sprouted Whole Wheat Flour
The sprouting process changes the wheat grain from a hard-to-digest, inflammatory food source into one with boosted nutrition. Sprouting wheat increases vitamins B and C along with increasing Carotene and neutralizing phytic acid that acts like an anti-nutrient. Let's just say it's a good thing!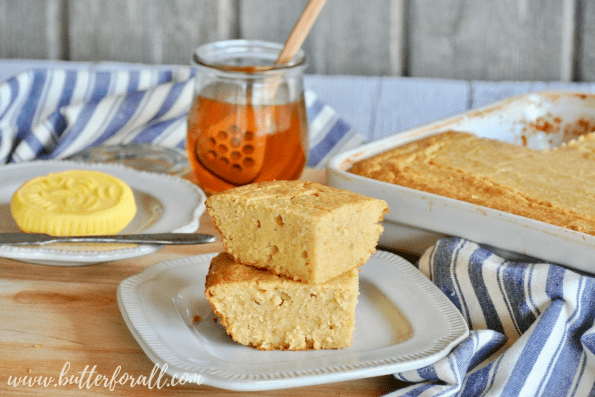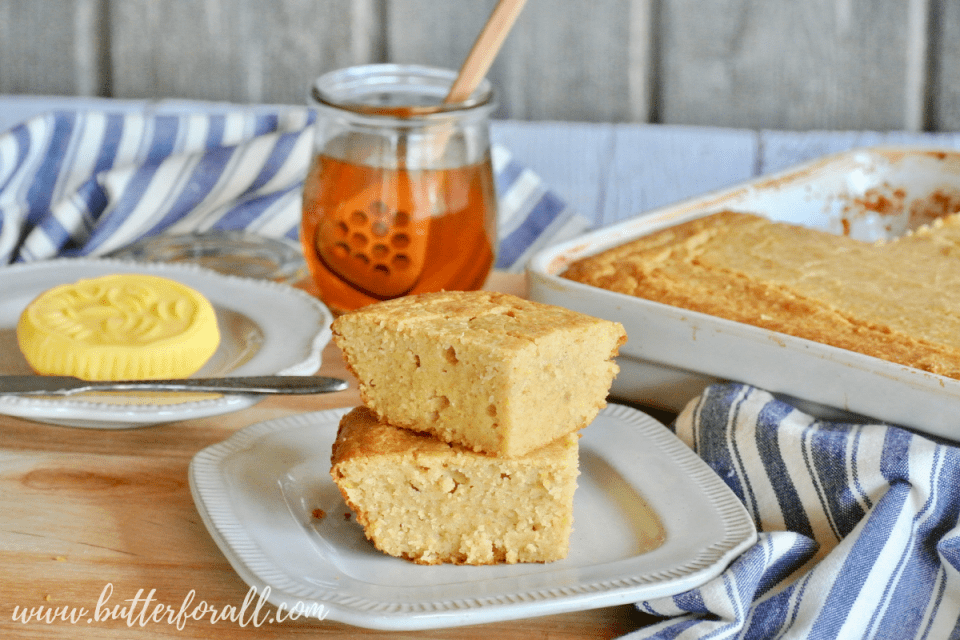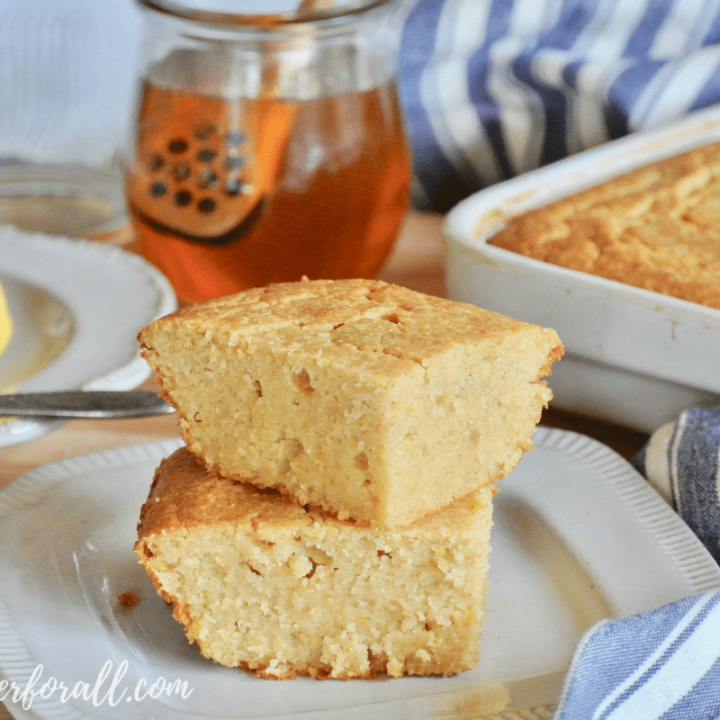 Masa Harina Cornbread
This delicious cornbread is made with traditionally prepared grains like masa harina and sprouted wheat and is sweetened with just a touch of honey.
Ingredients
1 Cup Sprouted Wheat
2 Cups Milk
1 Cup Yogurt
3 Eggs
Instructions
Preheat your oven to 350°.
Butter a 9x13 baking dish.
In a large bowl mix the dry ingredients well with a whisk.
In a separate bowl blend the wet ingredients well.
Add the wet ingredients to the dry ingredients and mix them well.
Pour the batter into your prepared baking dish and bake the cornbread for 50 minutes. The top should be lightly browned and a toothpick inserted in the center of the bread should pull out clean.
Cool the cornbread completely before serving.
Want to learn everything about sourdough? Well, I have the free guide for you!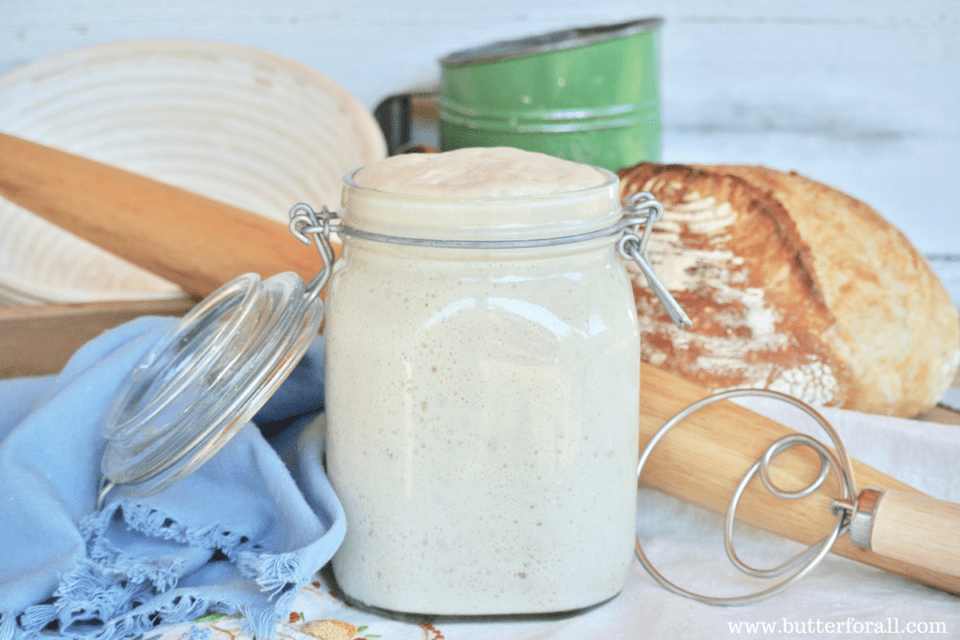 Demystifying Sourdough – Everything You've Ever Wanted To Know About Sourdough Starter – Why It's Better For You – And How To Start One