I may receive commission if you purchase through links in this post.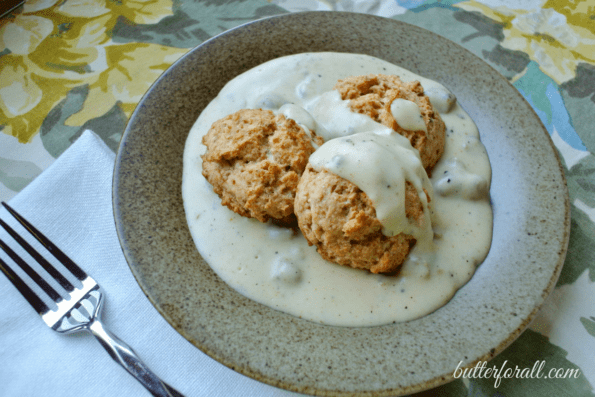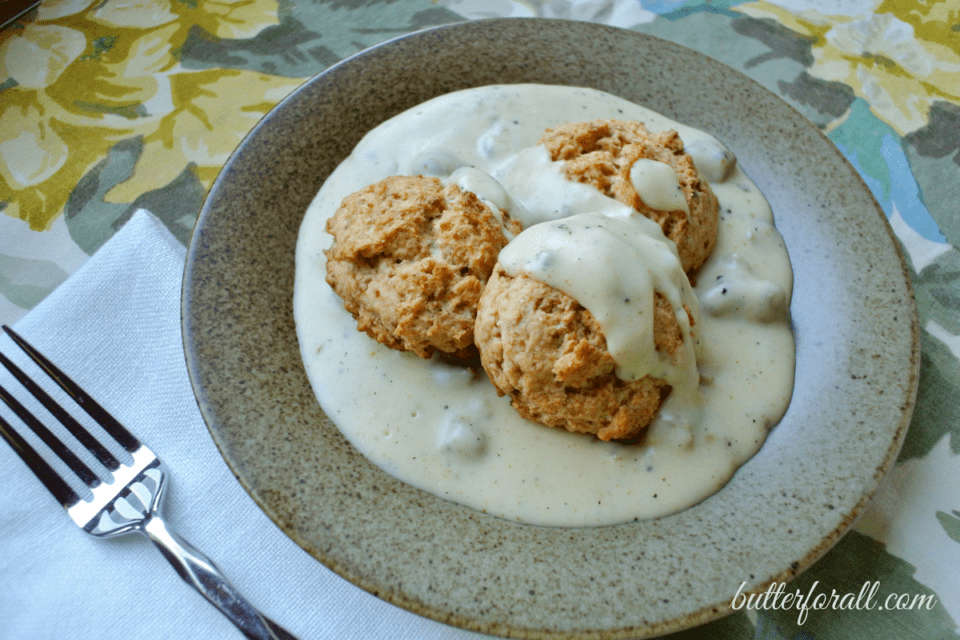 Is there anything more satisfying than warm biscuits smothered in creamy sausage gravy? No, I didn't think so. Real, from scratch biscuits and gravy are the ultimate comfort food. This recipe will warm you and transport you to a simpler time. I imagine this IS what true American food used to be. Before the plastic and fillers, before the artificial colors and sweeteners, before the corporate war on real food, before all the mega farms there was simple homestyle cooking like this. Try it and see how you feel. It sure makes me feel good!
To start you will need to make my Pastured Pork Sausage and Mama's Biscuits.
While your Biscuits are baking you can start on the gravy.
1 Tablespoon Coconut Oil
8-12 oz Pork Sausage
4 Tablespoons Organic Butter
1 Teaspoon Fresh Ground Pepper
1/2 Cup Organic AP Flour
3 Cups Milk
1 Cup Water
1 Teaspoon Salt
In a heavy bottomed sauce pan melt the coconut oil over med-high heat. When the oil is hot add the raw sausage in bite size chunks. Add the salt and pepper. Brown the sausage well.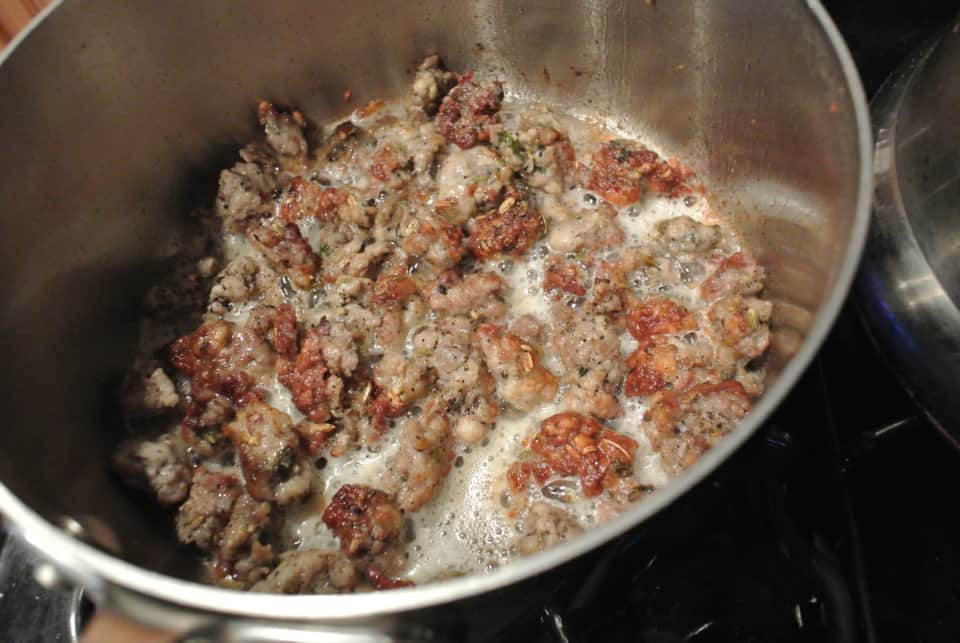 When the sausage is nice and brown add the butter and stir it until melted and foaming. Add the flour and quickly stir the pot to coat all the sausage and keep lumps from forming.
Cook the flour, sausage mixture (roux) over med heat until the flour is just starting to toast and brown. It should look like this.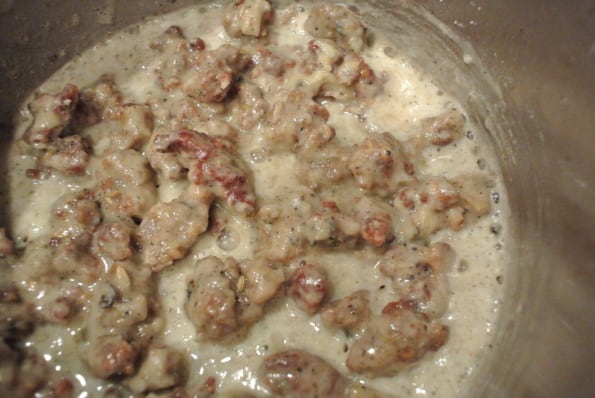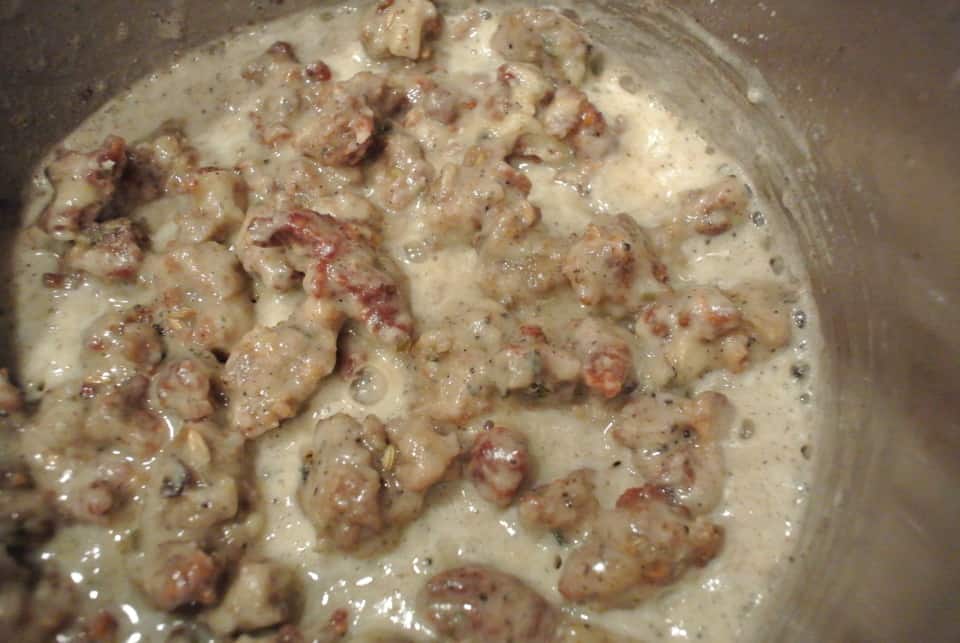 Turn the heat down to med-low and add the milk slowly while stirring briskly. Once all the milk is added continue to stir as you raise the heat to medium. The gravy will start to thicken as the temperature rises. Keep the cup of water on hand and add a little here and there if your gravy is getting too thick. You don't have to use all the water but I did.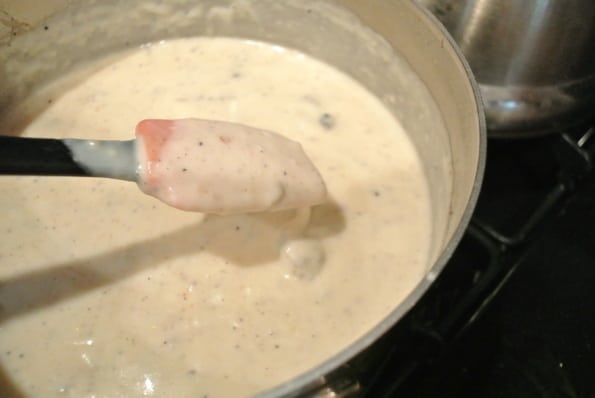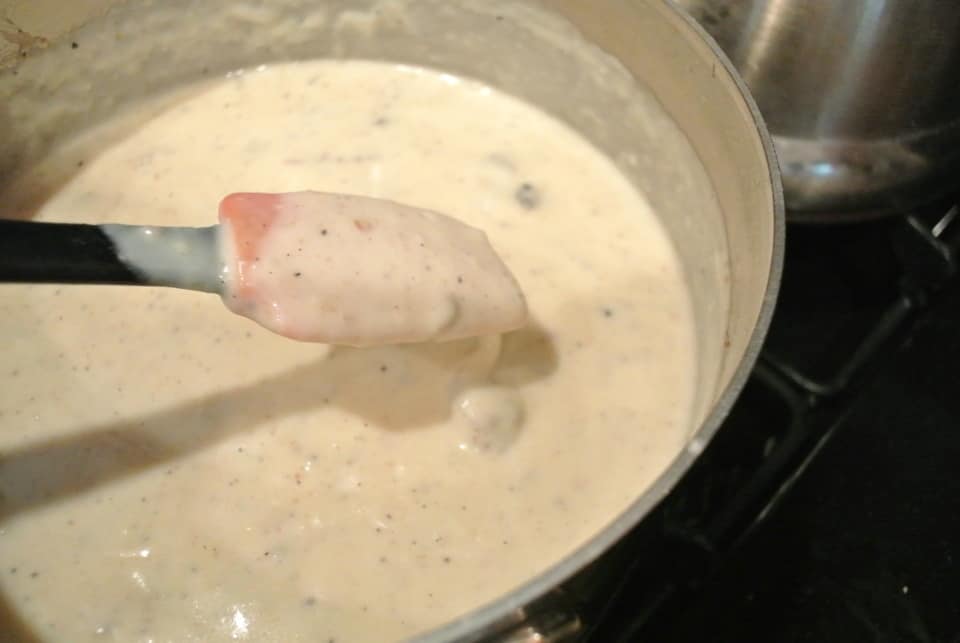 When the gravy starts to simmer and is think enough to coat a spoon it is done. Turn off the heat and check the seasoning. Add more salt or pepper if needed.
That's it! Your gravy is done and ready to eat. Don't forget to check on your biscuits in the oven!!!