I may receive commission if you purchase through links in this post.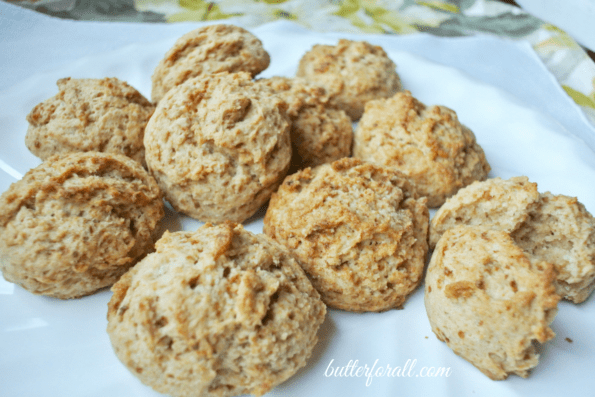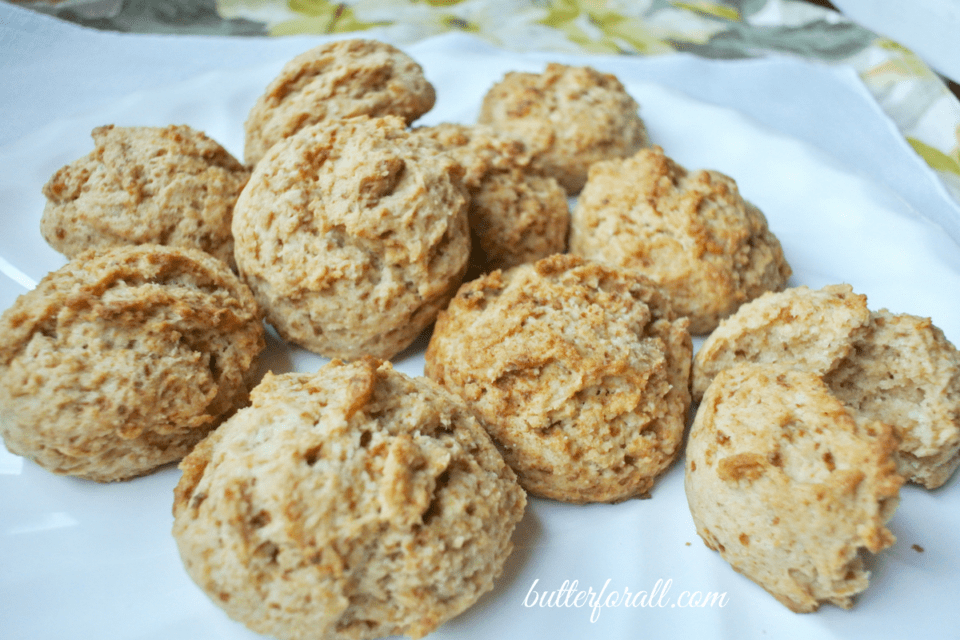 I LOVE a good flaky biscuit but when I don't have time for all that butter grating and folding over, this is my go-to drop biscuit recipe.
These little beauties are flaky and tender with just the right amount of sweetness to complement a savory OR sweet dish. They have a delicious crisp exterior that melts in your mouth. And they will go very well with any gravy, soup or stew! Whether you make them big and serve them as shortcakes or make them small as a side on your holiday table these biscuits are sure to please everyone who grabs one, and you better be quick!
This easy recipe yields 16 2oz biscuits
1 1/2 Cups Organic AP Flour
1 Tablespoon Baking Powder (Aluminum free is best!)
1 Teaspoon Salt
2 Tablespoons Coconut Sugar
4 Tablespoons Cold Unsalted Organic Butter
4 Tablespoons Organic Coconut Oil (room temperature is fine as long as it's still solid. If it has melted put it in the refrigerator until it solidifies again)
3/4 Cup Organic Whole Milk
Preheat your oven to 400°
Combine all the dry ingredients in your food processor or a large bowl. Process until thoroughly combined. Add the butter and coconut oil and process again until the butter is about the size of peas. Add the milk and pulse just until a dough forms. It should look like this.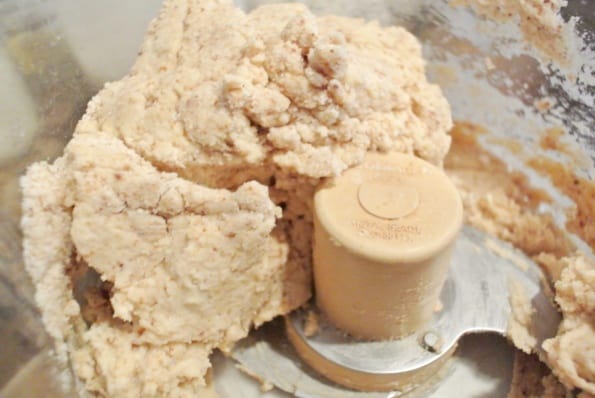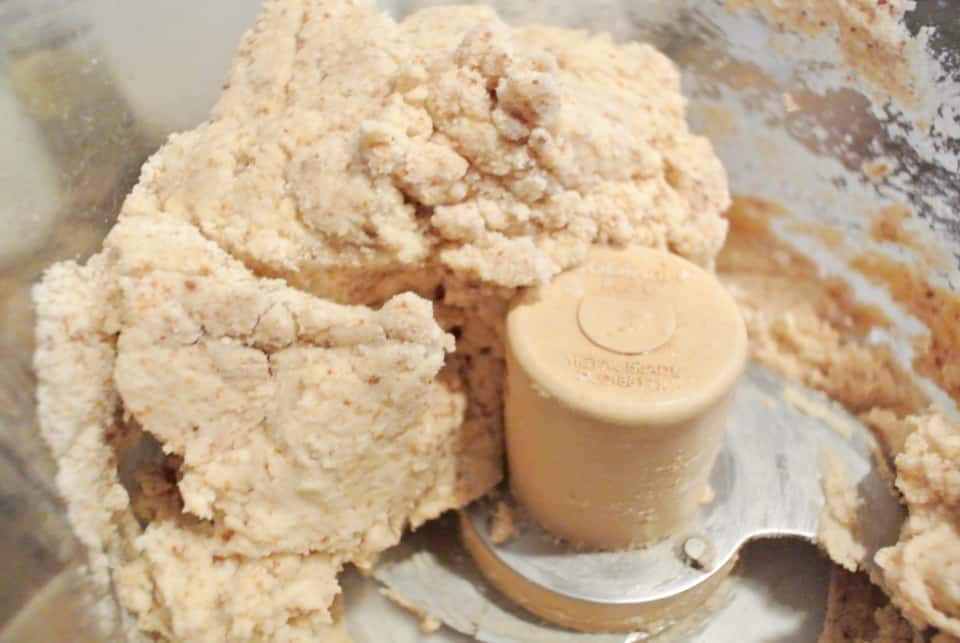 Next, line a large baking sheet with parchment paper and using a 2oz scoop, scoop and drop your biscuits in rows at least an inch apart.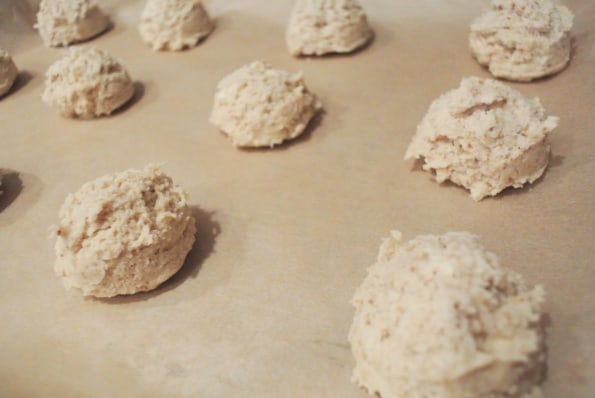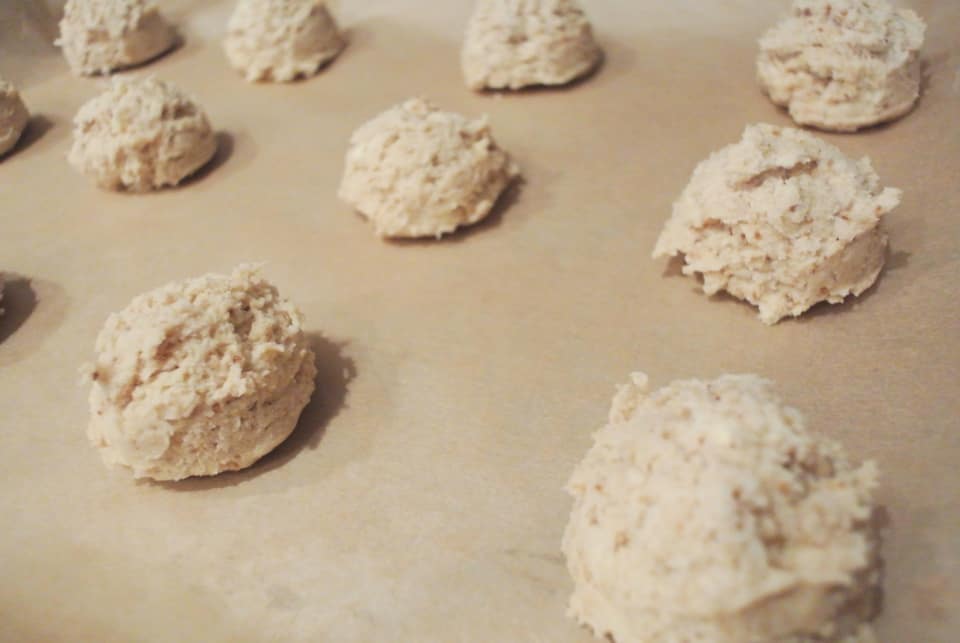 Bake in your preheated oven for 17-20 minutes until the biscuits are golden brown.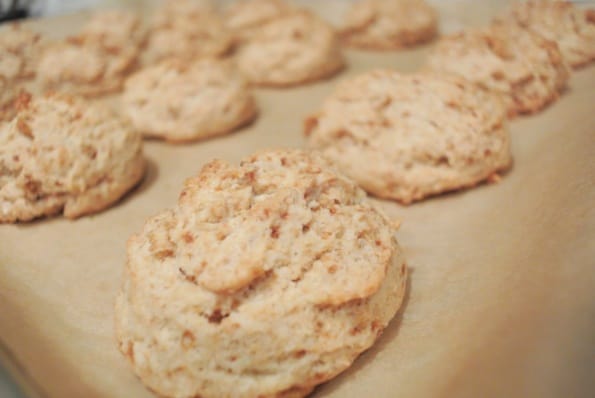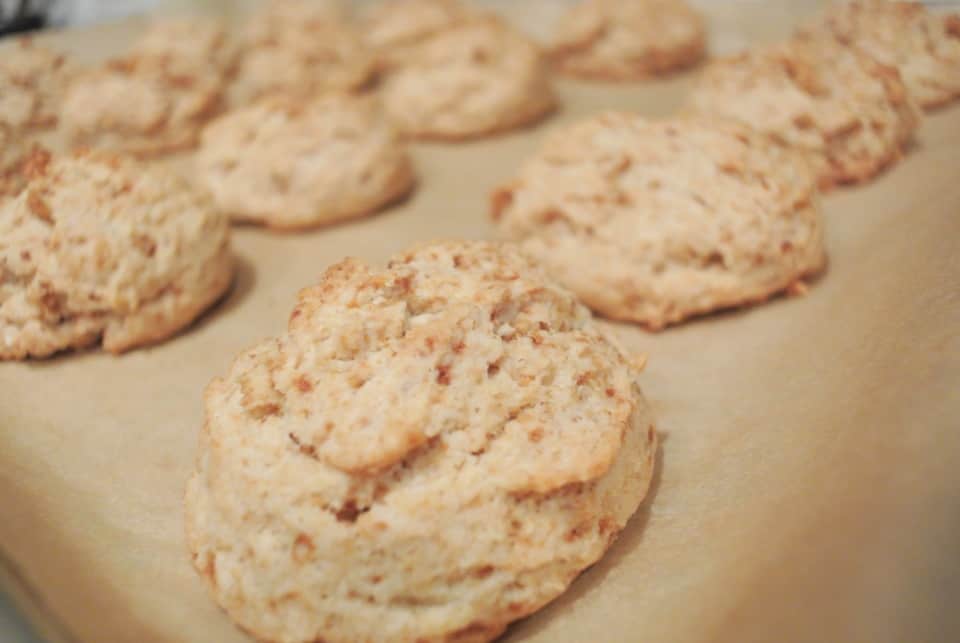 Serve the little, crisp, bites of heaven warm from the oven!