I may receive commission if you purchase through links in this post.
Not your typical dinner roll! These soft, sweet, and shareable sourdough honey buns are the perfect complement to any meal.
They are made with wholesome real-food ingredients and are traditionally fermented and leavened using active sourdough starter.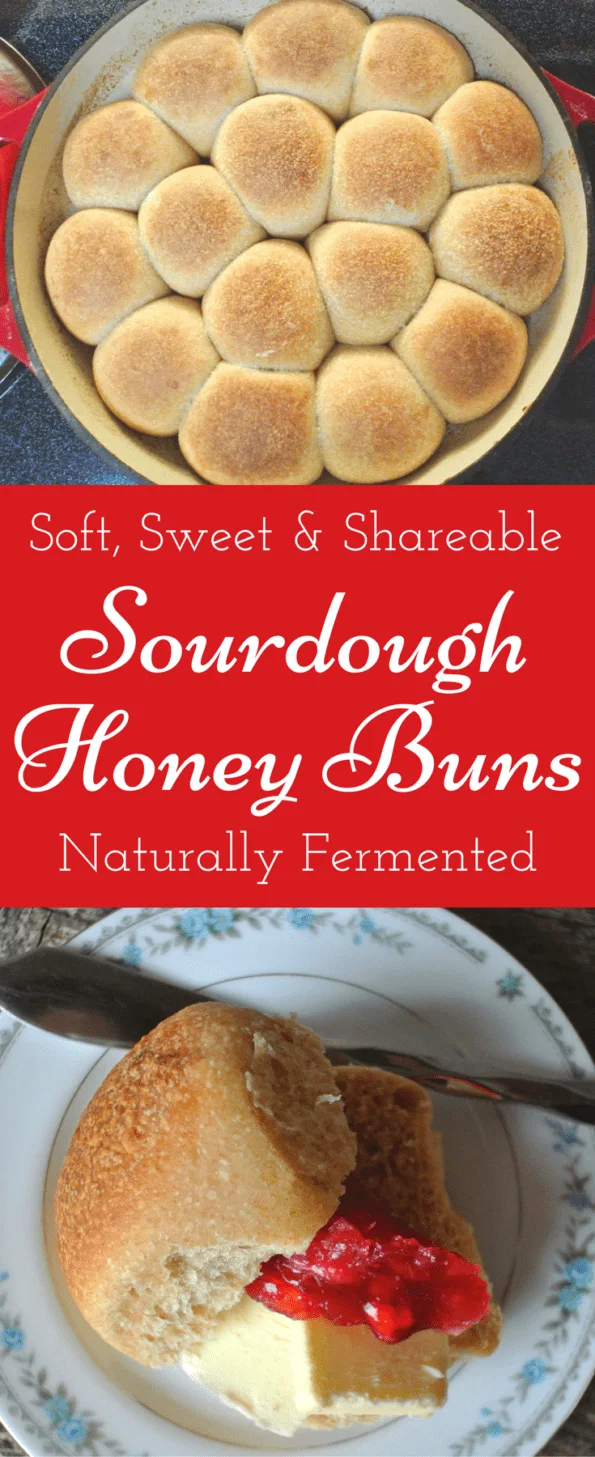 Fermented grains are easier to digest, have better nutrition, and taste really dang good. Serve them alongside a soup or stew, with your holiday meals, or have one warm with butter and jam!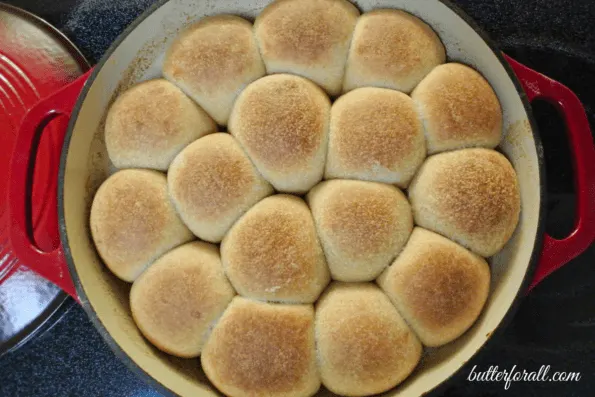 Try My Cinnamon Version of These Honey Buns Too!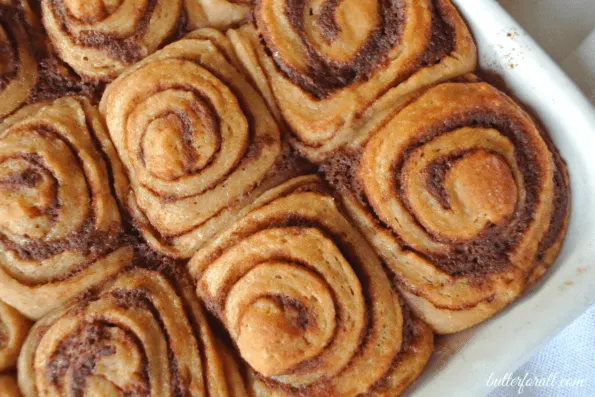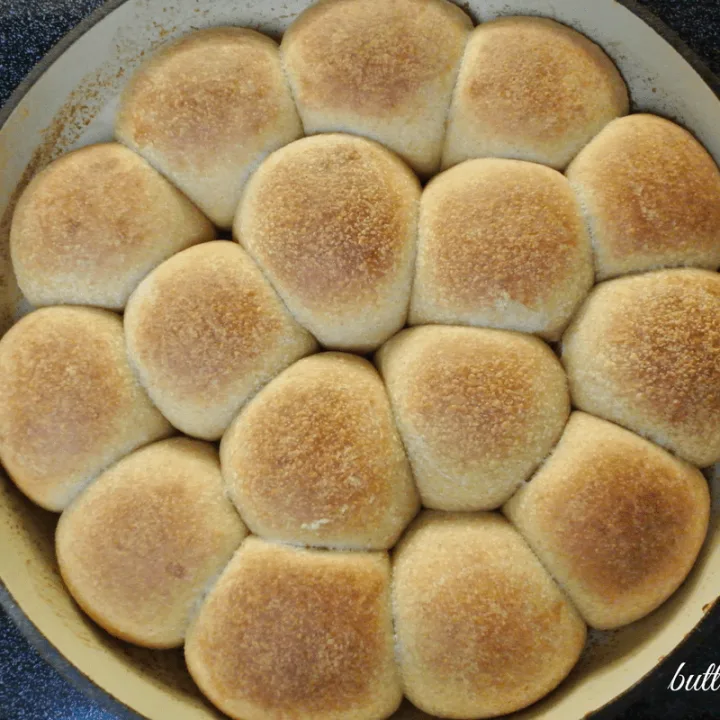 Sourdough Honey Buns
Fermenting Time:
11 hours
49 minutes
Total Time:
12 hours
49 minutes
Perfectly sweet sourdough rolls made with real honey and traditionally fermented.
Ingredients
56 grams (4 tablespoons) butter, melted
200 grams (7/8 cup) whole milk, preferably raw
Instructions
The night before:
Mix the sourdough bun ingredients together either by hand or in a stand mixer. Knead the dough in the bowl until it's smooth and supple. It will be fairly sticky. Cover the bowl and let the dough rest overnight at room temperature.
The next morning:
Preheat your oven to 375°F.
Flour your work surface and turn the dough out onto it. Shape the dough into a long narrow log and then cut the log into 16 equal portions. Shape each portion into a tight round ball. For directions on shaping dough see my sourdough burger buns recipe.
Melt 4 tablespoons of butter in a baking dish, 12-inch casserole pan, or cast iron pan. Place the buns top down in the butter before turning them over seam side down and spacing them evenly. Allow them to proof until they have doubled in size.
Bake the buns for 30 minutes. Let them cool in the pan for at least 30 minutes before serving.
Want To Learn Everything About Sourdough?
Start with this free guide:
Demystifying Sourdough – Everything You've Ever Wanted To Know About Sourdough Starter – Why It's Better For You – And How To Start One