I may receive commission if you purchase through links in this post.
These cinnamon sourdough honey buns are soft and buttery with a sticky sweet filling.

The edges get a nice crispy texture that melts in your mouth. And the honey caramelizes in the pan and on the bottom of the buns. Yummo!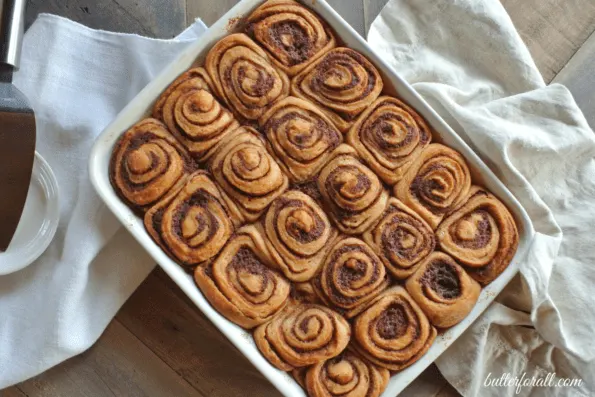 My Sourdough Is About To Turn 15 Years Old!
What better way to celebrate than with a new recipe? This is not a complicated recipe; my philosophy has always been "less is more." It's amazing what you can transform your sourdough starter into with just a few simple ingredients.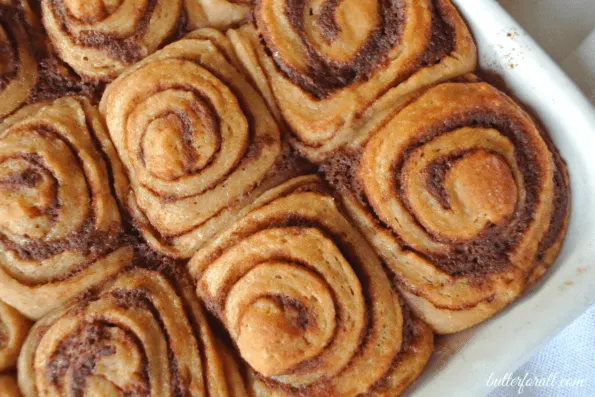 This Recipe Uses a "Rich Sourdough."
A rich dough or rich sourdough is a dough made with butter, milk, and sometimes eggs. Rich doughs are more tender and flaky. They are typically used for sweet breads and desserts. Think of all the fun you can have with this dough!
Add apple butter and pecans to celebrate fall or cranberries and walnuts for a winter treat. The yummy combinations are endless!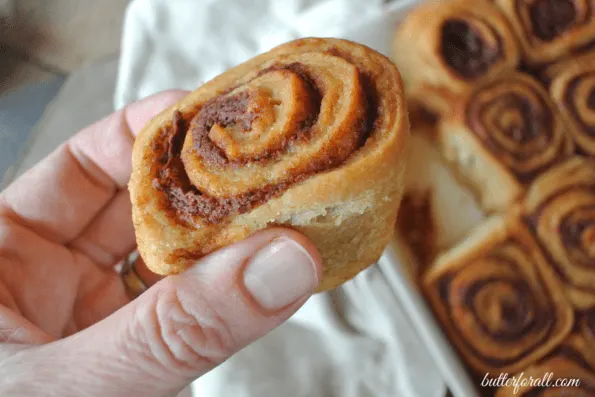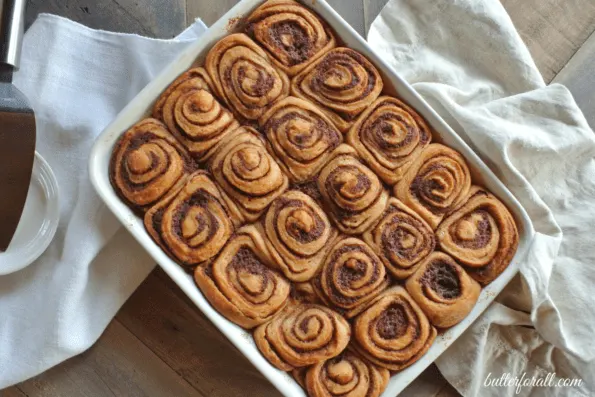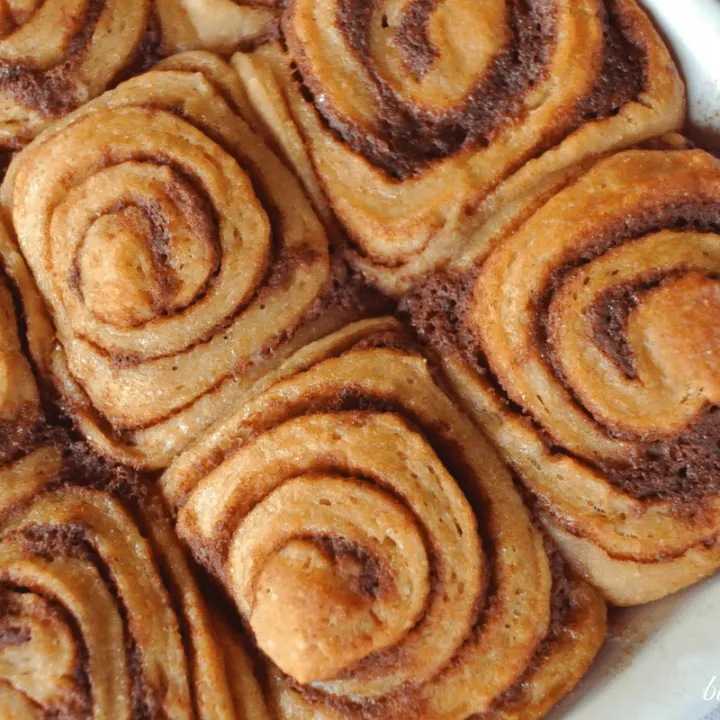 Cinnamon Sourdough Honey Buns
Total Time:
1 day
30 minutes
A traditionally fermented and naturally leavened sourdough cinnamon bun sweetened with real honey.
Ingredients
For the sourdough buns:
217 grams (1 1/2 cups) bread flour
210 grams (1 1/2 cups) whole wheat flour
125 grams (1/2 cup) sourdough starter at 100% hydration
56 grams (1/4 cup) melted butter
200 grams (7/8 cup) whole milk (preferably raw)
10 grams (1 1/2 teaspoon) salt
80 grams (1/4 cup) honey
For the filling:
113 grams (1/2 cup) softened butter
160 grams (1/2 cup) honey
20 grams (3 tablespoons) ground cinnamon
Instructions
The Night Before
Mix the sourdough bun ingredients together either by hand or in a stand mixer. Knead the dough in the bowl until it's smooth and supple. It will be fairly sticky. Cover the bowl and let the dough rest overnight at room temperature.
The Next Morning
Mix the filling ingredients together into a spreadable paste. Set the filling aside.
Turn the dough out on to a floured surface and pat it into a circle.
Roll the dough into a large rectangle about 1/3 inch thick. Use just enough flour so the dough won't stick to your work surface. Check the underside often to make sure it's not sticking.
Spread the filling evenly over the dough, leaving about 1/2 inch of space around the outside.
Starting at the top, roll the dough into a tight cylinder. Use a sharp knife to cut 20 equal sections.
Place the buns into a buttered baking dish.
Cover the buns and let them rise in a warm spot (I use the oven with the light on) until they have doubled in size.
Preheat your oven to 350°F. Bake the buns uncovered for 25 to 30 minutes. They will be golden brown and puffy when done.
Serve the buns warm from the oven or reheat them in a low temperature oven when needed.
Notes
A reader recently commented that she tried to bake these buns on a sheet pan and that they spread out and became flat and crunchy. Please make sure you use an appropriate size pan so the buns will be touching each other after rising. This way they will stay soft and chewy!
Want To Learn Everything About Sourdough?
Start with this free guide:
Demystifying Sourdough – Everything You've Ever Wanted To Know About Sourdough Starter – Why It's Better For You – And How To Start One