I'm really excited to share this recipe with you.
Not only because it is absolutely the most delicious fudge you have ever had but also because it is super easy to make AND it has the word butter twice in its name!
Fudge was something that I thought I had written off forever. It is just so packed with sugar that I didn't believe I'd ever make it again. Deprived, no more! You can make this recipe and feel good about the healthy fats in the coconut butter and pastured butter, the minerals in the raw cacao (magnesium and iron) and the substantial health benefits of the raw honey.
Why Coconut Butter?
I've seen a lot of recipes for fudge made with coconut oil and that's great but coconut oil lacks body. Coconut butter has that body because it's made by puréeing the whole coconut not just extracting the oil. Coconut butter will whip up like butter does when it's softened giving the fudge a wonderfully light, melt-in-your-mouth texture.
Why Pastured Butter?
Cows eat grass y'all. Not grain! Animals that have spent their entire lives on pasture are healthier by far than feedlot cattle. They taste better and their butterfats are much higher in omega fatty acids, fat-soluble vitamins and CLA (conjugated linoleic acid, a strong anti-carcinogen). By buying pastured butter and grass fed meats you are supporting sustainable farming and telling big feedlots to change their practices.
Why Raw Cacao?
This is really up to you and your personal preference. I've made this recipe with both raw cacao and cocoa powder. Both work but there are some 'not so subtle' differences. The first important thing to consider is that raw cacao is actually chocolate in it's raw form. Consuming it raw means more minerals and antioxidants. The flavor is also very different from roasted cocoa powder. It has a sweeter, milky flavor that makes this recipe taste more like milk chocolate. Using the more common roasted cocoa powder will result in a richer, slightly bitter, dark chocolate flavor. Both are good, you will just have to make two batches to decide for yourself which is better!
Please Buy Raw Honey From A Local Source If Possible!
Raw honey has so many benefits to your health and that makes it a perfect sweetener to use in unbaked treats like this fudge. It is loaded with concentrated amounts of amylase (the enzyme that helps digests carbohydrates), it also can be beneficial for allergy sufferers because most raw honey has some pollen in it which can help build immunities. But the main reason to buy local raw honey is in support of bees and beekeepers. Most people are aware of the crisis we have created by using harmful pesticides on the majority of our crops and that honey bees have taken the brunt of this poisoning. Supporting any local beekeeper who is practicing healthy hive management is insuring a market for local honey and the preservation and expansion of bee colonies in your community.
Recipe yields one pound of fudge.
1 Cup Coconut Butter
1/2 Cup Pastured Butter
1/2 Cup Raw Cacao Or Cocoa Powder
1/2 Cup Raw Honey
1 Teaspoon Vanilla
Gently soften both butters. Coconut butter will generally be too hard at room temperature so it can be softened in the oven with the light on for and hour or in a warm water bath. You do not want to melt it!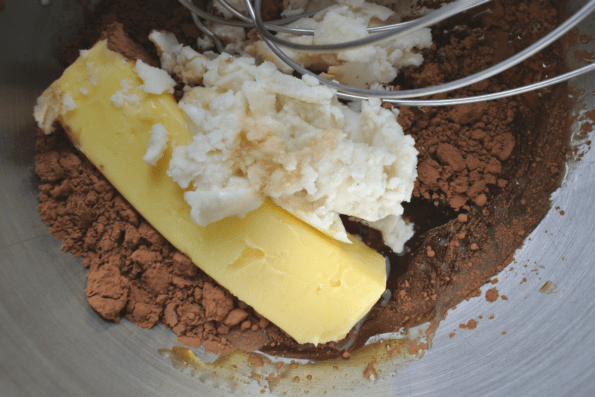 Add all the ingredients to your stand mixer bowl with the whisk attachment or alternatively you can use a bowl with hand beaters or a handheld mixer. Whisk on medium-high speed for 1-2 minutes. Using a rubber spatula scrape down the sides of the bowl and whisk again for 1-2 minutes until the fudge is whipped and lightened in color.
Line an 8″x 8″ baking pan with parchment paper. Scoop the whipped fudge into the pan and smooth it down into the corners.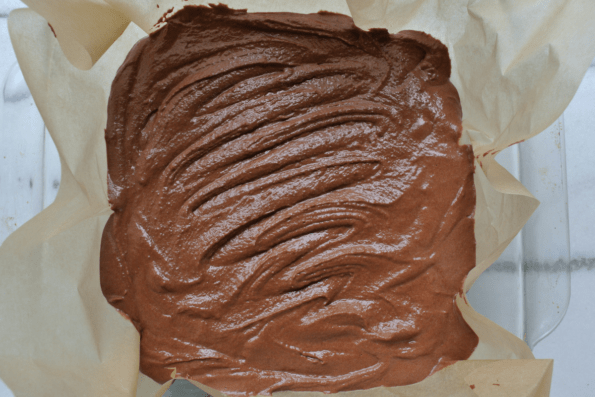 Refrigerate the fudge for at least 1 hour before cutting it into squares and devouring it. Keep the fudge stored in an airtight container in the refrigerator.