I may receive commission if you purchase through links in this post.
If you love chewy cookies then I'm about to bless you with one of my very best cookie recipes.
These are the chewiest, most delicious, most healthy cookies I've ever had. And they have zero added sugar. They are entirely fruit-sweetened! The dates and apricots lend their sweetness and the chewy factor while the cashews add an earthy nuttiness and some good fats and protein.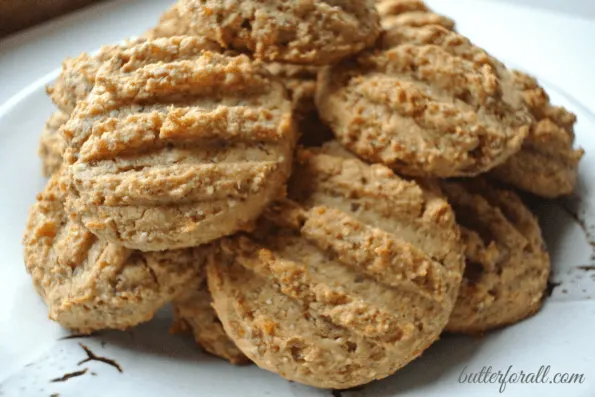 These cookies are awesome for a quick pick-me-up snack for adults or children and they make a quick grab-and-go breakfast if you need to get out the door in a hurry. I have no doubt that this recipe will be at the top of my list for the rest of my life. Really, it's that good! Now, go get bakin'!
This recipe uses my date sweetening method you can read about on the Natural Sweeteners page.
Recipe yields 22 2-ounce cookies
1 cup all-purpose flour
1 cup cashews
8 large dates
1/2 teaspoon baking powder
1/2 teaspoon baking soda
1 cup (~22) dried apricots
1/2 cup butter
1 tablespoon vanilla
1 large egg
Preheat your oven to 325°F.
Start by adding the flour, cashews, and pitted dates to your food processor bowl with the blade attachment. Process these ingredients until they are a sandy consistency. Add the baking powder and baking soda and process again until thoroughly combined.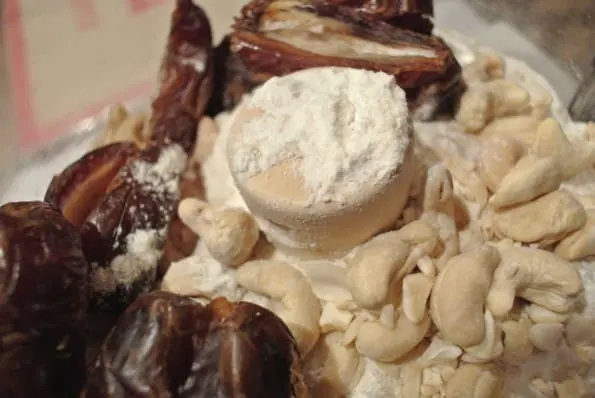 Next, add the apricots to the food processor bowl and pulse them into the sandy mixture. The apricots should be no bigger than pea size.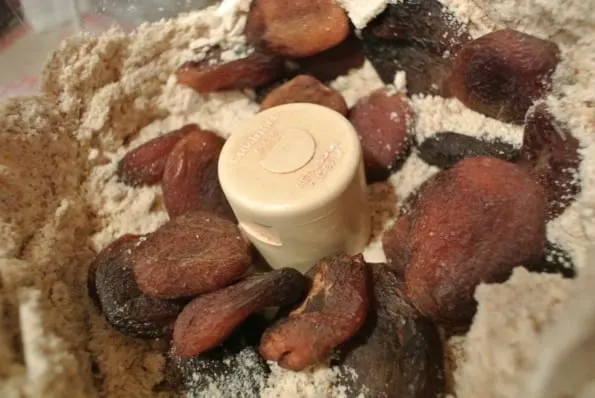 Now, add the butter, vanilla, and egg into the food processor bowl (unconventional, right?!?) and pulse it until the dough comes together and pulls away from the sides of the bowl.
Scoop the dough onto a parchment-lined baking sheet using a 2-ounce scoop. Flatten each cookie with a slotted spatula.
Bake the cookies for 17 minutes or until golden brown. Let the cookies cool on the baking sheet for 5 minutes before transferring them to cooling racks.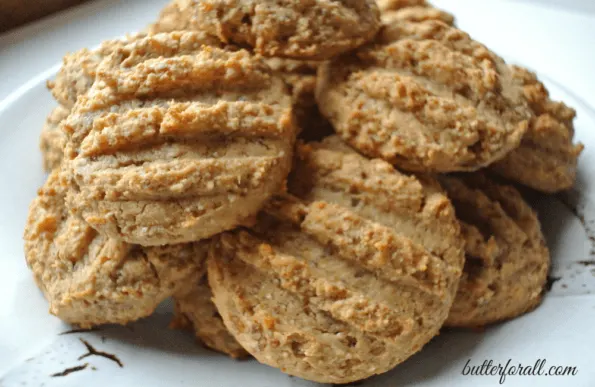 This is the most unconventional recipe I have ever written and it is one of the best. Go figure!