I may receive commission if you purchase through links in this post.
These decadent honey mustard chicken thighs are as easy as they are delicious.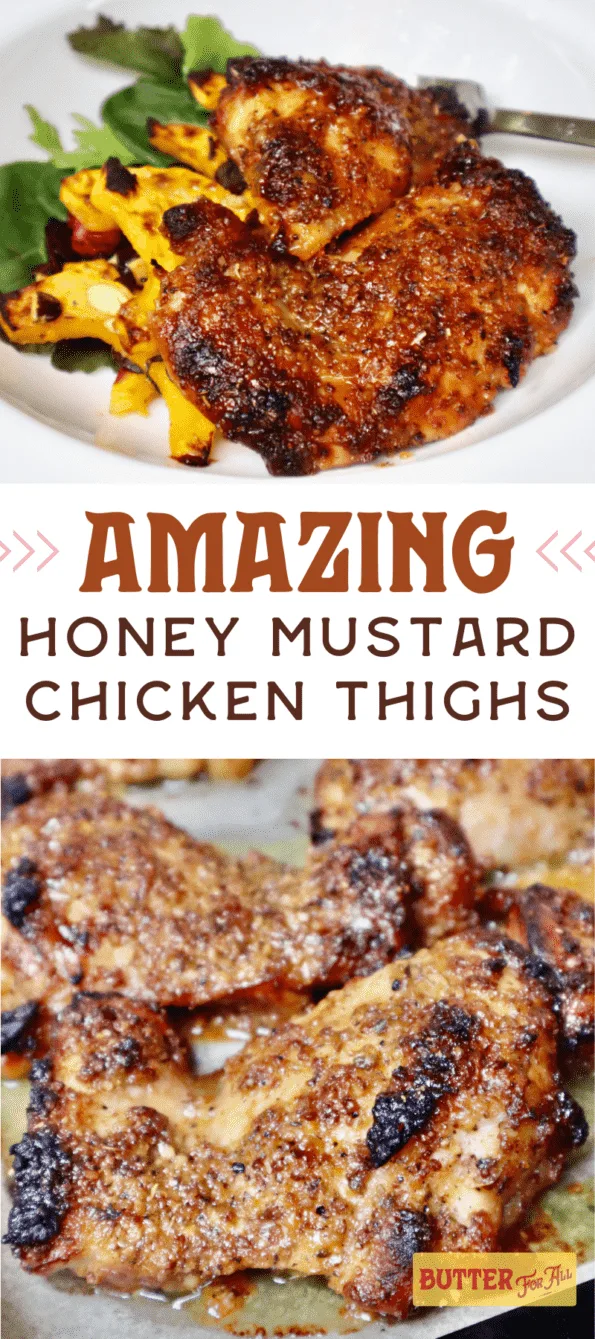 This recipe is really simple to throw together — you just mix the honey mustard marinade, coat the chicken thighs well, and bake them on a sheet pan for 40 minutes. That's it! Dinner is served!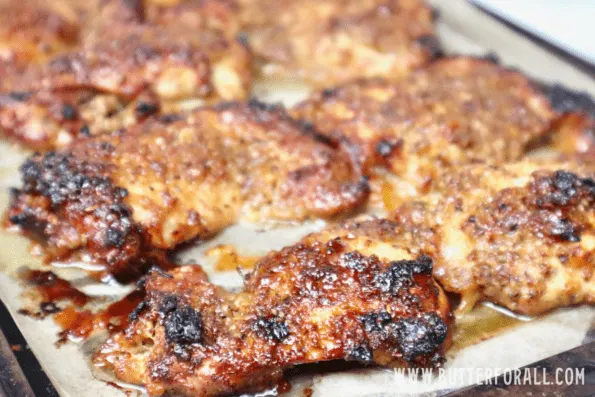 Roast Your Honey Mustard Chicken Thighs Alongside Veggies and Potatoes for a Complete Meal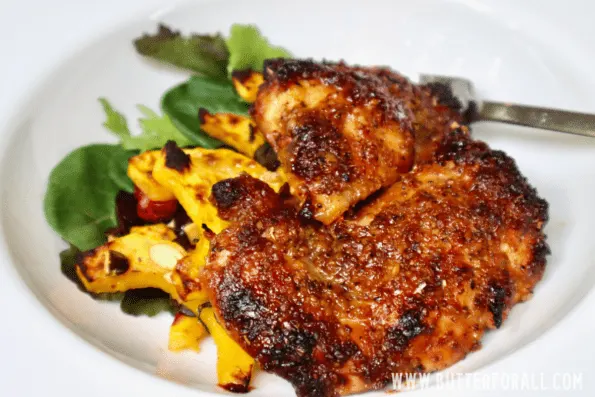 One of our favorite weeknight dinners, roasted meats and sheet pan vegetables can relieve the stress of a busy day! Once the chicken is in the oven, just toss your favorite veggies with a light coating of oil or ghee, dust them lightly with salt, and place them on a parchment-lined sheet pan to bake alongside the chicken thighs until tender.
These chicken thighs also pair nicely with a classic Caesar salad!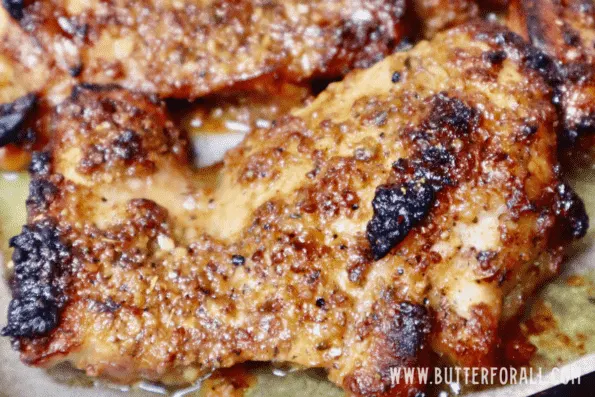 The Weston A. Price Foundation Makes It Easy to Source Organic Pastured Chicken in Your Area
Get in touch with your local chapter for help finding a farm near you.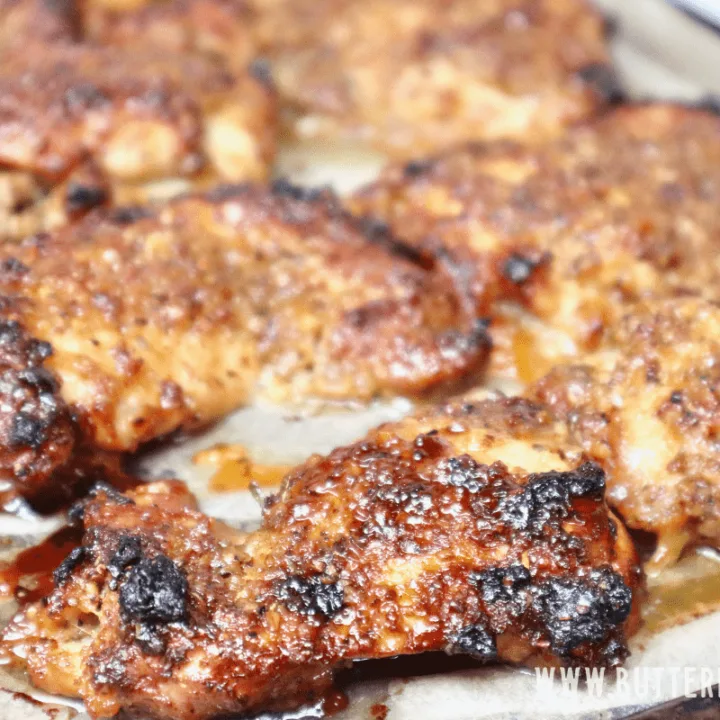 Amazing Honey Mustard Chicken Thighs
Yield: 8-12 servings

Prep Time: 5 minutes

Cook Time: 40 minutes

Total Time: 45 minutes

These amazing honey mustard chicken thighs are bursting with flavor. They are guaranteed to liven up your dinner menu!
Ingredients
3 pounds fresh chicken thighs
1/2 cup stone ground mustard
1/4 cup honey
1/4 cup melted butter, ghee, or favorite cooking oil
2 tablespoons apple cider vinegar
1 tablespoon salt
1 tablespoon dried oregano
1 tablespoon dried garlic flakes
1 teaspoon fresh ground pepper
Instructions
Preheat your oven to 425℉.
Wash and dry the chicken thighs in cold water and set them aside.
In a large bowl whisk together the remaining ingredients until you have a smooth glossy marinade.
Add the chicken thighs and use tongs to coat them well.
Line a large (half sheet pan) baking sheet with parchment paper and arrange the chicken thighs on the parchment evenly. Spread any remaining marinade evenly over the chicken.
Bake the thighs for 40 minutes or until completely cooked and golden brown.
Notes
Make sure you don't confuse stone ground mustard with mustard powder. This recipe is calling for prepared stone ground mustard like the one below.
Recommended Products
As an Amazon Associate and member of other affiliate programs, I earn from qualifying purchases.