I may receive commission if you purchase through links in this post.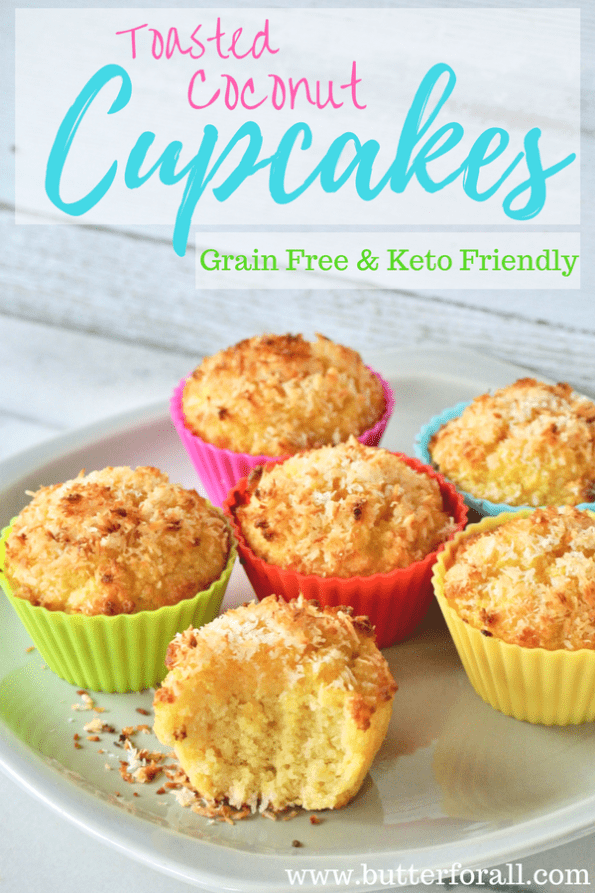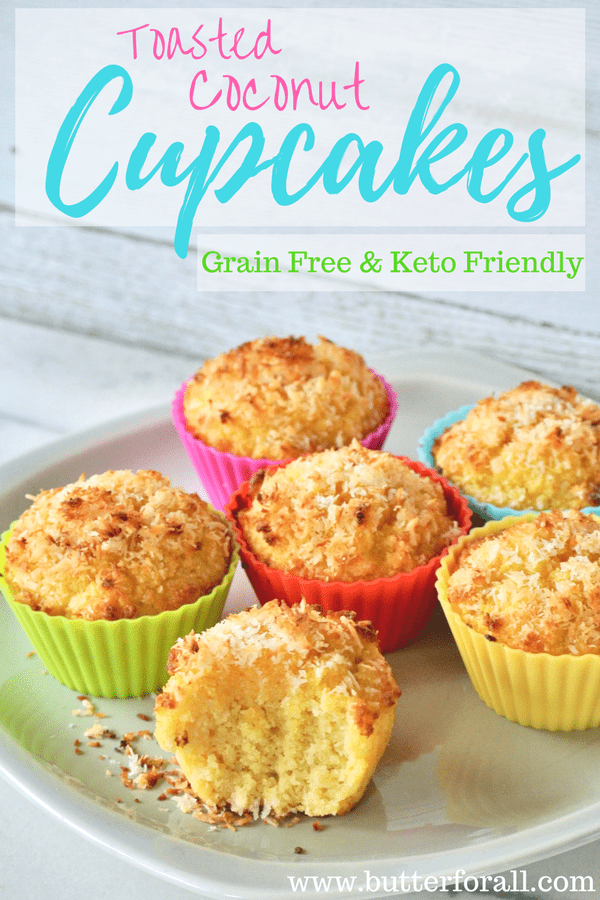 These Grain-Free Toasted Coconut Cupcakes are moist and buttery with a deep coco-nutty flavor.
Cooking with coconut flour can be a mystery. It basically acts like thousands of little sponges sucking up liquid and making everything it touches as dry as desert sand. Not so with this recipe! The generous amount of butter and eggs keep these cupcakes soft and cakey while adding lots of protein and healthy fats!
This recipe was adapted from the recipe for Vanilla Cupcakes written by Bruce Fife N.D. in his book Cooking with Coconut Flour. It's a great book for anyone wanting to easily transition to cooking with coconut!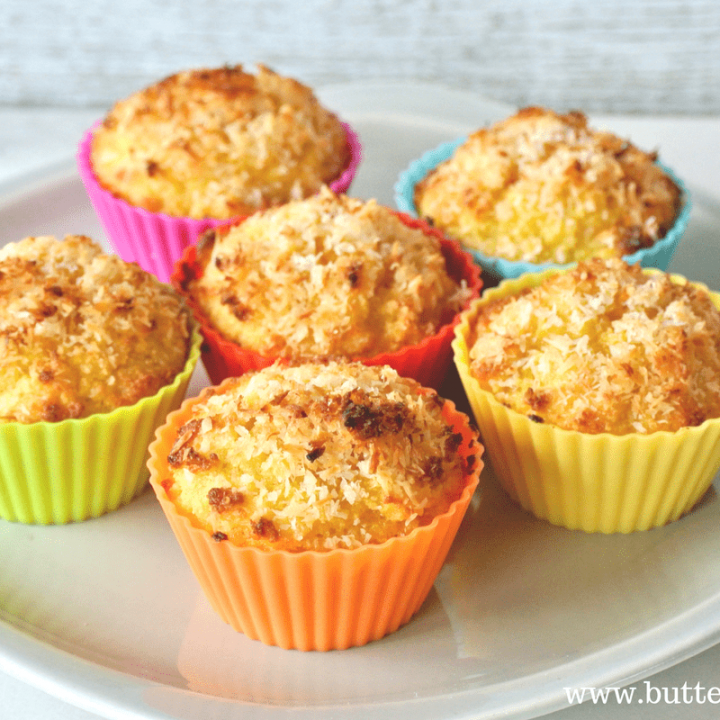 Grain-Free Toasted Coconut Cupcakes
Soft and buttery cupcakes with an excellent toasted coconut flavor.
Ingredients
Batter
3 Eggs
1 Tsp Vanilla Extract
Topping
Instructions
Preheat your oven to 400°.
In a medium sized bowl, mix the melted butter, eggs, sweetener and vanilla together with a whisk.
Add the coconut flour, shredded coconut, baking powder and salt to the wet ingredients and stir well to combine.
Evenly fill six muffin tins or silicone muffin cups with the batter. Don't forget to grease your muffin tins if needed. Top each cupcake with the shredded coconut topping.
Bake the cupcakes for 15 minutes.
Remove the cupcakes from the oven and let them cool completely before serving.