I may receive commission if you purchase through links in this post.
Yep! You read that right! 100% fruit-sweetened brownies… Made in your food processor. Does life get any better?
Since starting my whole food, no refined-sugar journey I've craved brownies. I kept looking longingly at my brownie recipe and wishing there was a way.

In 2013 I started sweetening all my baked goods with dates. I have no idea why it took me so long to develop this recipe. But, I'm so glad I finally did. Not only is it refined-sugar free but it doesn't taste like it. These brownies are fudgy and sweet with enough chocolate to satisfy your craving. They so closely resemble brownies made with sugar that I doubt anyone would know the difference if you didn't tell them. But, YOU SHOULD TELL THEM! Because now we can ALL have brownies without the sugar overload. This is an indulgent treat that comes guilt-free for yourself and your family. So have a fruit-sweetened brownie or two, enjoy them, you deserve it!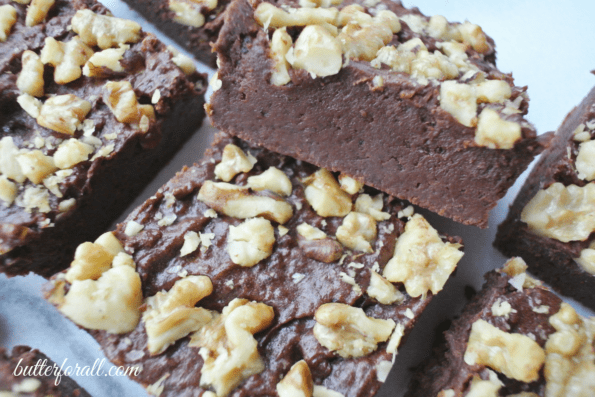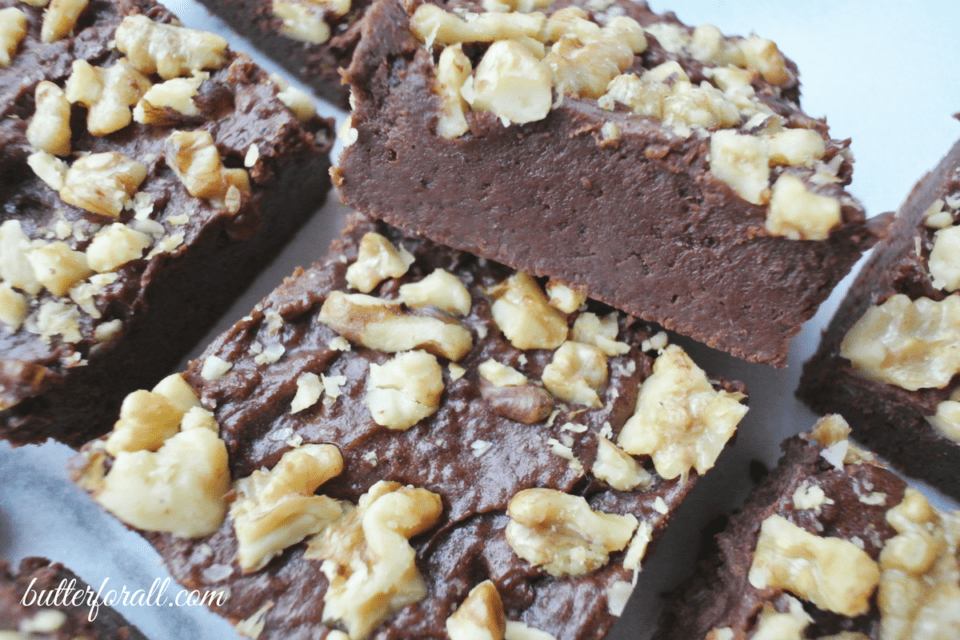 Fruit-Sweetened Brownies in 5 Easy Steps
Recipe yields one 8 by 8-inch pan, or 9 to 12 servings.
12 ounces pitted dates (about 2 cups, I like Medjool dates)
1/2 cup all-purpose flour
3/4 cup cocoa powder
1/2 teaspoon salt
2 eggs
1/2 cup cream
2 teaspoons vanilla
10 tablespoons butter, melted
1/2 cup walnuts, lightly chopped
Preheat your oven to 325°F.
Add the pitted dates, flour, cocoa, and salt to your food processor and process them until they are fine and sandy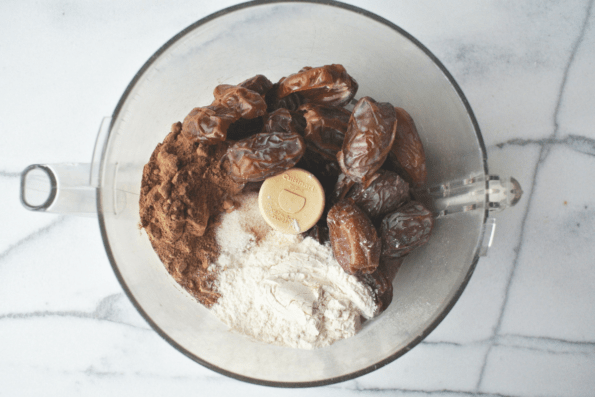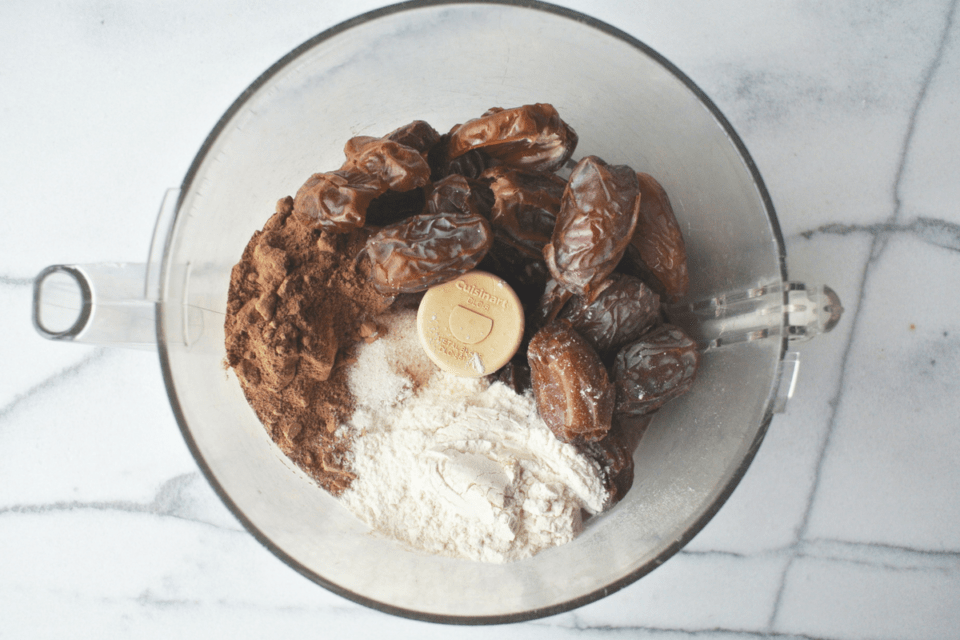 2. In a bowl or large measuring cup whisk together the eggs, cream, and vanilla. Slowly add the melted butter to the egg mixture while whisking.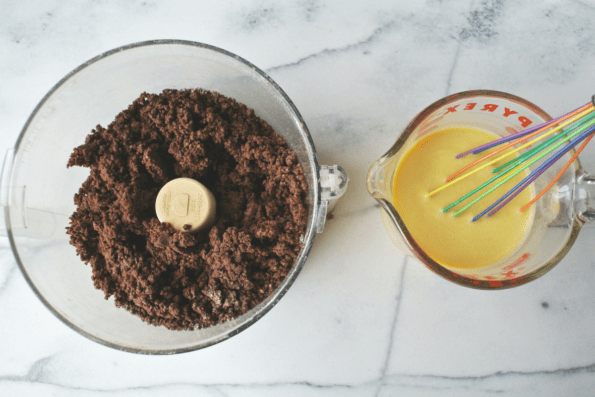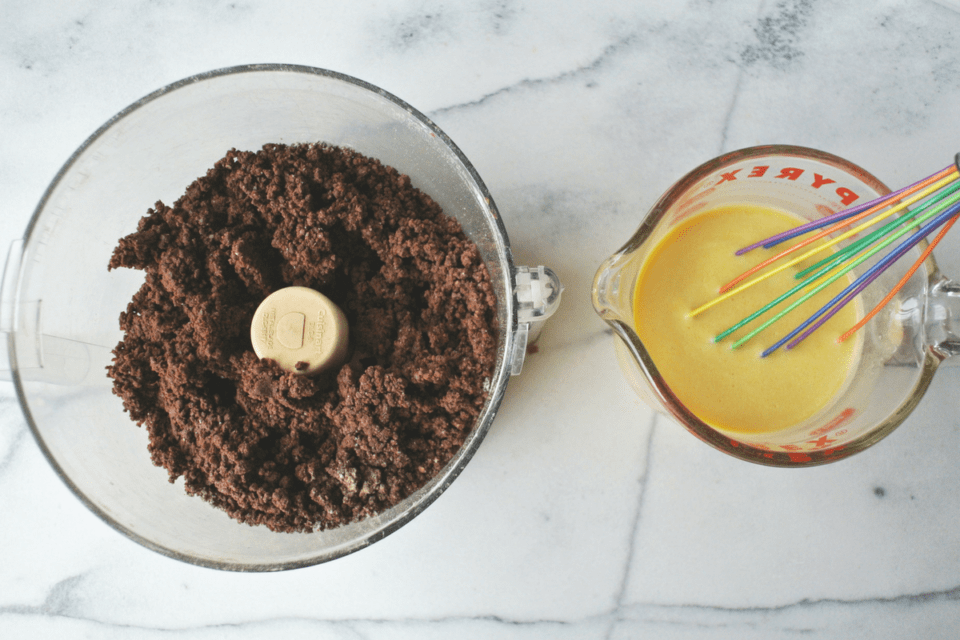 3. Pulse the egg mixture into the chocolate mixture. When it is fully combined and smooth the batter is done!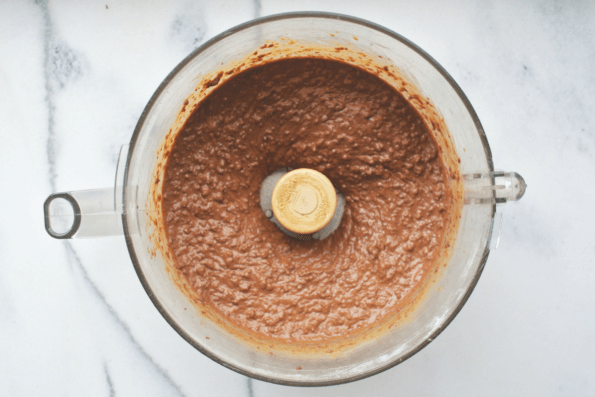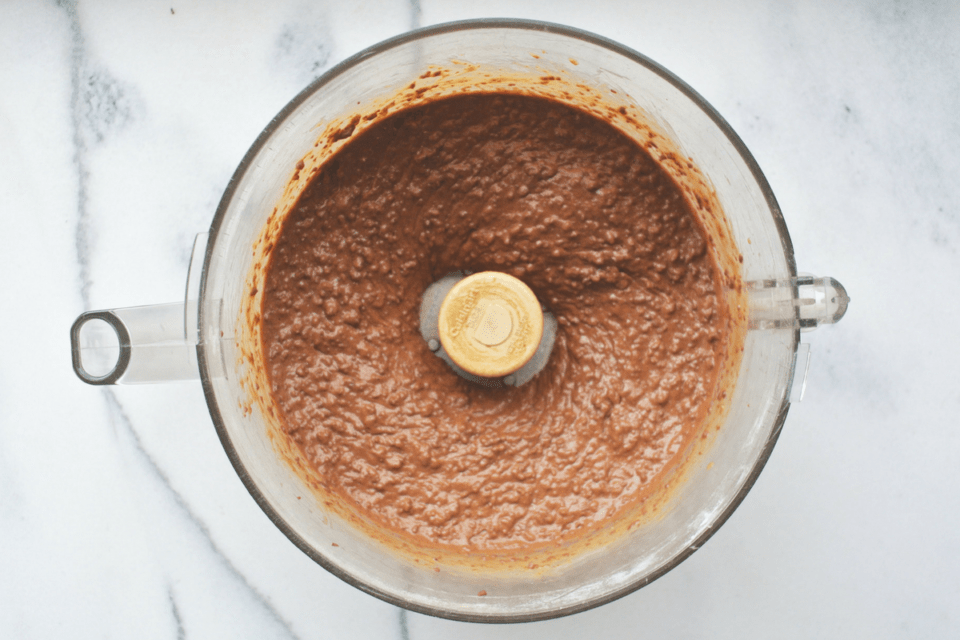 4. Grease an 8 by 8-inch baking pan and smooth the batter into it. Top with the walnuts and gently press them into the batter.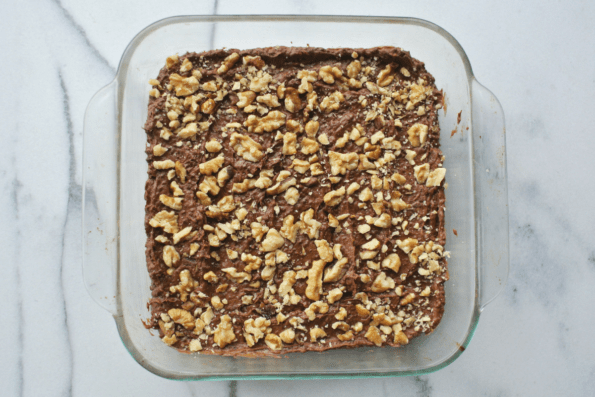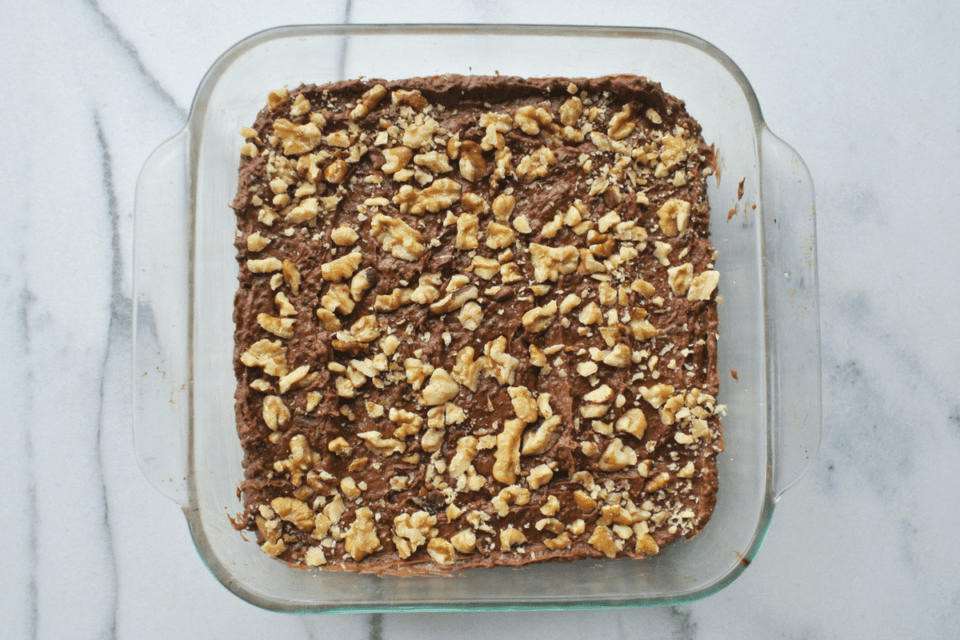 5. Bake the brownies for 25 minutes. Let them cool completely before cutting. Store them in the refrigerator for an even more fudgy texture.
I like to eat my brownies with raw whipped cream on top. Try it, you won't be sorry!