I may receive commission if you purchase through links in this post.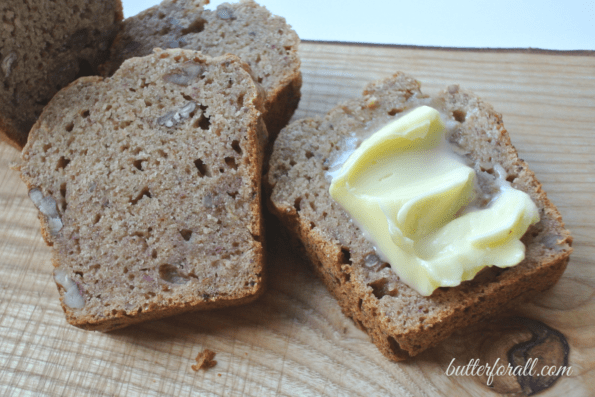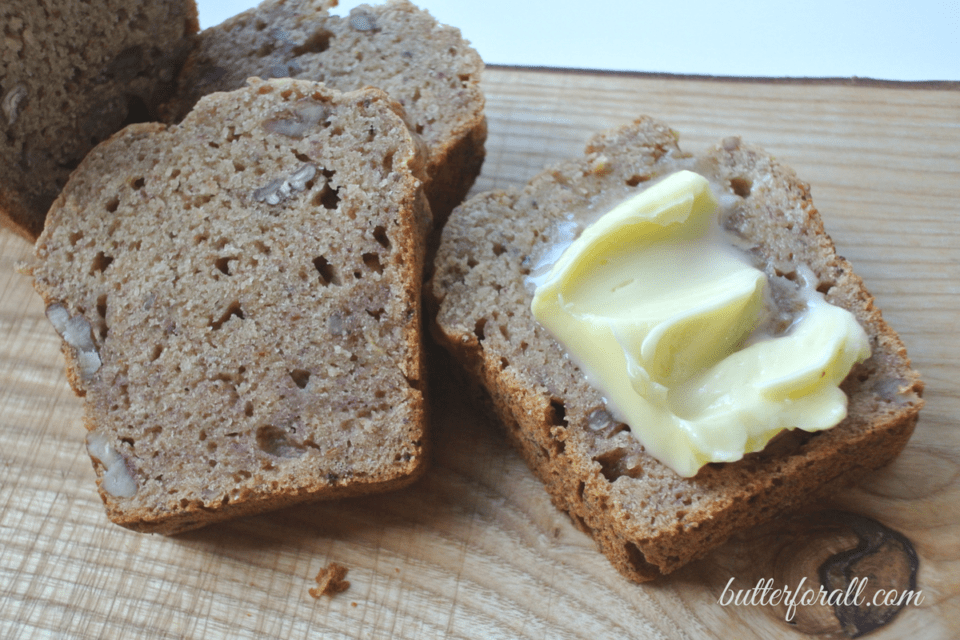 There is ZERO sugar added to this delicious recipe, just the wonderful earthy sweetness from the dates, bananas, and pecans. This quick bread is packed with fiber, protein, and healthy fats. The texture is dense but cake like at the same time. It's a great way to use up soft bananas and it makes a wonderful snack that is easy to pack along. This recipe uses my method for date sweetening that you can read about on the Natural Sweeteners page.
Recipe yields 4 mini loaves or 2 standard loaves.
3 Cups all-purpose flour
1 Pound dates (pitted and halved)
2 Teaspoons salt
2 Teaspoons baking powder
1/4 Cup butter
1/4 Cup coconut oil
4 eggs
2 Cups of mashed ripe bananas (about 5 large bananas)
1 Cup pecans (lightly toasted)
To toast your pecans set your oven temperature to 350°. Spead the pecans out on a cookie sheet in a single layer. Toast for 10 minutes and then remove and let cool.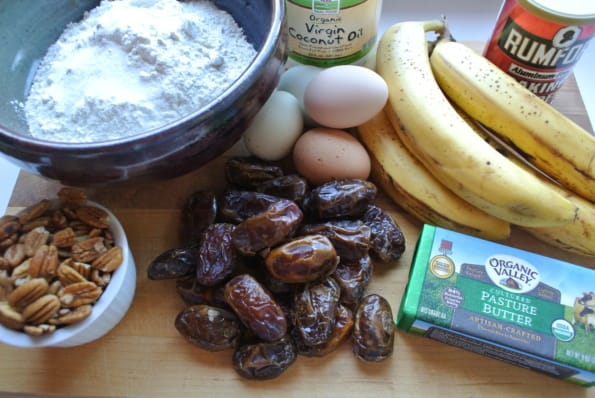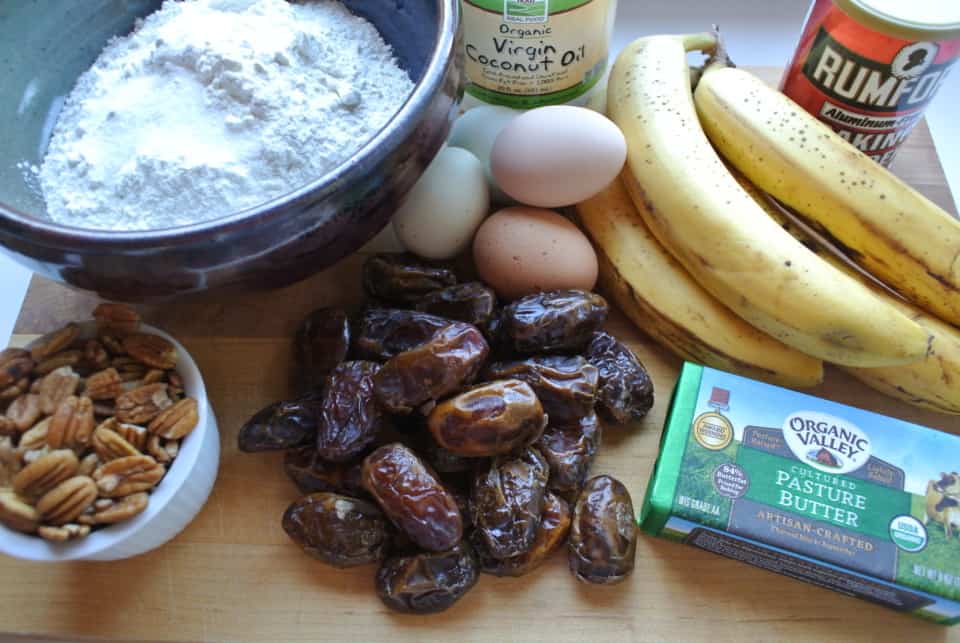 Preheat your oven to 325°.
In your food processor combine the flour, dates, salt and baking powder and process until the mixture is a sandy texture.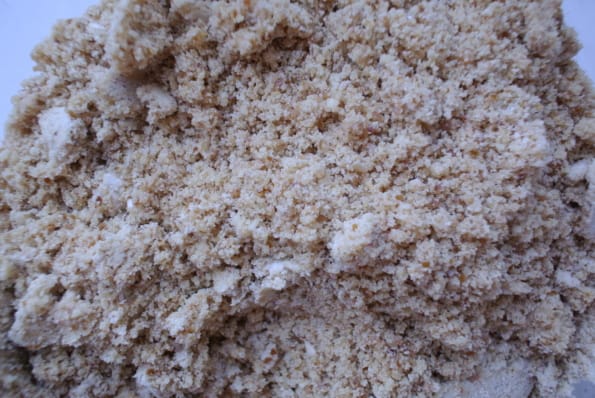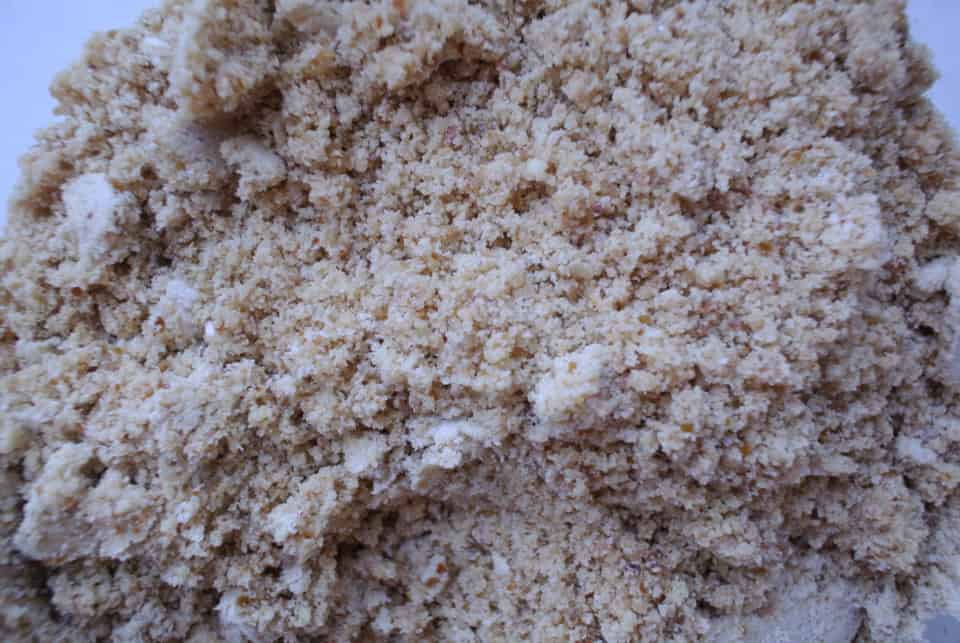 In a mixing bowl or stand mixer combine the butter, coconut oil and cream them together. Add the eggs one at a time mixing thoroughly after each egg. Add the banana and beat until well mixed.
Add the dry ingredients into the wet ingredients and mix just until incorporated. Add the toasted pecans and mix gently.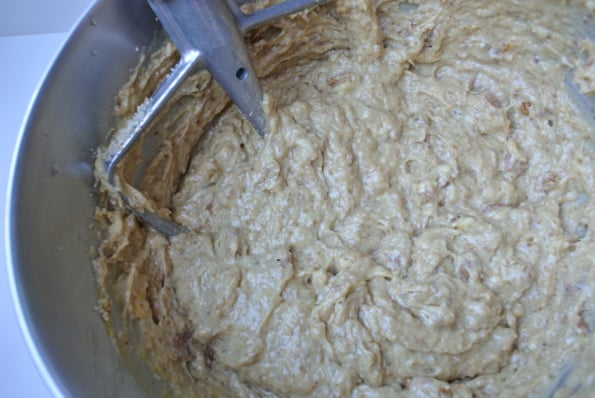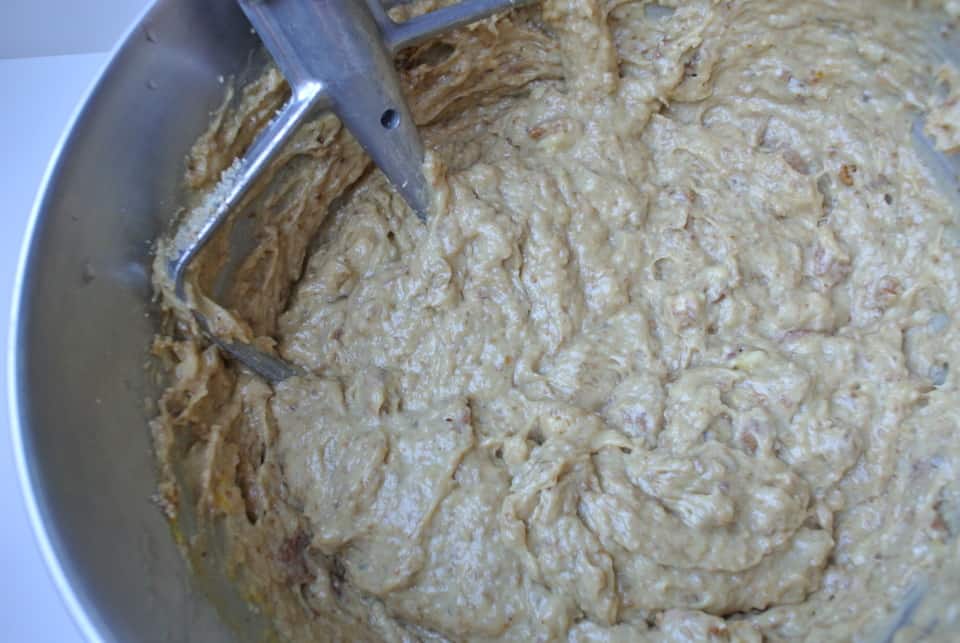 Grease your bread pans with a small amount of coconut oil and split the batter between them. I use a pan that makes four mini loaves. They are the perfect size to eat up quickly and the extra loaves can be frozen easily or given as gifts.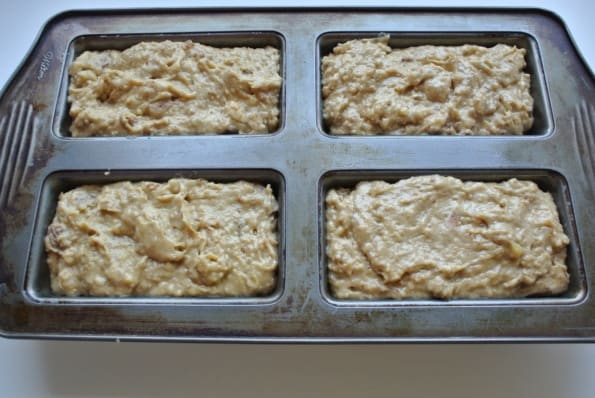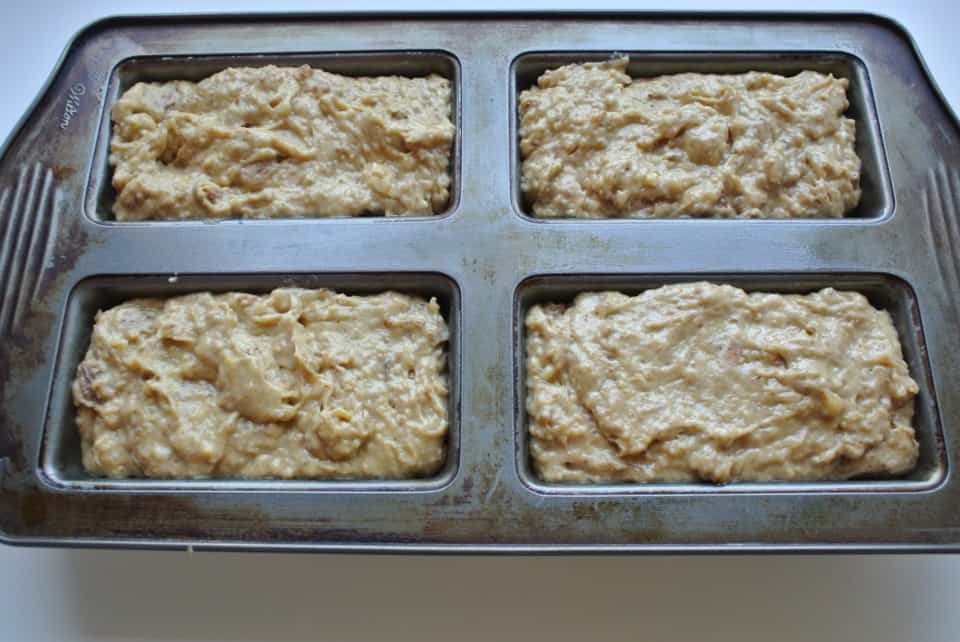 Bake your loaves at 325° for 50 minutes (or 60 minutes for larger loaves) or until a toothpick inserted in the center of the loaf pulls away clean.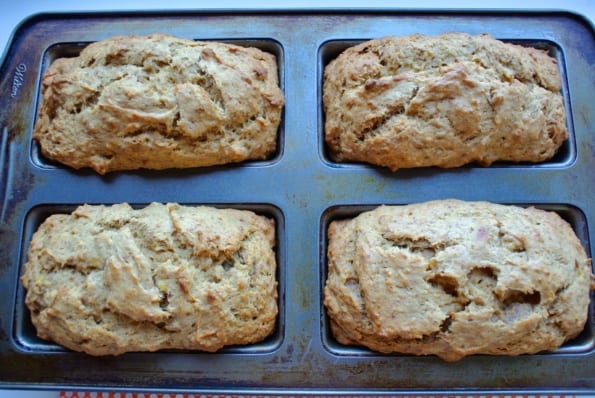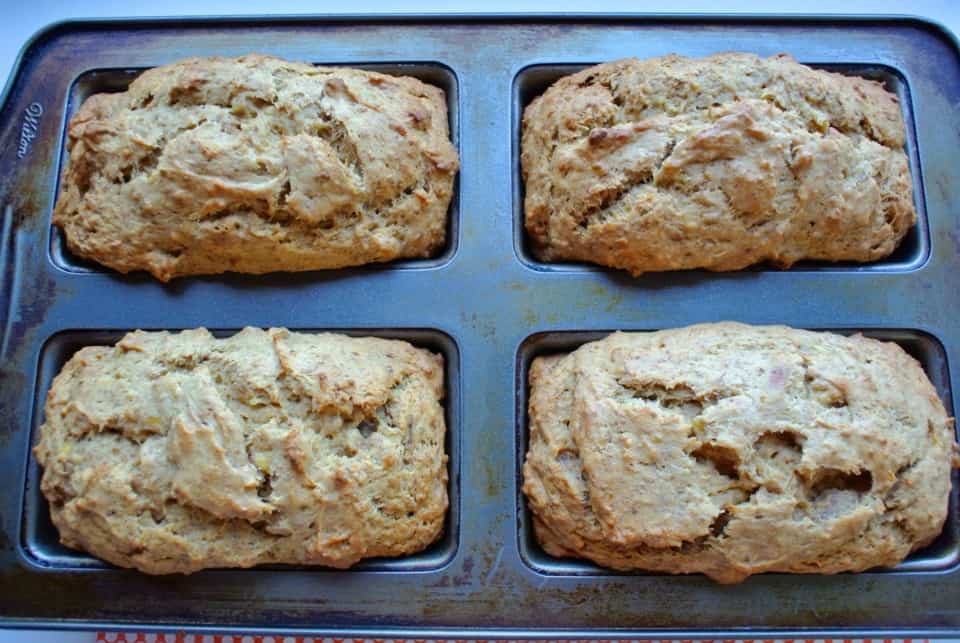 Let the loaves rest for 5 minutes in the pan before removing them to cooling racks.
Serve slightly warm with good quality pastured or raw butter. Because of the large amount of eggs in this recipe I do recommend refrigerating or freezing the loaves that will not be eaten within 24 hours of baking. This bread reheats wonderfully in the toaster or oven.


Enjoy!