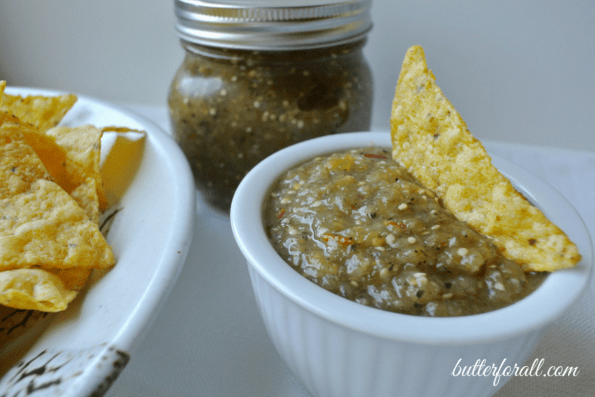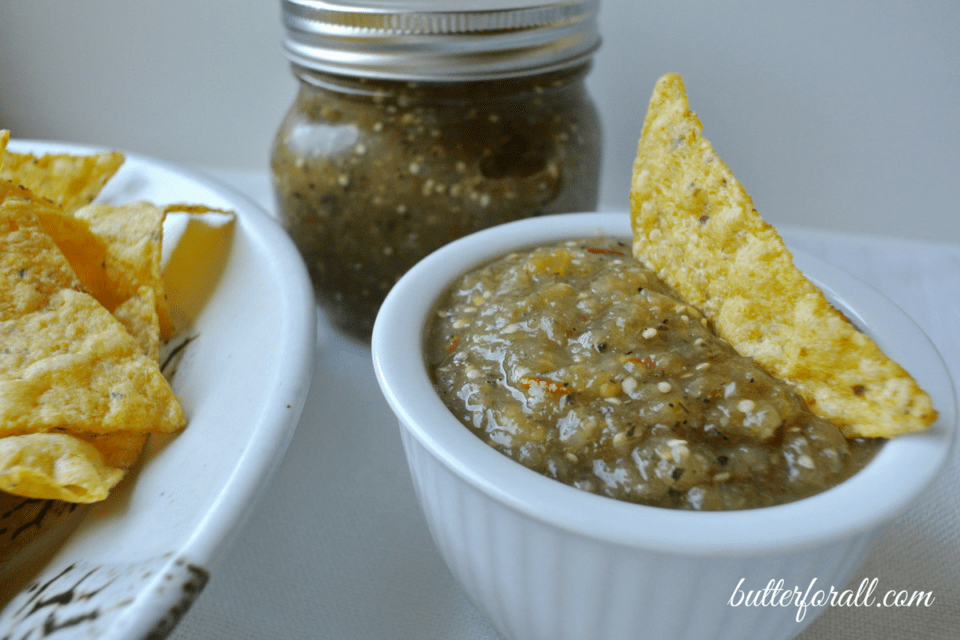 Salsa literally translates to "sauce".  And this is a perfect example of a multi-purpose sauce. Use it as a dip, a marinade, a topping for meats and fish, or simply cook with it. However you decide to use it, this sauce will add depth and a smokey tanginess to your dishes. I grow my own tomatillos but in some parts of the country they can be hard to find. Try your local health food store, farmer's market or Mexican market. Look for tomatillos that are firm and still have the dry husk on the outside. The husk should be green or slightly yellow. If the husk is brown and withered looking and the fruit is soft the tomatillos are old. Once you've found your supply I encourage you to make a double or triple batch and can it for the cold winter months. Nothing warms up a winter evening like a pork roast cooked in spicy tomatillo salsa.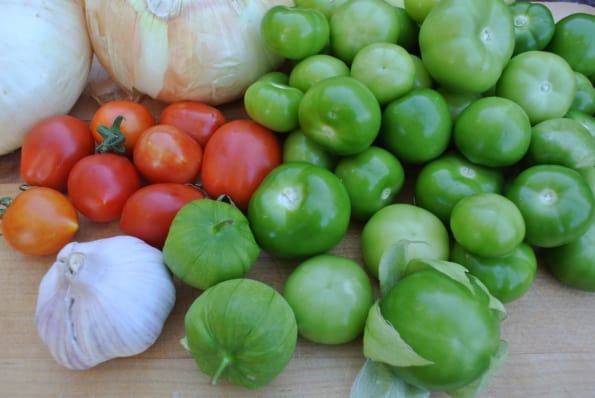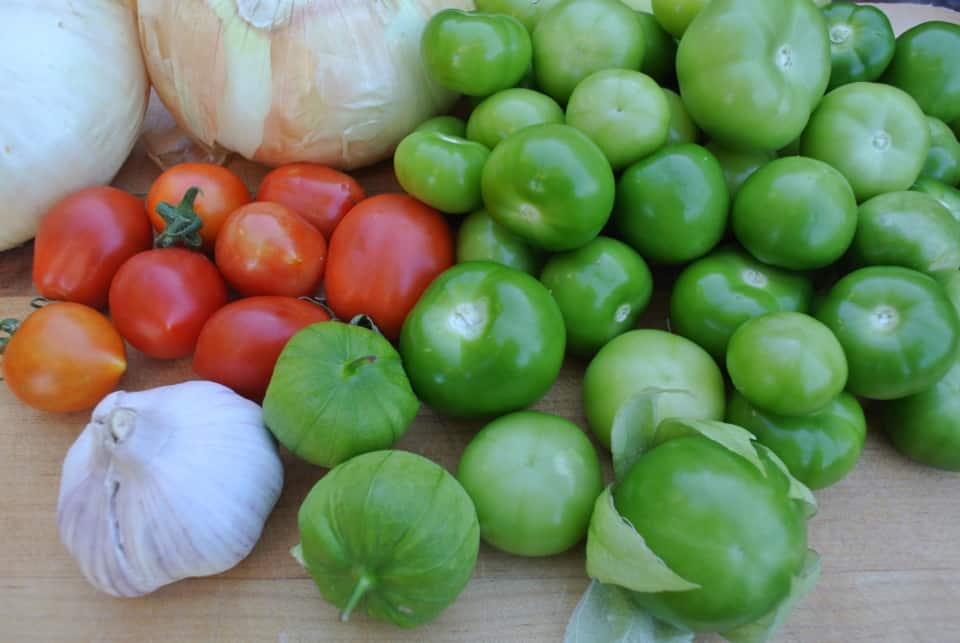 Recipe yields 6 cups
2 Pounds fresh tomatillos (husks removed)
2 Large sweet onions
1/2 Pound tomatoes
1 Head of garlic (cloves peeled)
Whole jalapeños (optional) For mild salsa omit the jalapeño, for medium salsa add 2, for spicy salsa add 3 or more.
2 Tablespoons dried oregano (fresh cilantro can also be used)
Salt and pepper to taste
Preheat your BBQ. We use charcoal because we prefer the flavor to gas, but a gas grill will work as will the oven on broil.
Slice the onions in thick slices. When the BBQ is hot arrange the tomatillos, tomatoes, onions and peppers over the coals. You want the coals to be very hot. Don't be afraid to char your veggies. The fire roasting and char is what gives this salsa such a wonderful flavor.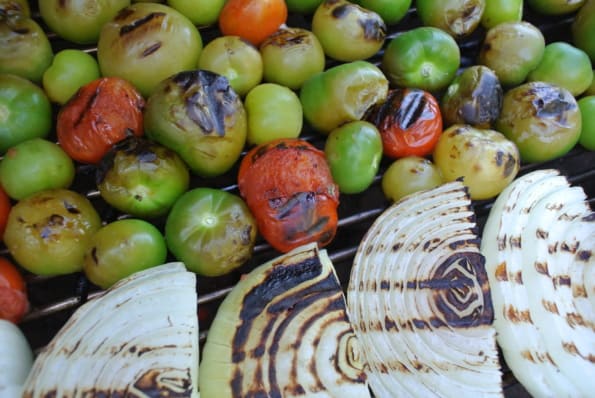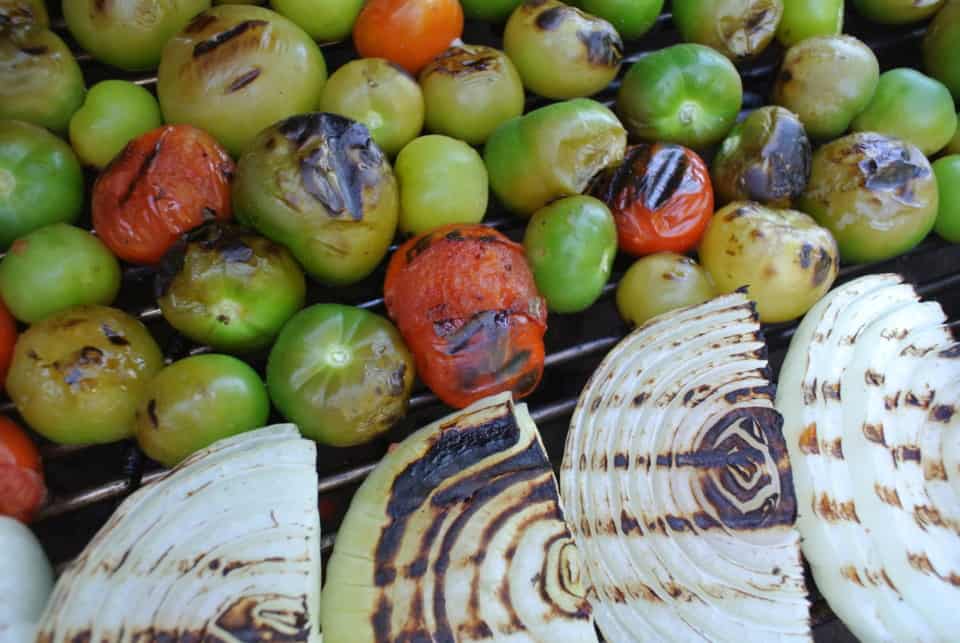 Rotate the veggies until all their sides have had a chance to char a bit. At this point the veggies will be getting soft and the tomatillos and tomatoes will be starting to split. Remove the veggies to a large bowl, add the garlic and cover it with plastic wrap. Let the veggies sweat in the bowl until cool.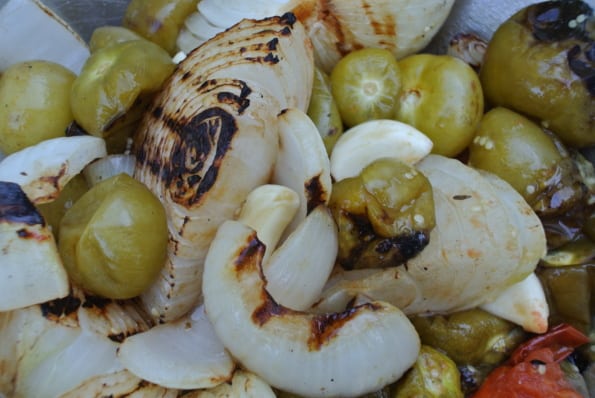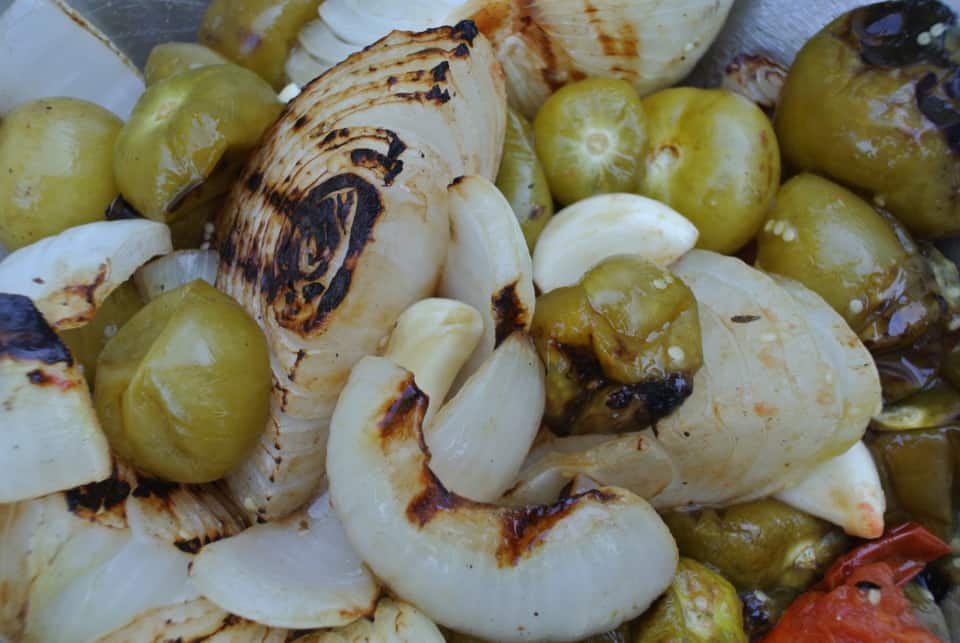 When the salsa ingredients have cooled add them into your food processor or food mill and process them until almost smooth. Add the oregano and salt and pepper to taste. Process again. When the salsa is well combined remove it from the food processor and store it in glass jars in the refrigerator, freezer or can it for future use.