I may receive commission if you purchase through links in this post.
You know that perfect cookie, the one of your dreams? The very one that you secretly devour whenever you get a chance?
Yeah, well let me introduce you to mine – the snowball! I've always loved shortbread because, you know, I love butter. So take a shortbread dough and add buttery pecans as well. Oh, good grief, somebody stop me!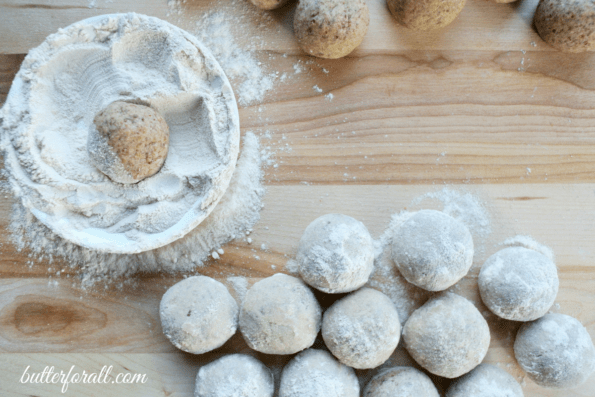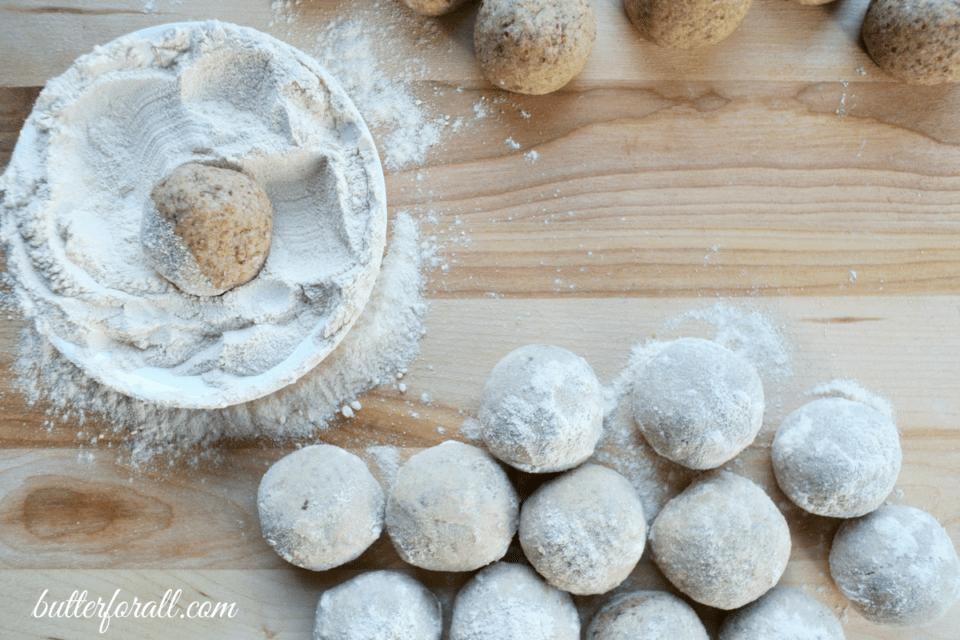 So how do you make a snowball sweet and powdery without the powdered sugar or any refined sugar at all? Follow along here to learn my secrets.
Recipe yields 24 cookies.
1 cup all-purpose flour
1 cup pecans
5 ounces pitted dates (about 1 cup)
1/2 cup butter
1 teaspoon vanilla
5 tablespoons maple sugar (for dusting)
Preheat your oven to 350°F.
In your food processor bowl with the blade attachment combine the flour, pecans, and dates. Process these ingredients until they are fine and sandy. Add the butter and vanilla and process again until a nice dough forms.
Line a baking sheet with parchment paper. Using a tablespoon to measure, scoop the dough and shape the cookies by using your hands to quickly roll them into balls.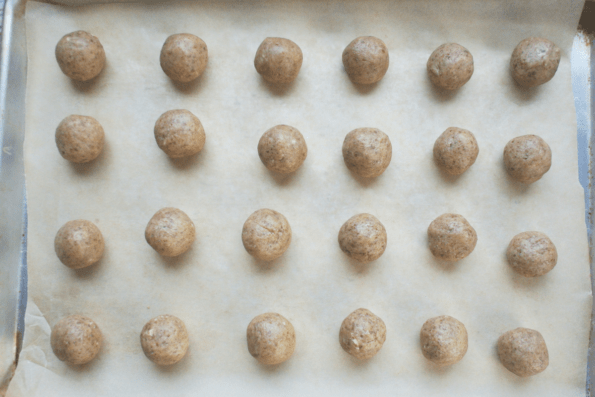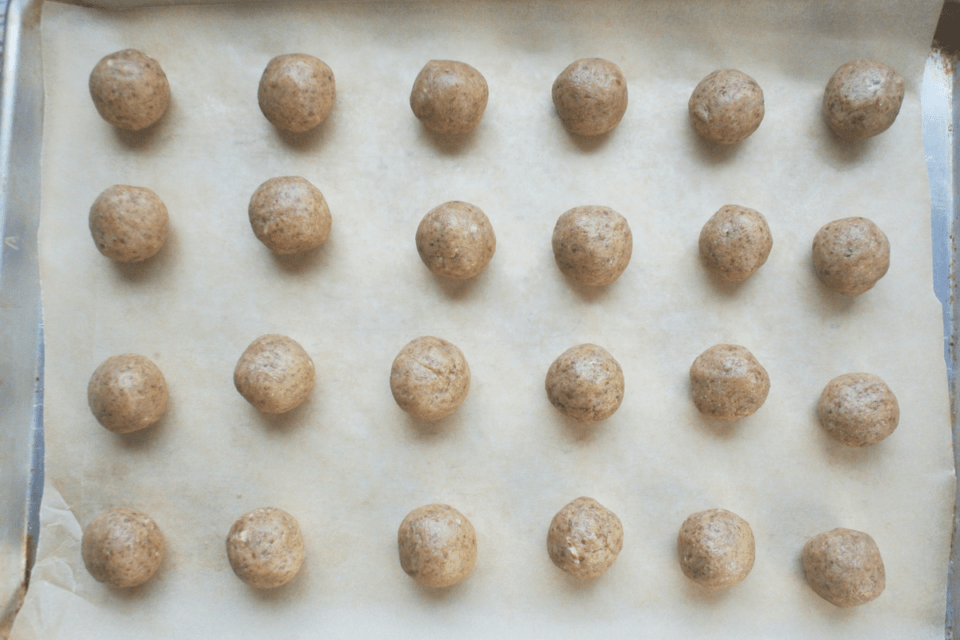 Bake the cookies for 18 minutes.
While the cookies bake, make your powdered maple sugar. Take 5 tablespoons of maple sugar and grind it in a spice grinder or with a mortar and pestle to make a fine powder.
When the cookies are done baking let them cool for 10 minutes on the baking sheet. While the cookies are still warm roll them in the powdered sugar and then set them aside to cool completely.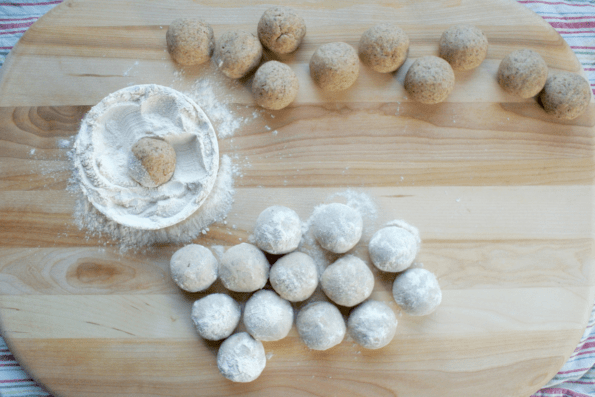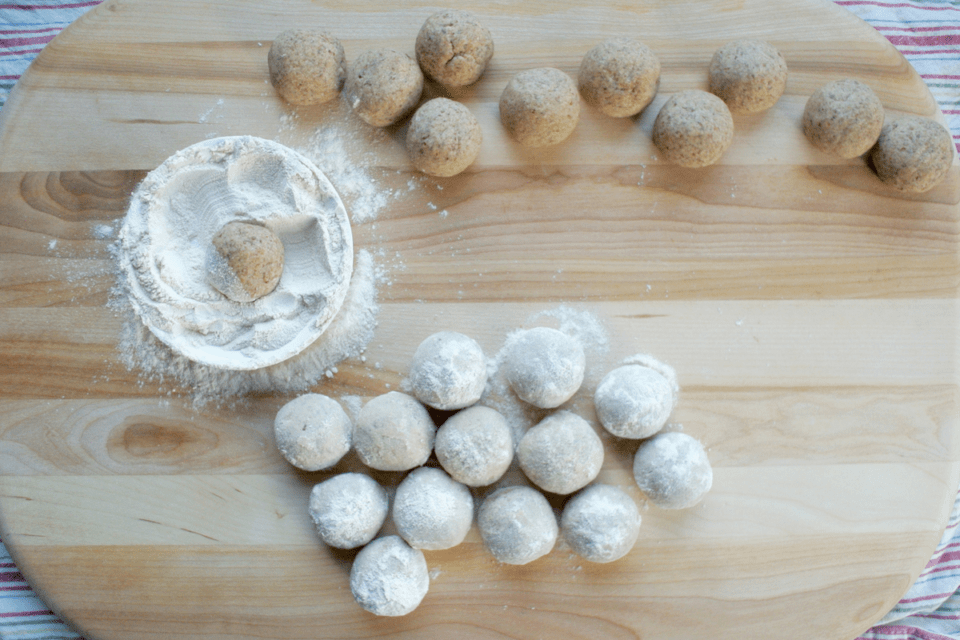 Once they have completely cooled, roll them in the remaining sugar one last time.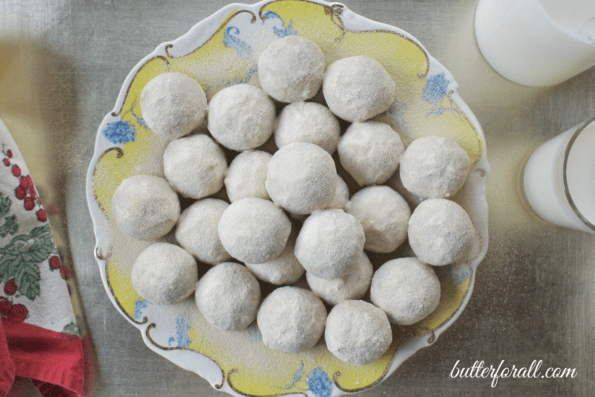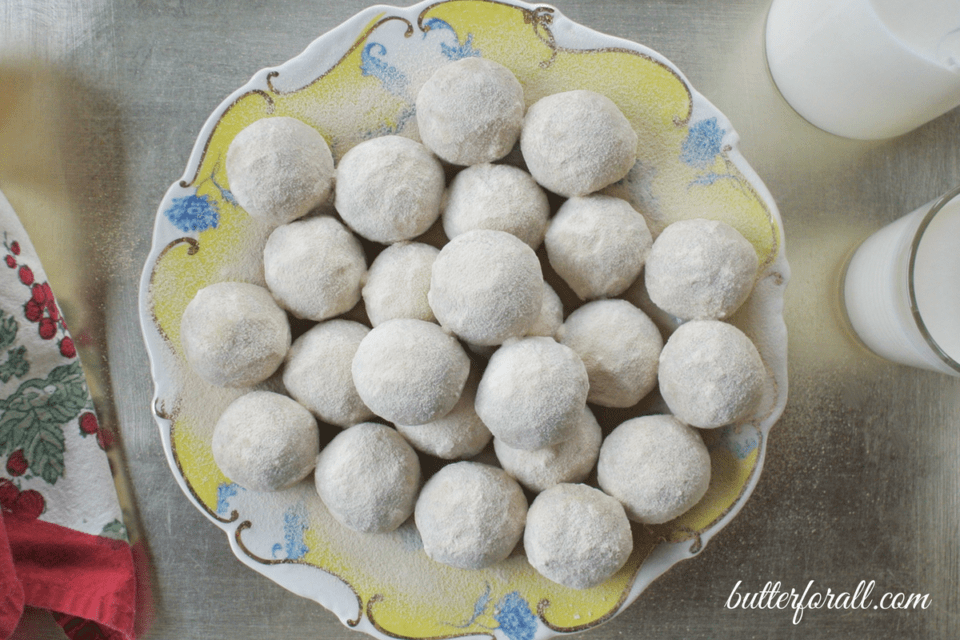 Serve them with ice-cold raw milk for an extra special treat!