Print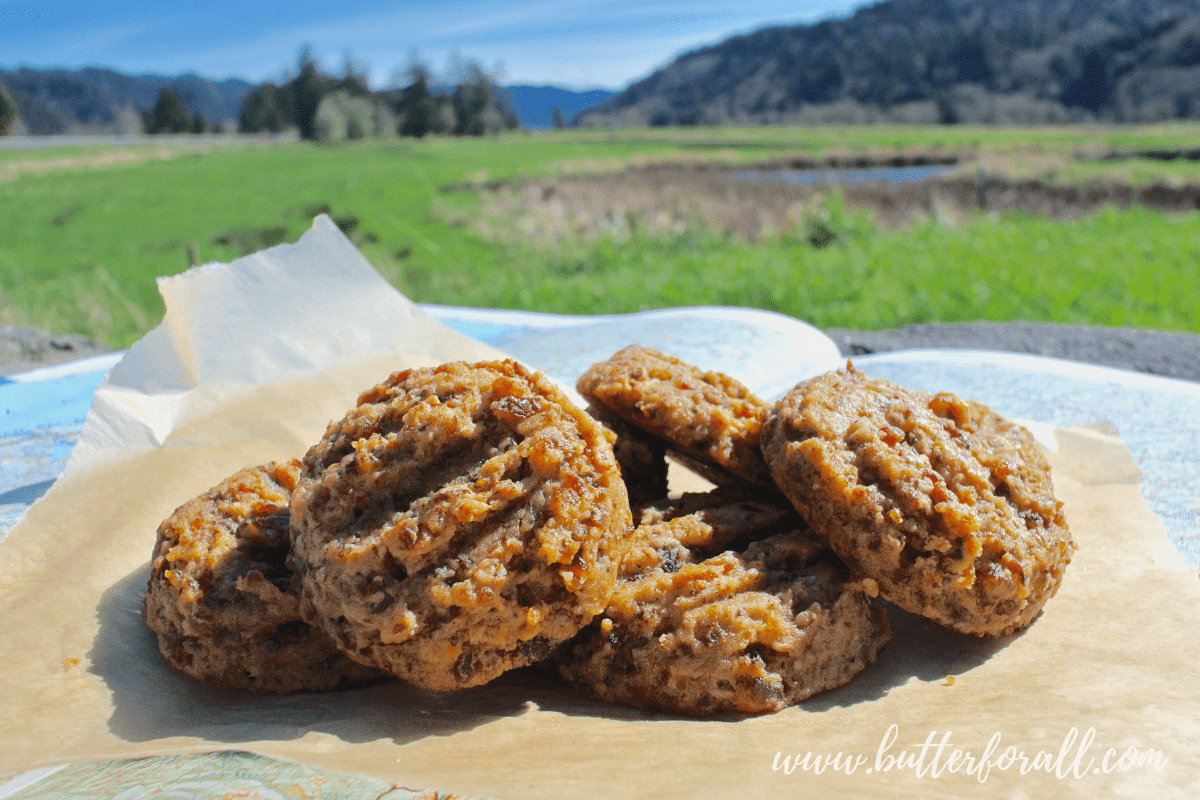 Chewy Cranberry Walnut Cookies
These decadent cookies are 100% fruit sweetened and pack a ton of energy into a portable size.
Preheat your oven to 325°.

Add the flour, walnuts, dates, baking powder, and baking soda to your food processor bowl with the blade attachment. Process the ingredients until sandy.

Add the apricots and process again until they are pebble size.

Add the cranberries and pulse them in.

Add the butter, egg and vanilla.

Pulse the ingredients and scrape the sides with a spatula several times until the dough comes together.

Using a 2oz scoop or spoon, portion the batter onto a parchment lined baking sheet. Use a fork or slotted spatula to gently flatten each cookie.

Bake the cookies for 17 minutes.

Let the cookies cool completely on the baking sheet before transferring them to airtight storage.

Get outside and devour!