Print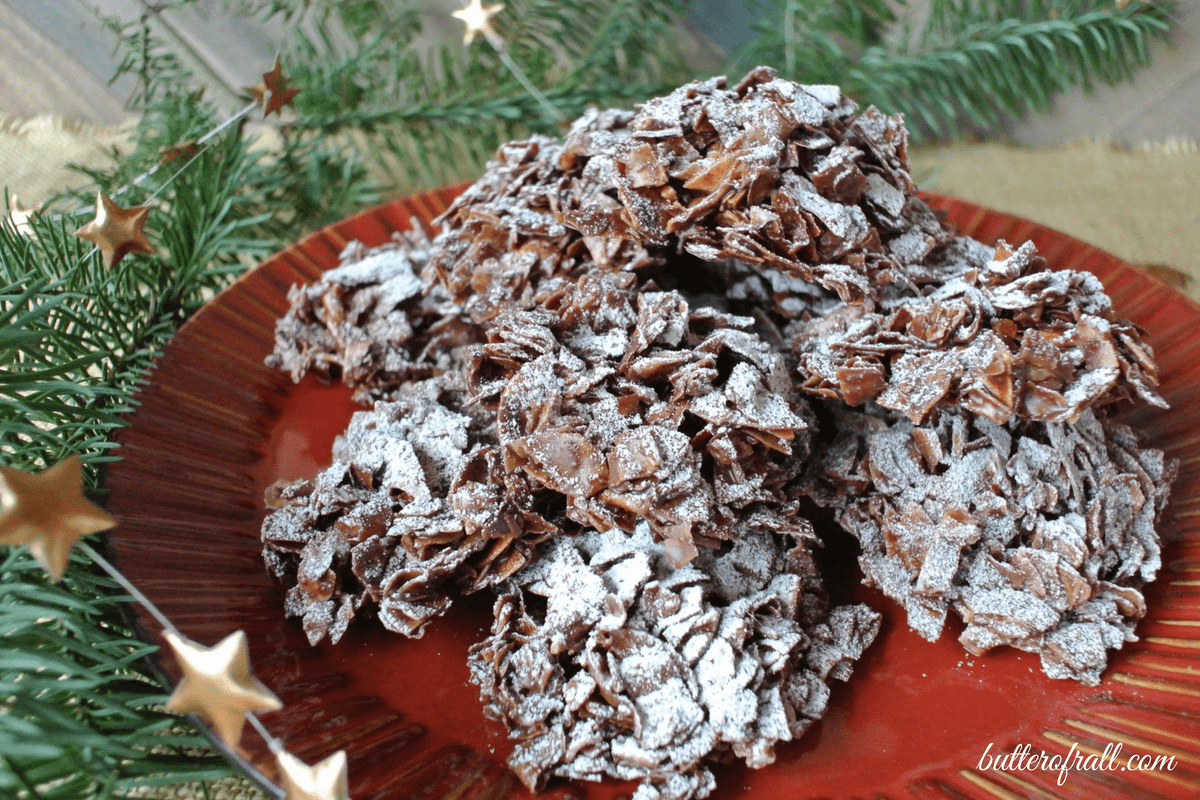 Raw Cacao and Coconut Haystacks
My haystacks are the perfect combination of melt-in-your-mouth, sweet and salty chocolate and creamy coconut butter that delicately coats crispy, crunchy coconut flakes. Just wait till you taste them!
1/2

Cup

Coconut Butter

1/2

Cup

Coconut Oil

3

Tablespoons

Maple Sugar

Coconut Sugar or Monk Fruit Sweetener if Keto

1/4

Teaspoon

Salt

1/2

Teaspoon

Vanilla

1/2

Pound

Unsweetened Coconut Flakes

about 4 1/2 cups

1

Tablespoon

Powdered Sugar

optional
In a small saucepan melt the cacao, coconut butter, coconut oil, sweetener, salt and vanilla over low heat. Stir this mixture until completely melted and smooth. Set the melted chocolate aside for 3 minutes.

Add the coconut flakes to a large bowl and pour the melted chocolate over the flakes. Stir well to coat the mixture evenly.

Line 2 baking sheets with parchment paper. Scoop the mixture onto the parchment in 12 even piles per sheet. Use your fingers to shape them into nice round haystacks.

Refrigerate the haystacks until completely chilled. Store them in an airtight container in the refrigerator. Sprinkle with powdered sugar before serving.
Keto Nutrition Information 406g Total Fat 17g per serving, 160g Total Carbs 6.6g per serving, 106g Total Dietary Fiber 4.4g per serving, 36g Total Sugar Alcohol 1.5g per serving, 27g Total Protein 1.1g per serving 16g Total Net Carbs .66g per serving